Sofia Vergara just revealed that her fiancé, Joe Manganiello, still gets hit on by women despite the fact that he already has a very famous girlfriend. This bit of info she shared while appearing on Jimmy Kimmel on Monday. The actress then revealed that she doesn't really judge the women who do so, because it's quite understandable considering Joe is very handsome.
I guess if you look as hot as Sofia Vergara, you wouldn't feel insecure about women flirting with your boyfriend, noh?
For the guesting, Sofia wore a fitted red frock from Roland Mouret. It was an elegant and sexy piece, but I actually prefer the getup she wore while she was on her way to the show.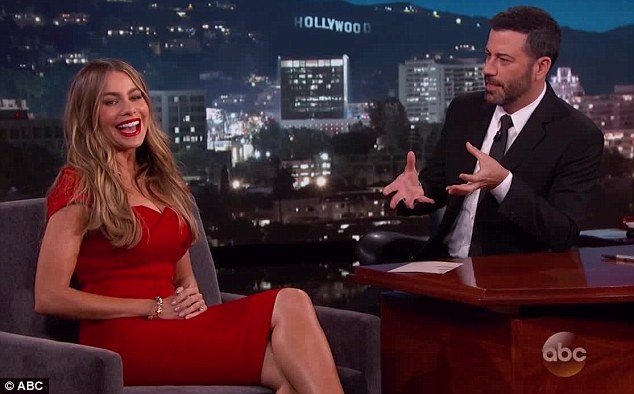 Sofia Vergara makes an appearance on Jimmy Kimmel Live! in a red Roland Mouret dress on September 14, 2015
The brunette bombshell had on a gray tank dress that displayed her famous curves. She then complemented the number with a purse from Hermes and a pair of platform sandals from Aquazzura.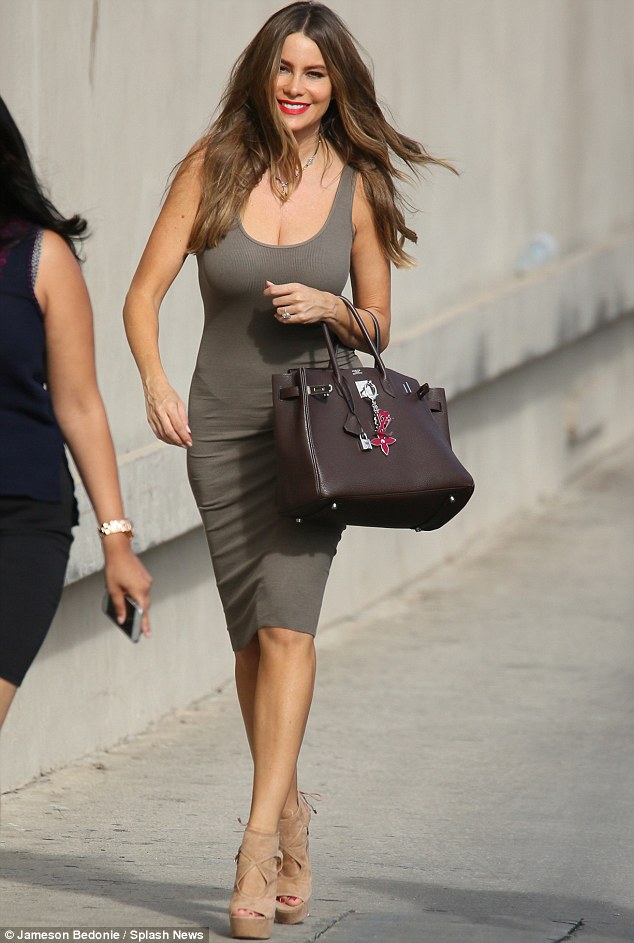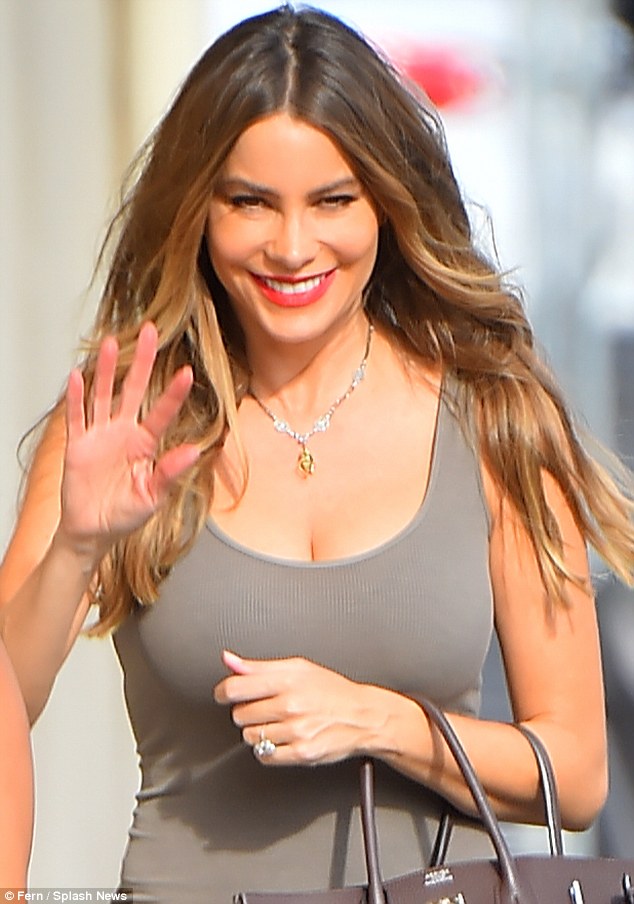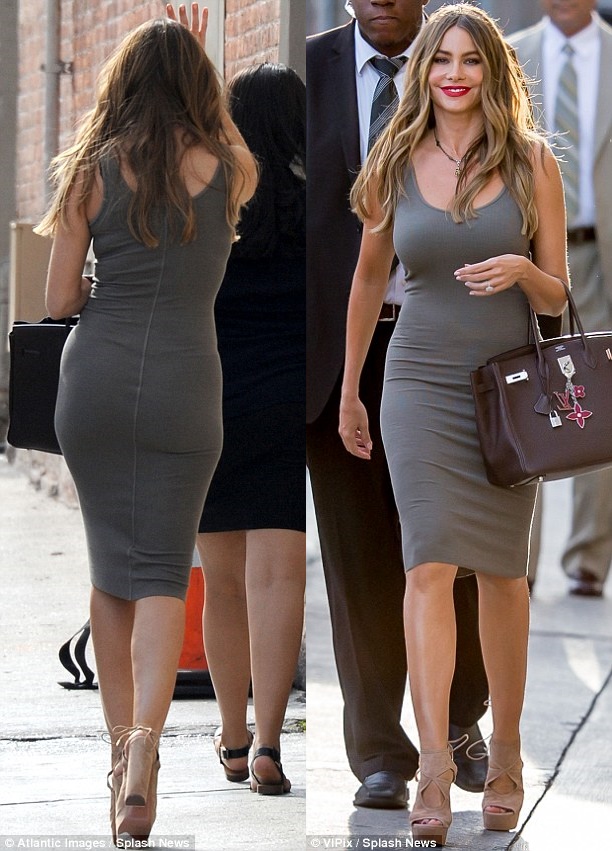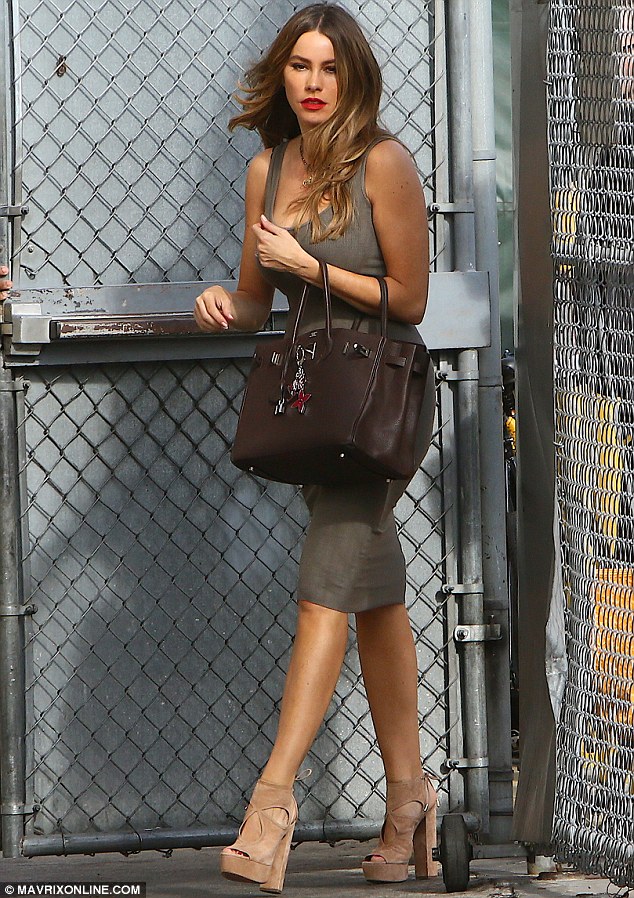 Sofia Vergara looks stunning in a bodycon dress as she makes her way into the Jimmy Kimmel studio for her appearance
So do you agree — that Sofia looks hotter in that gray dress compared to the red one she wore to the show?
I couldn't find any details on the gray frock, but I have no doubt you'll find a lot of similar pieces online and in stores. The silhouette isn't exactly one of a kind. I think what's important is you have the body to rock the number.
As for Sofia's platform sandals, here they are for you. They're the modified version of the Aquazzura's famous "Sexy Thing" cutout sandals. Unlike the original, however, Sofia's pair features platforms, hence the name Sexy Thing Plateau: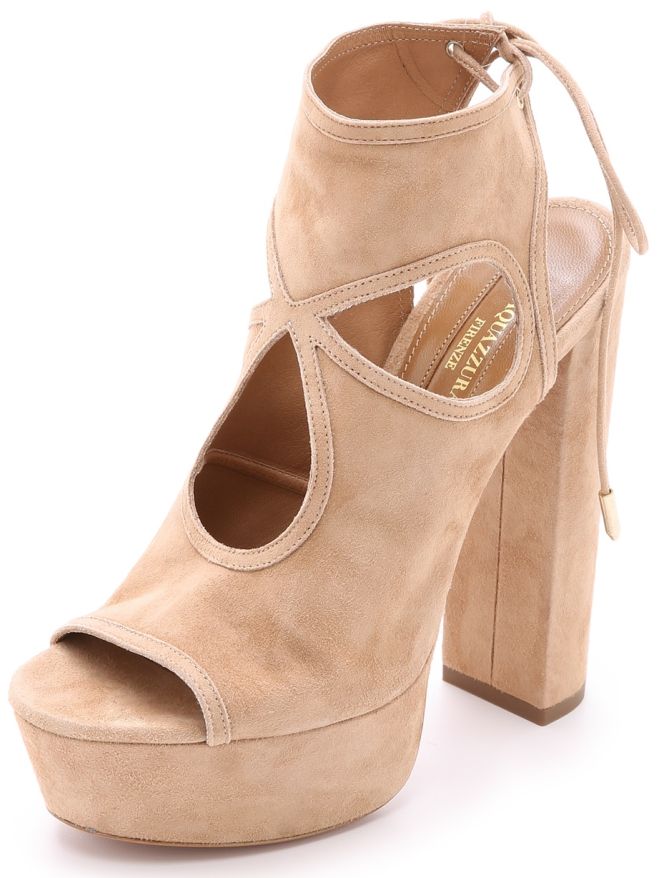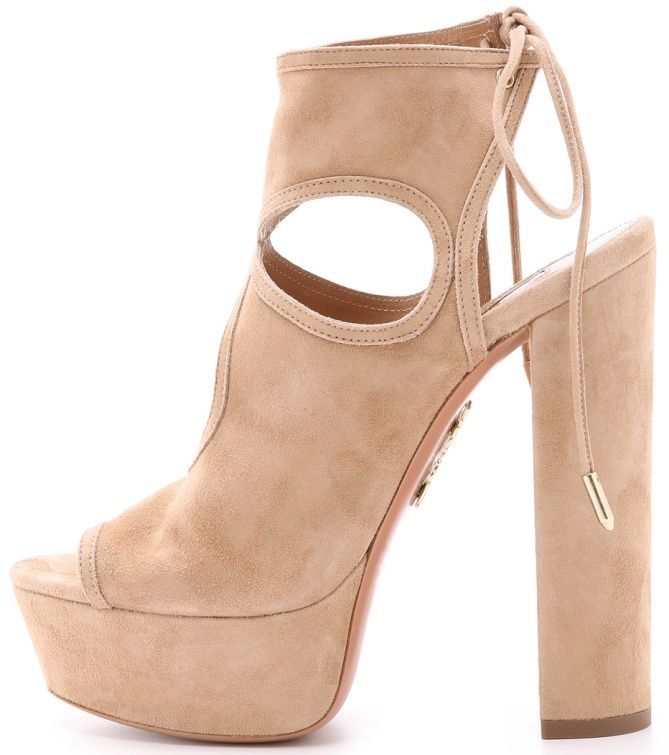 Aquazzura Sexy Thing Plateau Sandals, $715
The Sexy Thing Plateau feature 5-inch-tall block heels and 1.5-inch-thick platforms. They're crafted from suede, much like the classic. They also come in black, brown, and nude (as seen above). If you fancy the more elevated silhouette, feel free to shop for them. Personally, I prefer the original style for the simple reason that I'm not such a big fan of platforms.