When it comes to style, is there such a thing as overdoing on texture? Perhaps; but you will only call it overdone if the person wearing the mix is unable to pull it off.
Take for example, Modern Family star, Sofia Vergara. The brunette bombshell was spotted arriving at the Good Morning America studios in New York City in a highly textured ensemble of green lace dress paired with a tasseled shoulder bag and some lace-up heels. The extras were in nude color so they weren't that flashy. However, the detailing on both were quite hard to ignore to the point that it already felt a little overdone.
Strange as it may sound, though, Sofia — who has been named by Forbes as the richest actress on TV  for the fifth year (she makes 43 million dollars a year!) — managed to pull off the getup. Perhaps it was because she had a huge smile plastered on her face. It was the kind of grin that was contagious, charming and sexy. And let's face it, if you had that much money in the bank, you will be smiling too :)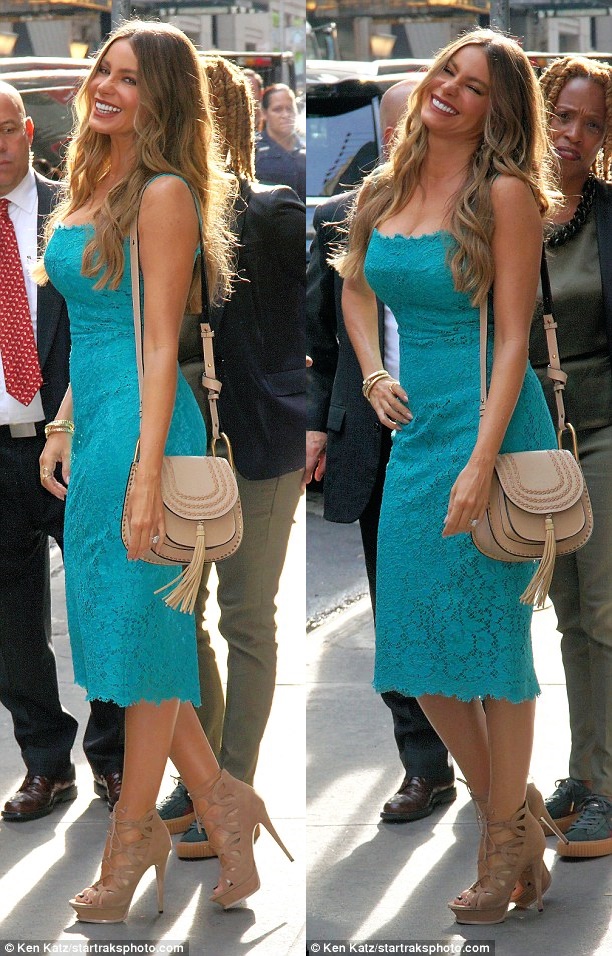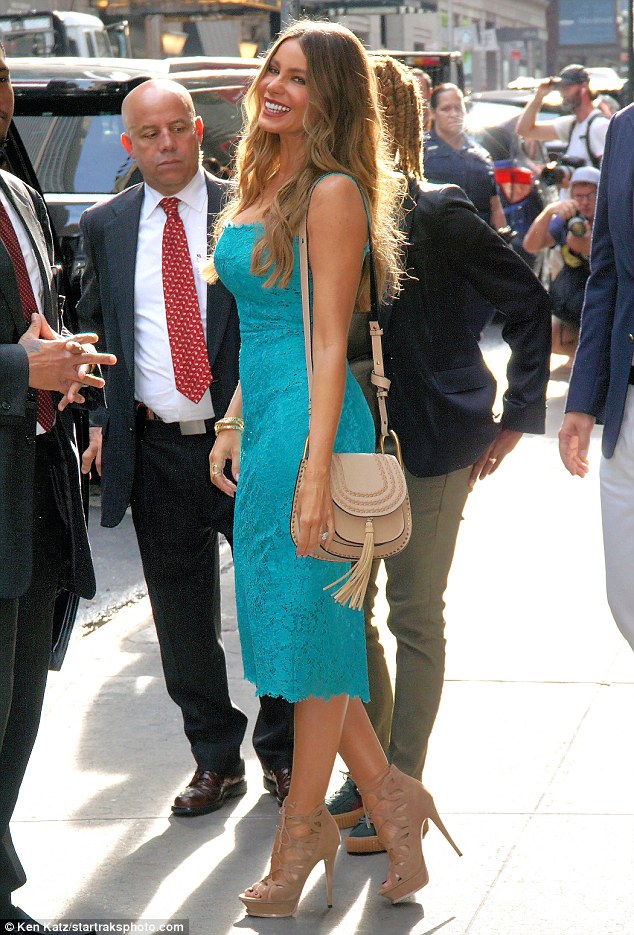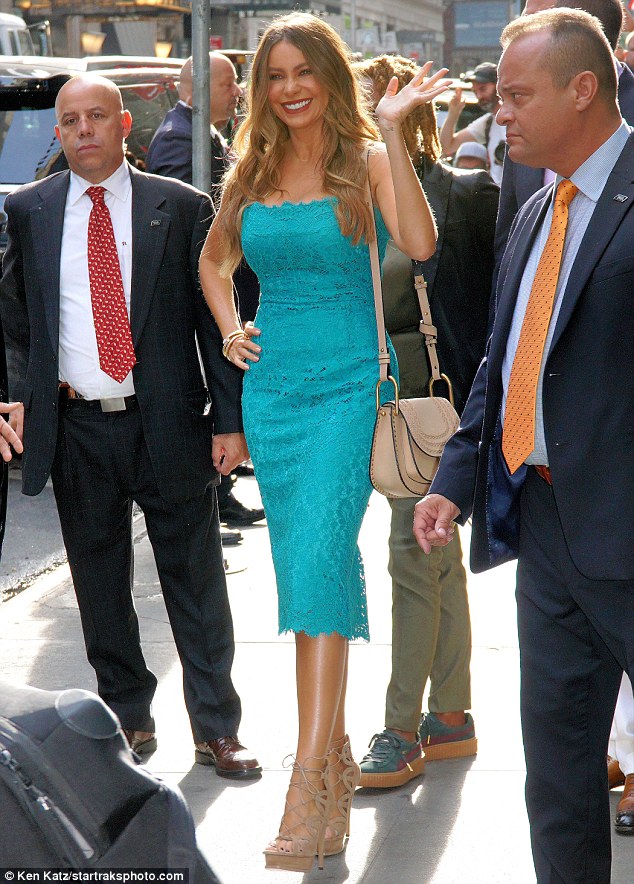 Sofia Vergara arrives at the Good Morning America Studios in New York City on September 20, 2016
How do you like Sofia's mixed-texture attire? Do you approve?
True, a lace dress calls for accessories that are more polished and sophisticated. But I seriously think she got away with this one. It's not about the mix because for sure, on anyone else, it probably wouldn't work. It's about the lady wearing it. She's confident. That simple. Plus, at least she doesn't look trashy in any way.
Sofia's dress is by Dolce & Gabbana. The piece is already sold out, but Dolce has a lot of lace offerings you can consider if you're eyeing a purchase. Sofia's tasseled purse is obviously by Chloe. It's the small "Hudson", and you can easily find it at major retailers like Nordstrom.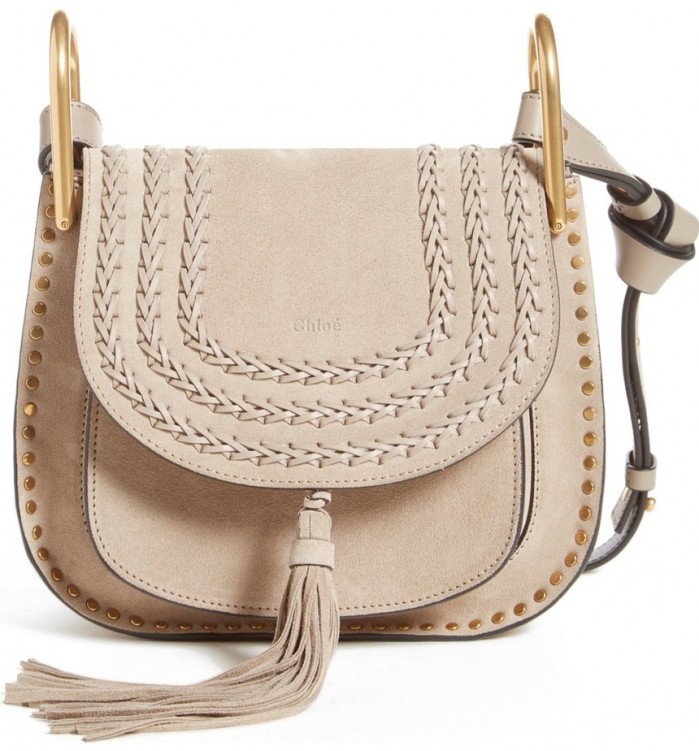 Chloe Small Hudson Shoulder Bag, $2090
As for Sofia's lace-up heels, they are by Saint Laurent. They're the "Tribute 16", a style detailed with cutouts on the sides and flirty lace-up closures that wrap around the ankles. The shoes also feature 5.5-inch-tall heels as well as inch-thick platforms.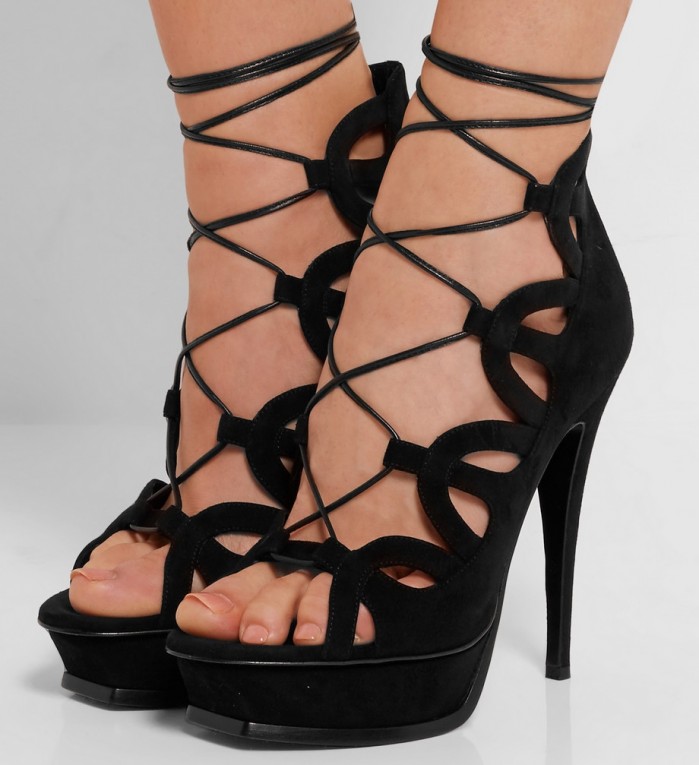 Saint Laurent Tribute 16 Lace Up Heels in Black Suede, $995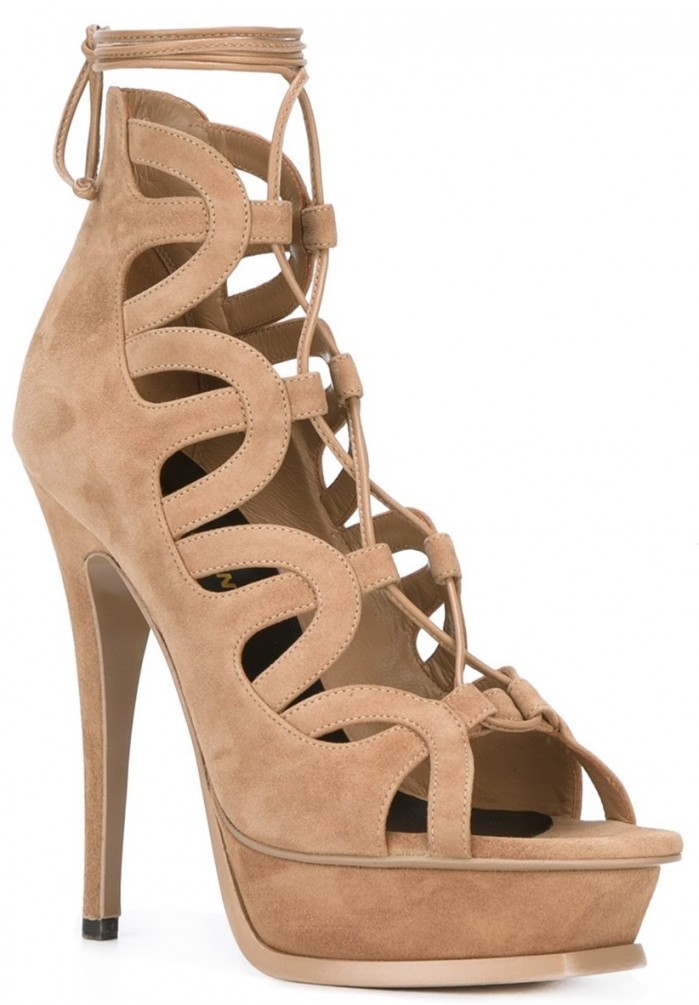 Saint Laurent Tribute 16 Lace Up Heels in Beige Suede, $995
Like what you see?
You can grab them online for $995. I can understand the appeal. They're a little different in terms of silhouette and design. In fact, Sofia loved them so much that she used them again the following day as she headed to the airport. She wore the sandals with another lacy piece — an off-shoulder top — and the same handbag. This time, though, the mix was 100% on-point, no questions asked. The white top was flattering and it complemented her ripped blue boyfriend jeans oh-so well.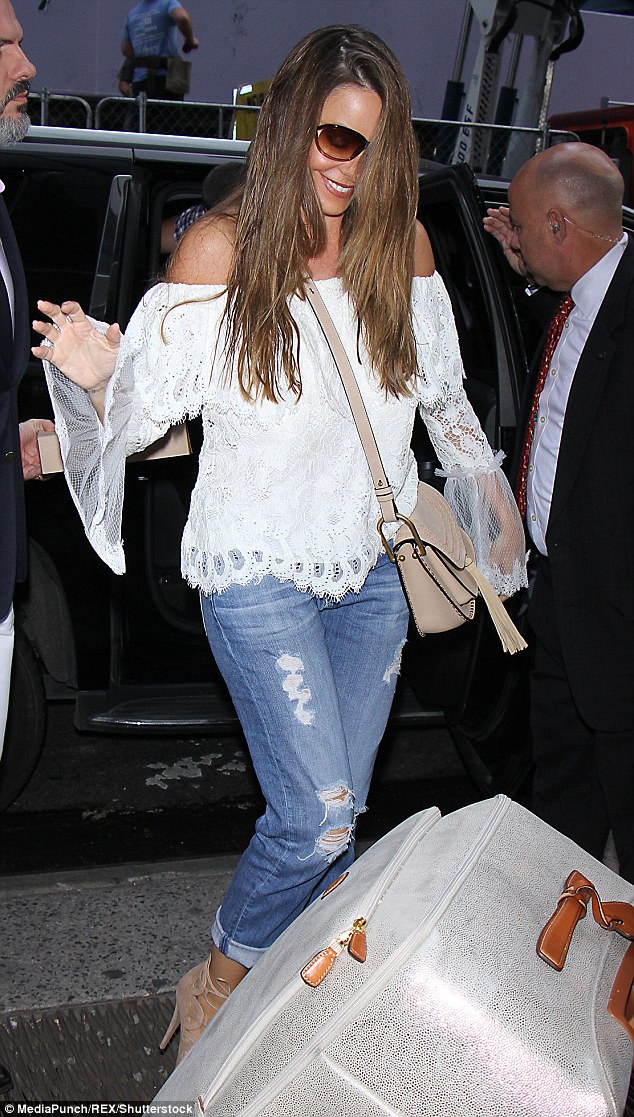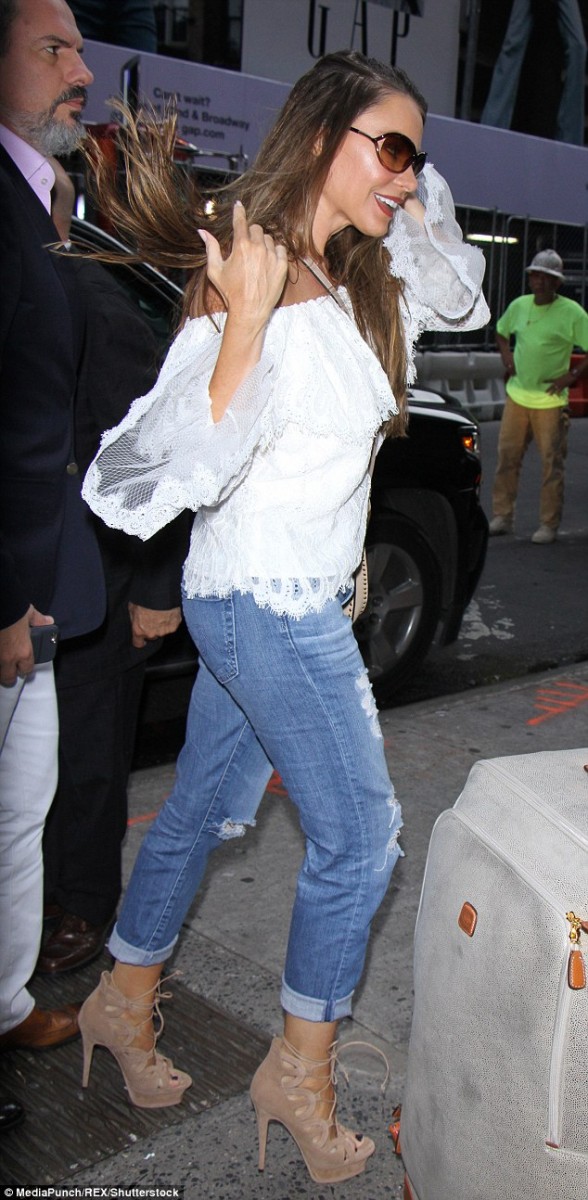 Sofia Vergara wears the same shoes and bag as she arrives at the airport in New York to catch a flight on September 21, 2016