Sofia Richie is going to show you how you should dress for a night out in the town. The 18 year old model just walked on the Chanel runway last week in Paris and now she is out and about in California. If you think you saw her before but don't know where, well she "launched" her her carrier last year by showing up on Justin Bieber's Instagram. The two was rumored that they had a relationship.
For a night out, Sofia wore a pair of gray trousers with a velvet off the shoulder long sleeve top. She accessorized the look with a pair of ankle boots from Fenty the new line from Puma. I have to say that her look it is interesting to say the least.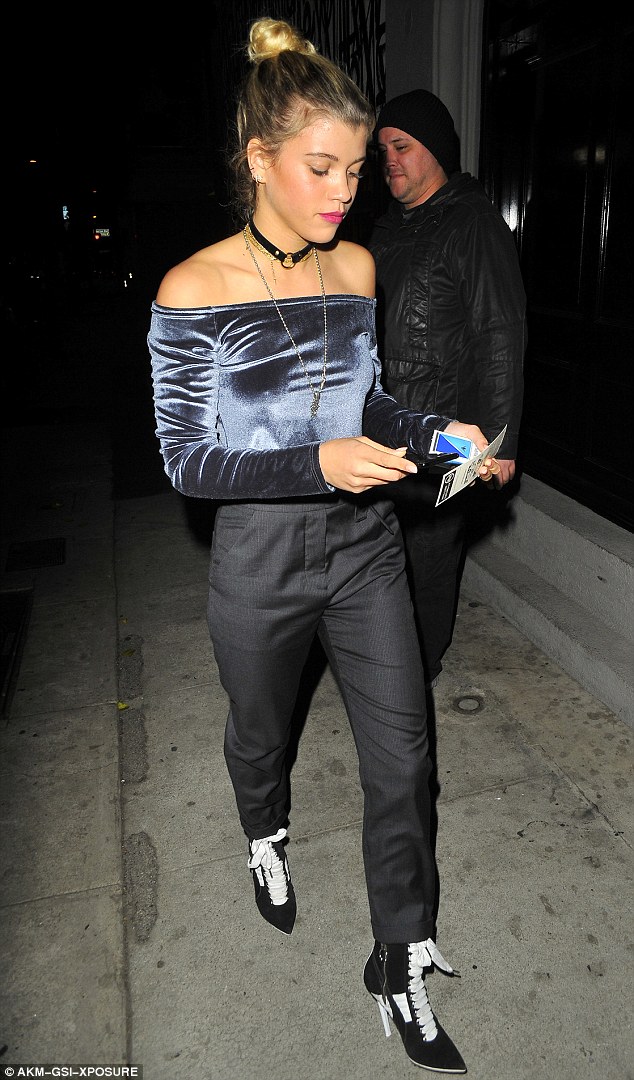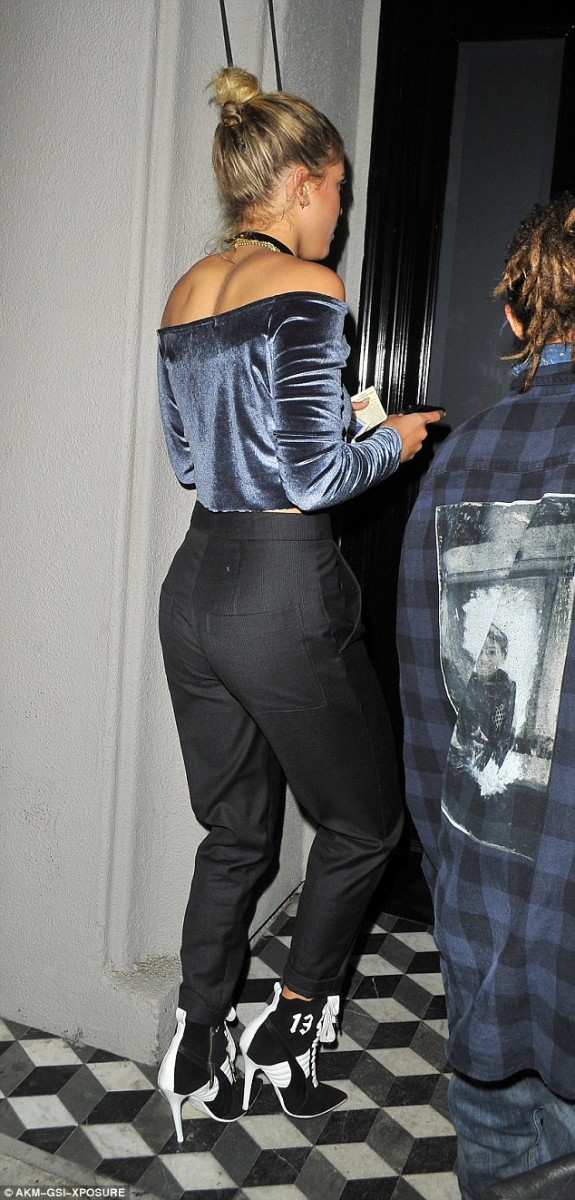 Sofia also posted on Instagram this week this picture with the caption: "I am not posting revealing pictures". She confessed that she is trying to stay out of trouble with the haters. We can all learn from this.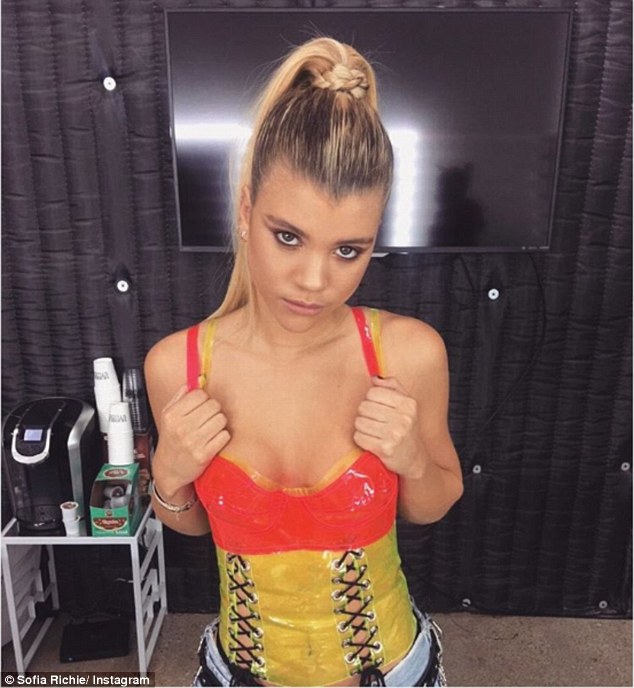 Puma just collaborated with Rihanna and the result is the FENTY line. The pair of suede ankle boots are a statement piece in any wardrobe. I suggest you wear them with a pair of jeans and a cropped sweater, just like Queen RiRi did.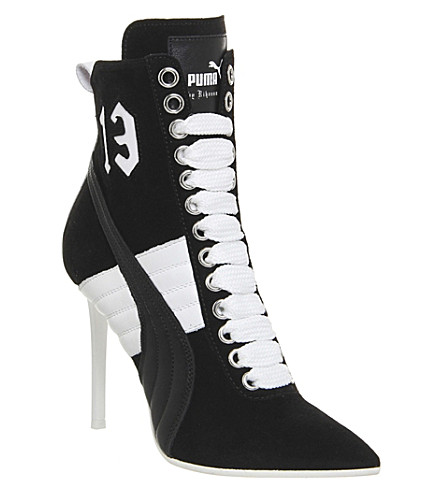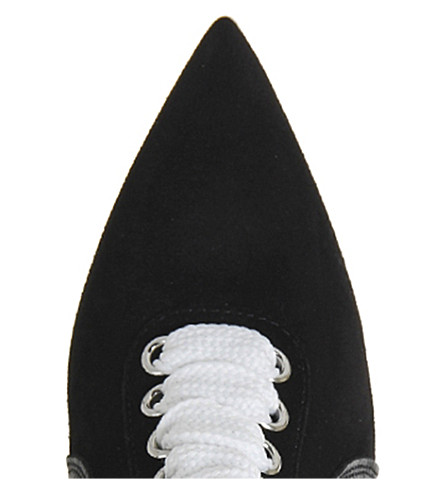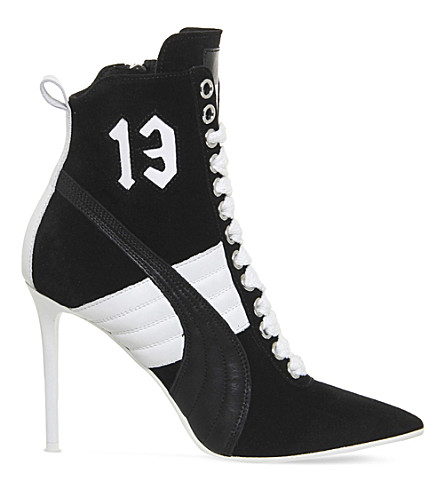 Here are some cheaper option :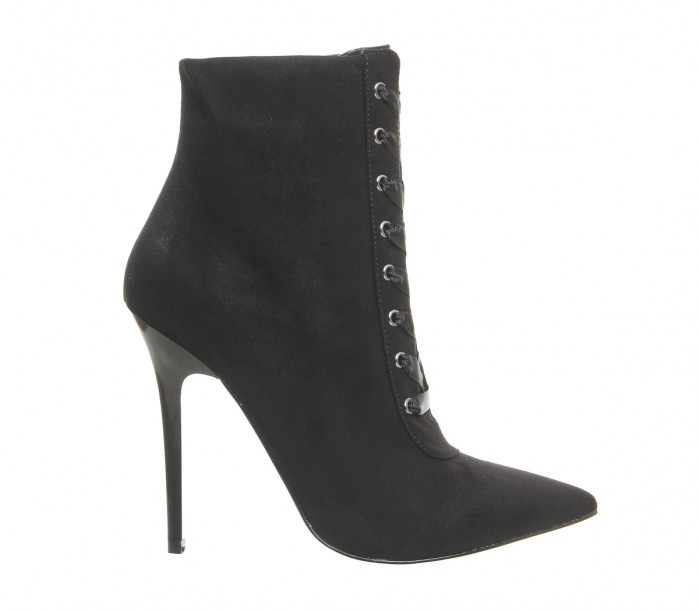 Office Lust Lace Up Pointed Boots-86$