Sofia Richie and Scott Disick are closer than ever after announcing their relationship in public last month.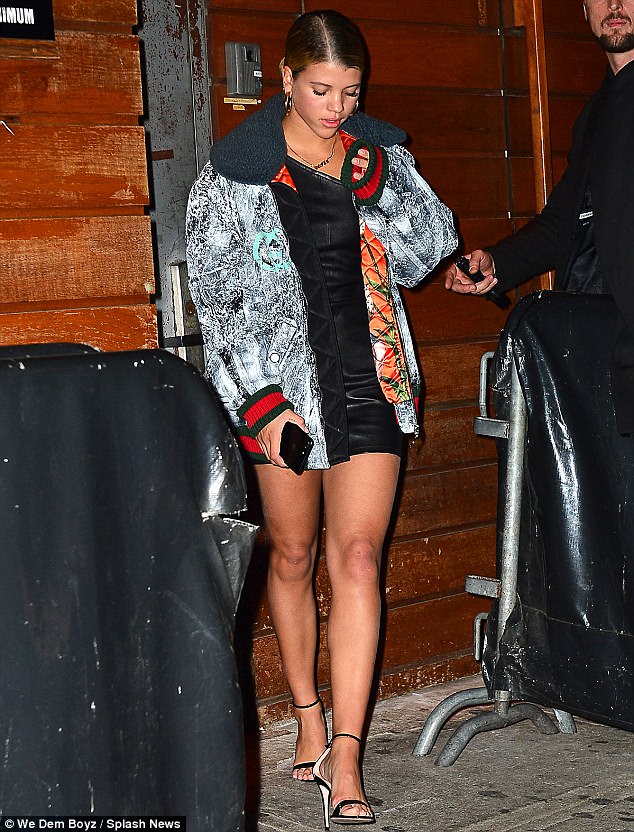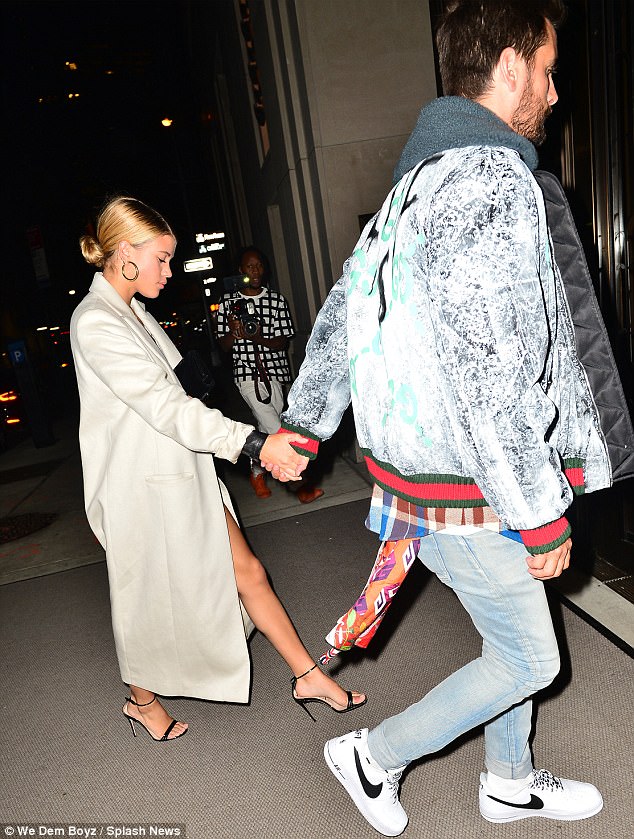 They were spotted several times recently. This time they were spotted around New York City last Thursday after their romantic trip to Venice in Italy. Sofia Richie looked amazing as usual in a very chic look. Even if Sofia isn't 21 yet the couple enjoyed the evening at Up and Down and 1OAK. Sofia Richie is really stylish she knows what to wear every time for every occasion. At her feet she had a beautiful pair of sandals by Gucci. The hees are very high but Sofia knows how to to walk and to wear them perfectly. These sandals are made with an adjustable ankle strap.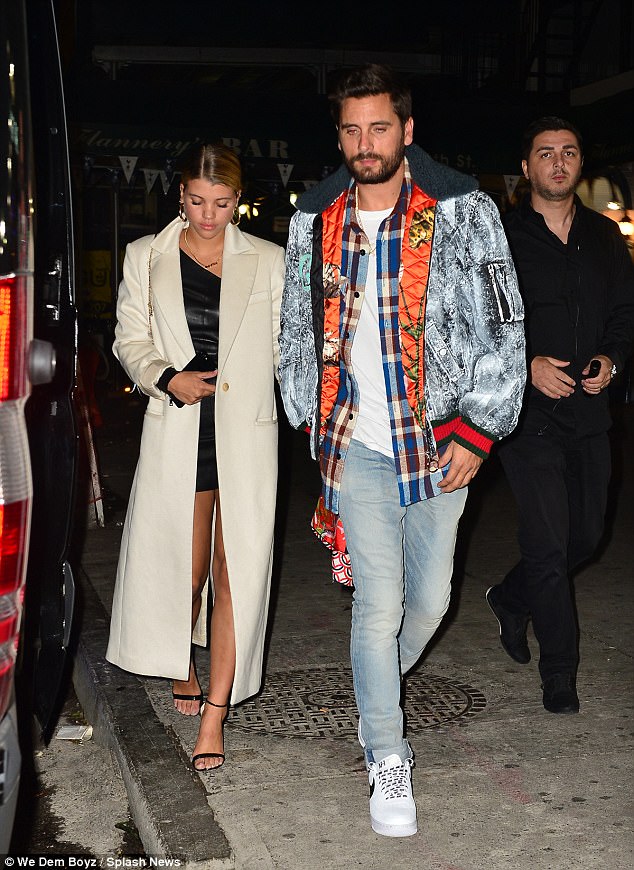 They are really elegant but you can also match them with something more sporty and casual like a pair of jeans. Sofia matched these sandals with a black mini dress to elongate the legs. Then she also added a coat but going out a club she also added Scott's jacket, maybe she was cold. You can copy Sofia's outfit buying the same pair of shoes or some good alternatives that are cheaper. Kourtney was the previous girlfriend of Scott and they share three children Mason, Penelope and Reign. She said that she isn't bothered by this relationship because she thinks that it's genuine and feels good that he is moving on. But instead Sofia's father Lionel said that he was in shock when he knew about her daughter's relationship with a sex addict boyfriend.
Let's copy Sofia's look