I can't believe I started this week's blogs with several Sofia's and a Sophie (Sofia Vergara, Sophie Turner, and today, Sofia Richie).
Today is all about Justin Bieber's new lady love, Sofia Richie. If you follow social media, then you must have heard of the Justin Bieber-Selena Gomez feud. If you've been living under a rock, then simply Google the tidbit. On a side note, this "battle of the exes" is what gave me the idea to put the spotlight on new girl Sofia instead.
Sofia is no stranger to show business. Her dad is Lionel Richie and she has Nicole Richie for a half sister. I believe the 17-year-old cutie also models. As of the moment, she is busy canoodling with the Biebs. Word has it they're quite inseparable.
You can't blame Justin for falling head over heels in love with Sofia. The girl's got personality and style. You can tell from her fashion choices that she's not just a regular girl. Over the weekend, she was spotted sporting a statement coat with sporty pants and sneakers while out and about in Tokyo with Justine. She punctuated the ensemble with retro sunnies and a low pony. Altogether Sofia looked effortlessly cool.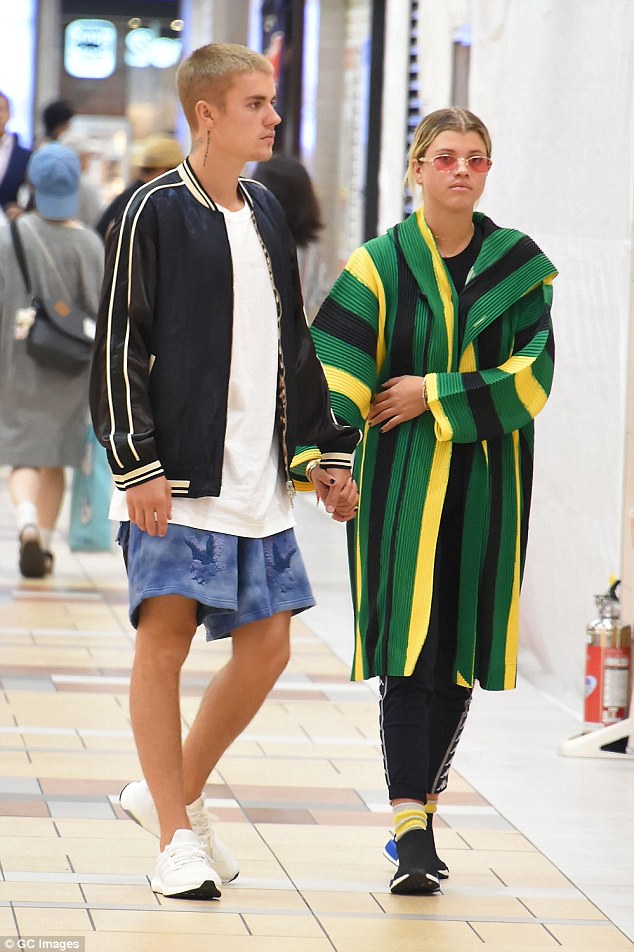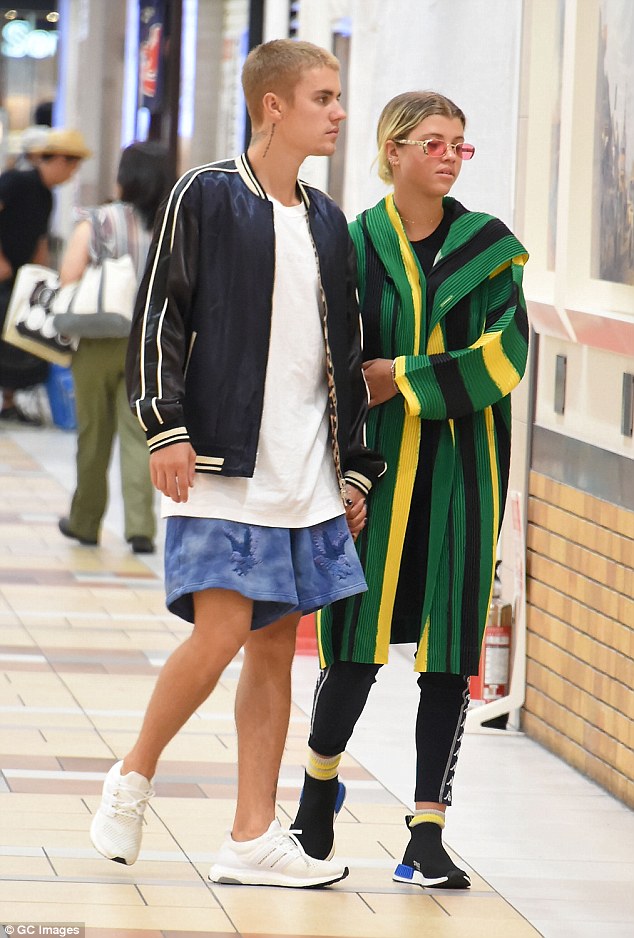 Justin Bieber and new girlfriend Sofia Richie hit the shops in Tokyo on August 14, 2016
Come Monday, the beauty looked just as fab as she grabbed dinner with some pals in Beverly Hills. Her outfit for the evening included a denim mini skirt worn with a beige crop top and a red varsity jacket. To keep things extra interesting, Sofia topped off the mix with a bandanna, some retro sunnies, and black boots detailed with colorful studs.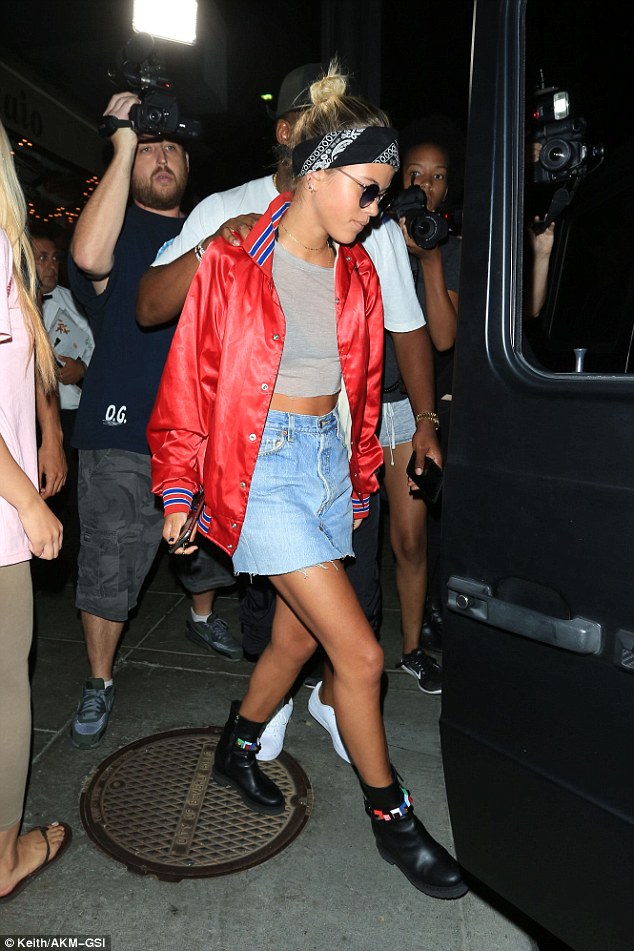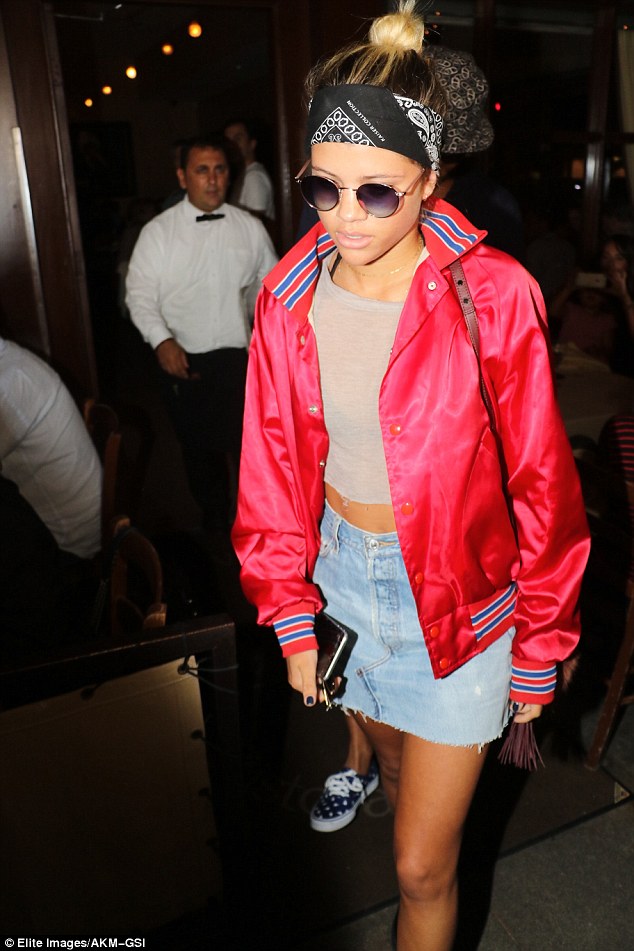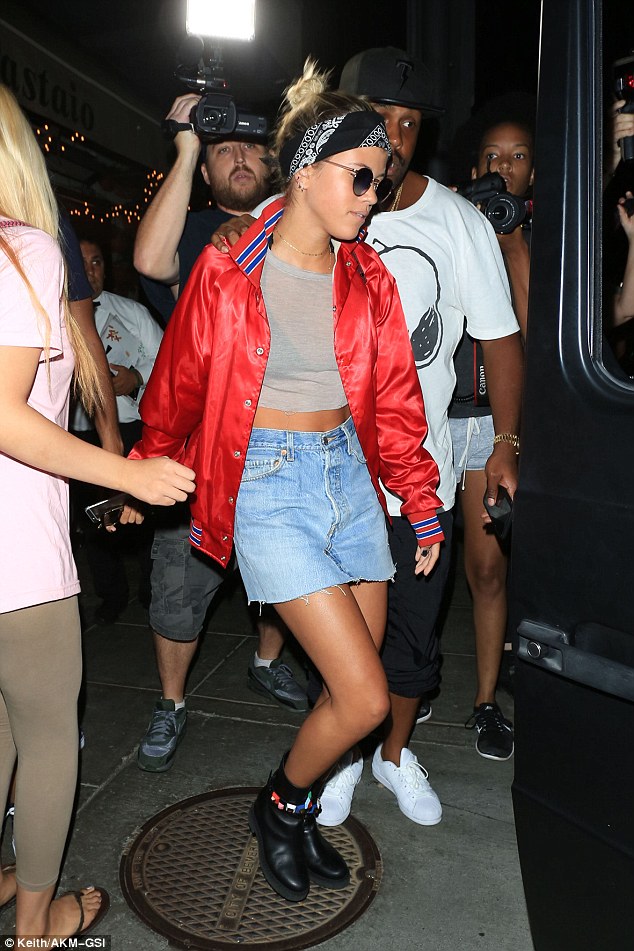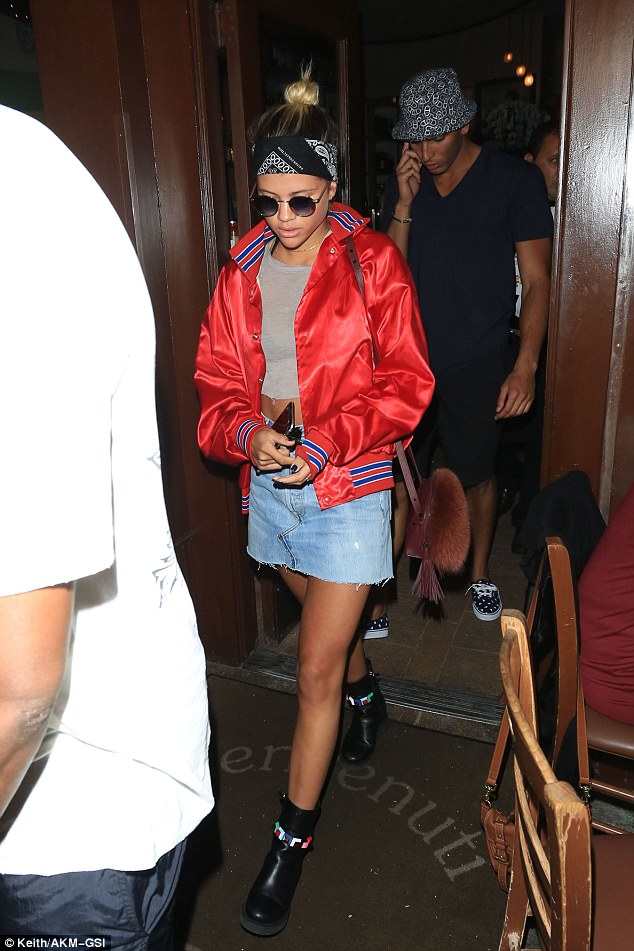 Sofia Richie steps out for dinner with friends in Beverly Hills on August 15, 2016
What are your thoughts on Sofia's style? It's definitely her own. Would you agree?
I like the green coat from the first getup, and I love how she capped off the second attire with a bandanna. Footwear-wise, her shoe choices are all on-point. I couldn't find any details on the sneakers, but if you're digging the pair, try these colorful shoes from Marni instead. They are currently on sale at 55% off: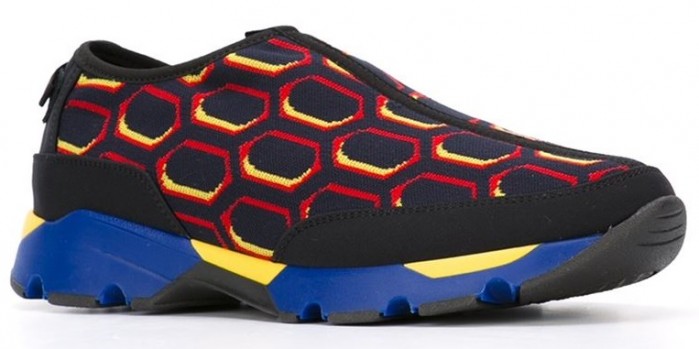 Marni Printed Slip On Sneakers, $274.50 (was $610)
Sofia's ankle boots, however, were easier to ID. Luckily, I managed to locate them. They're by Fendi. The style features hidden wedge heels and platforms, as well as ankle-wrap straps detailed with colorful pyramid studs.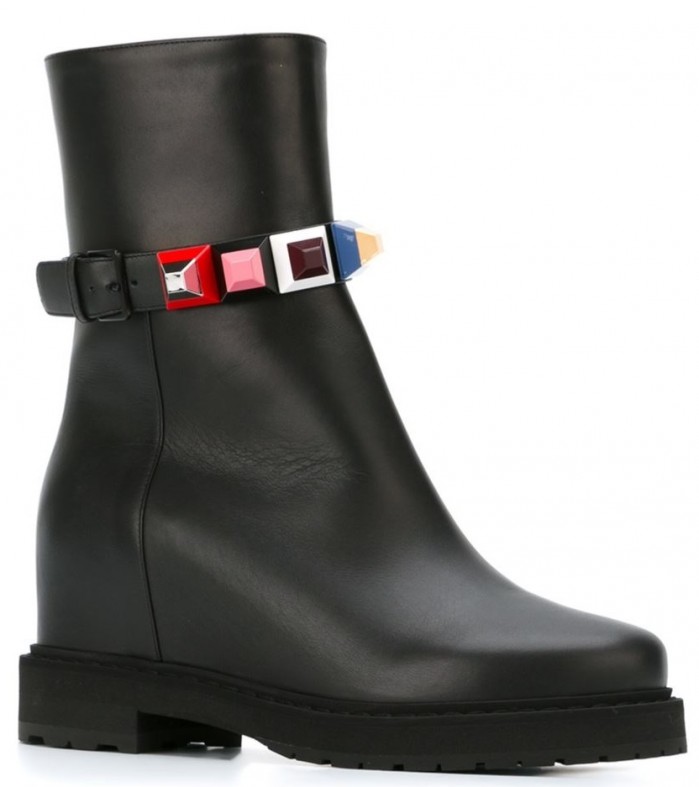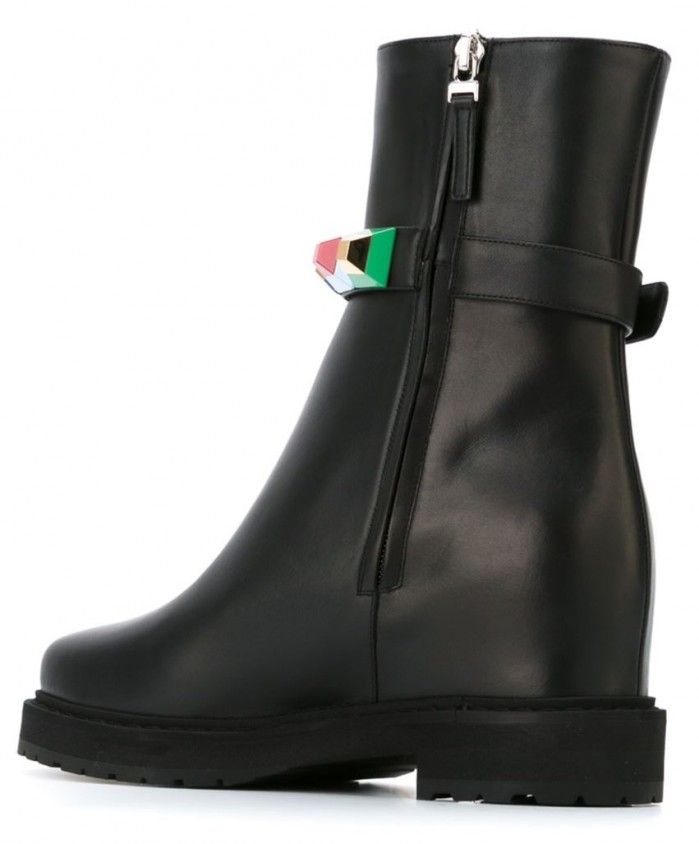 Fendi Pyramid Studs Ankle Boots, $1100
They're simple, casual, but funky and quirky. I am not too fond of the style, but if you can appreciate it, feel free to grab the boots over at Farfetch. A pair will set you back $1100.