She regularly shows off her figure in skimpy clothing on social media. But eagle-eyed fans were left confused by Kylie Jenner's latest sexy snap, which saw her sporting what appeared to be a large scar on her pert posterior. The reality starlet, 19, can be seen posing in just a nude crop top and matching thong, with what seemed to be a deep gash running down one cheek.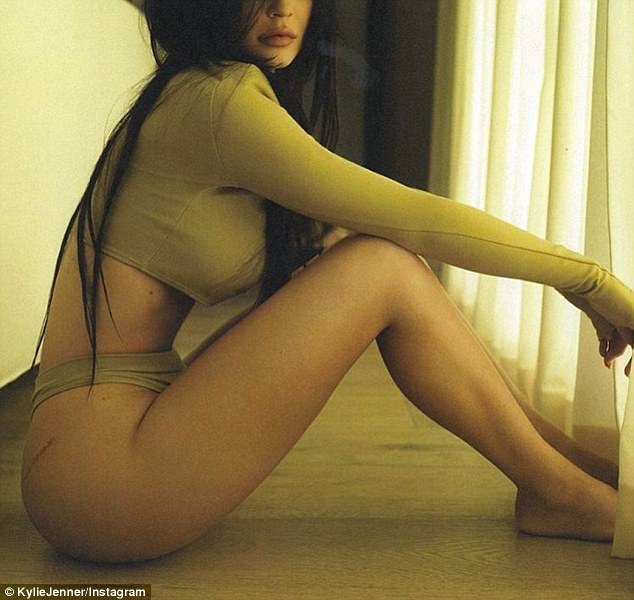 Her fans took to social media to query what the mark was, asking, 'What happened to ur butt?', 'There's a fresh scar on your butt'. Others speculated whether it was proof Kylie had – despite always denying the claims – had her derriere surgically enhanced. One person shared: 'That's the cut wear she got the implants in.' However, the marking in question is simply a tattoo, inked in red, which reads 'before sanity'. Kylie got the 'sanity' tattoo, spelled 'sa-nə-tē' in 2015 and later decided to add the word 'before' to it.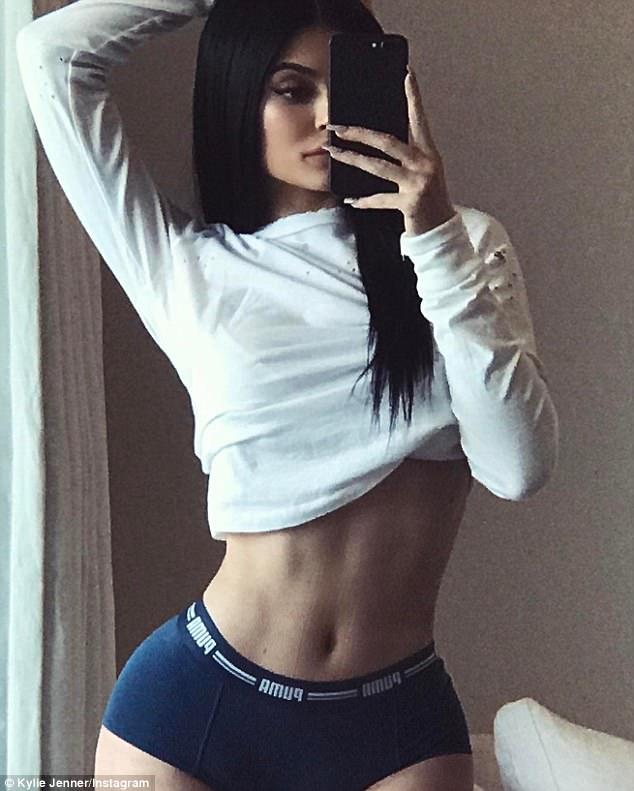 The teen posted a series of sexy Instagram shots on Thursday, all of which showed off her slender waist. With fans questioning whether the 19-year-old had shaved a few inches off in post-production, the star did her best to show she really does have the shape she purports to have. The star kicked off her social media defense by posting a photograph taken of her by her go-to photographer Sasha Samsonova.  The previously unreleased professional snap does not show the top part of Kylie's face but showcases her famed lips and curves. In the image, Kylie shows off her slender waist and ample derriere in just a pair of nude underpants and a matching cropped top.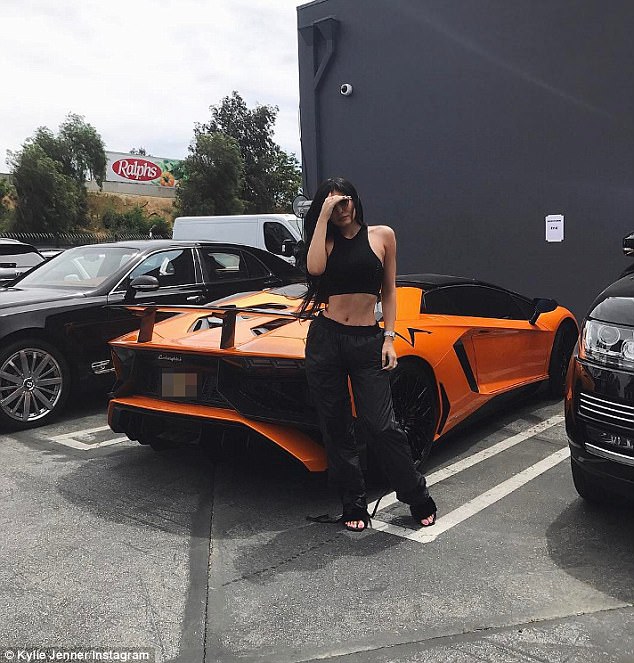 The Keeping Up With The Kardashians star posted two more candid snaps of herself posed behind her Lamborghini Aventador roadster in a carpark.  In the images, the teen wears black tracksuit pants with a cropped top which once again cerebrates her hourglass shape.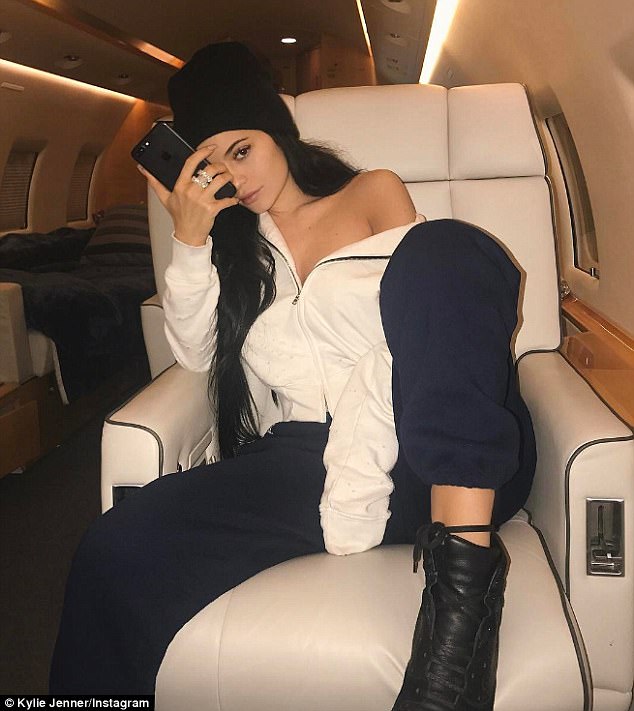 Non-Instagram photos followed, which showed the brunette beauty was wearing a pair of fluffy slides and carried a cream-colored alligator skin tote.  All the mid-section flaunting comes a day after fans accused the star of using Photoshop or another editing program to exaggerate the difference between her hips and her waist.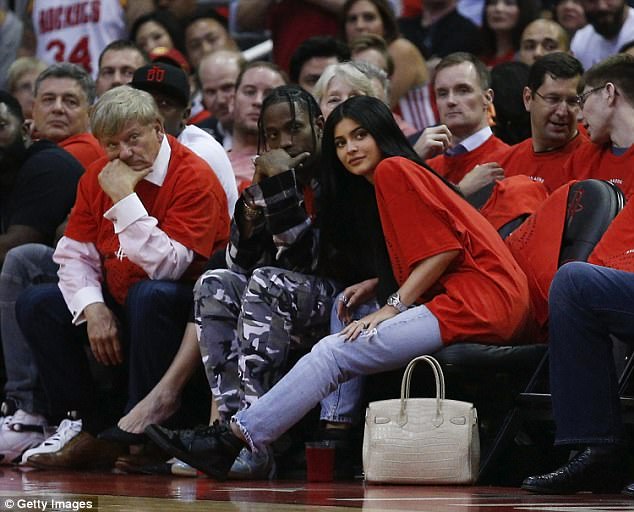 But while many fans did not like the snap, her potentially biggest fan at the moment did. Rumored new boyfriend Travis Scott made sure to like the snap. The rapper and the reality star were first linked after being seen holding hands at Coachella two weeks ago. They were then spotted shopping up a storm over the weekend in Travis native Houston. The pair also sat courtside at the Oklahoma City Thunder versus Houston Rockets game on Tuesday.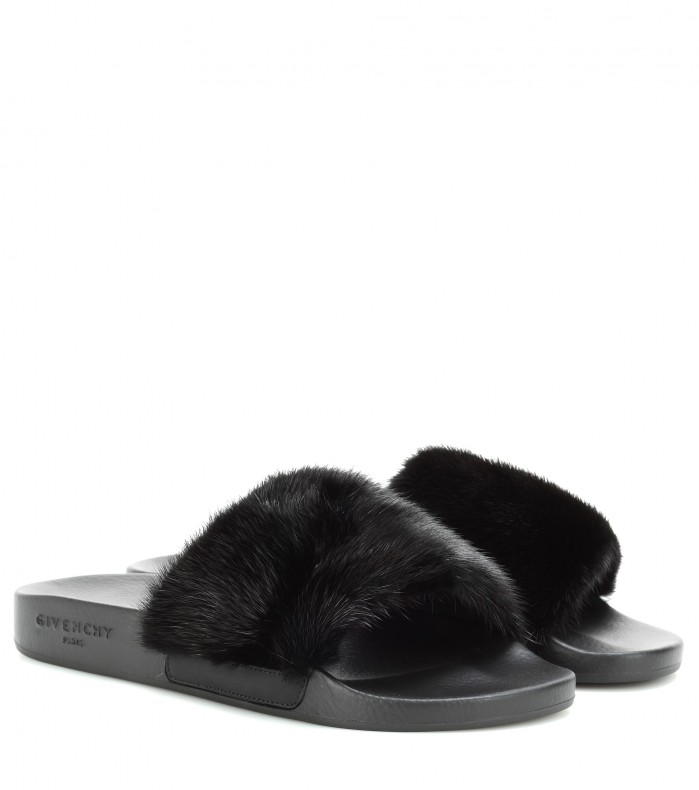 Givenchy gives the label's signature slip-on shape a dose of luxe appeal for the new season with a plush mink fur upper. The black design features logo embossing at the side of the foot for subtle recognition. Style yours with a pair of cropped trousers for maximum impact.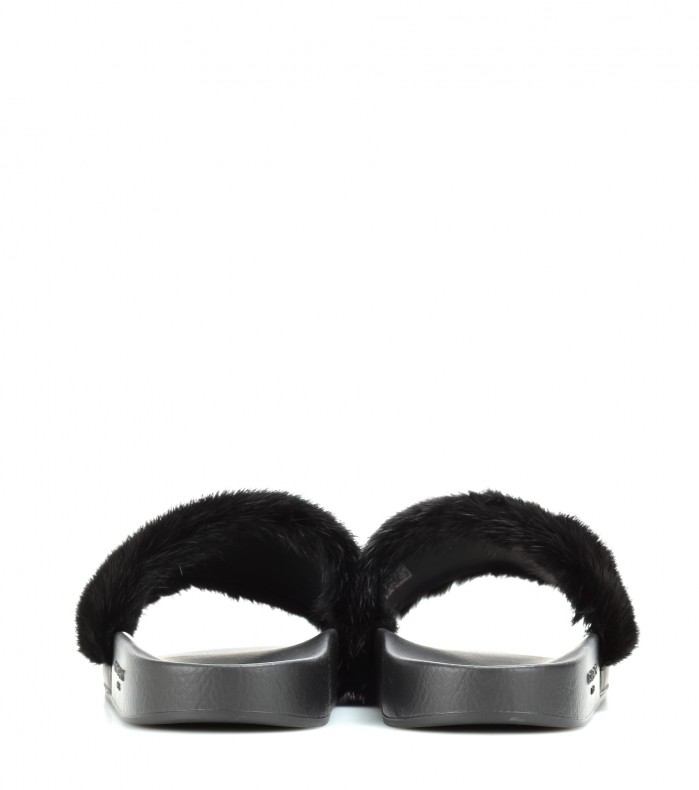 Even hardcore heelaholics would make an exception for these flats. Kylie's mink fur pool slides are like a hug for your feet! Pool slides is a bit of a misnomer though, as you wouldn't want to let these luxe-looking bad boys come within a mile of a swimming pool.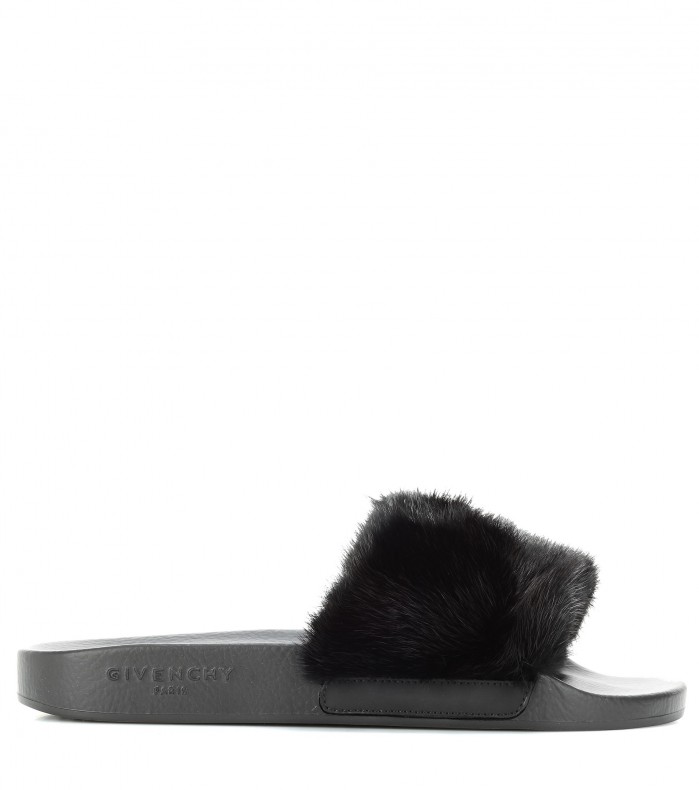 Furry sliders have been clocked by both designer and high street brands alike, so if this Givenchy pair are a little too pricey, there are plenty of alternatives on offer. Get the real deal by clicking right, or check out the alternatives for less below!