Your little white dress doesn't have to take a break just because it's winter. You can still fashion the piece. Just be sure to wear it the right away. A great look to copy would be the outfit Sienna Miller wore to The Late Show with David Letterman on Thursday evening.
The actress arrived covered in a bulky fur-trimmed parka that was not so glamorous, but as soon as she took it off, Sienna surprised everyone with the ensemble she wore underneath — a little white dress detailed with a scoop neckline, multiple buttons on one side, a drop waistline, and a flouncy skirt. It was flirty, feminine, and cute.
To make it winter appropriate, Sienna teamed the piece with black stockings and black suede ankle strap platform sandals.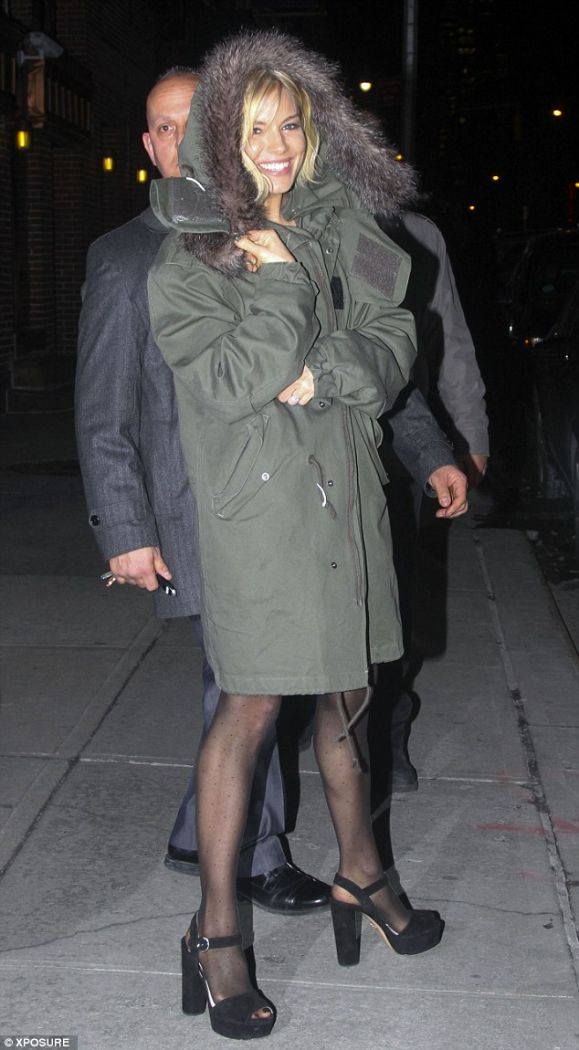 Sienna Miller arrives at the Ed Sullivan Theatre in an army green parka on February 5, 2015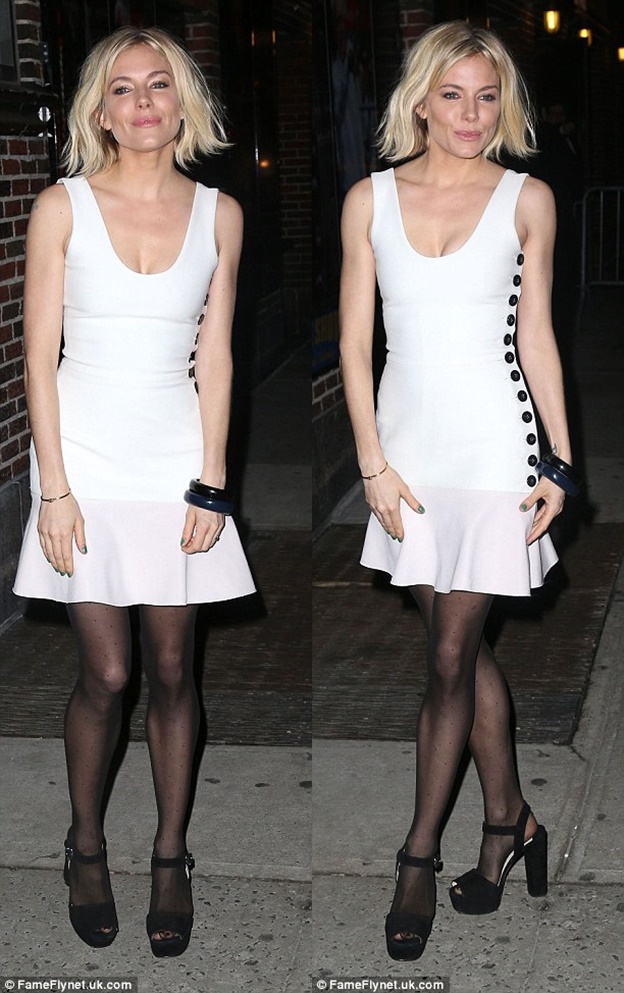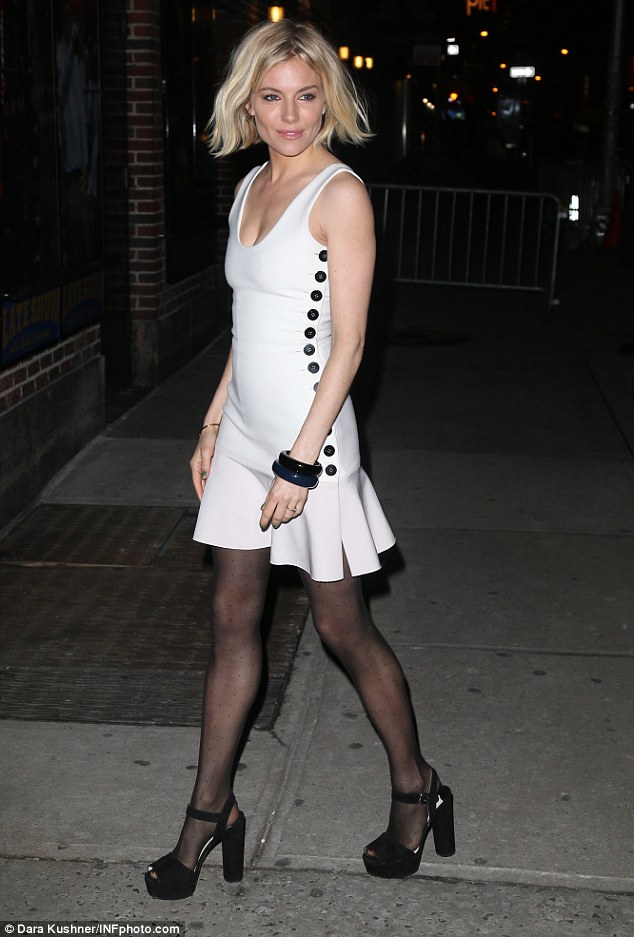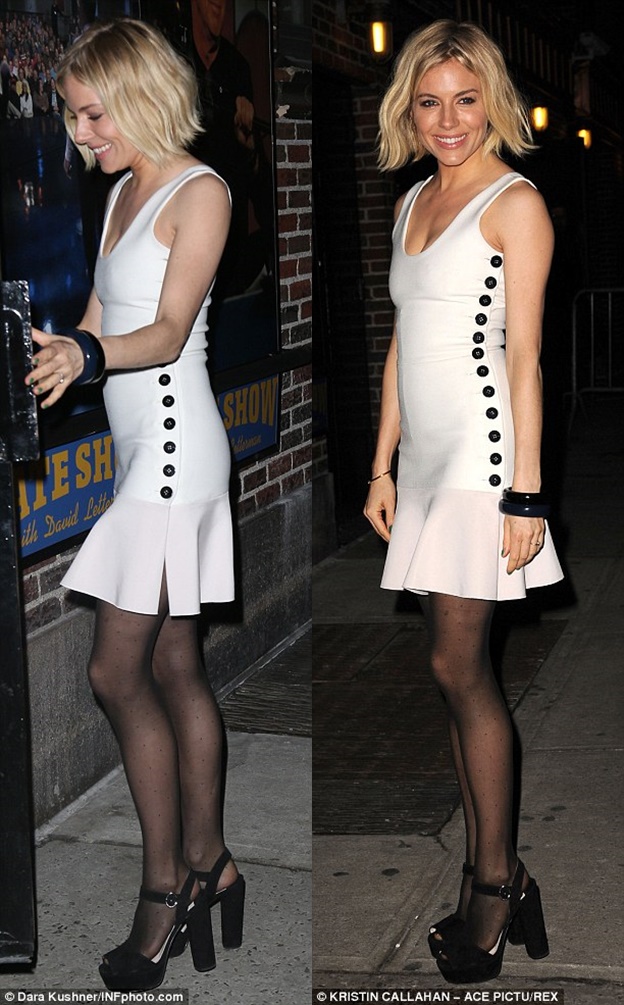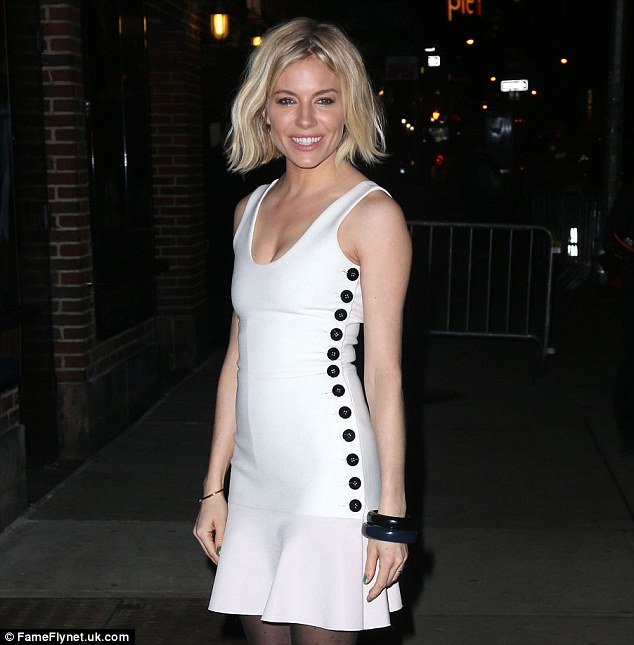 Sienna displays her styling prowess in a little white dress teamed with stockings and black platform sandals
How do you like the outfit? Will you wear it if you had the whole ensemble?
I say why not?!
If you want to channel the look for less, just slip into a short white dress, then team it with black stockings and black platform sandals. If it's impossible to wear open-toe shoes because of the cold temp, go with black suede booties instead.
Speaking of shoes, no official details have been released on Sienna's sandals at the moment, but my guess is they're from Prada. They look very similar to these red sandals from the label, except, with thicker platforms.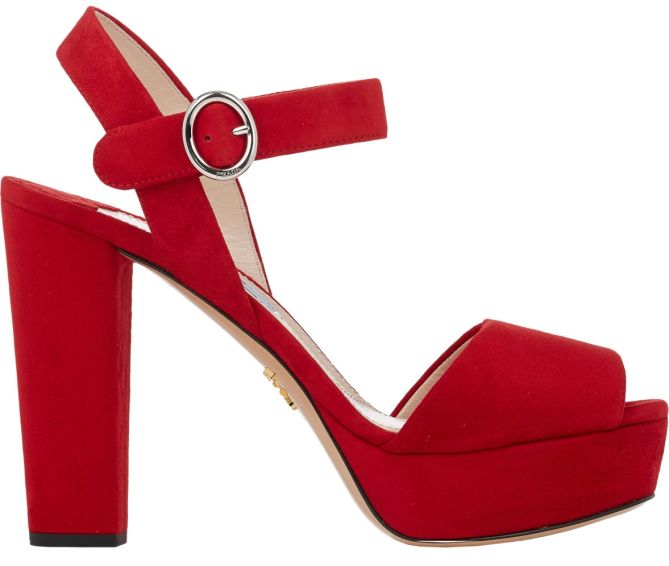 Prada Platform Sandals, $830
Do you think my hunch is spot-on?
Prada also offers another style that  features ankle-wrap straps. They're not available in black online, but the blue suede looks just as good: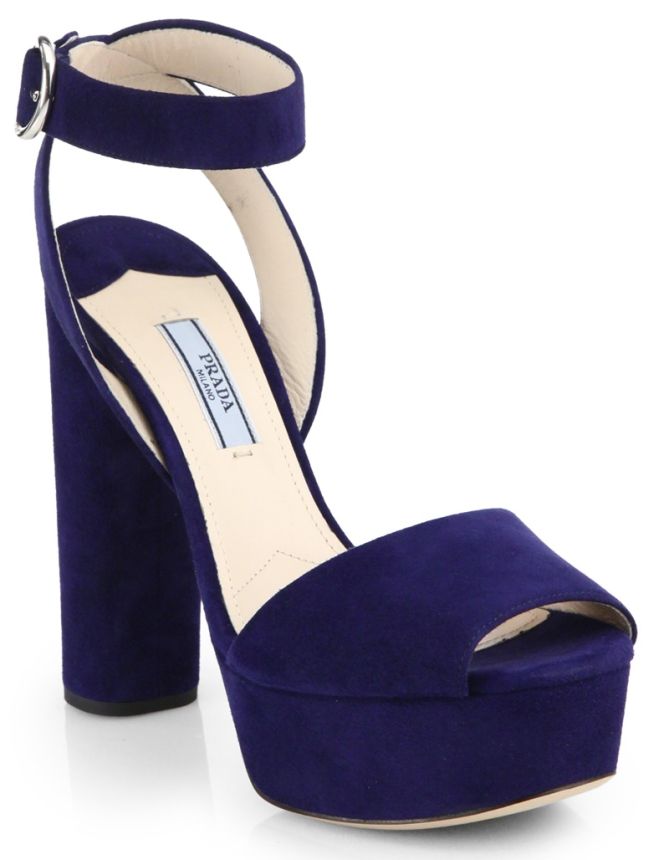 Prada Suede Ankle Wrap Sandals, $870