Sienna Miller was spotted while she was wearing the fashion world trend of last year and of this summer too: the pool slides in all their different forms and colors. All the celebs have been spotted with these shoes once in these two years. And a lot of brand have decided to create their own pool slides like Givenchy and Saint Laurent. Do you remember Rihanna in her Puma's pool slides.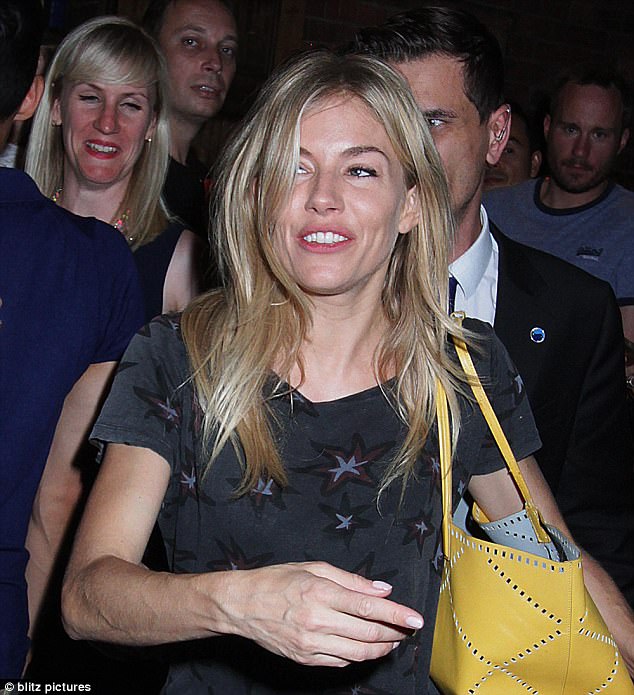 The pair worn by Sienna Miller cost only 24,99 pound by Adidas and you can grab them right now showing off the trend of the season. Remember that a lot of celebs wore them also with socks, so don't worry if summer is coming to an end. The look of Sienna was really casual and informal and at the same time she was really stylish. She left the Apollo Theatre on Saturday night following another performance of her hit play Cat On A Hot Tin Roof. She had a pair of grey tracksuit bottoms. She teamed it with a star print T-shirt in a shade of dark grey. To finish off her casual look she had a yellow handbag over one shoulder and ditched jewellery. She had her hair down and make-up.
Last week Sienna showed her support for the Grenfell tower fire victims because she went out from the backstage at the end of the evening wearing a tee with a Grenfell logo on the front. Sienna signed autographs ans stopped with her fans. Earlier in the day she had an ice cream and a cup of coffee before her daily stage appearance.