I guess there's no bad blood between Sienna Miller and her ex-husband, Tom Sturridge, because the two were spotted hanging out at the Love Christmas Party held at George in London on Friday. Sienna even rubbed elbows with the son of her ex-flame, Jude Law.
For the occasion, Sienna dressed in a rather odd manner as she slipped into a red textured two-piece suit and sheer black stockings. She then topped off the combo with a furry green coat and a hat. Punctuating the ensemble were a red Chloe purse and some printed platform heels.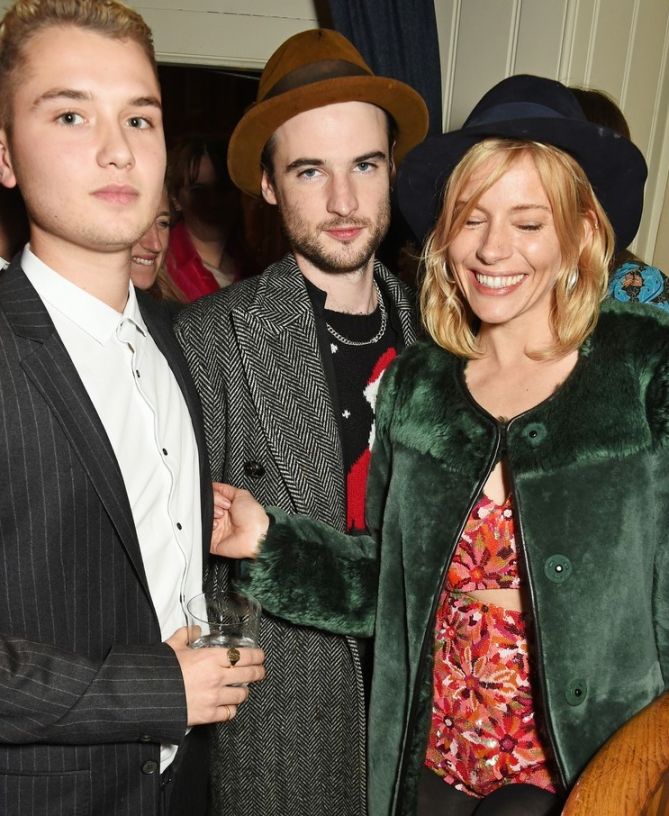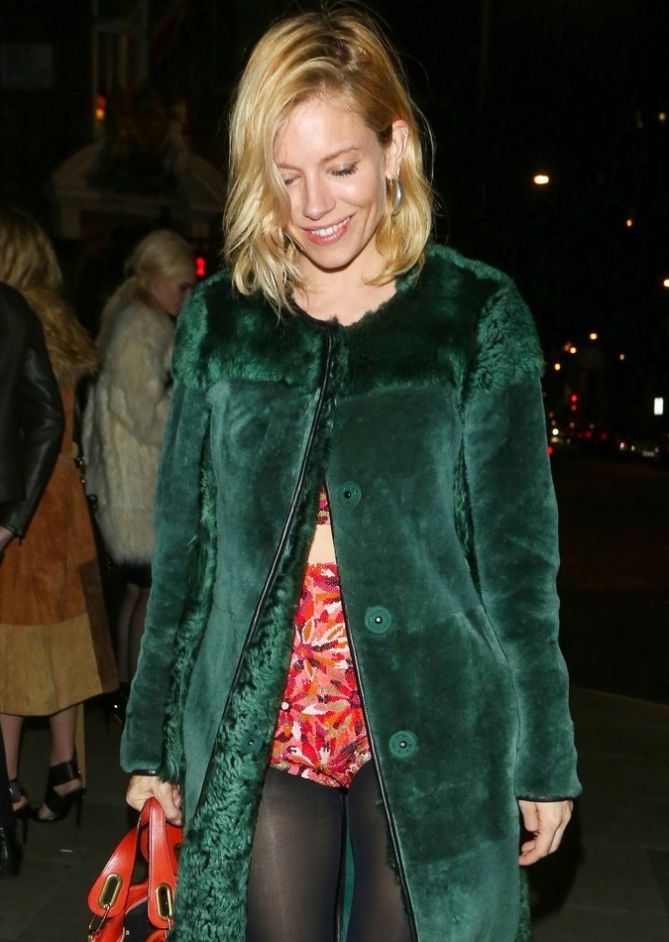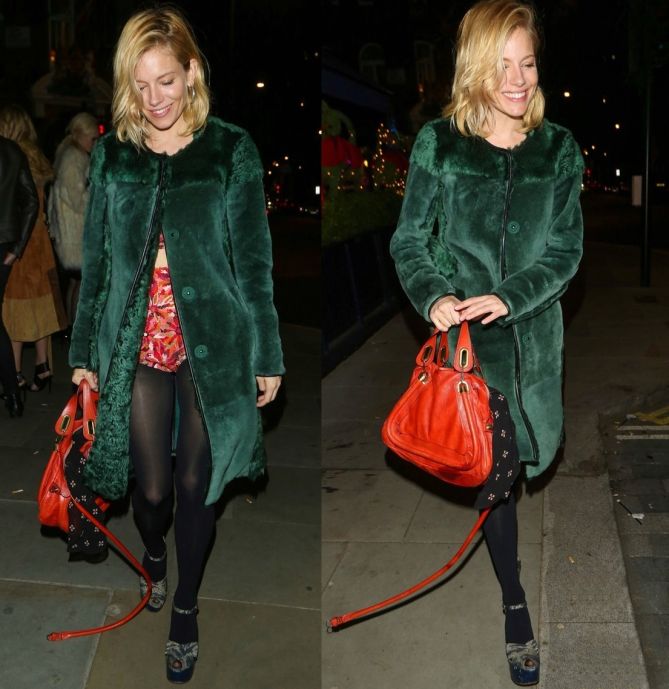 Sienna Miller parties with her ex-husband, Tom Sturridge, and ex-boyfriend's son, Rafferty Law, in London in December 18, 2015
Was it a costume party of some type?
I'm trying to find a reason behind the outfit choice. But judging from what the men wore in the photo above, I'm guessing she simply wanted to look quirky and sexy for the event. I have to admit, though, she pulled it off. Would you agree? Will you wear Sienna's ensemble to a Christmas party?
I couldn't find any details on the matching suit and sandals, but I can tell you that her purse is from Chloe. It's the Paraty. Here's a similar style in green: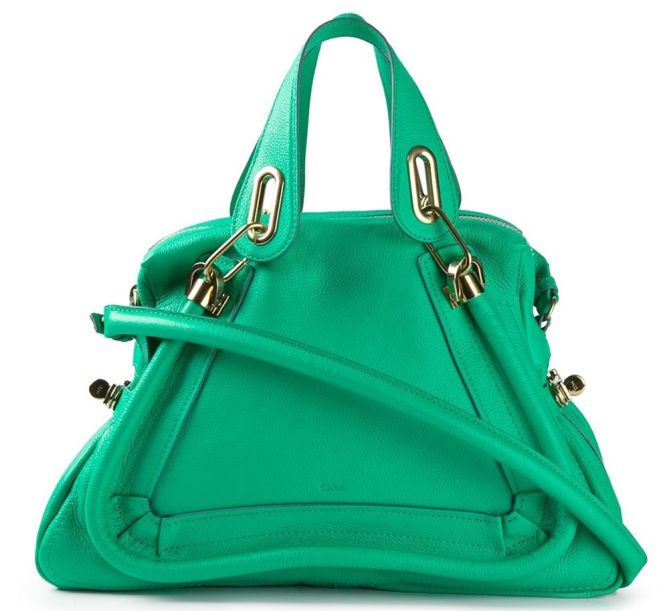 Chloe Paraty Tote, $1556
Here's a close-up shot of Sienna's sandals. While no one has ID'ed the shoes yet, you can actually get the same look with the black platform heels from Saint Laurent below. The vamps are just as thick and the heels are just as chunky: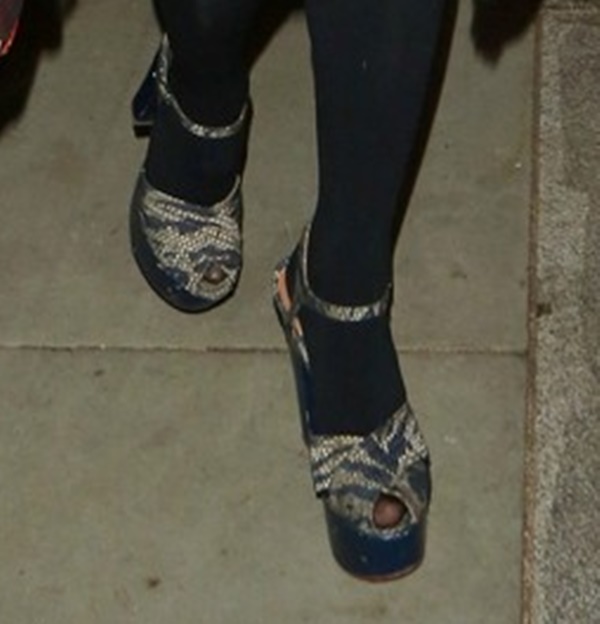 A closer look at Sienna's sandals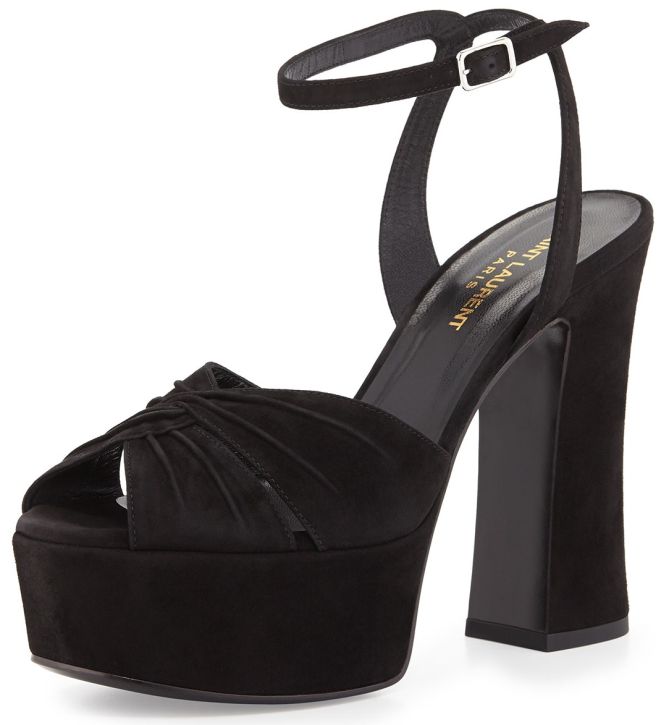 Saint Laurent Candy Suede Platform Sandals, $746 (was $995)
Of course, you can also get something more pocket-friendly, like these platform sandals from Schutz that are so irresistibly cute: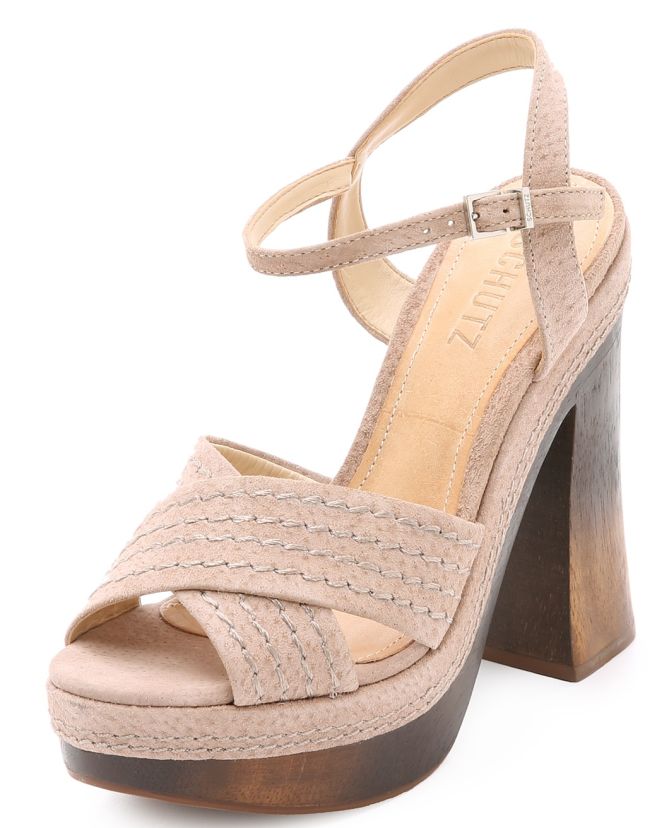 Schutz Edma Platform Sandals, $120 (was $200)