At one point, Sienna Miller was an "it" girl. Aside from the string of movies she did, her rocker-chick-slash-bohemian style catapulted her to stardom. Fashionistas enjoyed copying her looks while designers loved dressing her during red carpet events.
Of course, these days, the likes of Cara Delevingne and Alexa Chung have taken over. But that doesn't necessarily mean Sienna has lost her luster. If the outfit she wore to the Golden Globes over the weekend is an indication, it's that Sienna is still very much the same person (though a tad more mature). She's still one of those gals who can look good in just about anything, even a sack.
Speaking of which, Sienna actually sported a somewhat frumpy sweater dress for her appearance on the Tonight Show with Jimmy Fallon on Tuesday. The piece was colorfully printed in red and blue stripes, and she  complemented it with chunky black sandals and a whispy bob. Despite the shapelessness of her dress, however, she looked fabulous.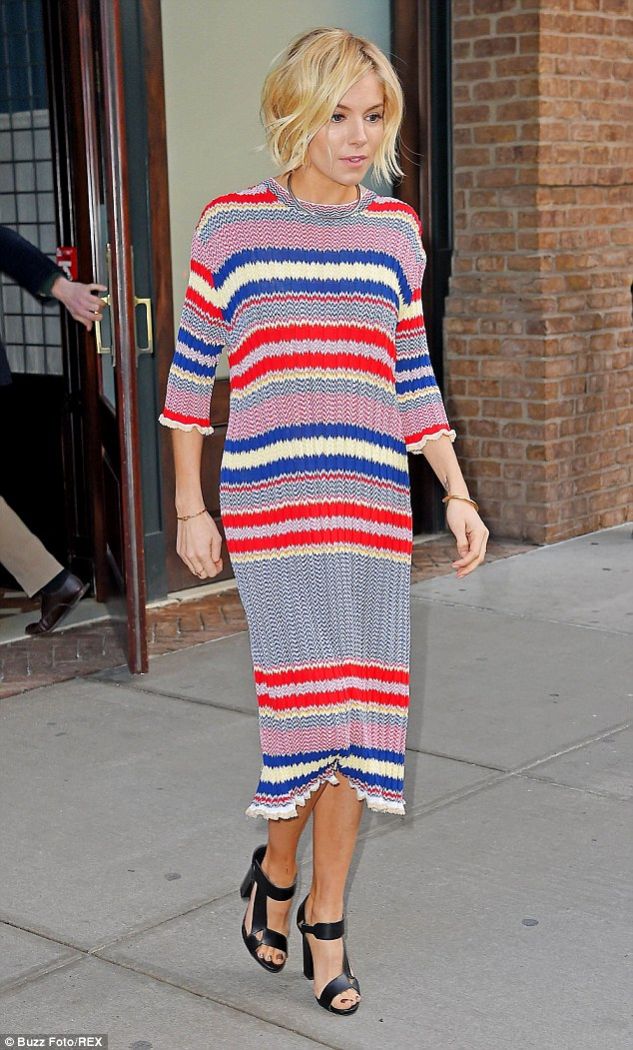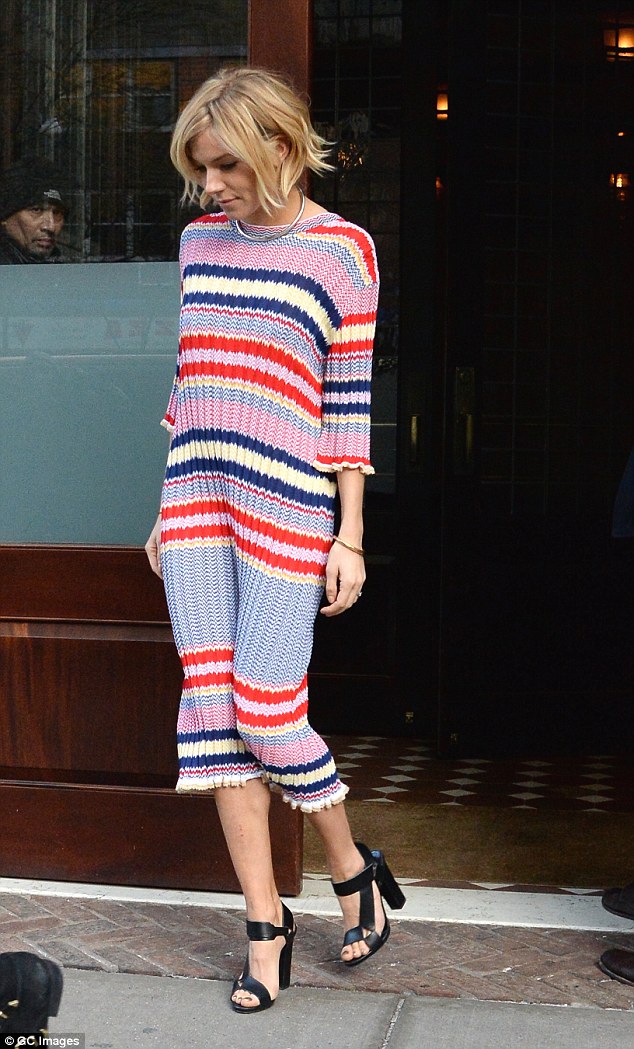 Sienna Miller wears a loose striped sweater dress and chunky sandals for her appearance on the Tonight Show with Jimmy Fallon on January 13, 2015
Are you a fan of Sienna's dress or no? What about her shoes?
I love the look. It's simple, chic, and effortlessly cool. I also like the dress. It looks cozy and comfortable — just the kind you can move around freely in.
For those interested, Sienna's dress is from Celine's spring 2015 collection. Her chunky black sandals, on the other hand, are from Pierre Hardy. I couldn't find the exact style and color online, but I did find a picture of the blue variant. They look a lot like your usual t-strap sandals, except, the t-bar is placed off center.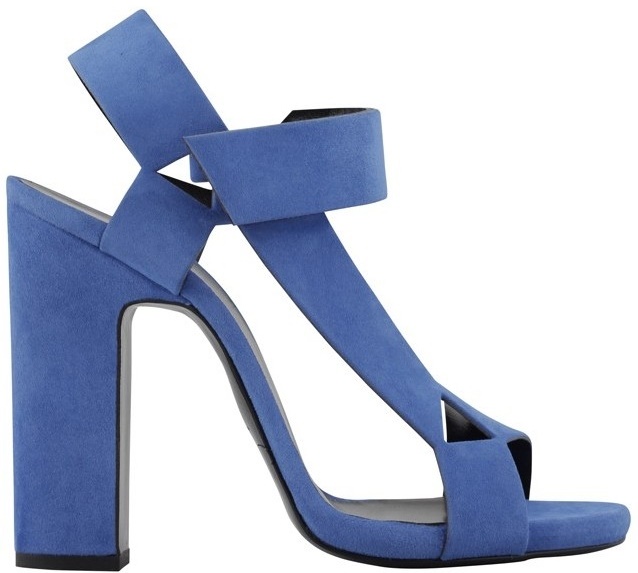 Pierre Hardy Spring 2015 Sandals
I've yet to get the info on Sienna's sandals, but if you fancy the chunky  silhouette, you can try these shoes from Tophop instead. The Relish features wide straps at the vamps, 4.5-inch-tall heels, and slim buckled ankle-wrap straps: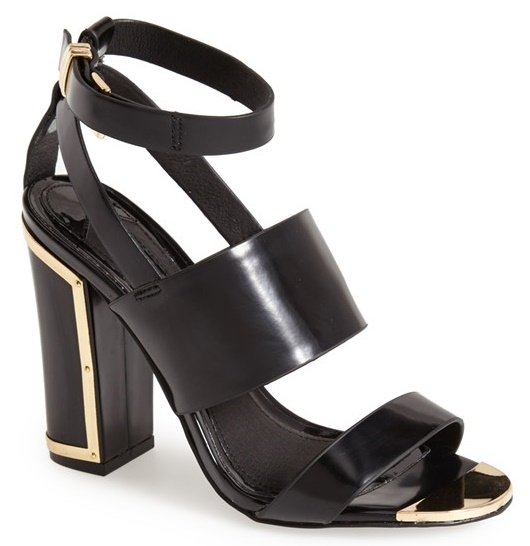 Topshop Metal Trim Sandals, $90