Work must be taking a toll on Sienna Miller, because the actress looked featherweight at the New York premiere of her new movie with Bradley Cooper, Burnt.
For the occasion, the blonde beauty wore an exquisite frock from Rodarte's spring 2016. It was short, and it came with a low-cut neckline that flaunted what little cleavage she had. She complemented the number with a whispy bob and silver strappy sandals from Christian Louboutin.
The whole outfit was on-point, but sadly, I'd have to say Sienna looked ill. Her cheeks were sunken, her legs were unusually thin, and she lacked that "glow" she used to have.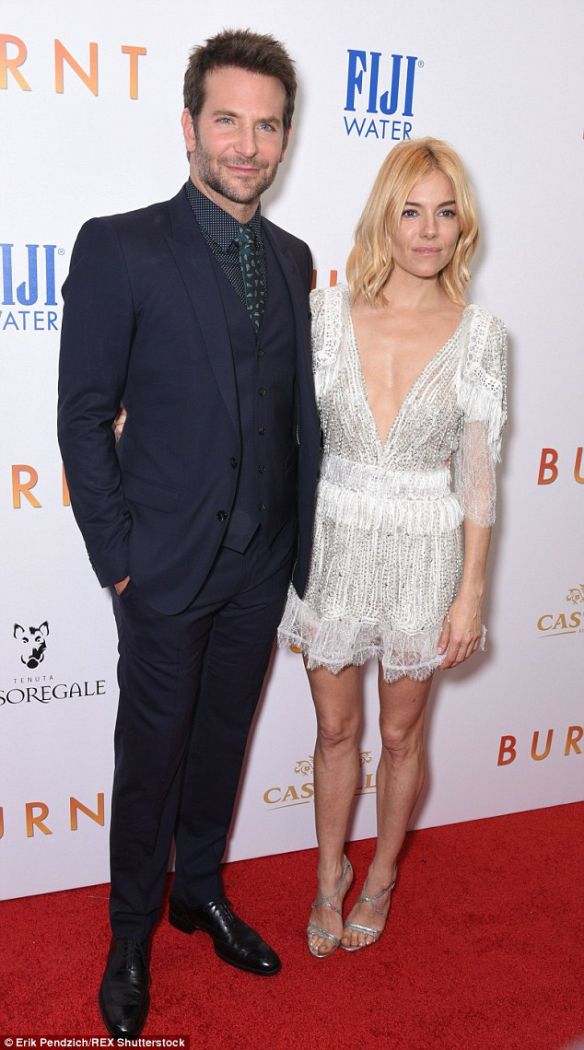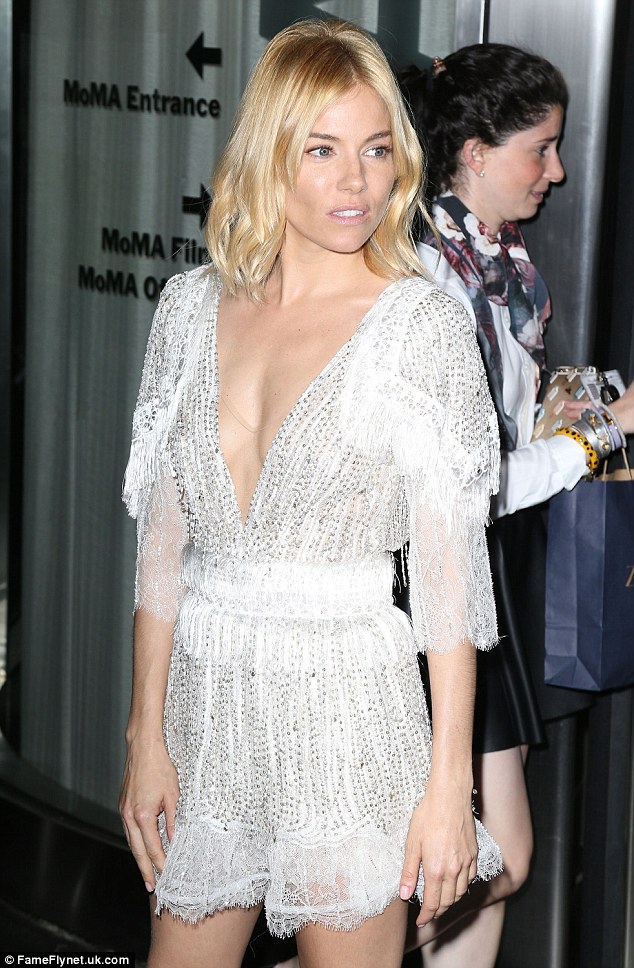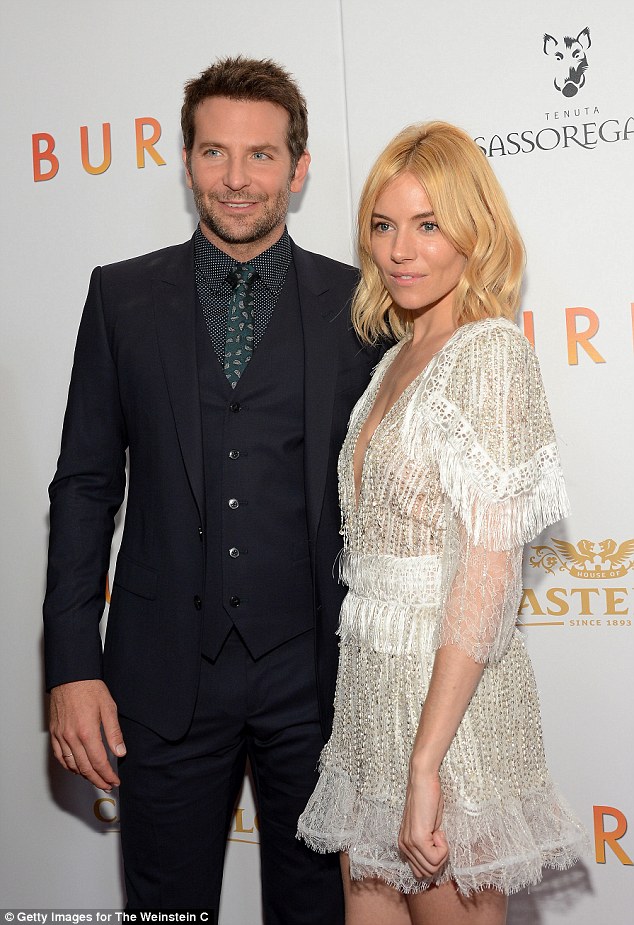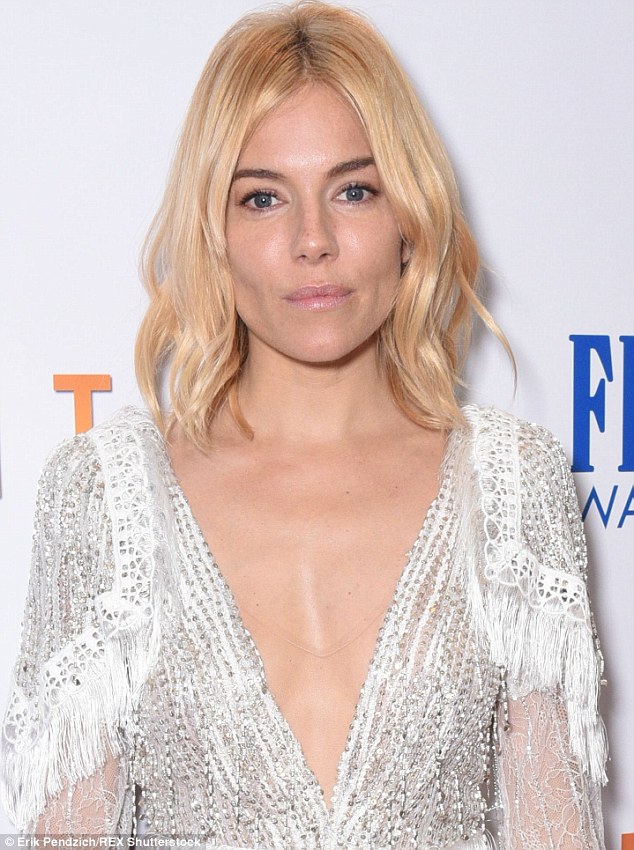 Sienna Miller attends the premiere of Burnt with Bradley Cooper in New York City on October 2015
Maybe it's the makeup that's making her skin look sallow. Or maybe it's because she smokes. What do you think?
Diminishing weight aside, I love the outfit she put out for the evening. It's beautiful!
Beadwork, lace, and fringes put together may sound too much, but Rodarte got the dress right. It's dreamy, sexy, and feminine all rolled into one. Sienna also made the right choice not to accessorize because the frock was enough to create a statement.
In terms of footwear, well, I think she did right by teaming the piece with silver glitter heels. They're both neutral and dressy enough for the outfit.
As earlier noted, Sienna's sandals are from Christian Louboutin. They're the "Gwinee", a style detailed with two slim straps on the front, criss-cross straps along the vamps, and covered heel cups. Sienna's pair appear to have taller heels, but for reference, below is a look at the mid-heel version: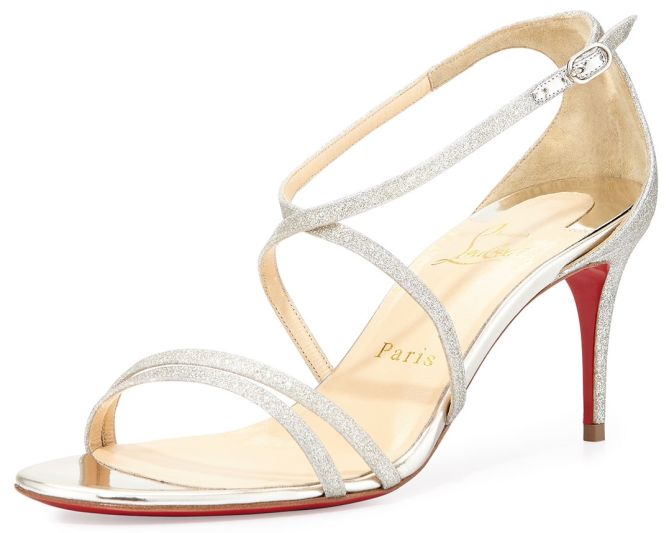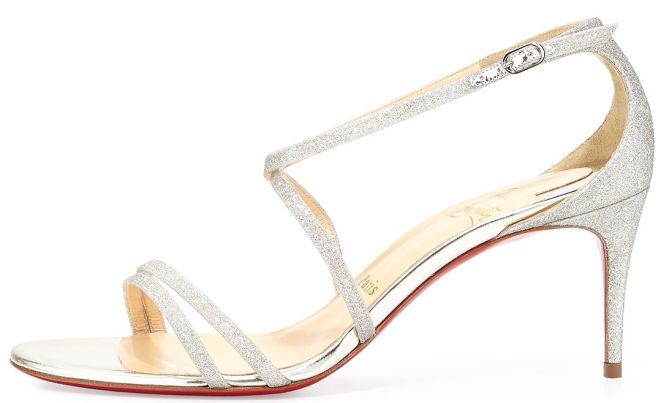 Christian Louboutin Gwinee Sandals, $745
The silhouette is timeless. They're a little boring, yes, but they're also the kind of shoes that will last you through the years — even when you're old and gray.
You can find Sienna's Gwinee sandals online. They retail at $745. If you want heels that are sexier, taller, and with a little more pizzazz, then try the "Youpiyou" instead:
Christian Louboutin YoupiYou Sandals, $825