Ferne McCann was very brave showing off her legs in an unconventional outfit. She had a night out in a Essex town with Arthur Collins while she was on holidays. She chose to use an oversized white male shirt as a dress. She left the first top button opened to show her lace pink bralet. Yes, it was a nude one.
The English television personality and presenter teamed the shirt with a moto inspired black leather jacket draped over her shoulders. The very focus of the look was on her legs with an amazing pair of over-the-knee boots. That kind of boots are very popular since two or three season. She wore a black one in faux suede.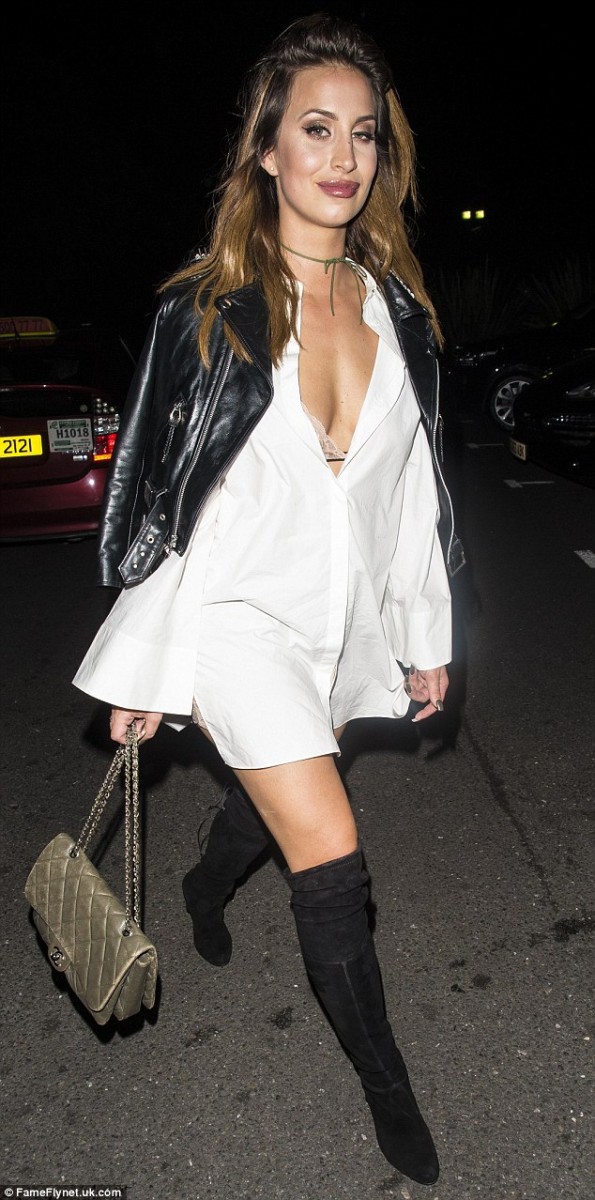 At the neck she wore a choker while in her hands she had an iconic bag: a Chanel 2:55 in a olive-green color coordinated with her super long nails. Her eyes was shiny thanks to a bronzed smokey eyes, black eyeliner and faux lashes. Cat glipse assured! At her lips she teamed a berry lipstick. And what about her hair? Well she chose to left them wild and natural.
Her figure looked fabulous but her b side showed off a little bit much. Oh come on, a little bit of cellulite is allowed to everybody!  This picture reveals it.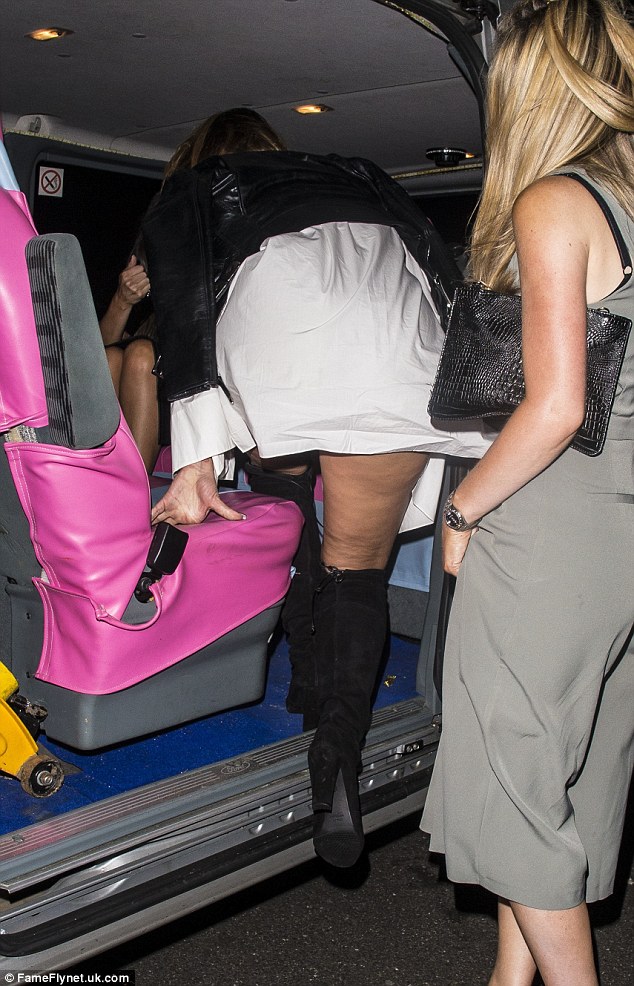 Ferne's over-the-knee boots are very cheap and chic from Ego shoes! This kind of boots are perfect with a mini skirt or with a super skinny jeans. Not allowed if you have a petite shape. However, you can copy her look for only 52,00 dollars clicking below.