Elle Fanning was spotted in New York City on Saturday. She was alone and she had a shopping therapy session after a long period spent promoting her new film The Beguiled. We know that the best therapy for everything is going shopping. And for this occasion Elle Fanning had a very cool outfit. Let's have a look. She wore a donning knee-lengh pleated skirt. She paired it with a black blazer giving to her look a touch of tomboy style.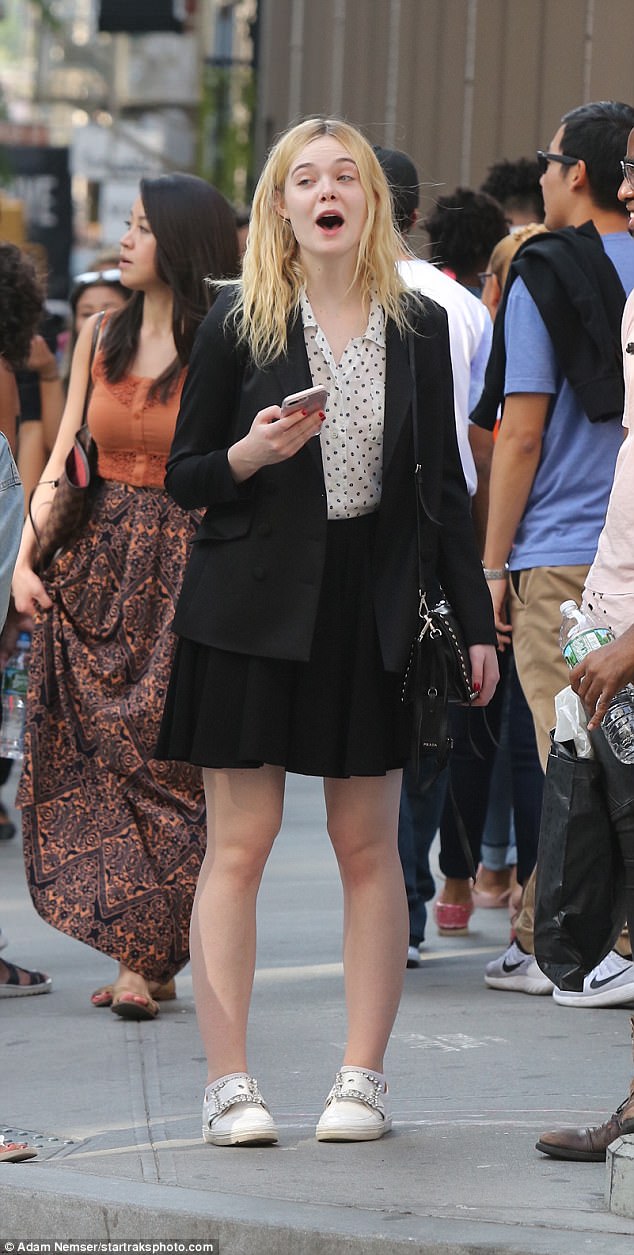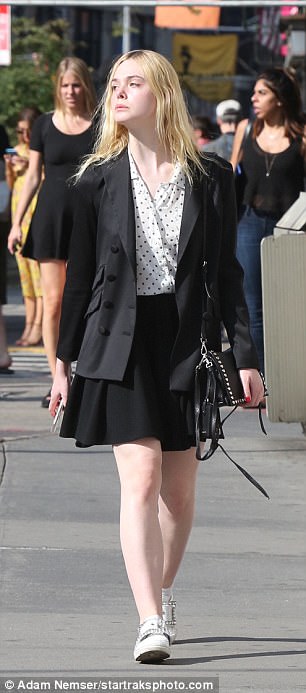 Then at her feet she wore a pair of white trainers, really comfortable to go around shopping. These sneakers are by Maison Margiela and the cost is 595 pound, they are a very good investment because you can wear them in different occasion and with different outfits but maybe are a little bit expensive. But to enrich your wardrobe with a similar pair to copy Elle Fanning's look you can grab an alternative. She had her long and blonde hair down in natural waves. She was really beautiful and natural because she hadn't make up. We really love her look!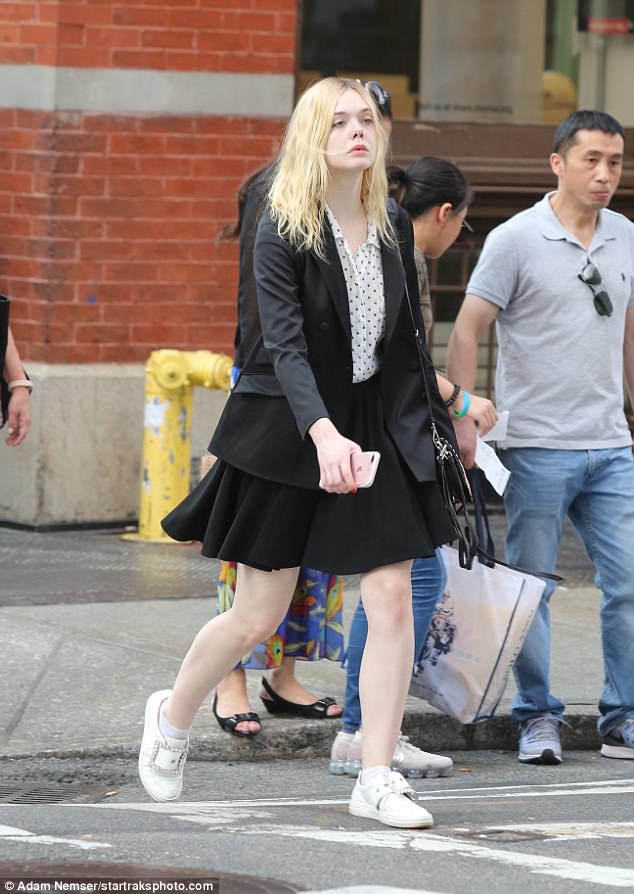 It was a really busy period for Elle Fanning, she acted alongside veteran actors like Nicole Kidman, Kristen Dunst and Colin Farrell. She worked with them for Civil War-era motion picture The Beguiled. Elle and Sofia Coppola were both blushing during a scene in the film in which Alicia, her character kissed Farrell. Colin was super relaxed during this scene. On the other hand, Elle couldn't believe that she had kissed Colin Farrell. We wish Elle Fanning all the best!
Let's copy Elle Fanning shoes!