Katy Perry celebrated her label, Capital Records at the unveiling of their Hollywood Walk of Fame star today in Los Angeles. The superstar wore a black cape and looked more like a superhero for the event. Probably the most stylish one you have ever seen.
The singer dressed up in a monochrome outfit with a white skinny pants-white blouse and black heels-black cape. She accessorized the look with a pair of silver earrings and three gold rings. Her hair was styled in a bun and for her makeup was super simple: silver eyeshadow, mascara and a nude lipstick.
The shoes she is wearing are the Yvette pumps designed by Giuseppe Zanotti. They add texture to the outfit. Since the cape is made of velvet she balanced the look with a pair of black patent leather pumps.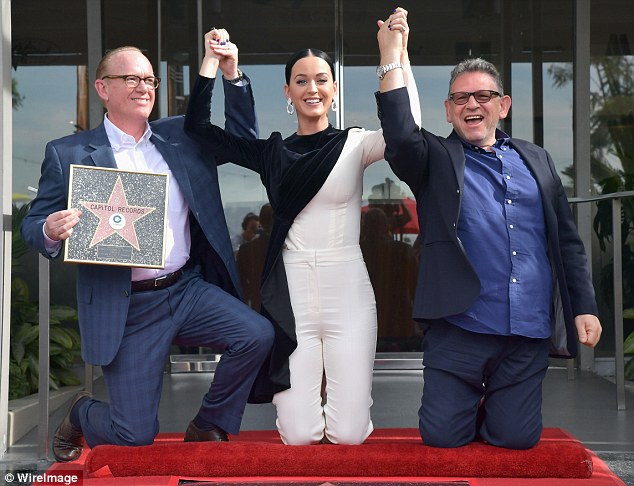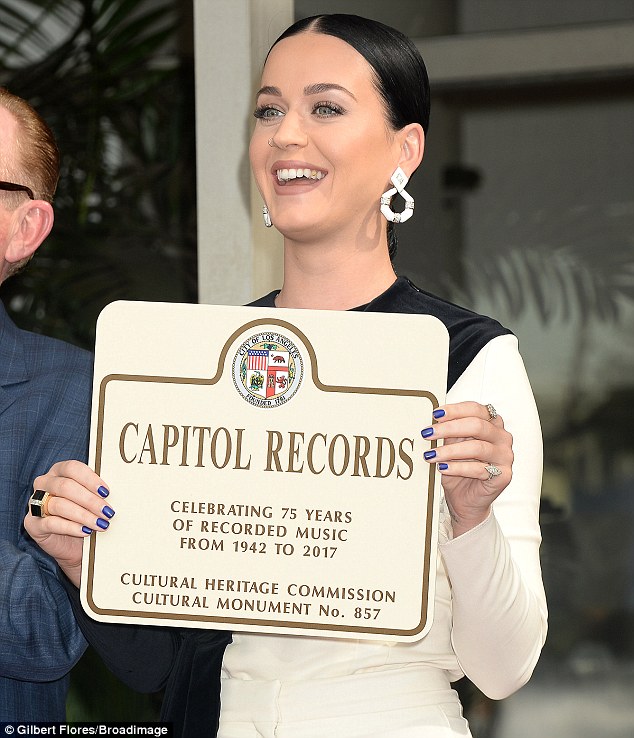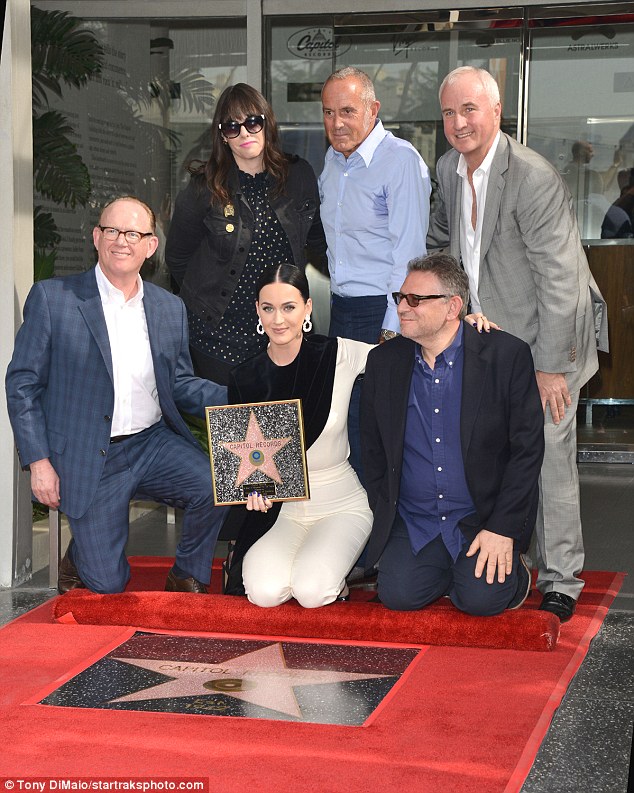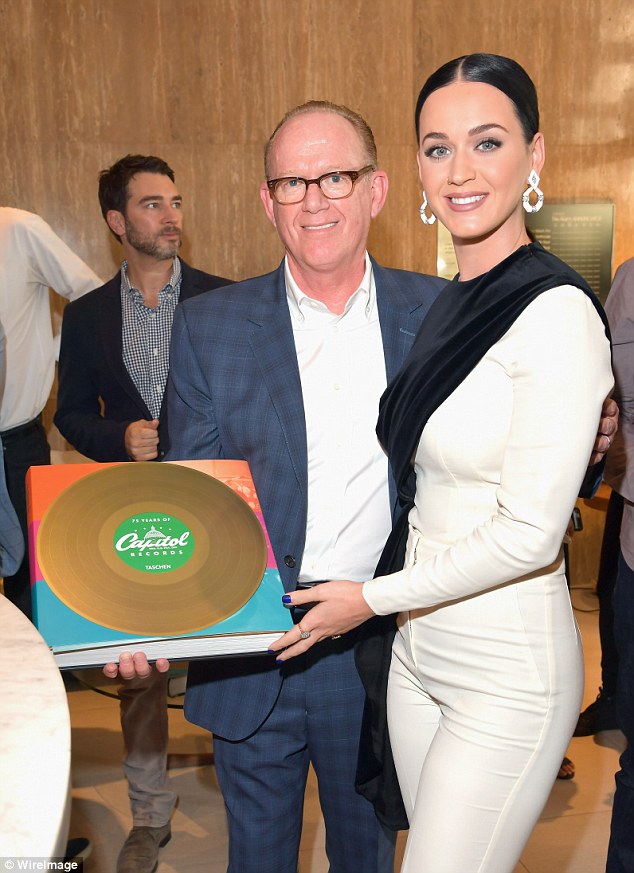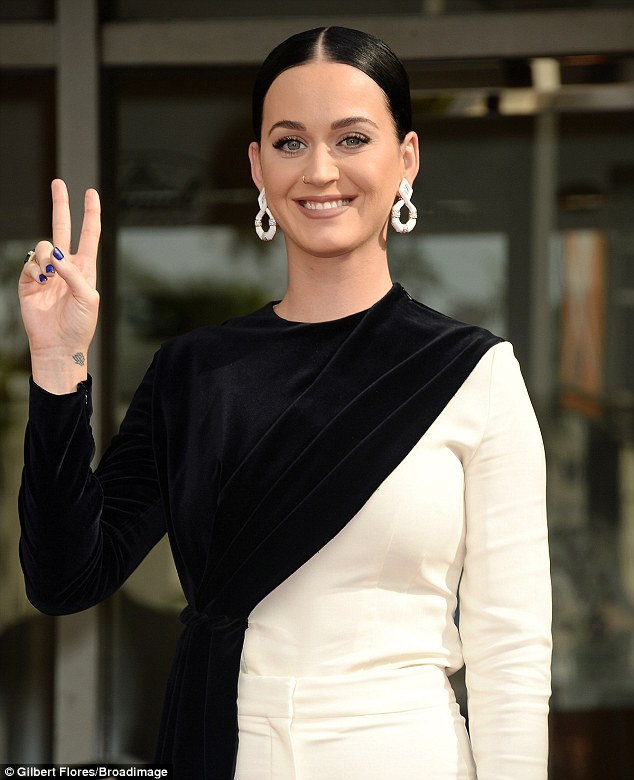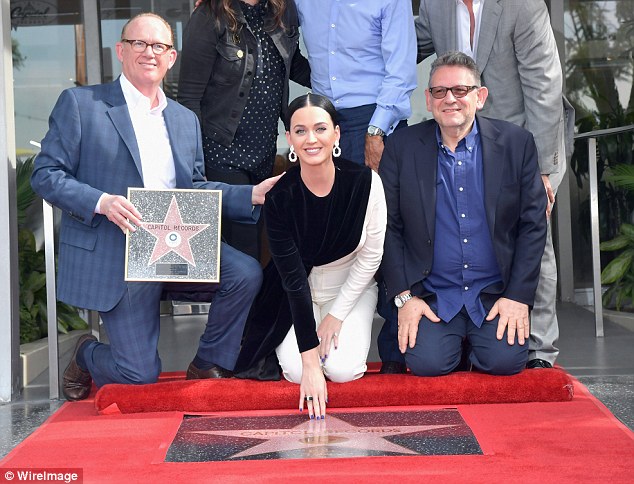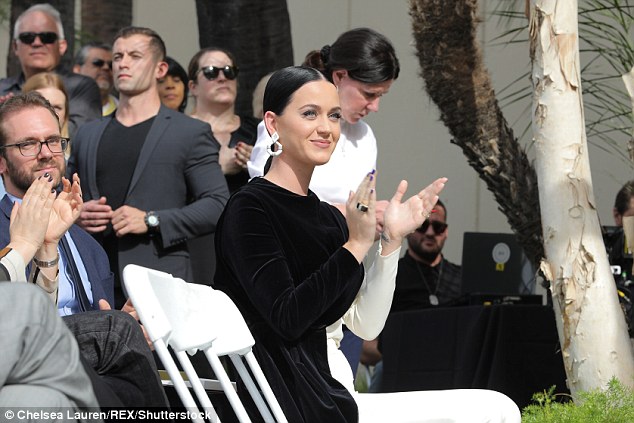 These shoes are perfect for a day to night outfit. Let's say you wear them to work and right after you finish your office hours you have a date. Just change your makeup by adding a bright lip and you are good to go.
Black patent leather pumps are a great investment for your wardrobe and they are the type of shoes that will never go out of style and can easily save an outfit.