These days, it's acceptable to wear a sheer (naked) dress in public and you can rock lingerie on any occasion like it's the next best thing.
Take for example, the outfit Shay Mitchell wore as she filled in for Kelly on the Live! With Kelly and Michael show early this week. The Pretty Little Liars cutie wore a silk pajama suit for the guest appearance, an ensemble consisting of a cream cami and matching wide leg pajamas, er, trousers. She complemented the pairing with beautifully styled tresses, defined eyes, large hoop earrings, and some sexy ankle-strap sandals.
It was a very simple yet sexy mix, but offered major impact despite looking like she was off to bed. Seriously, I can't say enough how gorgeous she looked. And in terms of hosting capabilities, I think she nailed it. Shay was a natural. In fact, she can easily pursue hosting if she wanted to.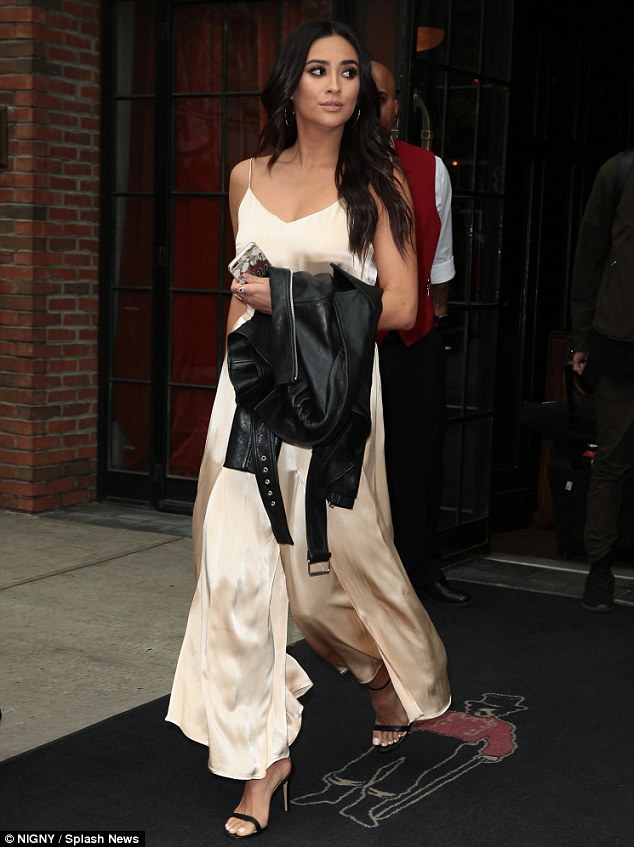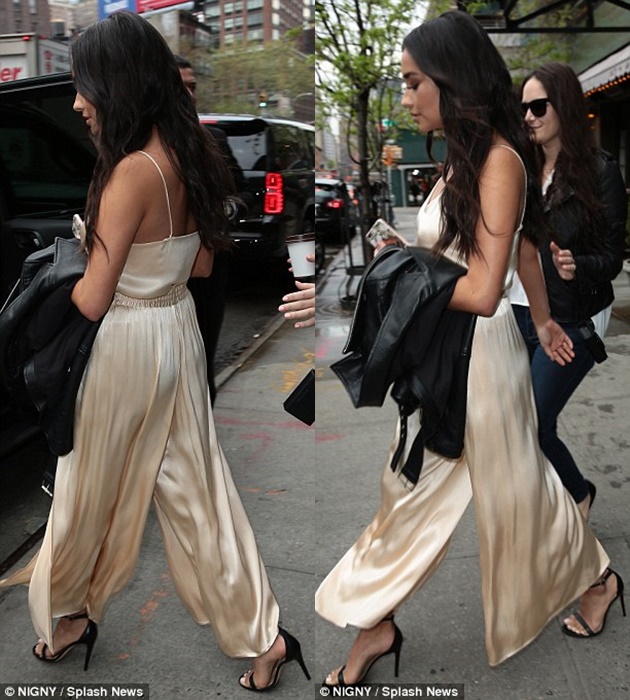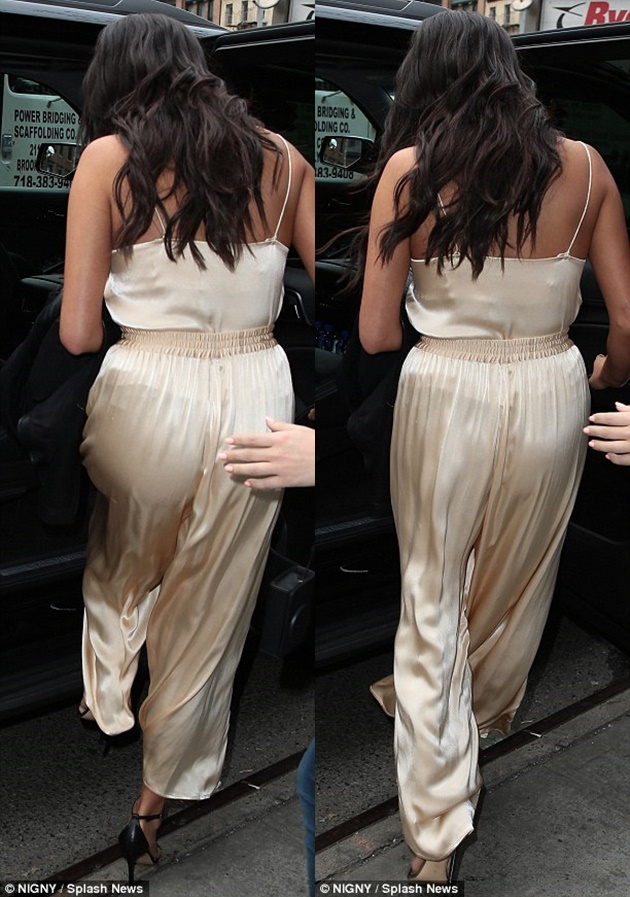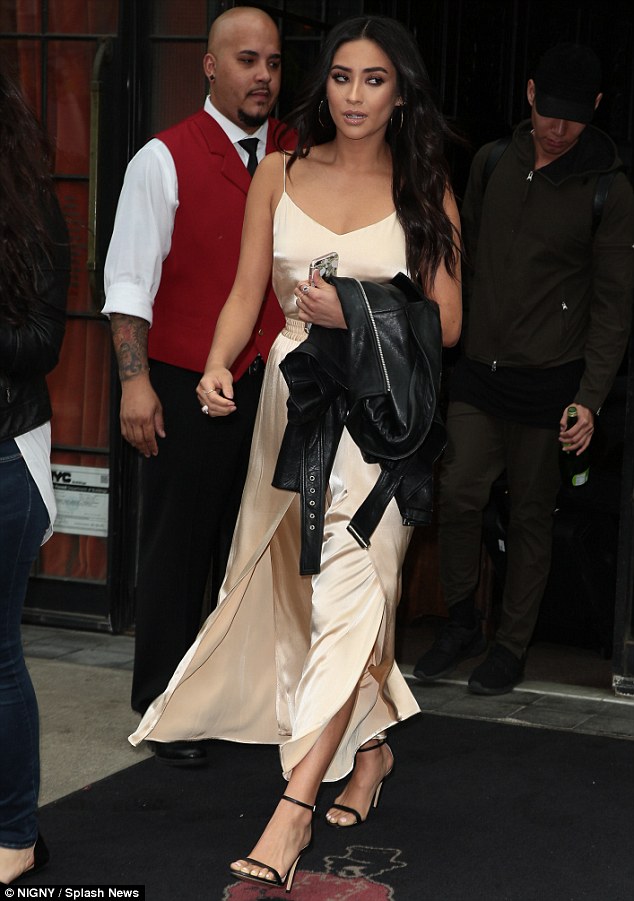 Shay Mitchell leaves her hotel in New York City to appear on the Live! With Kelly and Michael show as guest host on April 25, 2016
What do you think of Shay's silk pajama suit, ladies? Will you wear her outfit to an event if you had it?
I probably won't, but I'm not going to deny the fact that she pulled off the look. I also like how she kept the accessories simple. Hoop earrings and a pair of black ankle strap sandals were definitely enough considering the ensemble was on the shimmery and shiny side.
Speaking of the sandals, Shay's pair are from Italian label M. Gemi. They're not available online, but a similar style with appliques on the front straps is available for the taking on the brand's website.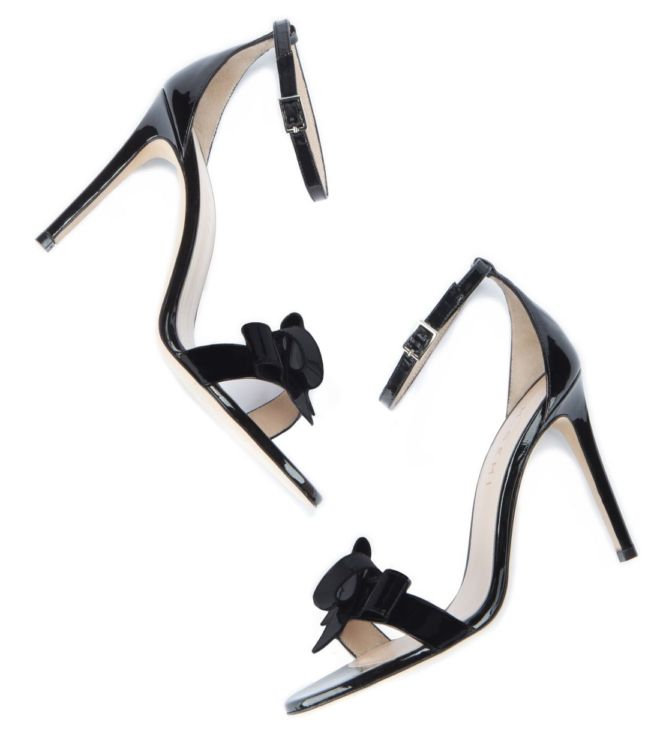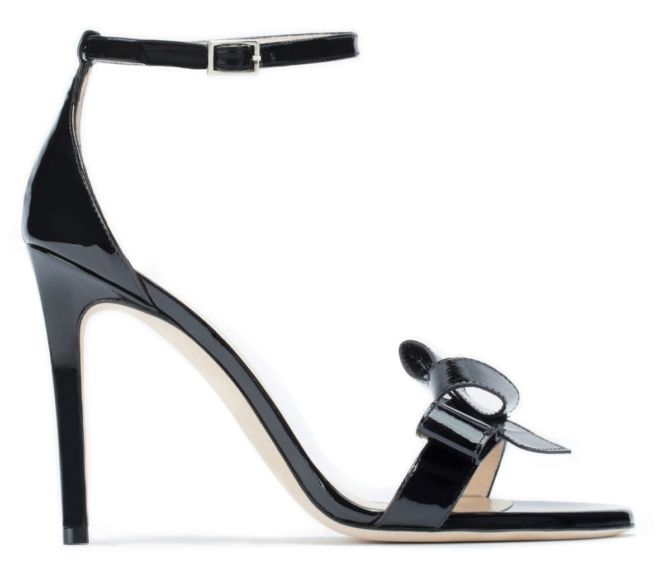 M. Gemi Archetto Ankle Strap Sandals, $248
M. Gemi shoes are handcrafted in Italy, so you can count on getting a pair of quality footwear when you make your purchase. What I like most about this label is their pricing. The Archetto sandals, for instance, will only set you back $248, which isn't so bad. Yes?
By the way, if you're interested in Shay's matching separates, you can buy them at Revolve. They're from Ganni Sanders.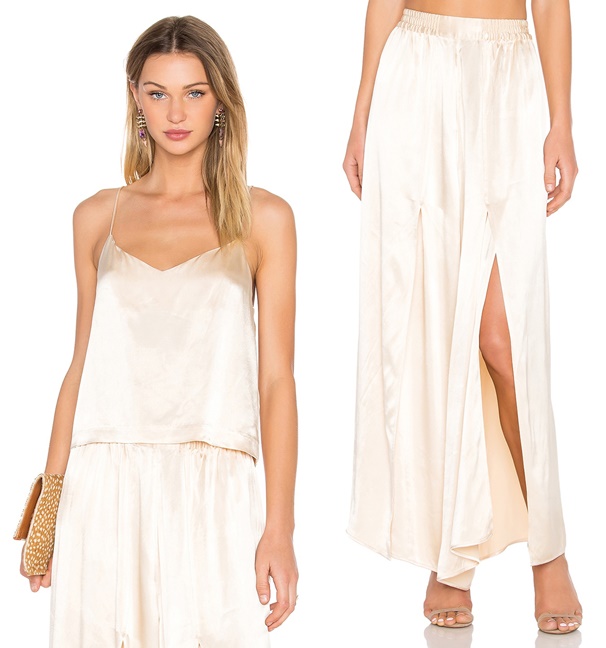 Ganni Sanders  V Neck Tank, $135 / Ganni Sanders Loose Pants, $325