Sharon Stone is 57, but she sure doesn't look it. She has really aged gracefully. You can tell just by looking at her body that she has taken good care of herself. If anyone should play Mrs. Robinson in the next installment of the Fifty Shades trilogy, I think Sharon should be it. She oozes sex appeal like no other. And she's not afraid to show it either.
For the September issue of Harper's Bazaar, the seasoned actress dared to pose naked along with other middle-aged women. Once you see the glossy's daring spread, you'll  realize that of the bunch, it's Sharon who really stands out. You'll find her decked in nothing but expensive jewelry and fancy high heels. One shot, in particular, is hard to ignore as it shows the Basic Instinct star in  gorgeous lace-up pumps.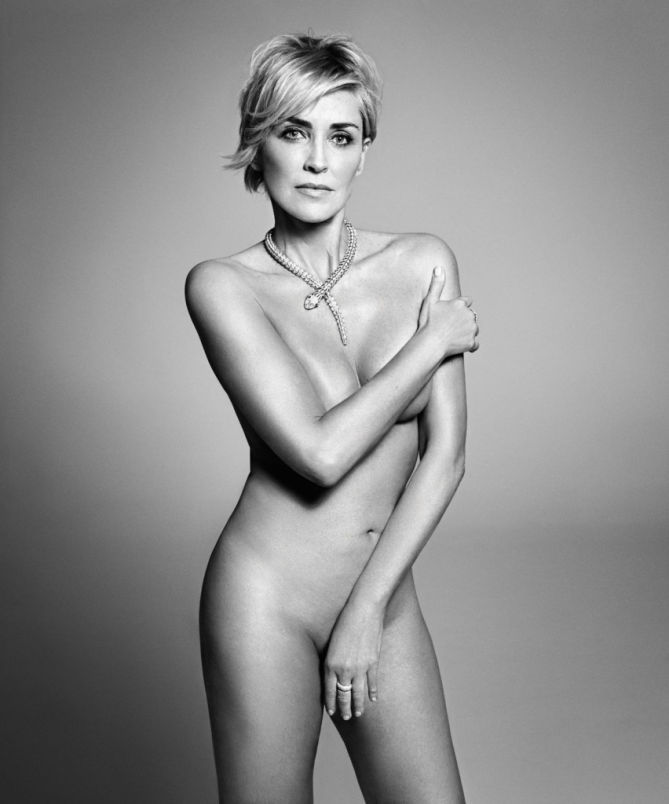 Sharon Stone poses naked for Harper's Bazaar magazine's September issue
Don't you envy this woman?! I wish I can look that good when I'm 57. Of course, that's all wishful thinkin'.
Now let's talk about Sharon's accessories. No doubt, the gem-encrusted necklace is from Bulgari. The pumps, on the other hand, are from Jimmy Choo. They're the "Hoops", a style detailed with 4.5-inch-tall-heels, Ghillie-tie vamps, and ankle-tie closures. They're very sexy and wearing a pair will guarantee you  a lot of attention: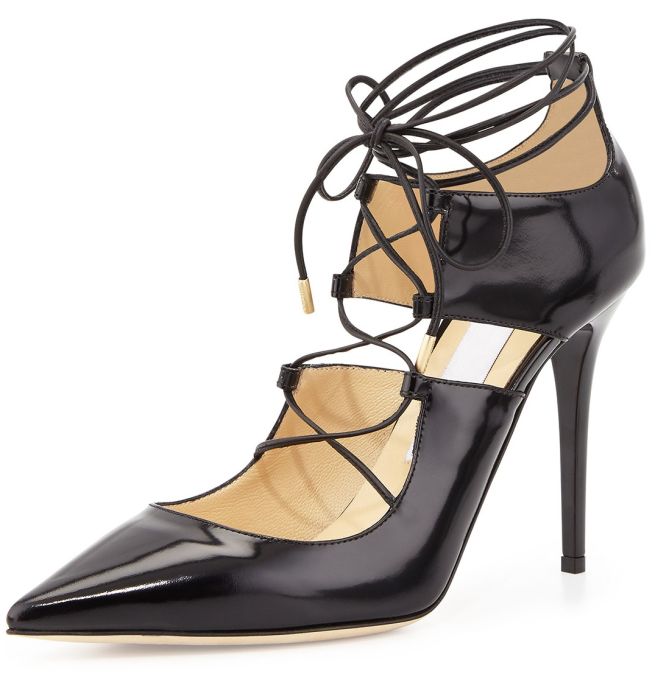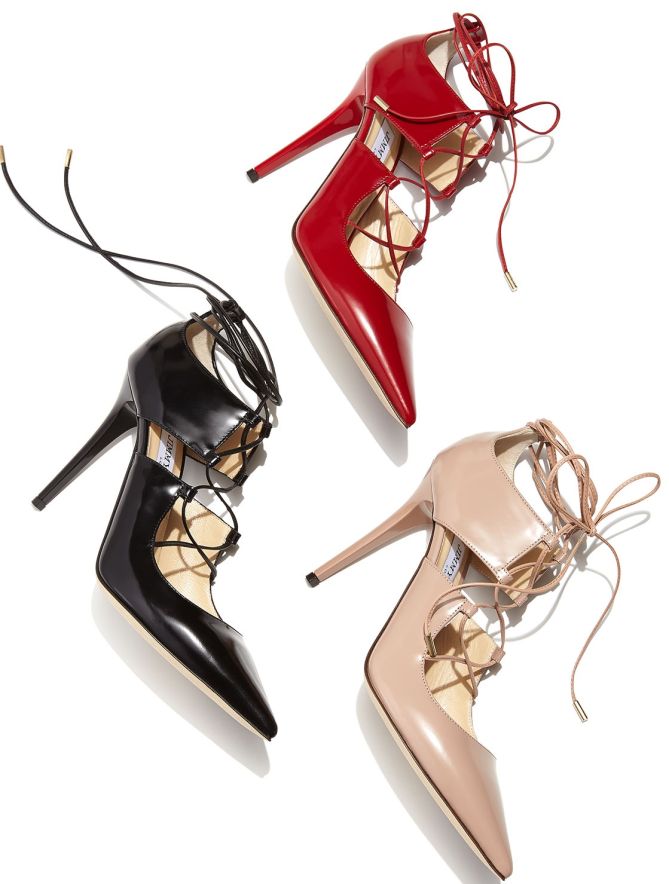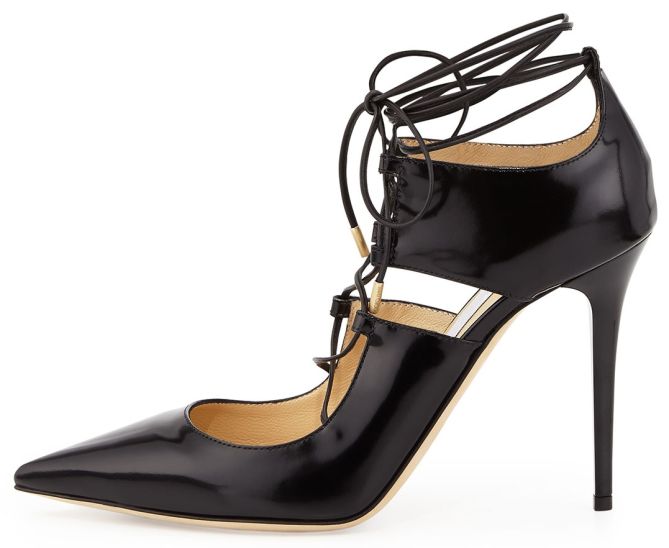 Jimmy Choo Hoops Ankle Tie Pumps, $950
What a gorgeous pair of heels, right?
You can find them online. They retail at $950 and come in nude, black, red, as well as snakeskin. You can wear them with practically anything, be it a pair of jeans, a skirt, or a dress. Feel free to walk  in them naked, if you feel like channeling your inner Sharon.