Just when we thought the red carpet season's over, here comes the MTV Awards 2014 all flashing in with the gorgeous looks of Hollywood stars from the music and movie industries.
The 2014 MTV Awards is once again wowing the globe with its rockin' theme, presentations and performances from our favorite artists! And of course, lovers of everything fashionable will surely be on the lookout on who got the most awesome outfit of all! What's interesting about MTV Awards red carpet is that the celebs attending this event not only flaunt their gorgeousness in fashionable garbs, but their outfits are really remembered for years because of their coolness.
That being said so, for this years MTV Awards red carpet, I would say it's the "Divergent" star Shailene Woodley who really nailed it in the red carpet. She just looks totally fab like a real badass goddess in her army-green Balmain leather dress and strappy Jimmy Choo shoes. The dress' super rad cut shows just the right amount of skin in creative ways, giving Woodley an edge she absolutely owns. And her black strappy sandals is just the right way to finish off her chic outfit.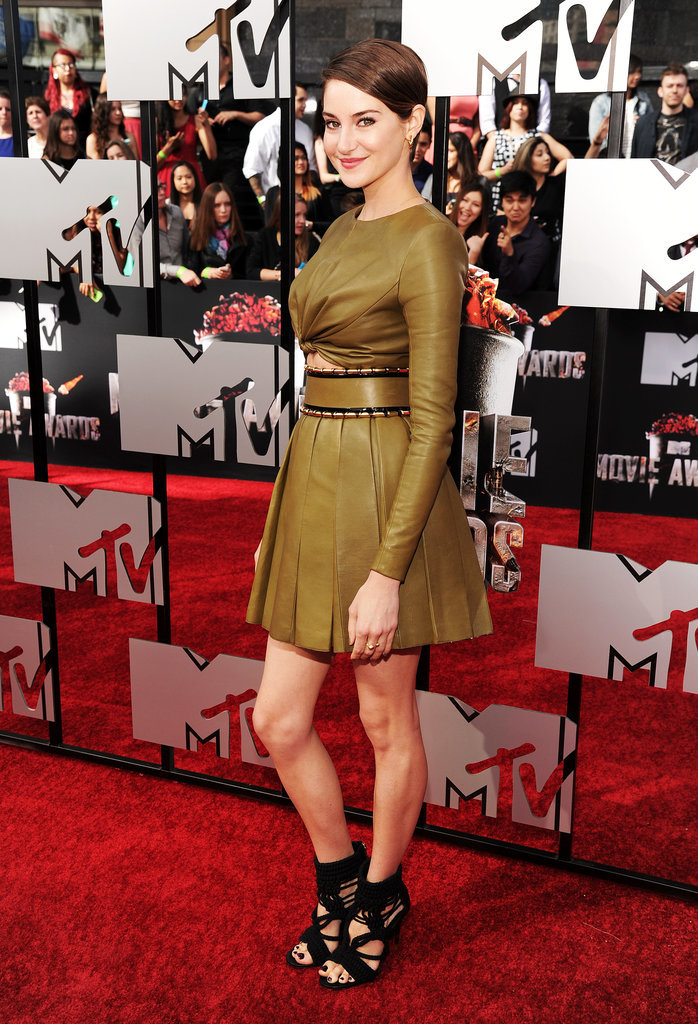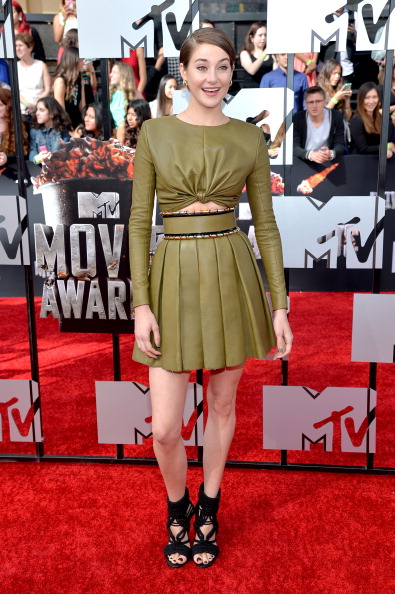 I would say this girl really rocked the red carpet just fine!
Watch out for her remarkable performance in the upcoming movie adaptation of the novel "The Fault In Our Stars" alongside Ansel Elgort and be amazed at how this beauty is not just only a head-turner in the red carpet but also heartwarming in acting.
On a fashionable turn, how do you like Woodley's black strappy sandals here? Oh well, it's Jimmy Choo so no surprise at all for it's gorgeousness!
Here's another Jimmy Choo strappy sandals you might want to slip your feet on.
This pretty, gradient sparkle is set against the midnight suede of a delicately detailed sandal crafted with intricate, leaf-like cutouts and the most slender of ankle straps. This 4 1/4′ heel has a back zip closure and a a suede upper/leather lining and sole.