Shailene Woodley defied the norm when she attended the 2015 MTV Movie Awards last evening. The Insurgent star ditched the dress and went for a pair of printed skinny trousers for the occasion instead. She used the high-waist pants with a striped shirt, and then teamed the combo with button mid-calf boots.
Honestly, I didn't like the getup the moment I saw it. But somehow, she managed to pull it off, all thanks to a slender figure and legs that seemed to go on forever.  Check out Shailene's outfit below, then tell me what you think: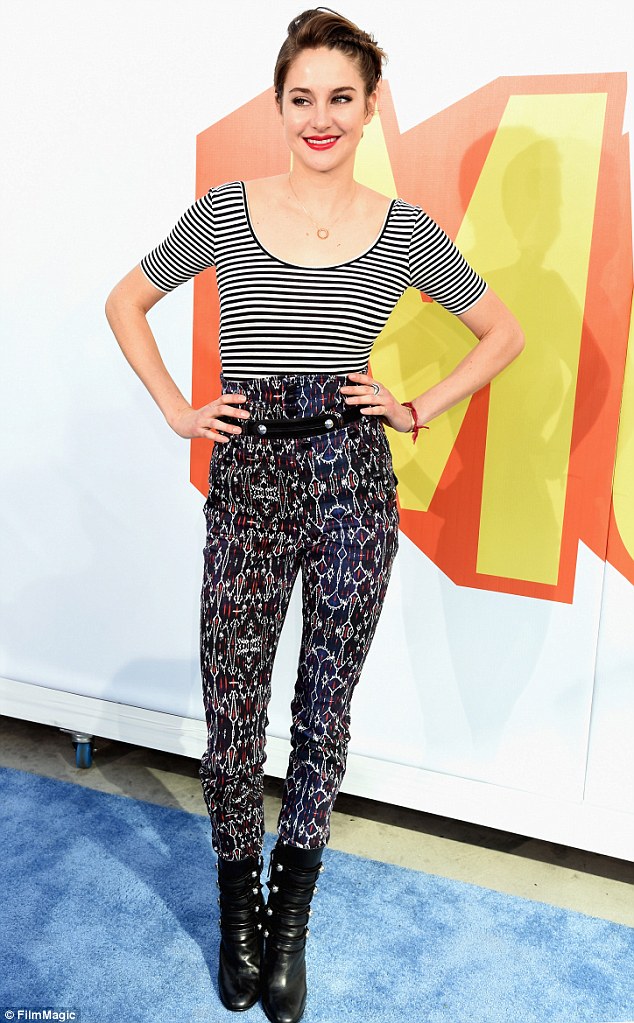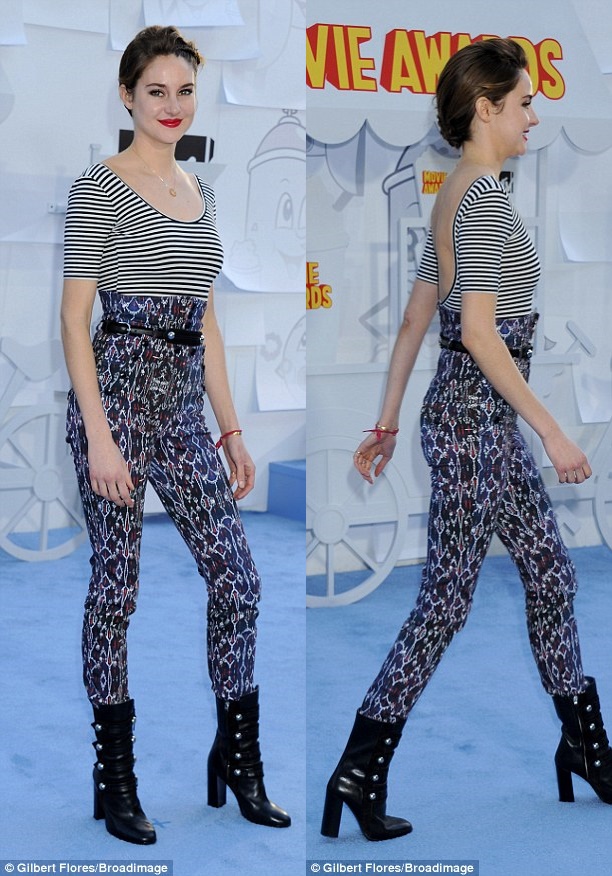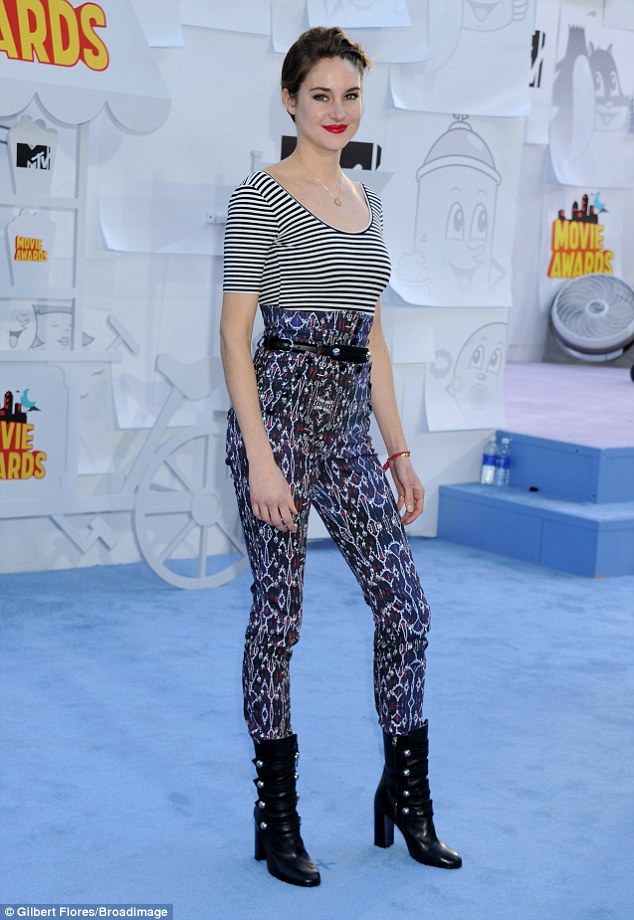 Shailene Woodley attends the 2015 MTV Movie Awards held in Los Angeles on April 12, 2015, in a pair of printed trousers instead of the usual dress
Well, what do you think? Did she nail it or fail it? Does she look fabulous in print-on-print or no?
I'm all for dressing to express yourself and not getting overdressed for an occasion, but I think she should have worn something else. A pantsuit, perhaps? Or maybe a jumpsuit, for that matter? After all, it is still an awards show.
Shailene's pants and boots  are from Isabel Marant's fall 2015 collection so you may have to wait a while if you wish to get your hands on both. What makes the shoes unique are the buttoned shafts. I tried looking for a similar style online but couldn't find anything that was just as sleek and sophisticated.
In the meantime, however, what you can do is check out these strappy Isabel Marant wedge boots that are on sale at 60% off. These were spotted on Rosie Huntington-Whiteley a while back. Would you grab 'em?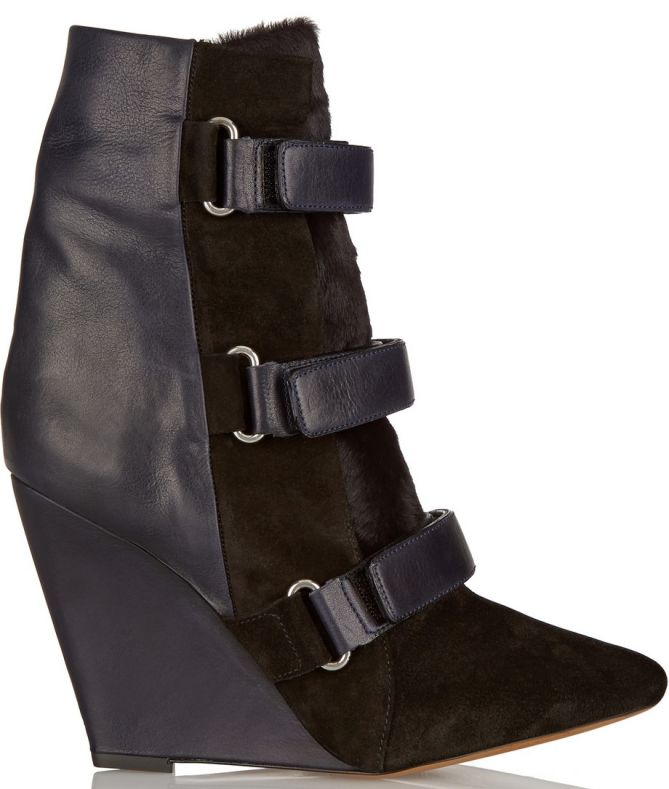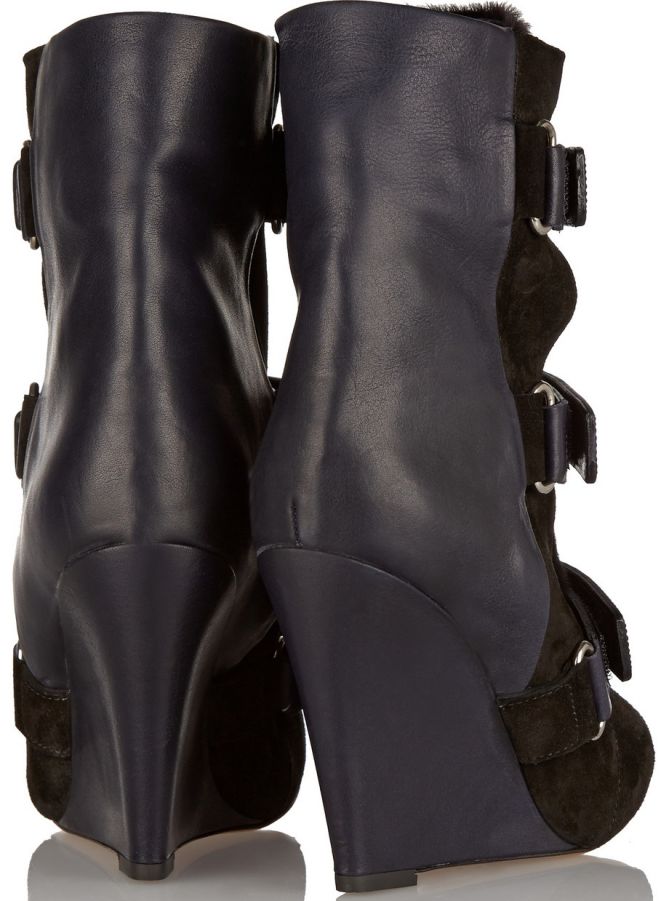 Isabel Marant Scarlet Strappy CalfHair and Leather Boots, $484 (was $1210)