Summer will be here sooner than later and you can already start thinking about new sandals. Even thow, Selma Blair is playing a mother that attacks her child in her new horror movie, in real life, she is probably the model parent.
The actress took out her 5-year-old son this week in Beverly Hills. Now, what do you wear when you are going out with your son? Well, a graphic tunic is a great place to start- it's comfortable and trendy. Then you add a big white purse and a pair of shoes from Figue. Selma wore a casual outfit and added a pair of gold sandals with colorful pom-poms to elevate her look.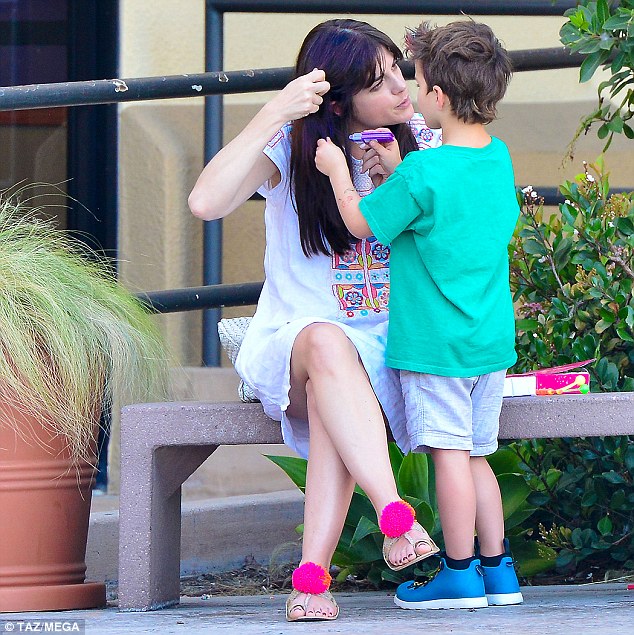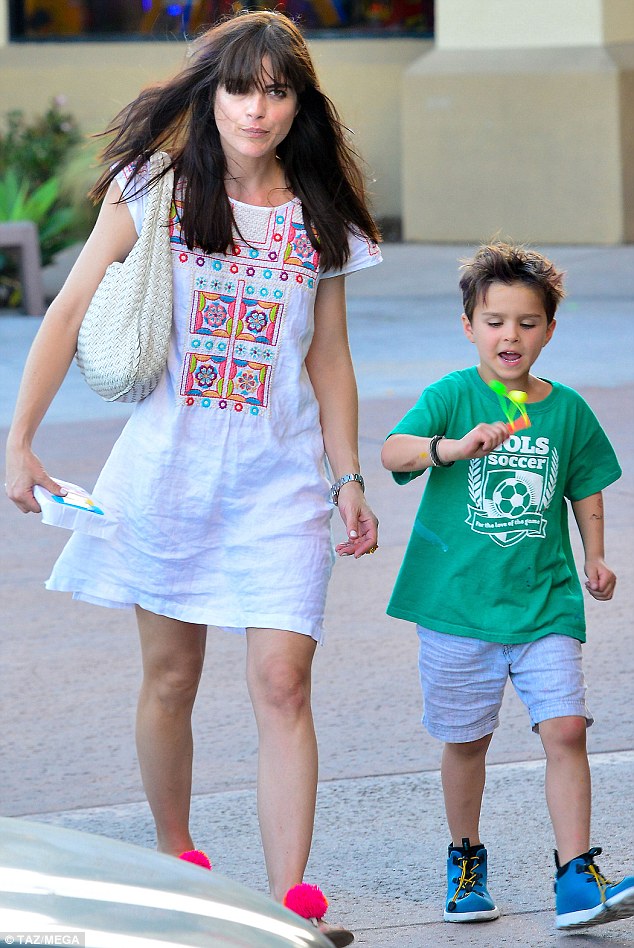 The 44-year-old actress and her baby in a picture from Instagram.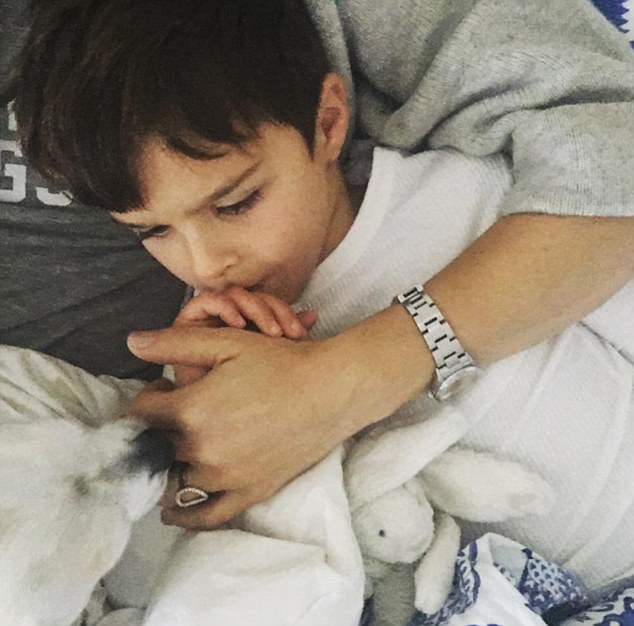 The three look like a happy family don't they?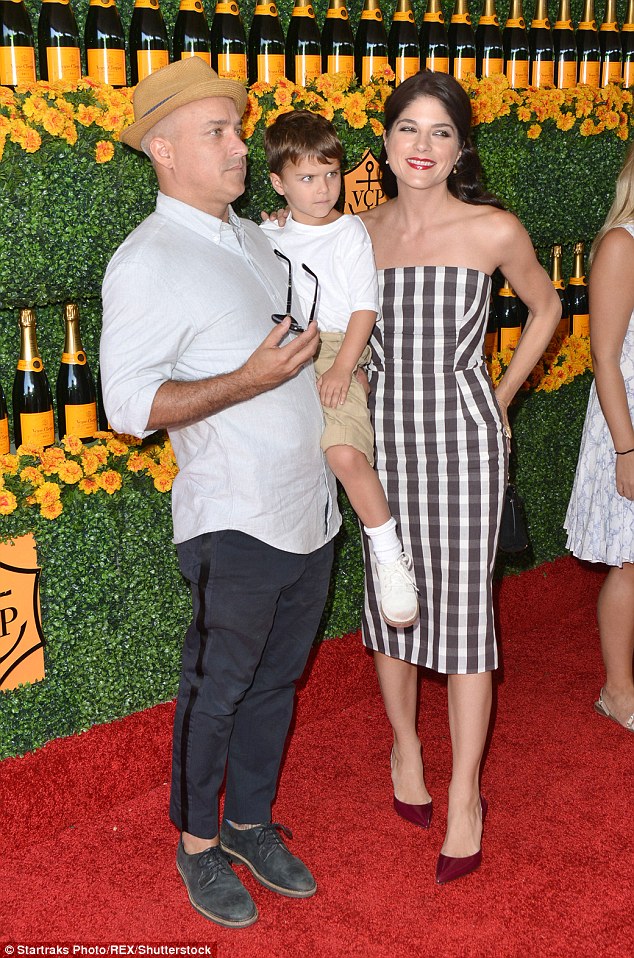 For those hot summer days you know you will need a pair of flat sandals and those are perfect. Pom-poms are in trend and they will add a little bit something to the outfit. The color is perfect and you can rock them with jeans or a tunic.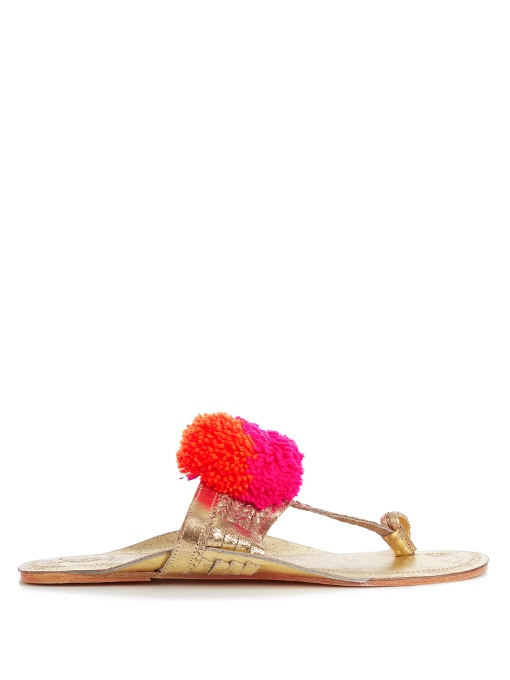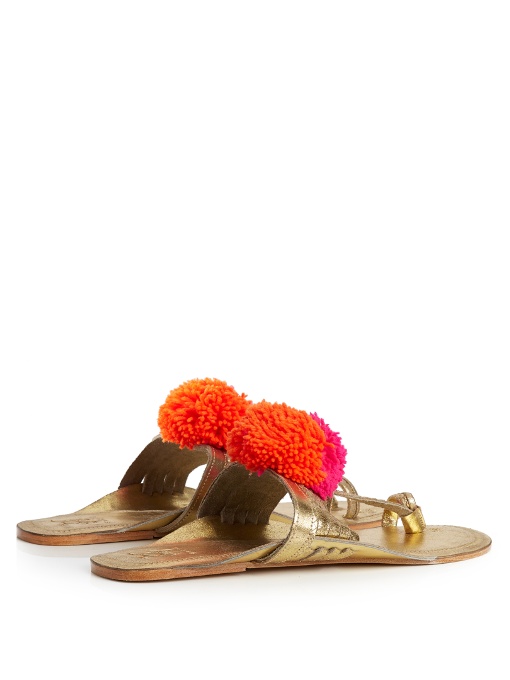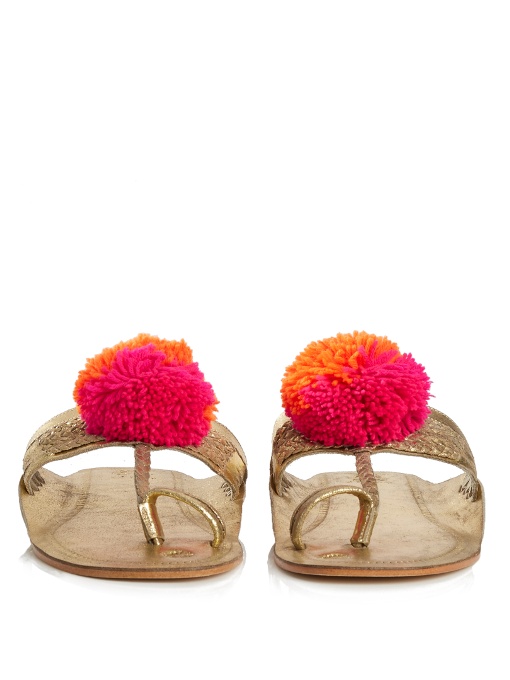 Here are some cheaper options: