Yes. Selena Gomez definitely gained some weight, and this was evident when the darling shared snaps of herself in a series of swimsuits while on vacation a couple of weeks back. Personally, I don't think it's that big of a deal. However, the media and haters are giving her a lot of flak for it. It's her body, her life, and she seems happier these days — something that is actually far more important than the weight issue.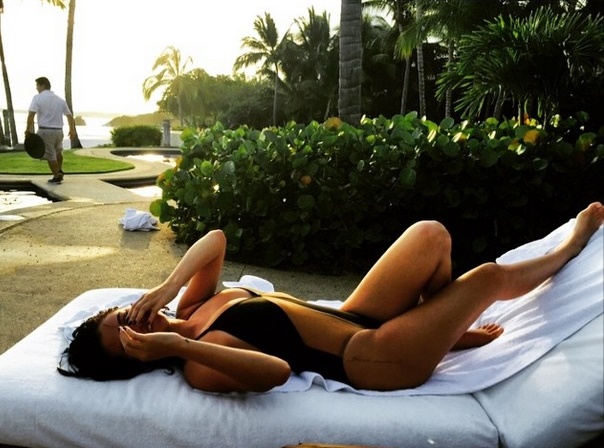 One of the many pics Selena Gomez posted of herself while on vacation
Last week, Selena was seen arriving at LAX to catch a flight. This time, she earned some haters for her plane ride attire. The brunette cutie decided on a black leather jacket trimmed with white fur, a black t-shirt, and a pair of black skinny jeans for her flight. She then complemented the mix with a black Prada bag and some white pointy ankle boots. I found the outfit alright, save for the white fuzzy fur around her jacket. For some reason, the add-ons reminded me of Santa Claus. Check out Selena's outfit below, then give me your two cents: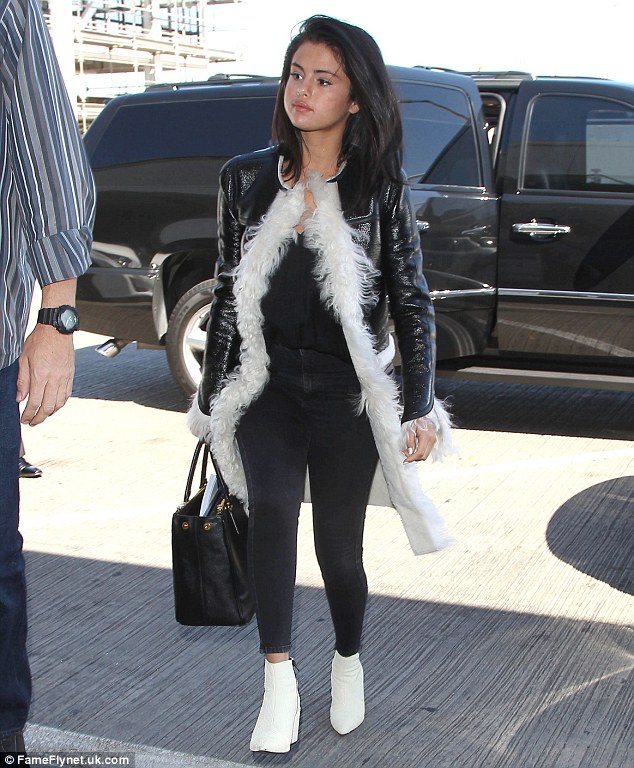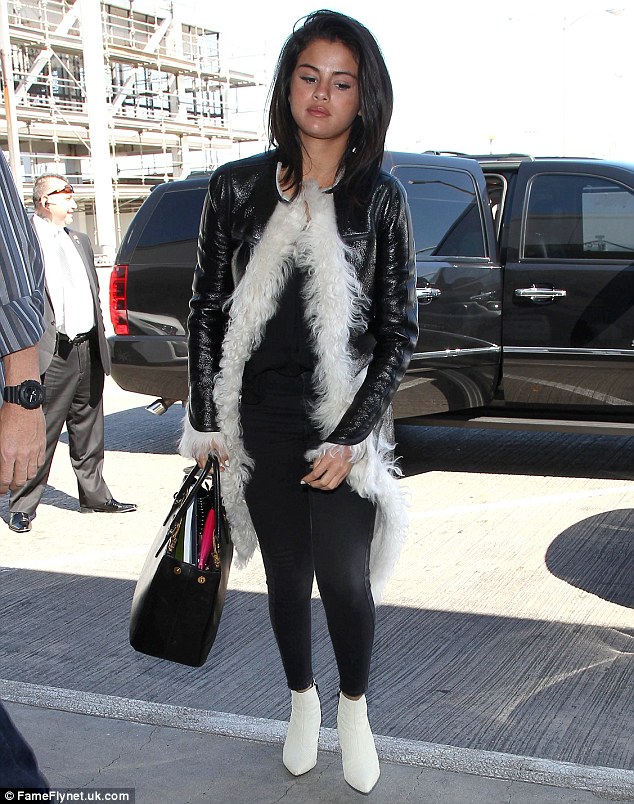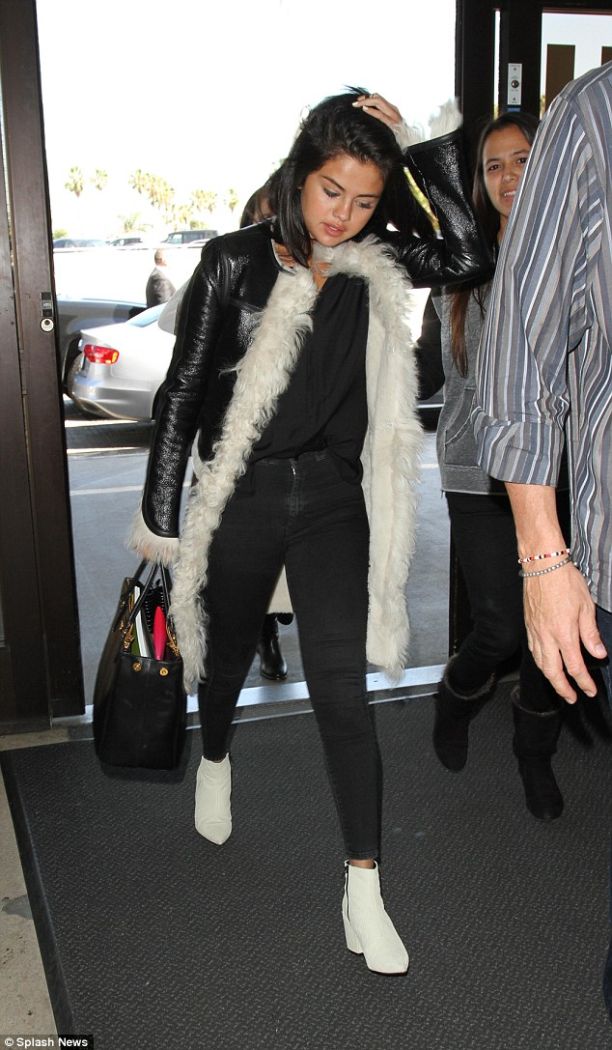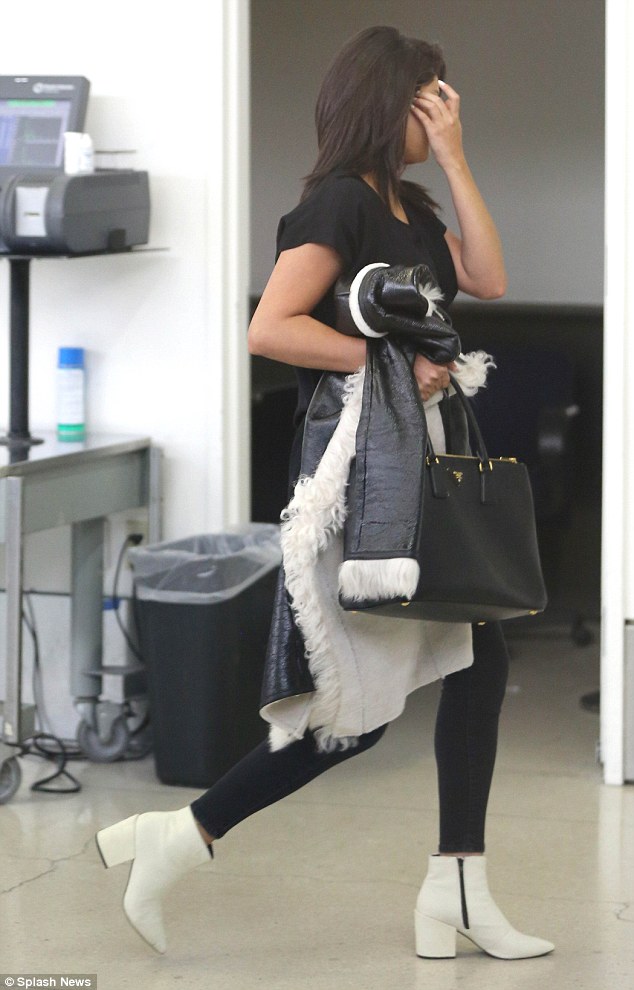 Selena Gomez arrives at LAX in a black-and-white ensemble topped with a fur-trimmed leather jacket, April 28, 2015
Well, what do you think of the combo, hot or not? Did she nail it or fail it? Did the fur on the jacket ruin the whole getup? Perhaps. Most likely. In fact, the moment she removed the topper, she looked immensely better. Would you agree?
I don't have the details on Selena's jacket or jeans, but I do know that her white boots are from Topshop. They're the "Aba", a style detailed with pointed toes and chunky block heels. I couldn't find them in white, but below is the snake-print version for your reference: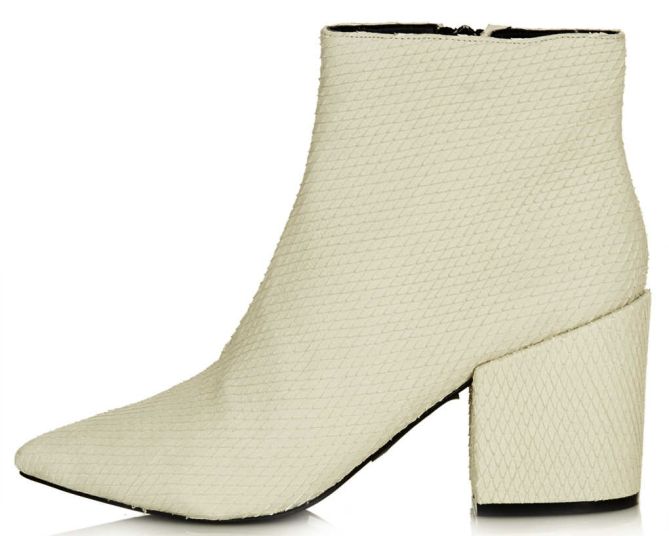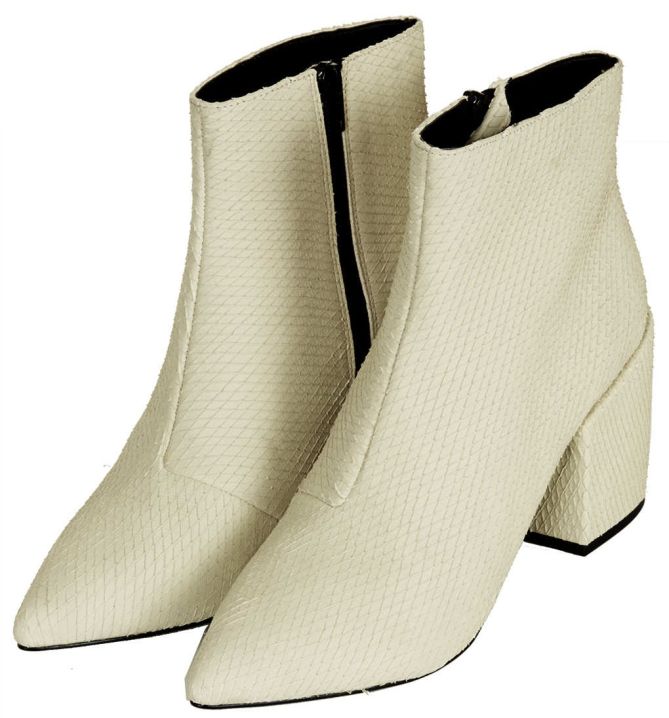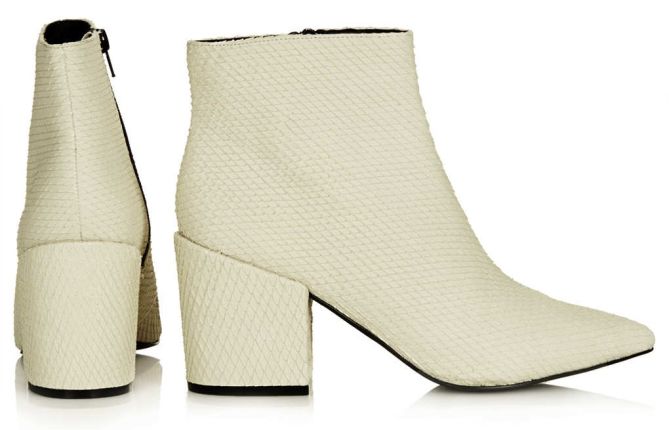 Topshop Aba Boots, sold out
Sorry, the Aba boots are no longer available online, but I'm sure you can find a fitting replacement from a label you can afford. That is, if you're keen on sporting white boots this season. On a side note, I found three options you can consider: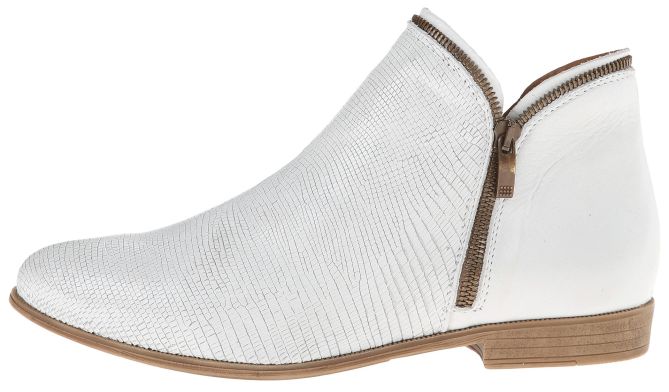 Eric Michael Ireland Boots, $170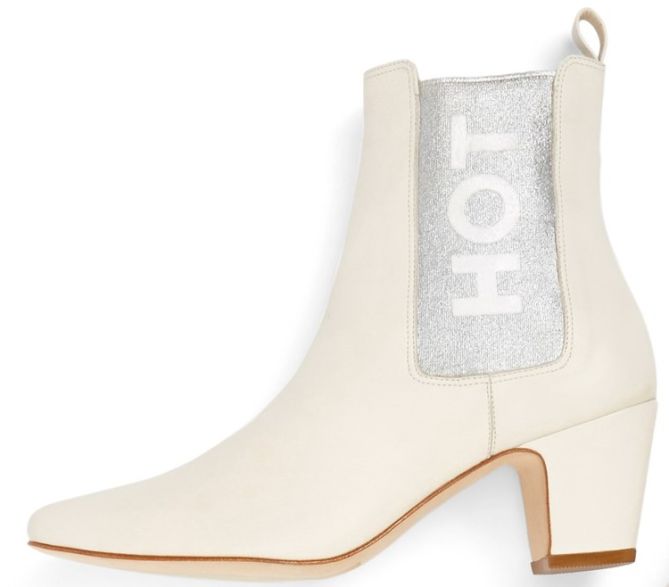 Kate Bosworth x Matisse Hoyt Hot Shot Boots, $455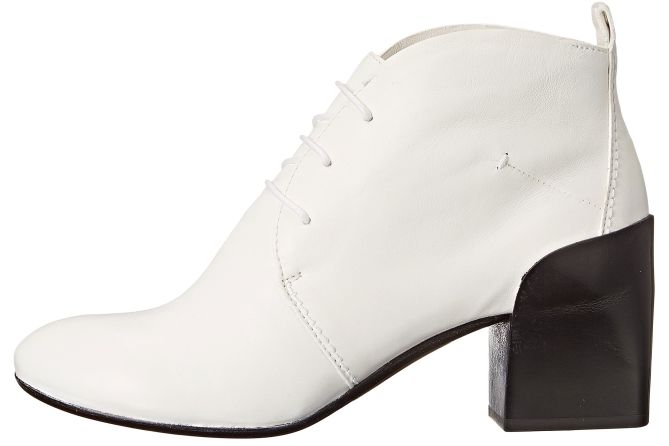 Costume National Lace Up Boots, $860