It's still summer, but Selena Gomez is already making a head start for fall. The "Look Good for You" singer was spotted all covered up from head to toe in black and blue hues for her flight to Los Angeles from London on Tuesday.
For the plane ride, Selena wore a long black coat over a sheer tank top that showcased her brassiere, while black leggings highlighted the midnight blue ankle boots she used to go with the getup. She then capped off the combination with dark sunglasses and a black backpack.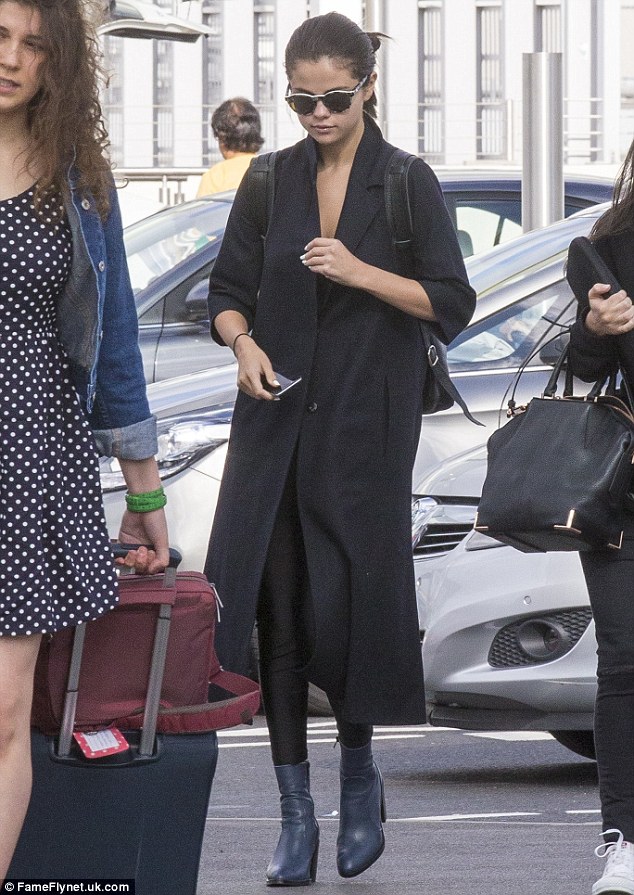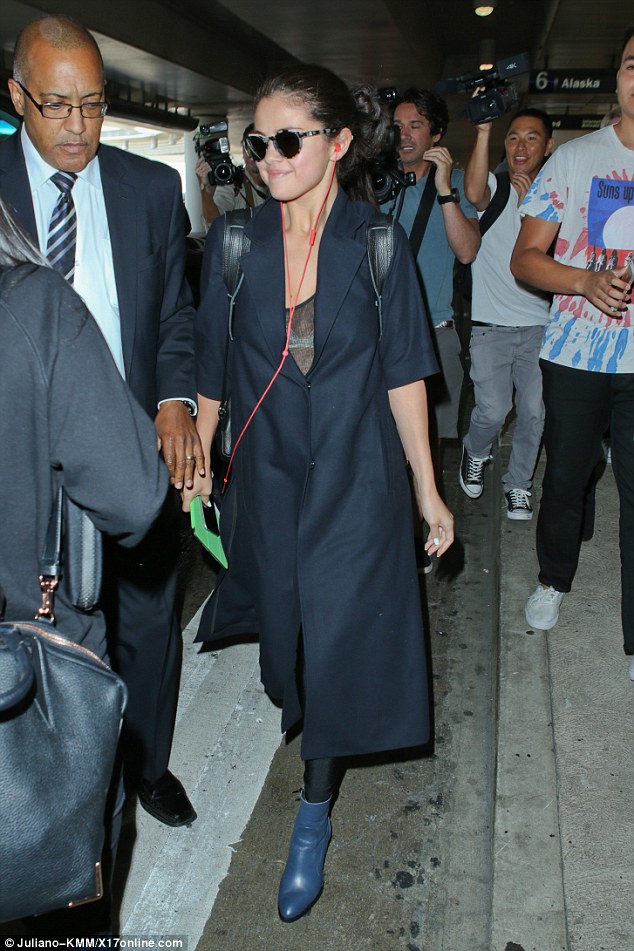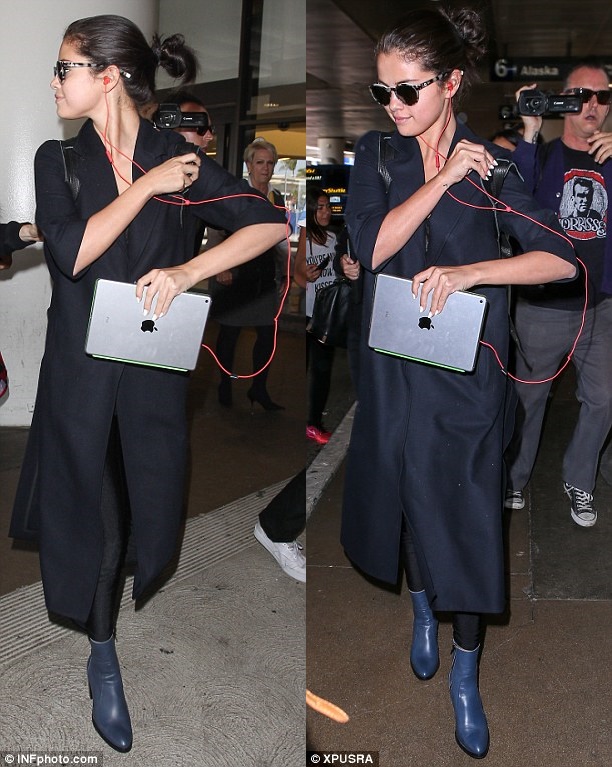 Selena Gomez arrives in Los Angeles after a flight from London, July 28, 2015
Yes, I agree. Some of you will probably say Selena looks like she's channeling Trinity from the Matrix in these photos, but I beg to disagree. I like how she looks cool, mysterious, and sleek, but not too put together.
What about you? Would you wear her outfit?
I don't see any reason why anyone wouldn't wish to give it a go. It's easy to pull off. It doesn't even matter what body type you have.
Plus, you don't have to spend loads of cash to actually replicate the ensemble. The key items in Selena's outfit — that would be the coat and boots — are from Topshop. You can easily find them online. The topper retails at $270 while the boots run at $150: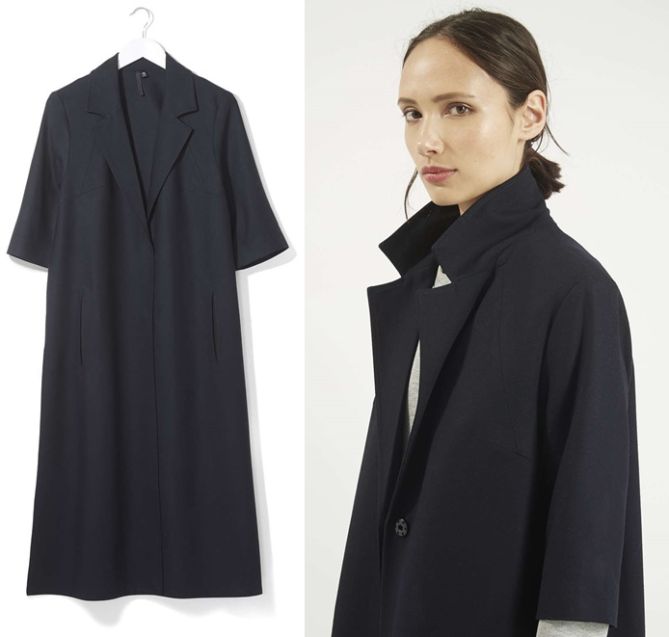 Topshop Tailored Duster Coat, $270
Dubbed as the "Magnificent Sock", these boots from Topshop hug the ankles with their pigskin leather material and sock-like silhouette. They also feature semi-pointed toes and comfortable 3.5-inch-tall heels. Wear with black leggings or skinny jeans and a tank top, then finish up with dark sunnies and a long coat to steal Selena's style.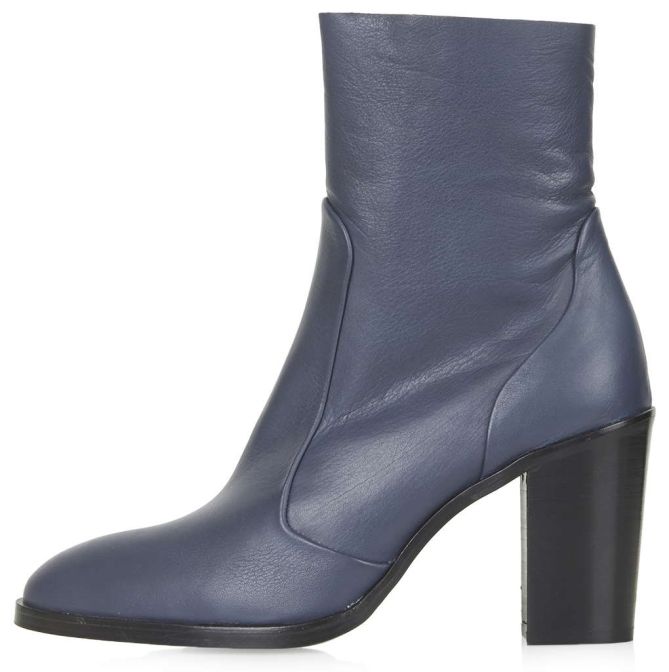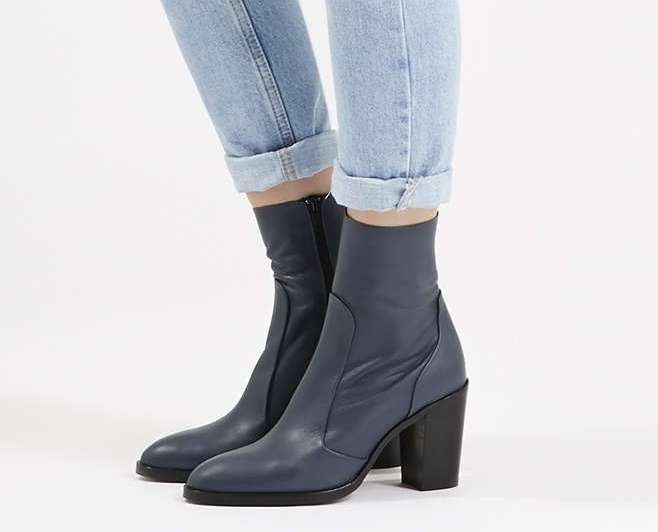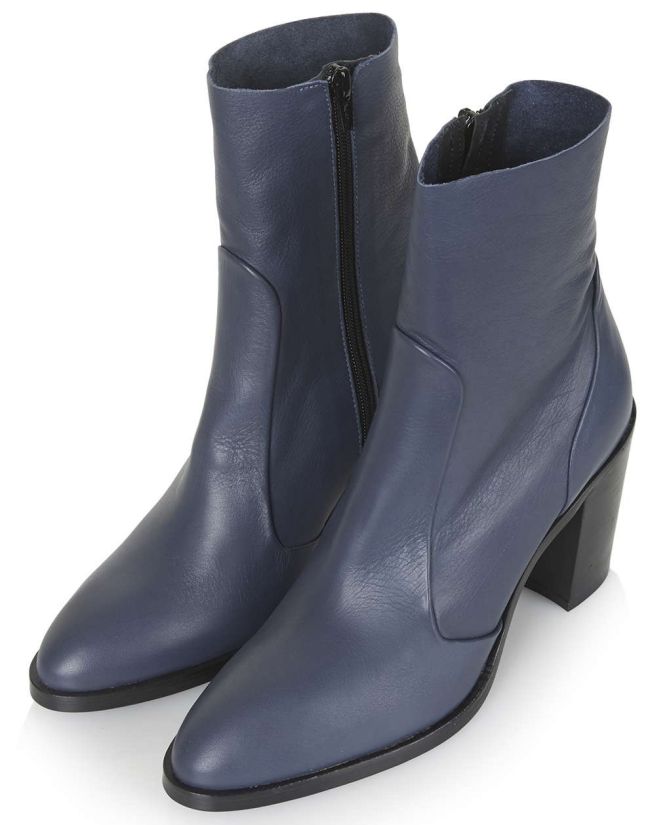 Topshop Magnificent Sock Boots, $150