Can you tell we love, love, love Selena's fashion sense? What's not to love? The last several years, Selena has emerged as one of the most fashionable young artists in Hollywood.
She's got her personal style totally figured out from the rugged jeans and casual tops she wears to travel to the most glamorous gowns she wears to red carpet events.
Even the outfits she wears to run errands are the cutest, as proven by the mini dress and hot heels she wore when she went to pick up Starbucks coffee a few weeks ago: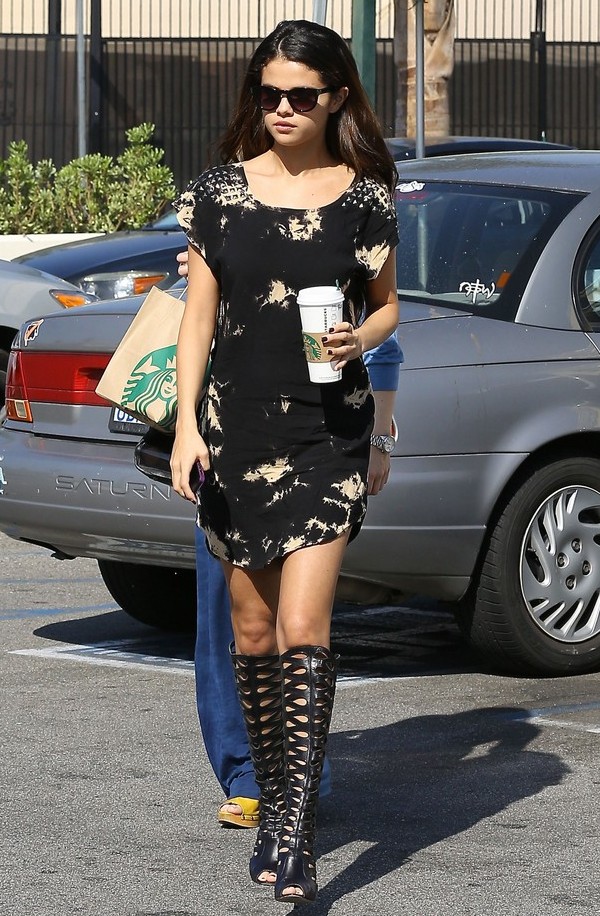 This isn't the first time the young celeb has worn the same shoes out. Sarah's boots are by Brian Atwood. They are perfect to wear with short dresses. They will definitely give your spring look the added oomph.
The boots were released in the market a few years ago. There have been many other cutout boots released in the last couple of years. Check out the pair below that is still available online.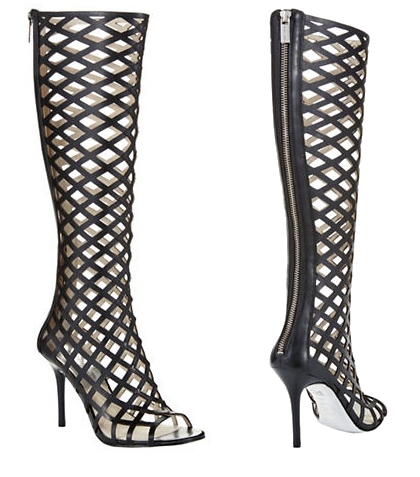 These boots are a lot more "open" than the boots that Selena wore to Starbucks.