Miley Cyrus is busy reuniting with Liam Hemsworth, so is Selena Gomez busy hooking up with her rumored new boyfriend. The starlet was spotted holding hands with the guy not once, but twice, while the two went out on dinner dates back in November, and then just over the weekend.
I'm a little suspicious about this bit of news because the boy, fashion executive Samuel Krost, looks, er, gay. Don't get me wrong, if he and Selena are together, good on them both. But check out these pictures of the two. Is it just me or does Sam look like he's wearing a pair of ladies' ankle boots?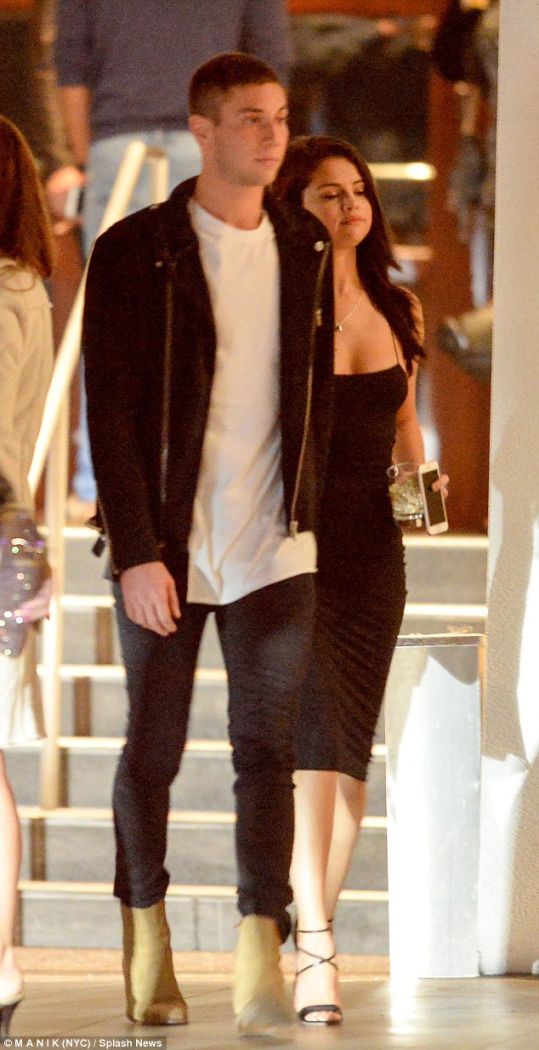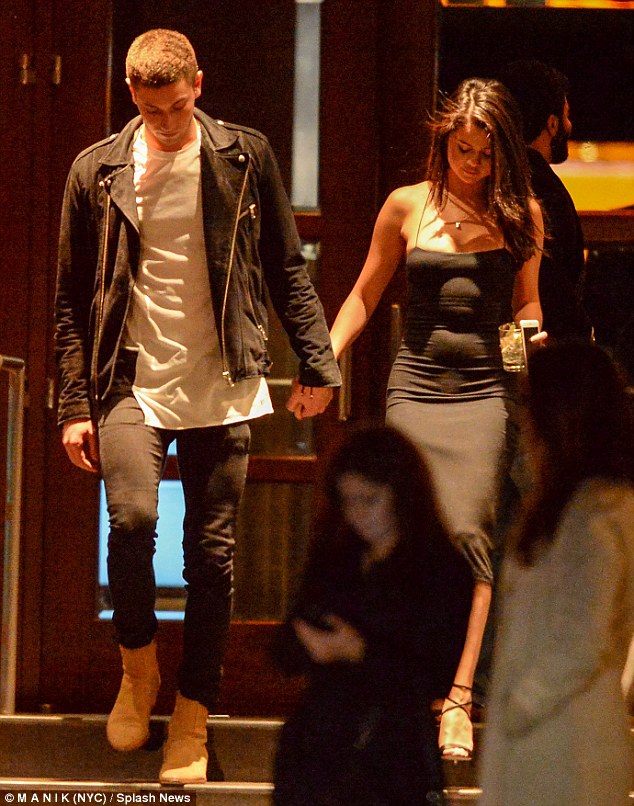 Selena Gomez steps out for a dinner date with Samuel Krost in Beverly Hills on January 17, 2016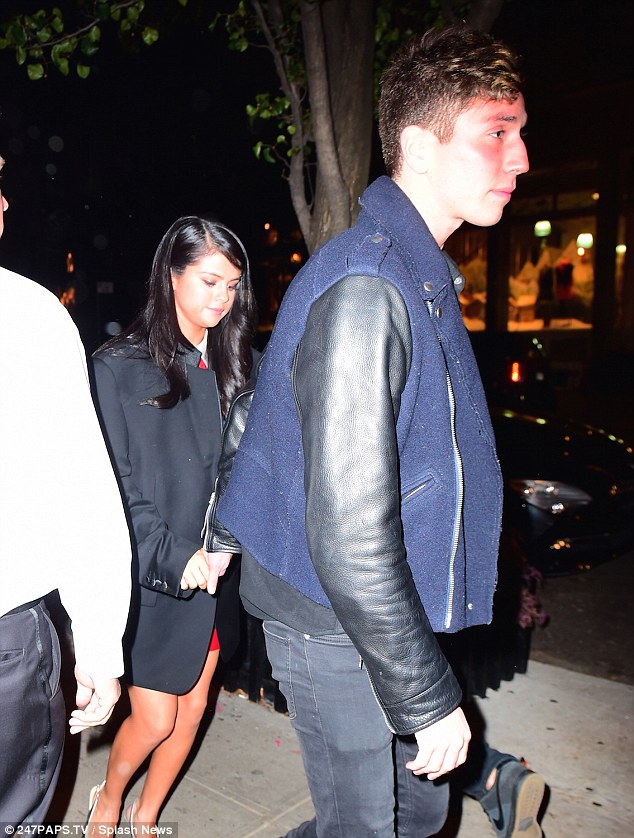 Selena and Samuel hold hands after stepping out on a date back in November 2015
Well, peeps, what do you think? Is he or is he not gay? Is this new romance all for show or no?
It's highly possible the relationship is a ruse. But then again, he works in the fashion business so the shoe choice could simply be a personal style preference, noh?
That said, how about we discuss Selena's date-night outfit instead?
There's no doubt that she looks gorgeous in that little black dress. Teamed with strappy sandals and perfectly blow-dried locks, she basically looks like a knockout. Would you agree?
Selena's black dress is by T by Alexander Wang. You can score the piece over at Shopbop. It retails at $145. You can also grab it in heather gray.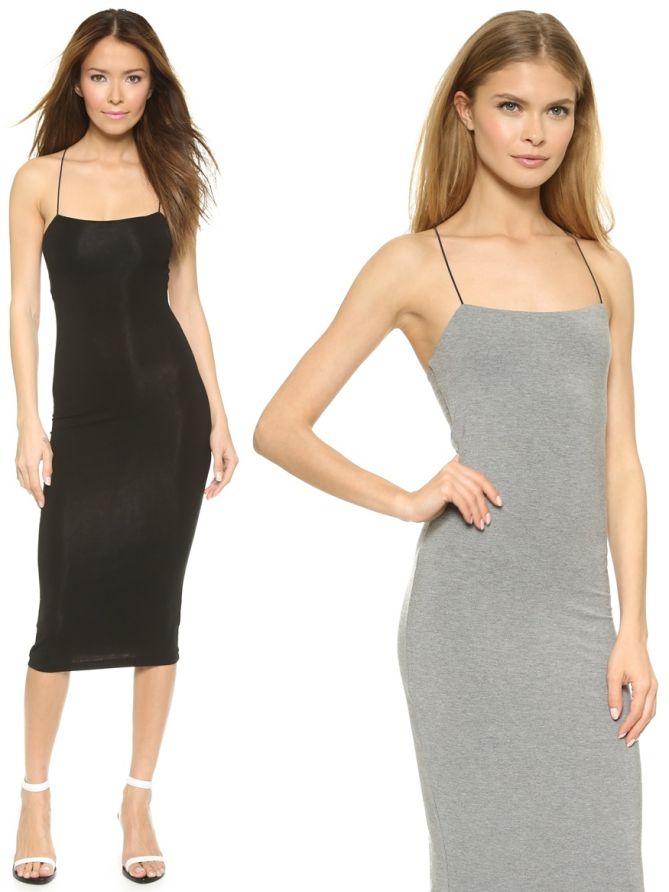 T by Alexander Wang Strappy Tank Dress, $145
Selena's strappy sandals are the "Tamy" from Brian Atwood. They're not available in black online, but here's the pink pair for your to peruse. The silhouette is sexy and timeless. If you're not too picky, these poppy pink sandals are actually on sale at $290 over at The Outnet. Pair with the black dress and you're all set for a night about town.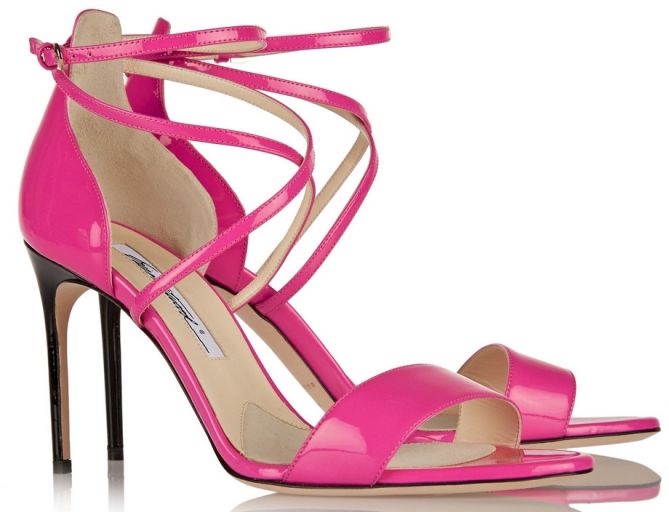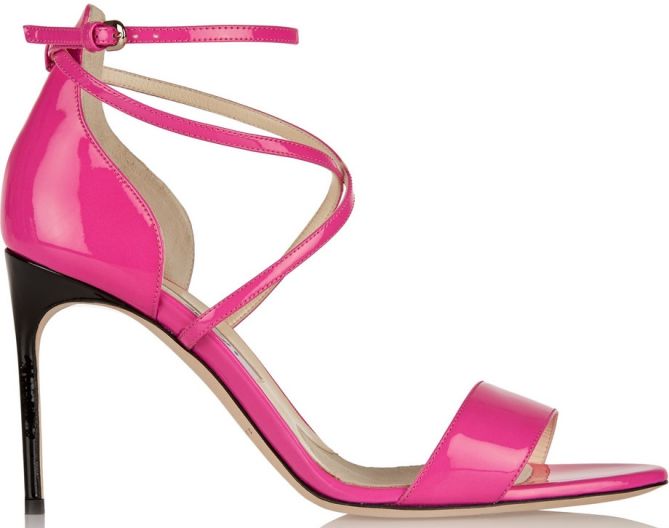 Brian Atwood Tamy Sandals, $290 (was $725)