A smiling Selena Gomez looked the picture of health as she stepped out in New York on Thursday after revealing she underwent a secret kidney transplant. The 25-year-old was spotted on the set of her next project, an untitled Woody Allen film, alongside co-star Timothee Chalamet. But just hours before she revealed she spent the summer recovering from a kidney transplant that she had as part of her battle with Lupus, she was also hospitalised in May after suffering kidney failure whilst waiting on the transplant list.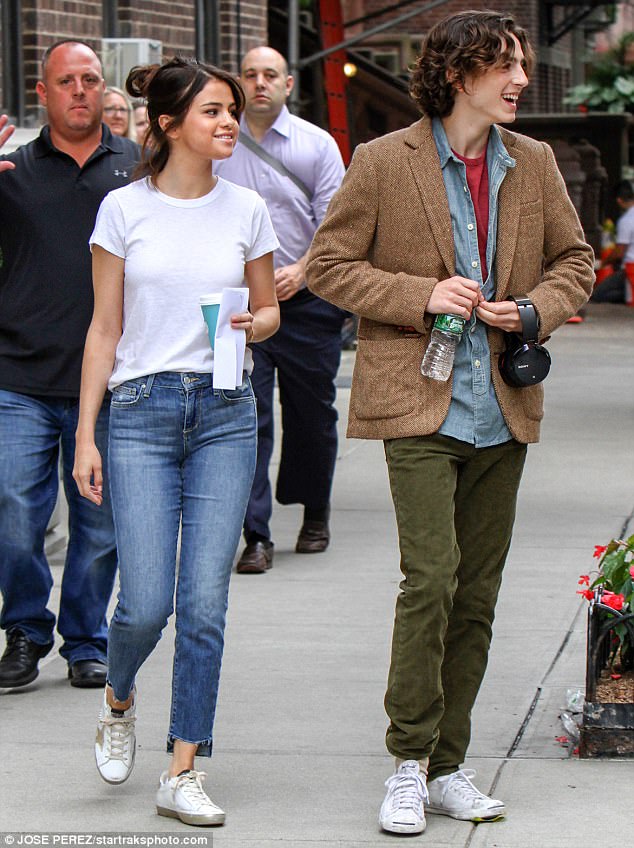 The former Disney star exposed the secret in a touching Instagram post, in which she also disclosed that the donor had been her friend Francia Raisa – who later revealed she was 'grateful' to have been given the chance to help her friend.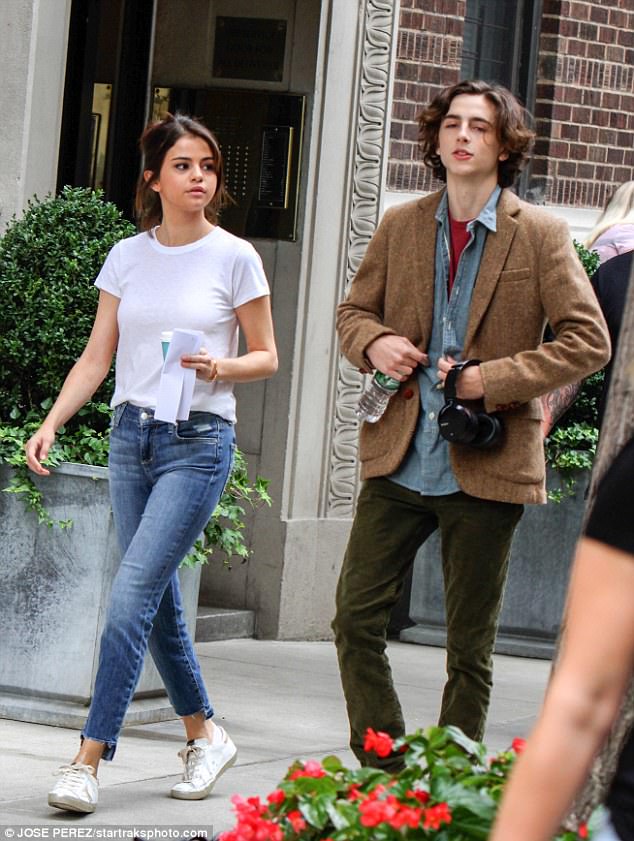 Selena was also said to have been hospitalised in May after suffering kidney failure whilst in Chicago to see her boyfriend The Weeknd perform – who reportedly stayed by her side throughout the ordeal.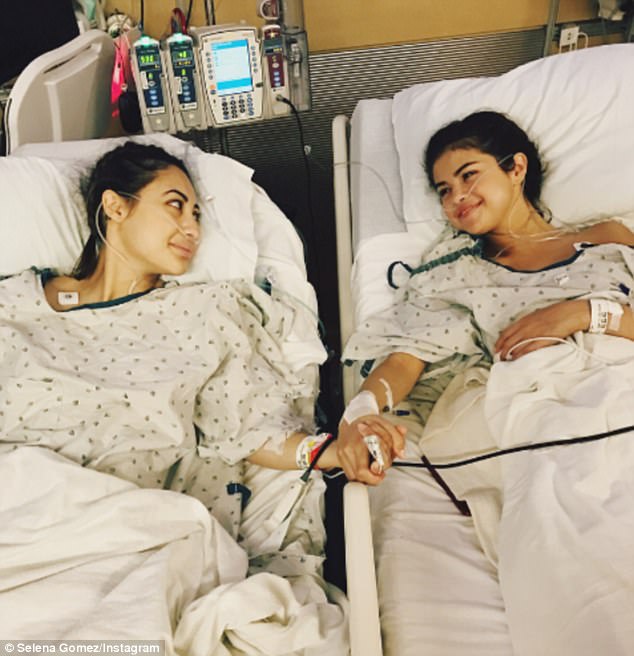 'She gave me the ultimate gift and sacrifice,' Selena wrote. 'I am incredibly blessed. I love you so much.' Alongside the message she shared a picture of herself and Ms Raisa laying side-by-side in hospital while clutching hands.
She also posted two other photos, including one of her surgical scar. In an emotional statement, the former Disney star wrote: 'I'm very aware some of my fans had noticed I was laying low for part of the summer and questioning why I wasn't promoting my new music, which I was extremely proud of. 'So I found out I needed to get a kidney transplant due to my Lupus and was recovering. 'It was what I needed to do for my overall health. I honestly look forward to sharing with you, soon my journey through these past several months as I have always wanted to do with you.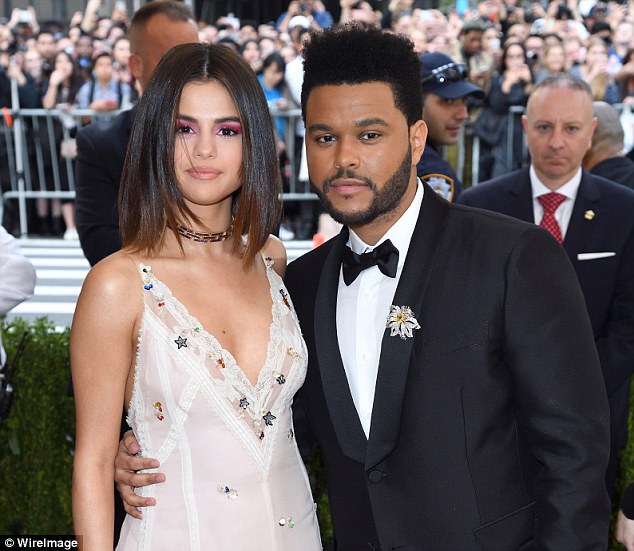 'Until then I want to publicly thank my family and incredible team of doctors for everything they have done for me prior to and post-surgery.  'And finally, there aren't words to describe how I can possibly thank my beautiful friend Francia Raisa. 'She gave me the ultimate gift and sacrifice by donating her kidney to me. I am incredibly blessed. I love you so much sis.  Lupus continues to be very misunderstood but progress is being made.'  Francia Raisa is a 29-year-old model and actress from Los Angeles, who is the daughter of radio personality Renan Coello.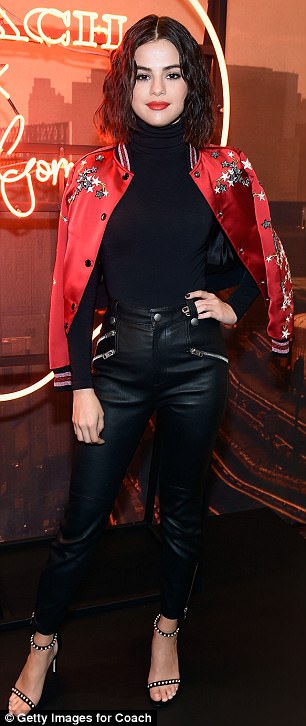 She has been friends with Selena since 2008, and has paid tribute to their bond in past Instagram posts. The model also announced she was 'grateful' at having the chance to help her friend as she shared a sweet post about the operation.  She wrote: 'I am beyond grateful that God would trust me with something that not only saved a life, but changed mine in the process. 'This was part of our story, and we will share it soon, but what is important now is that this is not the only story.  'For more information regarding Lupus, please go to the Lupus Research Alliance website: www.lupusresearch.org — Love you sis, so glad we're on this journey together. xx'.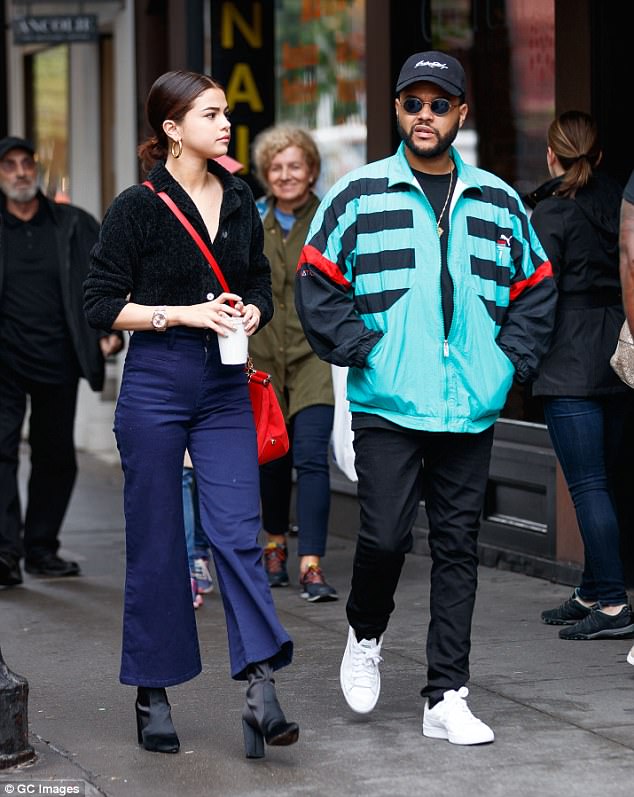 Gomez has been seen in Manhattan for the last few weeks. On Monday she was spotted in a beige trench coat as she filmed a Woody Allen movie.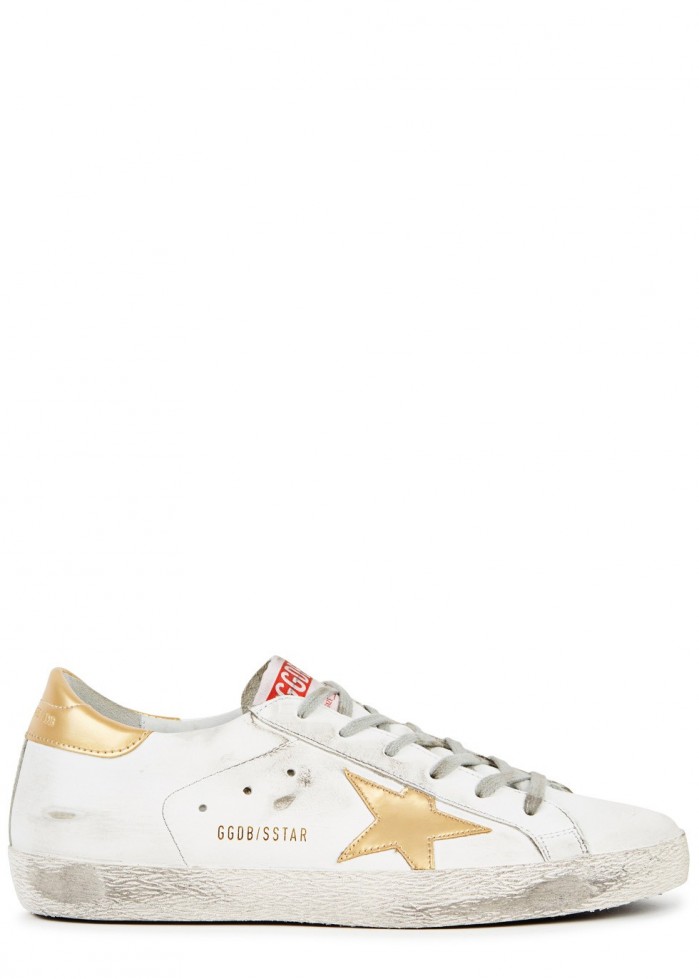 You might recognise that these trainers are by Golden Goose Deluxe Brand, boasting an iconic gold star applique and heel panel for a touch of glam. If you're after some comfortable kicks for everyday wear, then these are for you!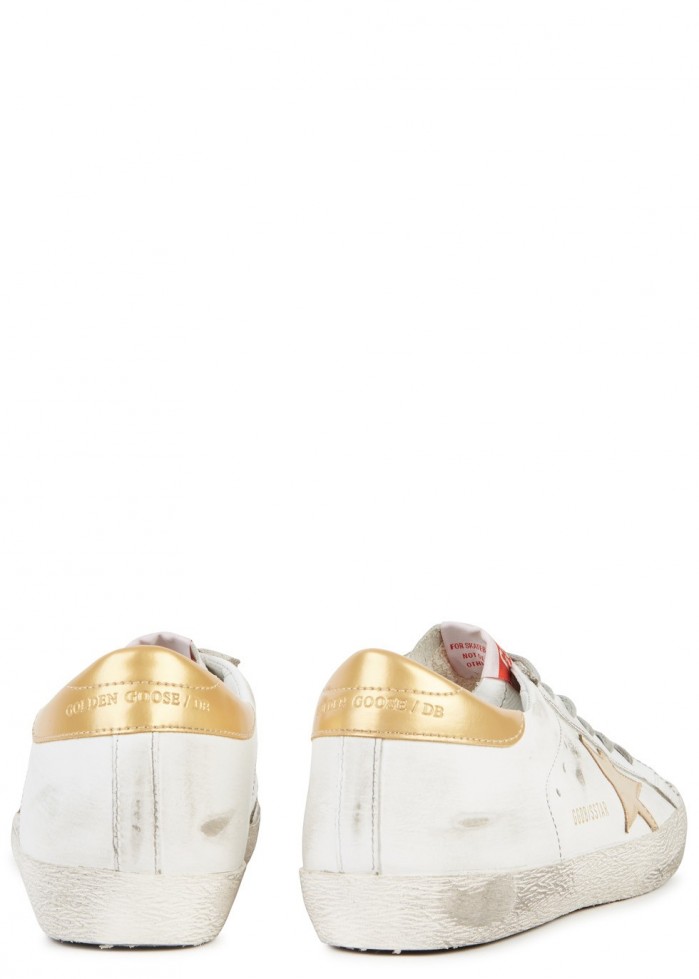 Click (Buy) to snap up a pair from Harvey Nichols. The Gold star appliqué and designer-stamped heel panel, designer tag at tongue, perforated sides, distressed finish, off white rubber sole, round toe with Lace-up front.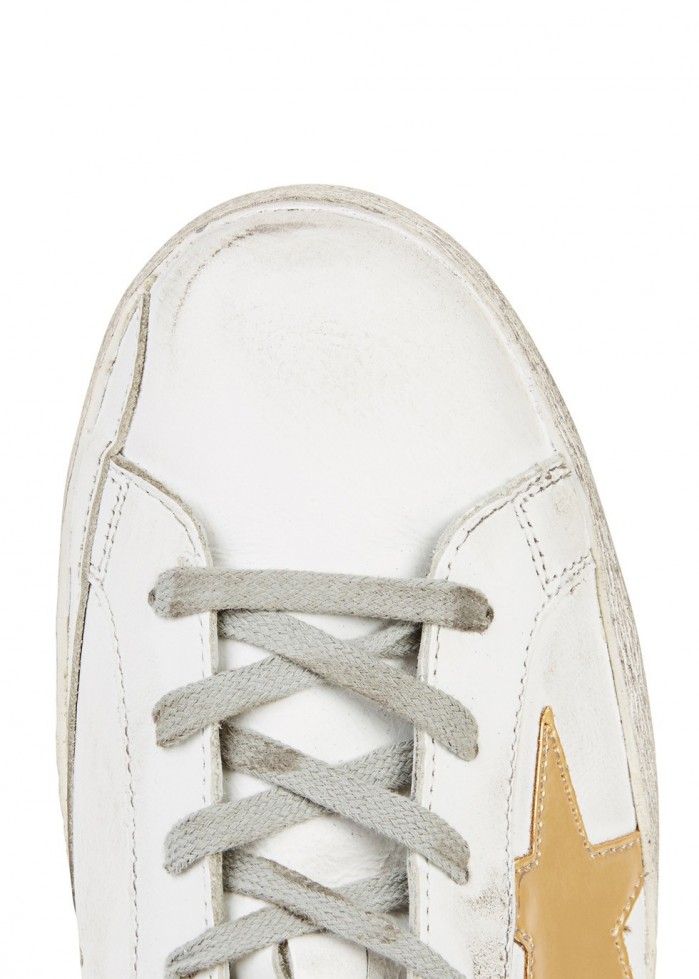 We've continued the star print theme in the carousel below. Copy Selena's style by teaming yours with high-waisted jeans and a tee, or be fashion-forward with a ditsy print midi dress.