Up until this very moment, I am still trying to figure out what kind of power Justin Bieber has over Selena Gomez. It seems the former Disney darling cannot stay away from him, for good. She's addicted, and keeps going back to the boy time and time again, despite his many shortcomings.
Selena reportedly broke up with Justin again. This time, the wedge that came between the two was an up-and-coming high-profile model named Kendall (yep, Kendall Jenner). Justin and Kendall reportedly went out on a date while in Paris for Fashion Week. Note that Selena was also in Paris during this period, but left as soon as she found out that Bieber flat-out lied to her when he said he was dining with his security team, but was actually with the leggy brunette.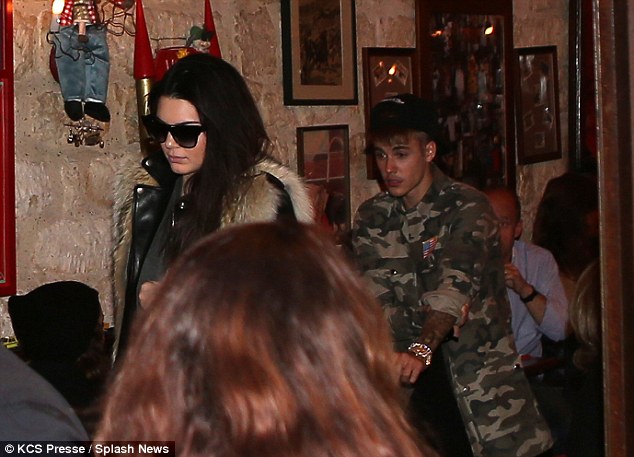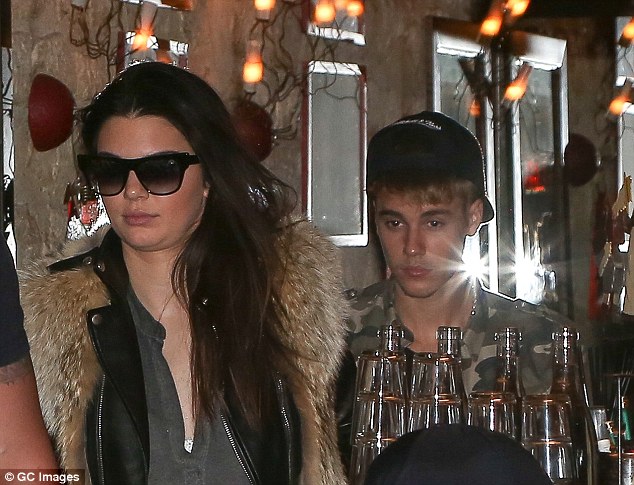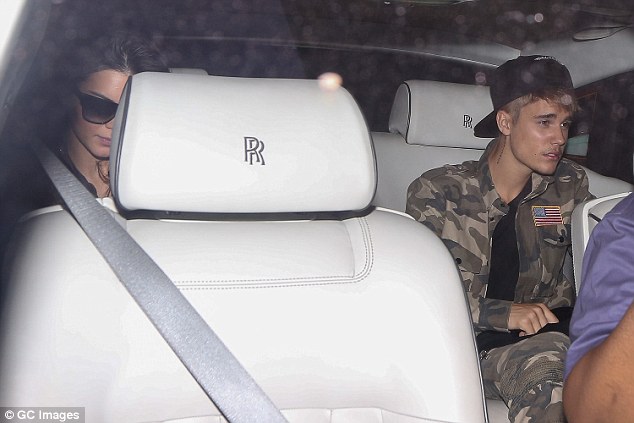 Justin Bieber and Kendall Jenner get together in Paris during Fashion Week
Fast forward to this week, and you could say Selena is trying to show Justin just what he's missing now by slipping into a skimpy and low-cut red dress for the premiere of Rudderless. The Wizards of Waverly Place star chose a piece from Christian Dior's fall 2014 collection and finished the frock with simple but very bling-y jewelry and see-through cap-toe pointy pumps.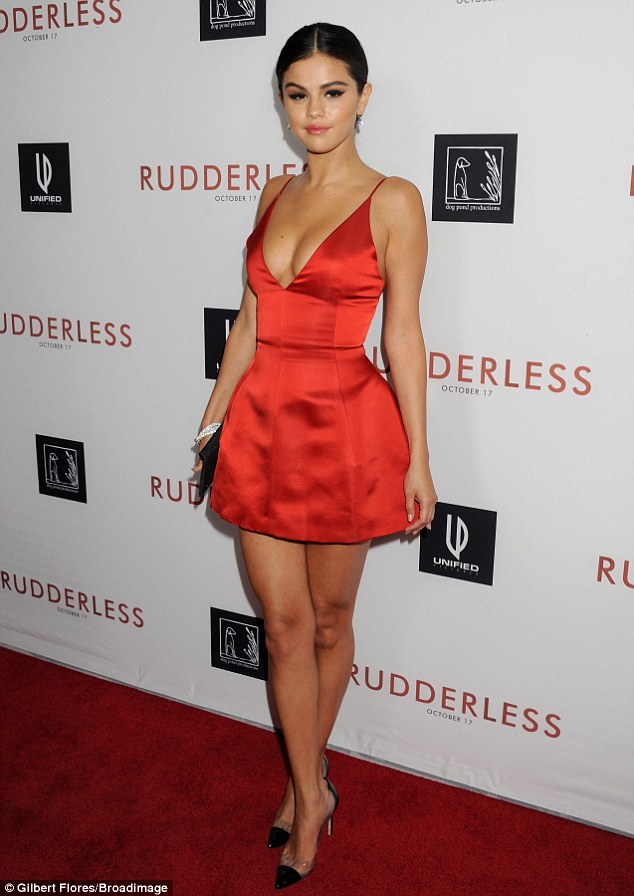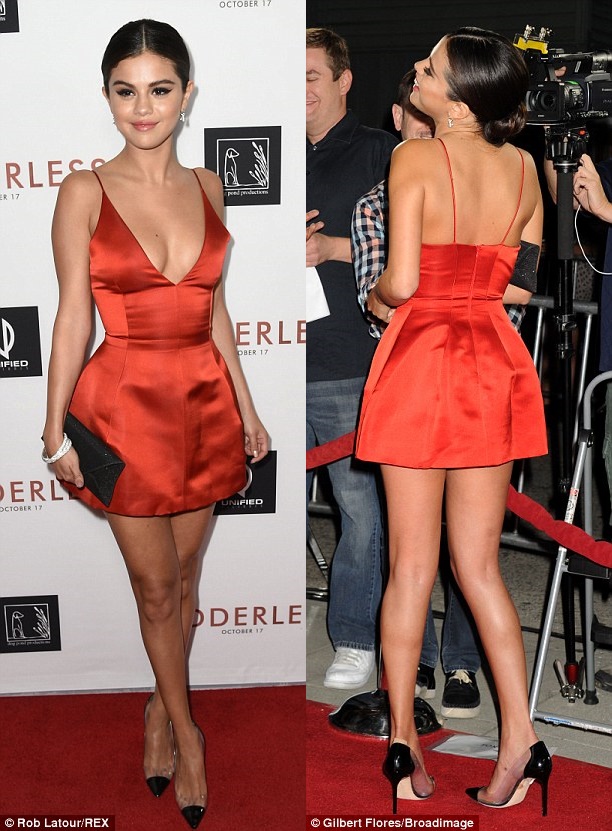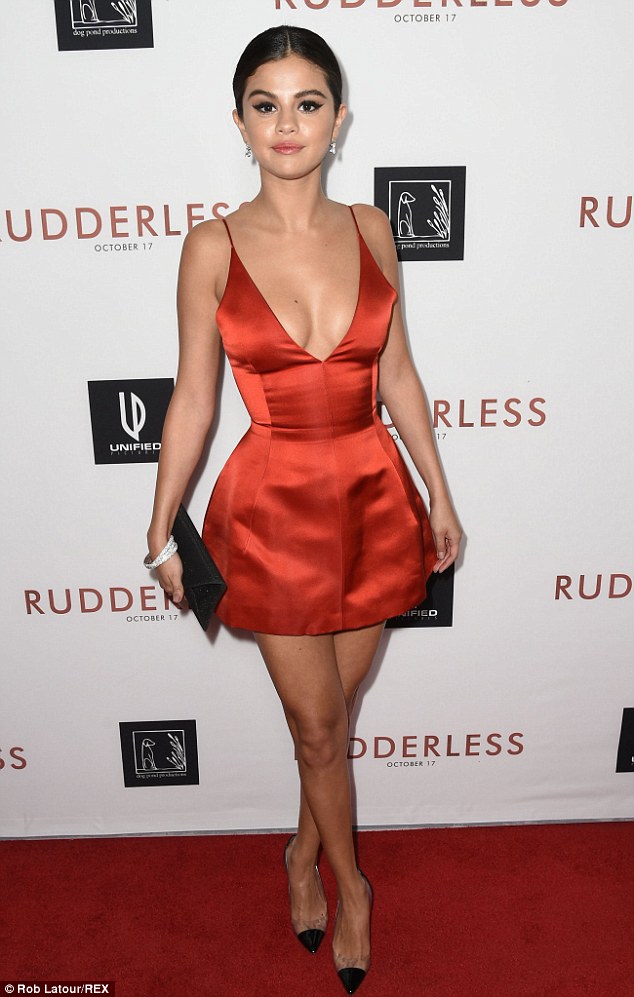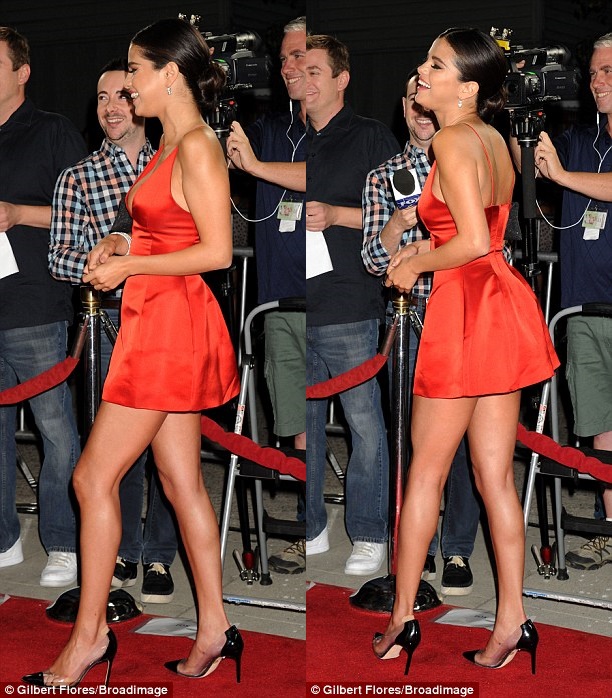 Selena Gomez looks stunning in a skimpy red dress as she attends the premiere of Rudderless in Los Angeles on October 7, 2014
Wow. She looks amazing, yes? Although I do feel like she was crying a river before she attended the event, because her eye bags look unusually swollen.
With that said, it's been quite a while since Selena put on something sexy, age appropriate, and completely flattering to her figure. And she has a great figure that's slender and easy to dress. Plus, she's got great legs. In a nutshell, she really is a beautiful girl. It's just so sad to see her waste her life on Justin.
The low-cut neckline of her dress is daring, but it suits her round face and not-so-ample bosom. The hemline also accentuated her best assets — those legs that seem like they could go on forever. Her extras are nothing fancy, but they kept the look interesting, especially the clear-paneled pointy cap-toe pumps.
Selena's pointy stilettos are the Manolo Blahnik Translucent "Pacha", a style that features PVC and leather uppers, pointed toes, and 4-inch-tall heels. These pumps are available at Saks Fifth Avenue if you want a pair: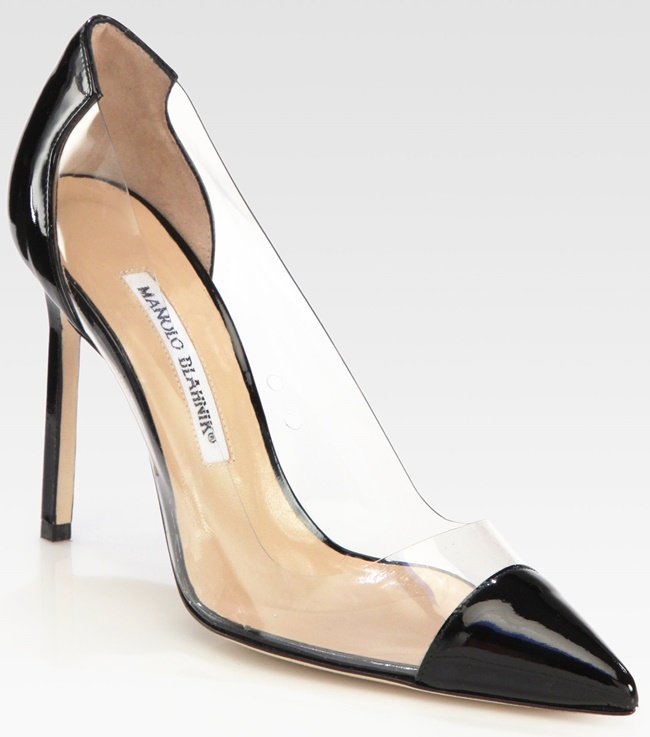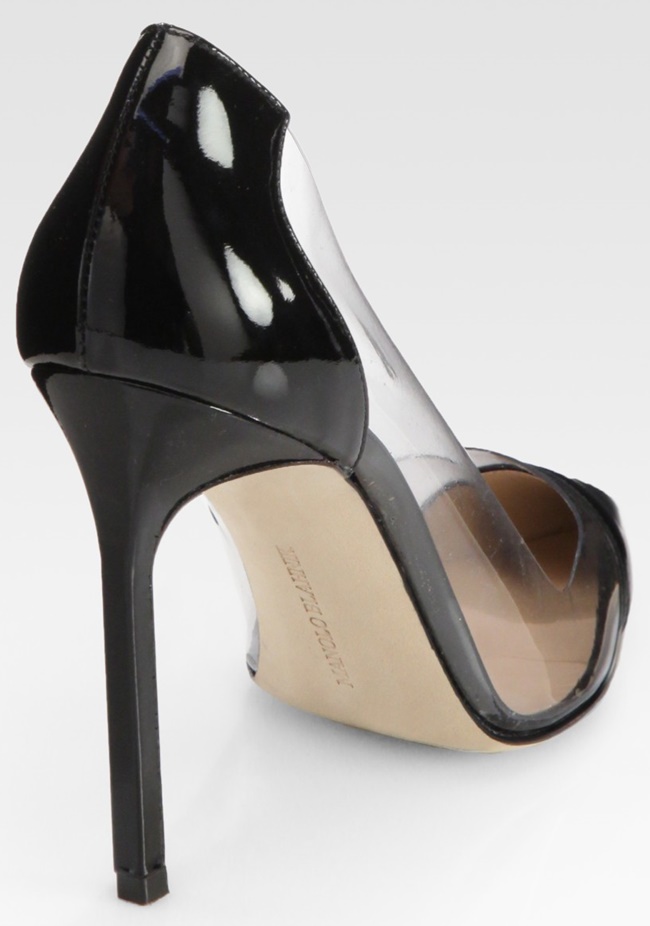 Manolo Blahnik Translucent Pacha Pumps, $665
If you want to steal Selena's latest red carpet style for a LOT less, grab the Jessica Simpson "Calkins" pumps in black and pair them with a red mini dress. I assure you, even without any jewelry, the combination will put you in the spotlight: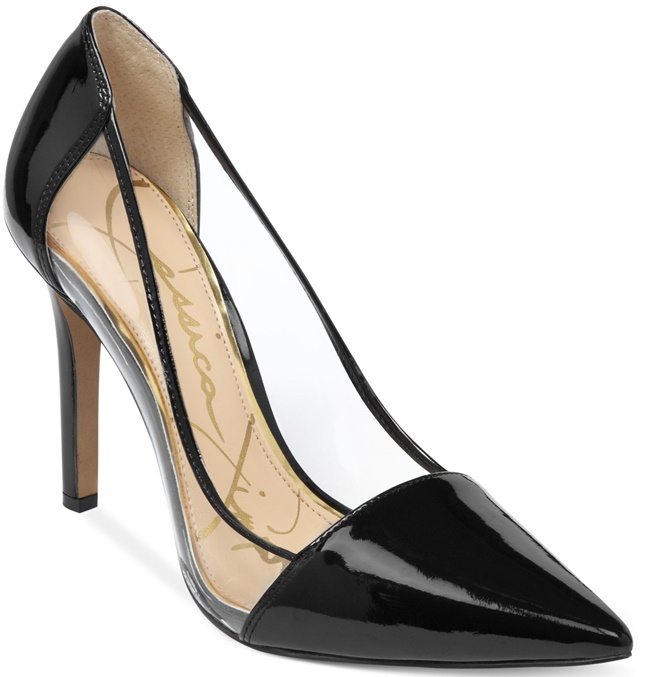 Jessica Simpson Calkins Pumps in Black, $89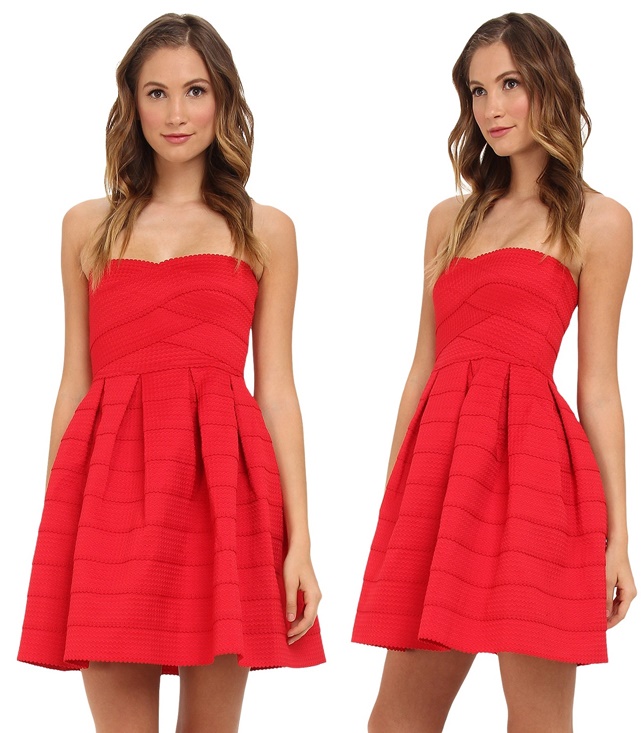 Gabriella Rocha Lorene Dress, $69