Selena Gomez just posed topless for V Magazine. Oh don't worry. It's tastefully done, and she doesn't look like she's topless at all.
If anything, it's that she looks very young in the pictures. The peepz over at V also made the mistake of making her appear as if she's 12. Given her very youthful-looking face, let's just say Selena painted quite a picture — one that is already getting a lot of comments.
I'm sure you'll form your own opinion as well, so feel free to check out the photos below: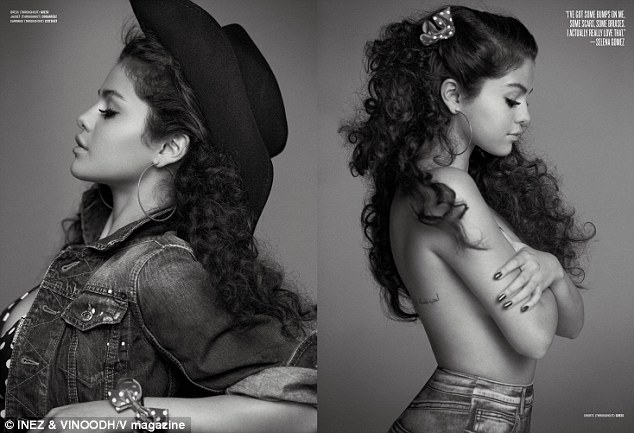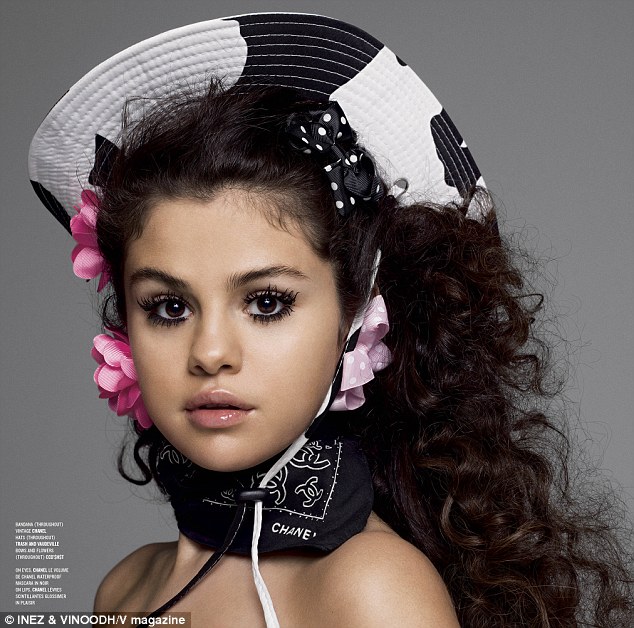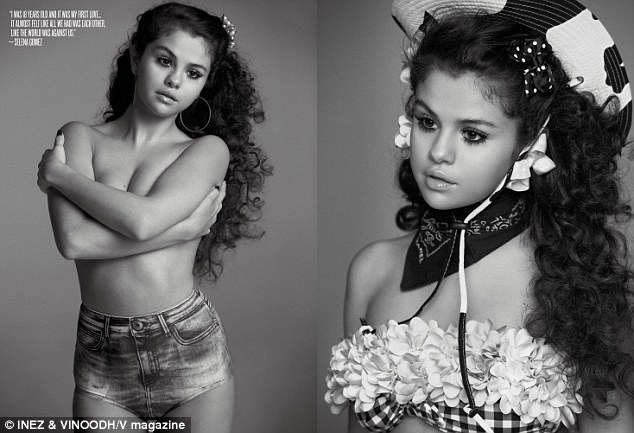 Selena Gomez looks like a Lolita as she poses topless for V Magazine
Well, what's the verdict? What do you think of the photos?
No doubt, she looks sexy in them. But I guess it's a little disturbing because it feels like you're looking at a little girl.
Last week, Selena was seen arriving at Atlanta, Georgia, to shoot scenes for her new film, The Revised Fundamentals of Caregiving. For the plane ride, the young actress donned a black attire and capped off the ensemble with a leather jacket and a pair of studded combat boots. The look was casual but also edgy.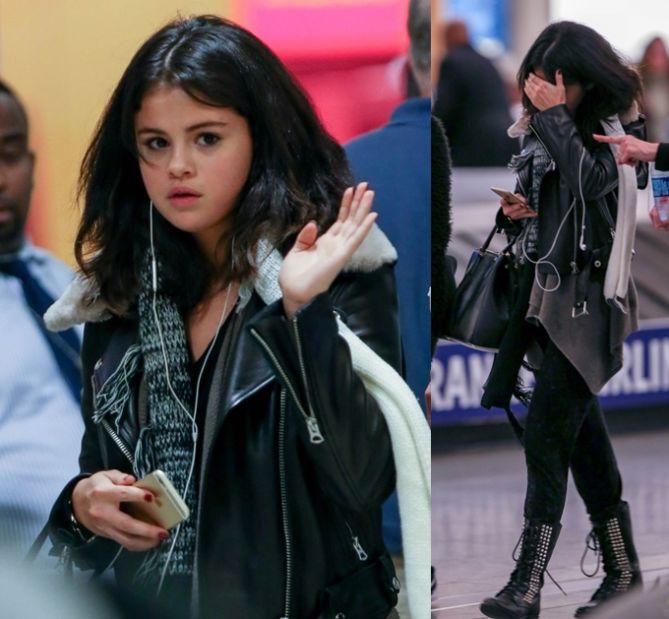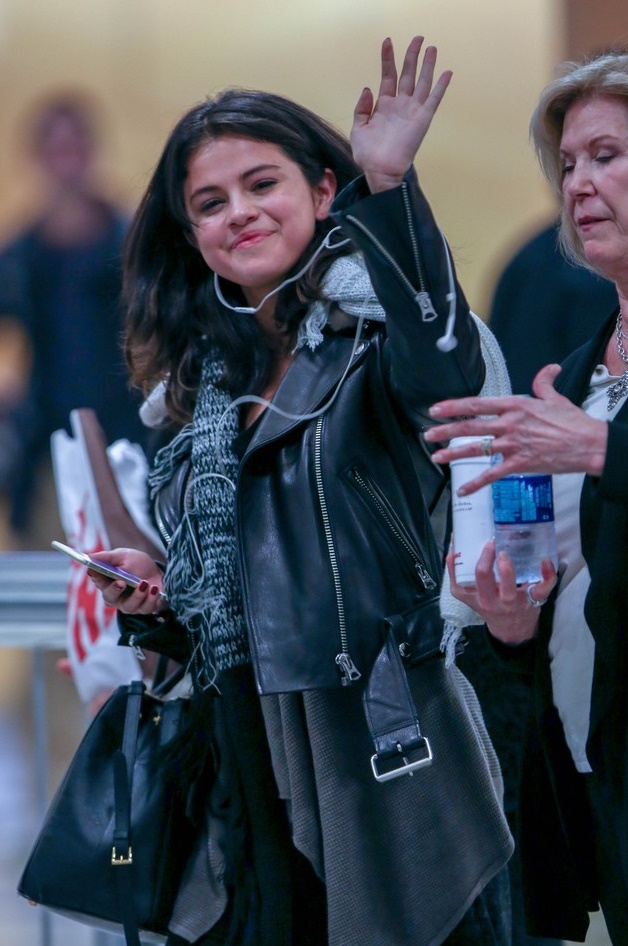 Selena Gomez arrives at Atlanta, Georgia, to shoot scenes for her new movie, February 9, 2015
Do you dig Selena's plane-ride style?
The leather jacket is from Acne Studios while her studded combat boots are from Steve Madden. They're called the "Tropador", a pair that features lace-up closures through the center, rounded toes, studs along the sides, and shafts that are 10.5 inches tall. The Tropador is no longer available online, but below are some pictures you can check out for reference: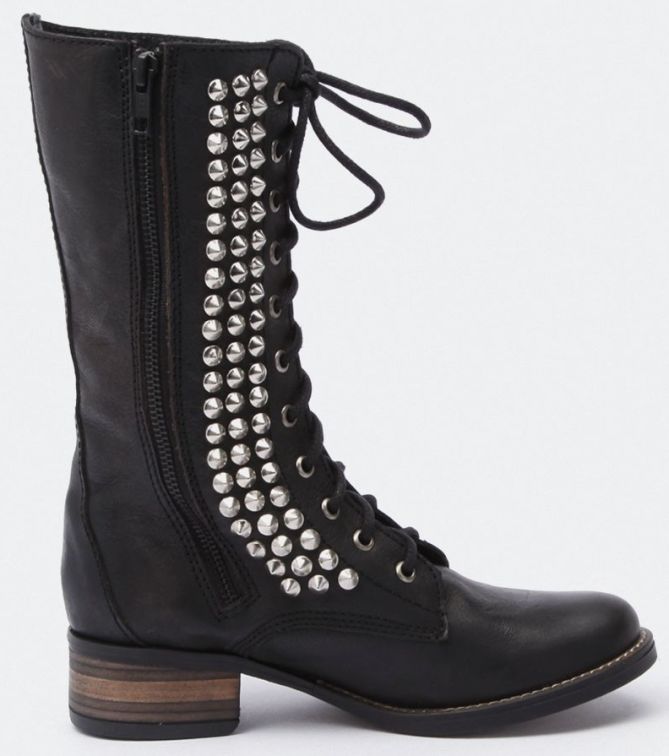 Steve Madden Tropador Combat Boots in Black, sold out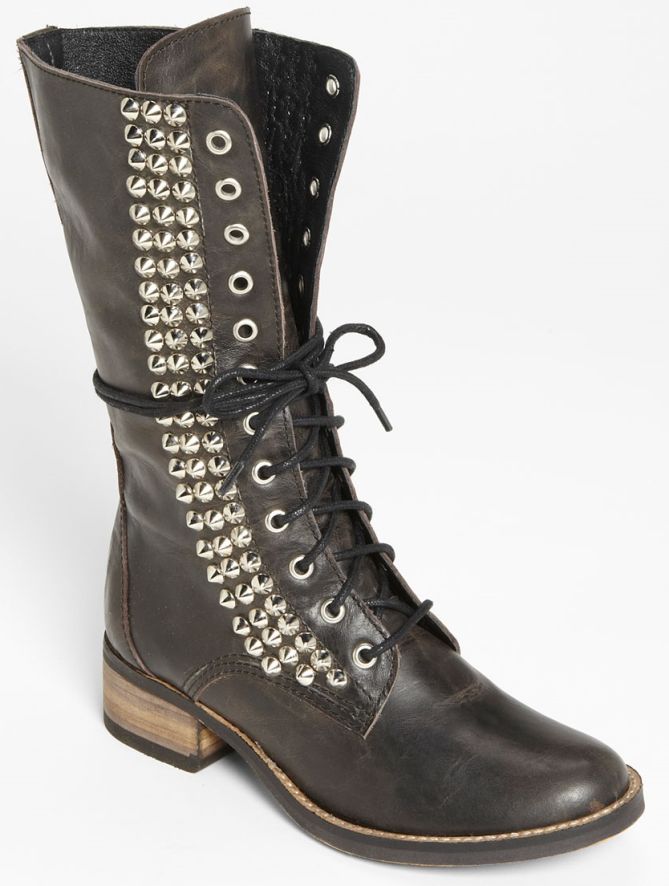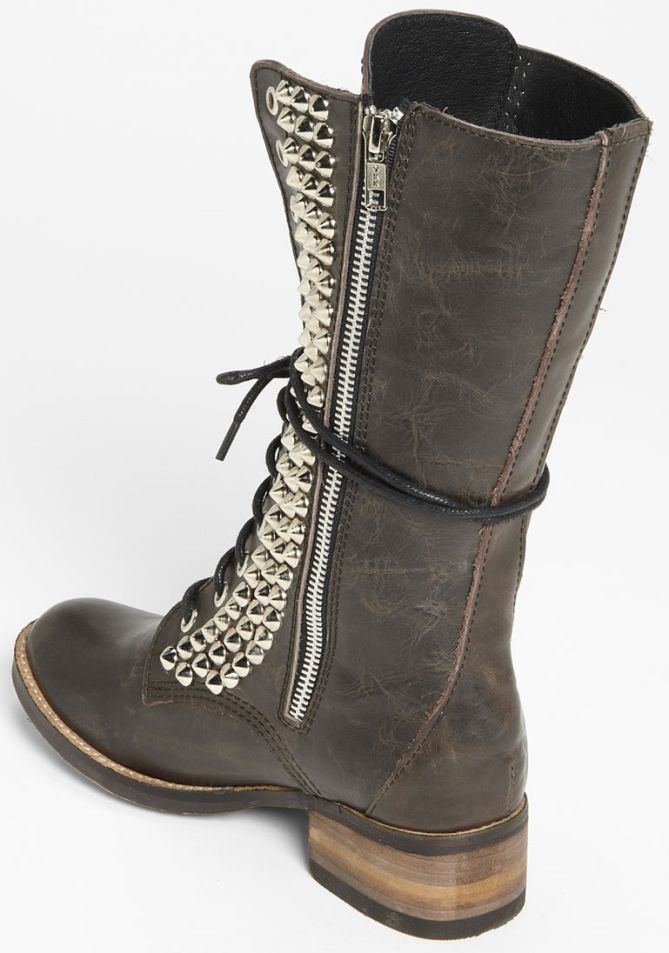 Steve Madden Tropador Combat Boots in Distressed Brown, sold out
Do you like what you see?
Don't worry about these boots being sold out. I found a dead ringer from Amazon that will only cost you $33 (with FREE shipping!). Check out the Breckelles Seattle boots. Not bad for a pair of substitutes. Would you agree?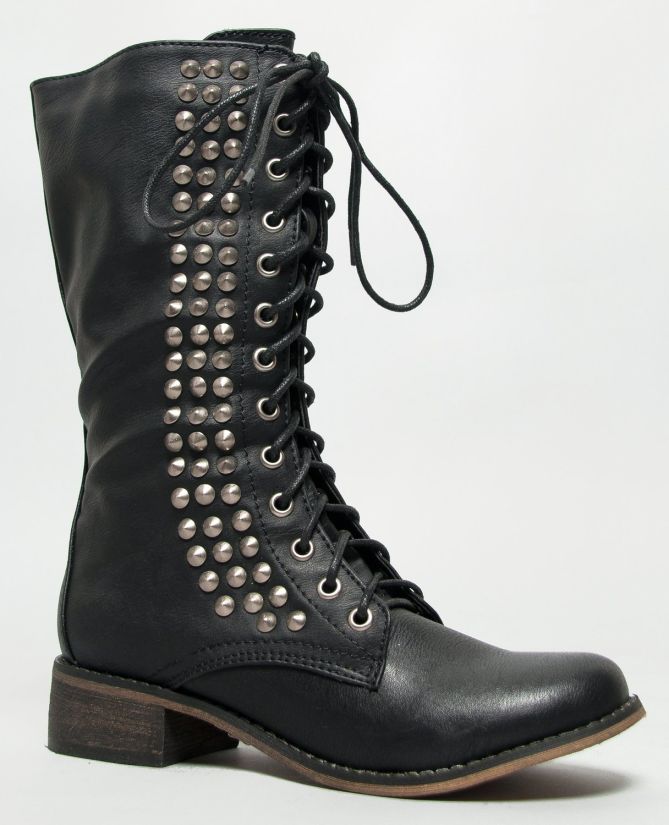 Breckelles Seattle Boots, $33