Selena sparked rumors of a reconciliation with her former flame, Nick Jonas, when the two were spotted flirting with each other at the MTV VMAs after-party held in West Hollywood late Sunday evening. The "Jealous" hit-maker joined his brother, Joe, who was the designated DJ for the event.
For the celebrity-packed occasion, Selena wore a daring black dress detailed with not one, but two slits on the front to showcase her legs. She complemented the number with dark-eye makeup and black strappy platform sandals.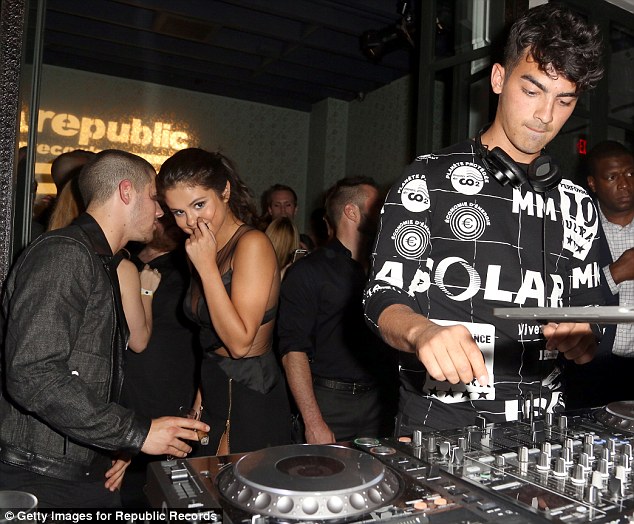 Selena Gomez flirts with her ex-boyfriend, "Jealous" hitmaker Nick Jonas, while his brother Joe acted as DJ for the evening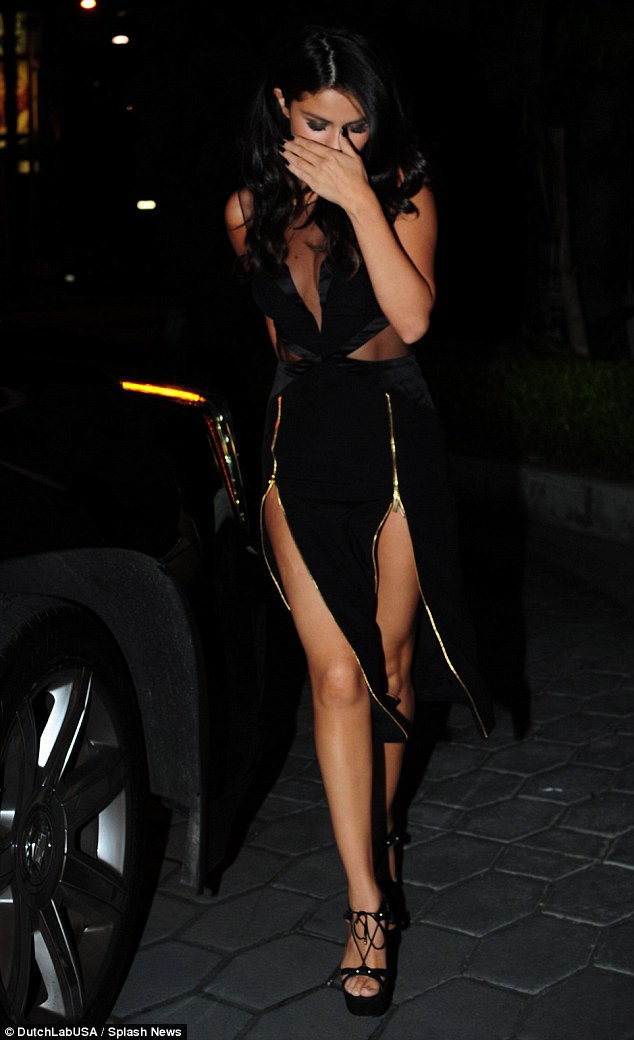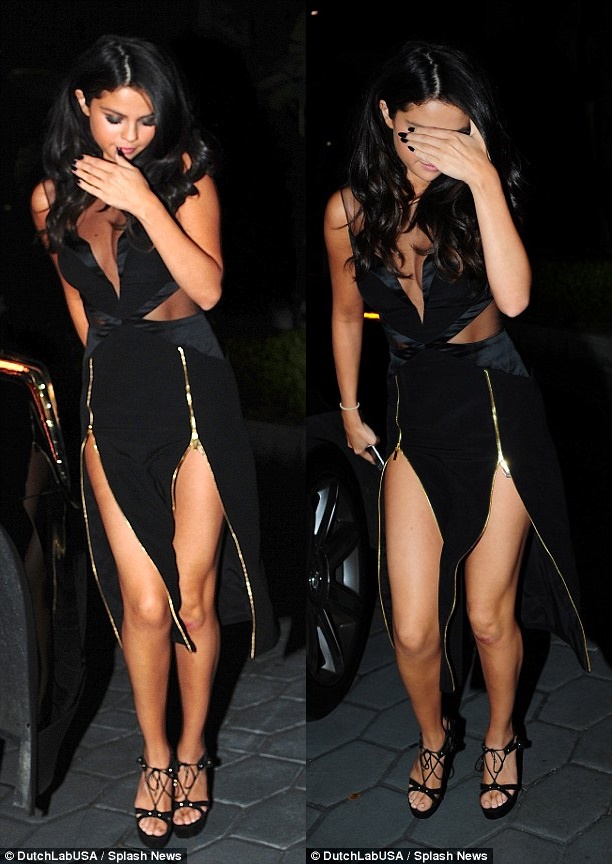 Selena Gomez turns heads as she heads to the VMAs after-party in a split-front black dress and strappy platform sandals, August 30, 2015
The outfit was, in fact, a lot more risqué than the one she wore on the VMAs red carpet. It was just as well, I guess, because after-parties are meant to be fun and wild, and Selena sure looked like she was determined to enjoy the night, hobnobbing with practically everyone, including Taylor Swift and her squad of models, Vanessa Hudgens, and even the perfect-10 hottie, Emily Ratajkowski.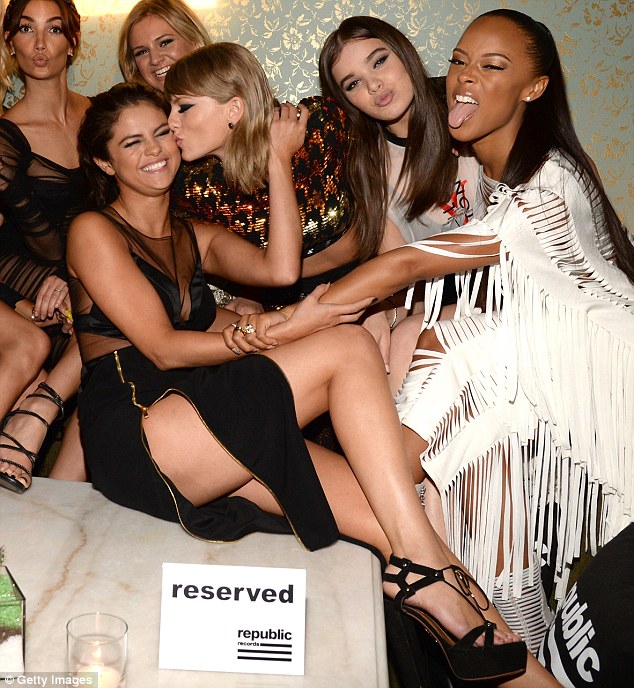 Selena Gomez enjoys some girl bonding with Taylor and her squad of high-profile celebs including Hailee Steinfeld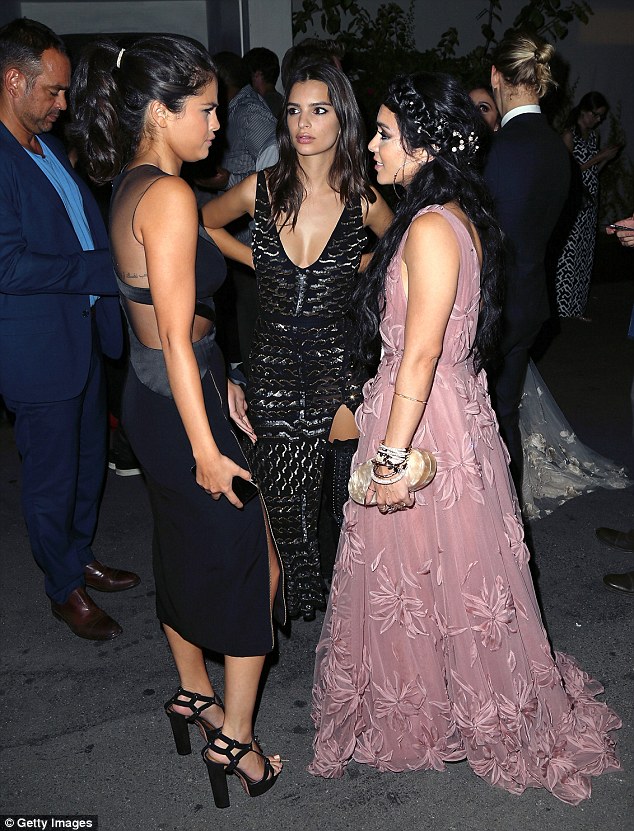 Selena Gomez also hangs out with Vanessa Hudgens and Emily Ratajkowski at the party
Hmmm… what do you think were Nick and Selena talking about? A possible reunion? A date?
I sure hope the two will get back together. I mean, I can totally understand why Nick couldn't resist Selena's charms. She looked extra sexy in the dress. And Nick is single.
Speaking of the outfit, Selena's sheer black frock is from Gabriela Cadena, a relatively not-so-well-known designer who presented her first runway collection early this year (though she has been around for a couple of years).
The super tall strappy platform heels on Selena's feet, on the other hand, are from Aquazzura. They're the "Bel-Air" lace-up suede sandals, a style detailed with cutout straps, lace-up details along the center, thick platforms, and chunky tall heels. I couldn't find them in black, but here they are in suede: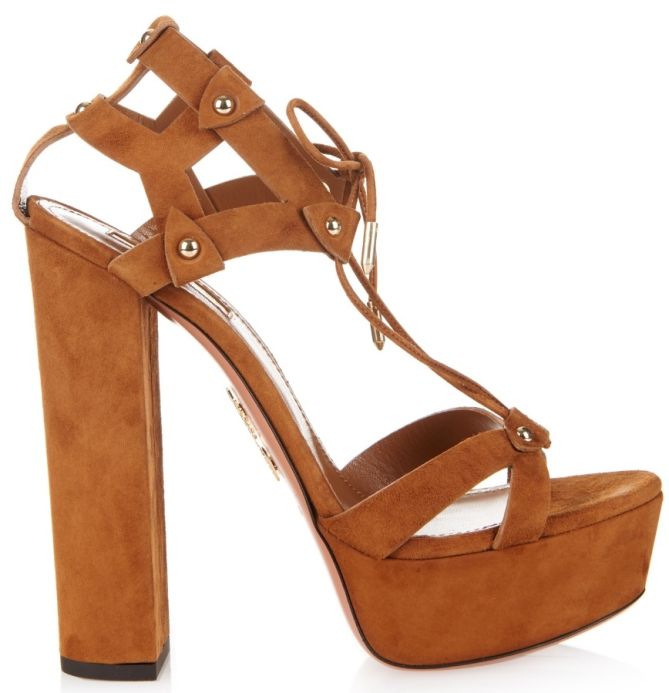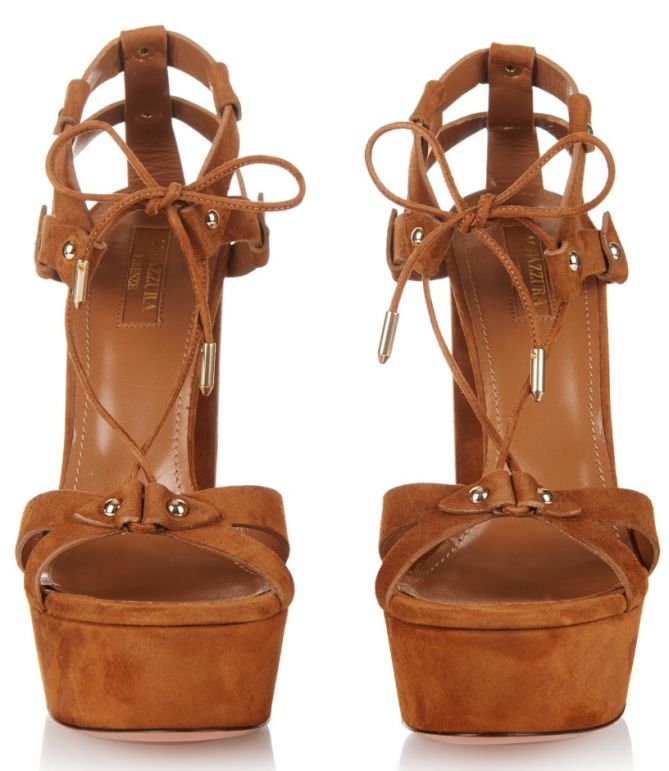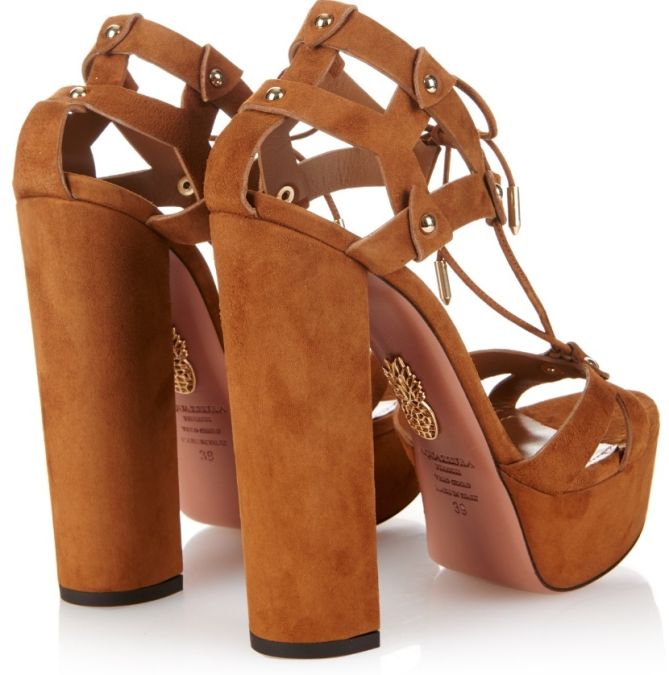 Aquazzura Bel-Air Platform Sandals, $755
They're very 70's inspired, actually. I wouldn't be surprised if looking at them makes you want to put on some wide-leg jeans and a peasant blouse. And while you're at it, why not complete that look with plaited hair decorated with flowers? Just sayin'.
If you fancy Selena's Aquazzura sandals, you can grab the tan suede pair online. The shoes will cost you $755 so be sure to give the purchase some thought.