It's official. Selena Gomez has lost a good amount of weight. This, I can definitely say after seeing the young singer parade her slim figure in four different outfits while promoting her album in London on Wednesday.
She first stepped out in a red sequined shift while on her way to the Kiss FM Studios. Complementing the dazzling piece were black stockings, a boxy chain strap bag, and black satin platform sandals.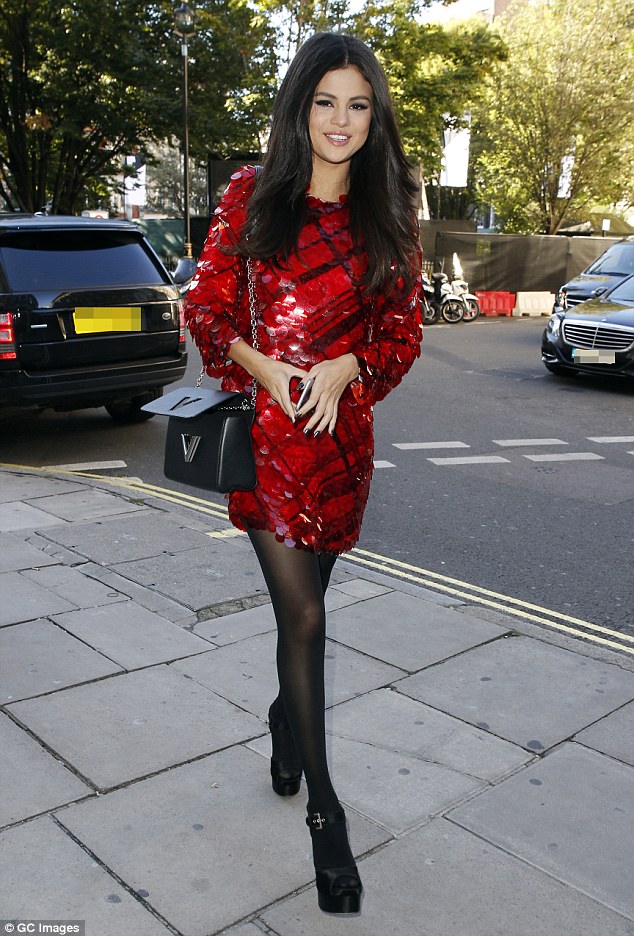 Selena Gomez heads to the Kiss FM Studios in London to promote her album while decked in a dazzling sequined shift, September 23, 2015
Soon after, the brunette cutie switched into a black ribbed knit dress, while retaining her stockings, purse, and sandals.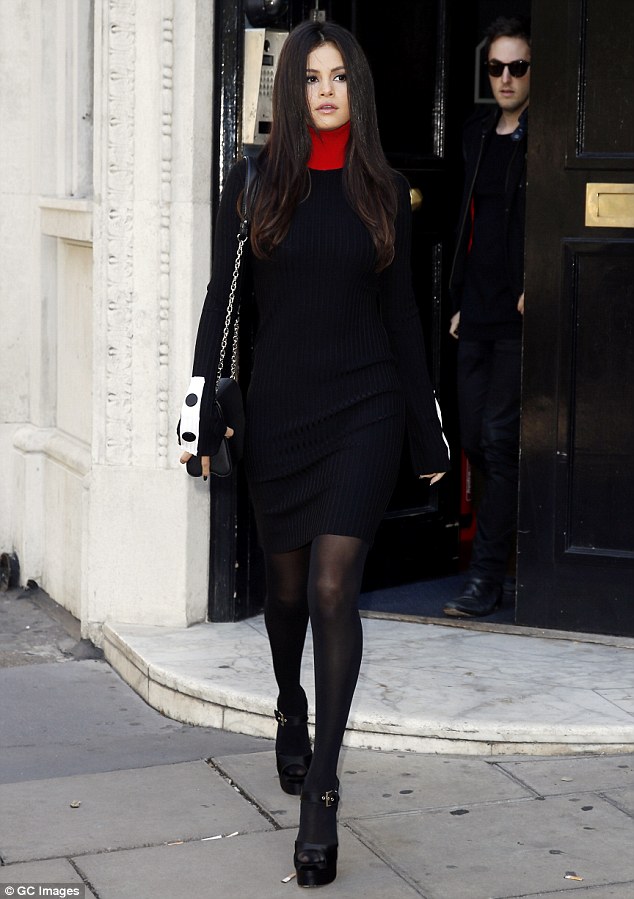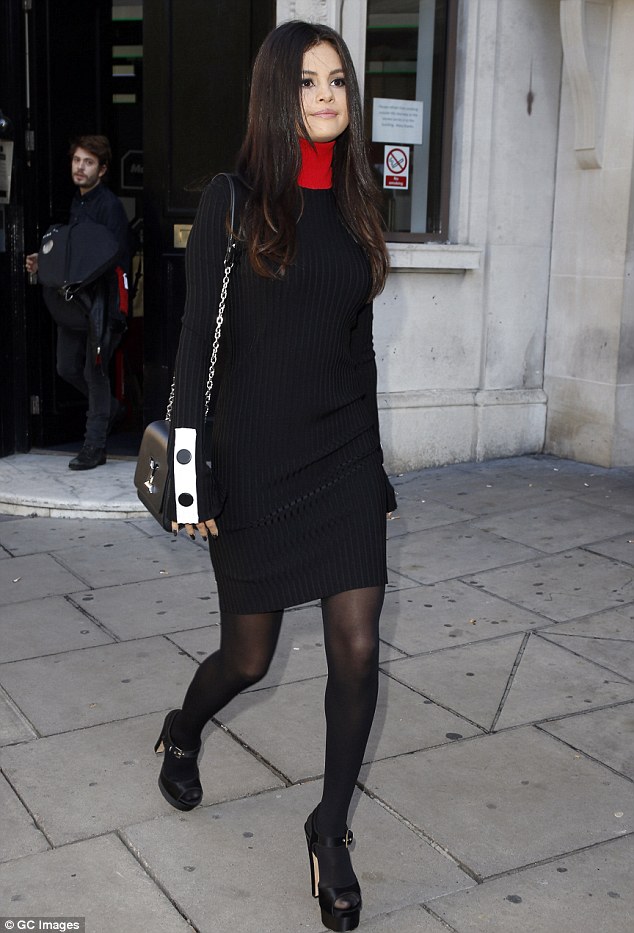 Selena leaves the Kiss FM Studios in a black high-neck dress
And as if two outfits weren't enough for the day, the "Good For You" star ditched the LBD in favor of an off-white sleeveless coat-dress for her visit to Capitol Radio.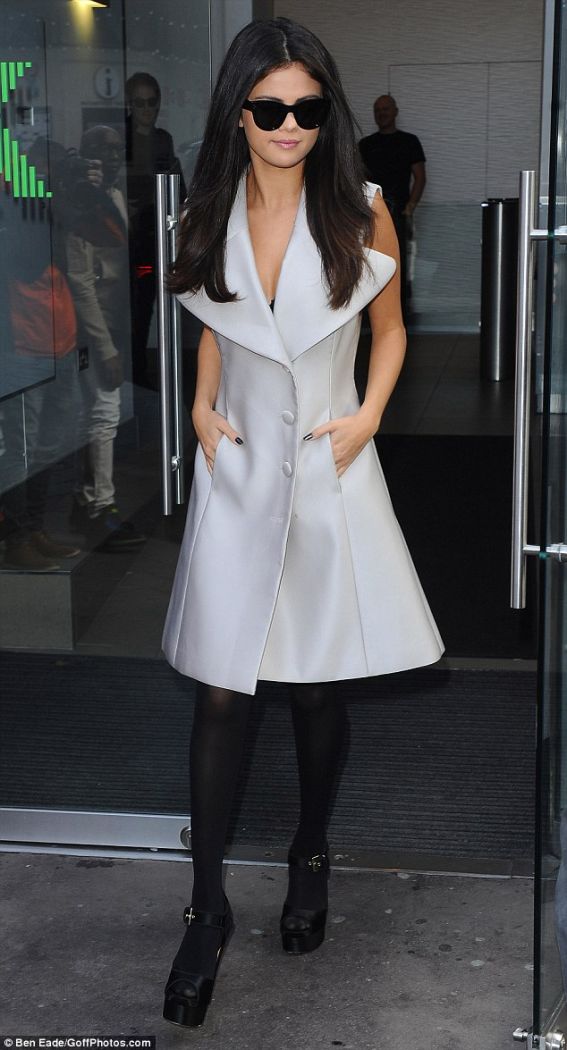 Selena Gomez wears her third outfit for the day as she promotes her album at Capitol Radio in London on September 23, 2015
Selena then ended her press tour by dressing down in skinny jeans and a biker jacket. To keep things extra interesting, she topped off the combo with a floppy hat and some sexy Blade pumps from Casadei.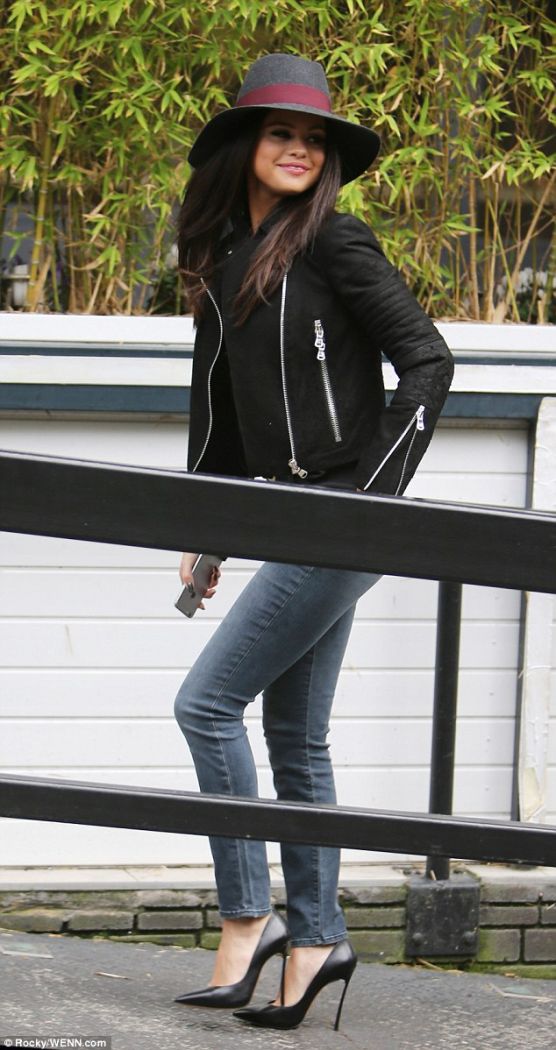 Selena ends her day with a fourth outfit comprised of skinny jeans, heels, and a biker jacket
So, of Selena's four outfits, which do you like best? In which attire does she look the most fab? She looks extra thin in these photos. Would you agree?
Selena's sequined red dress is from Preen, while her black ribbed dress is from Edun. Both are not available online, though. Selena's sleeveless coat is from Co's resort 2016 collection so you'll need to wait for that one as well.
As for Selena's black satin platform sandals, they're from Brian Atwood — the "Karin". I couldn't find them in black satin, but here they are in printed canvas: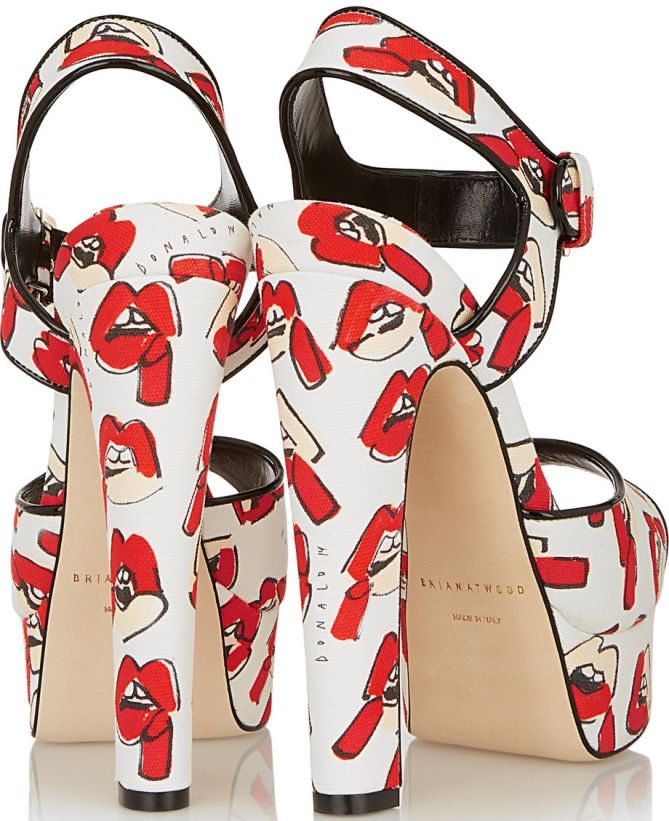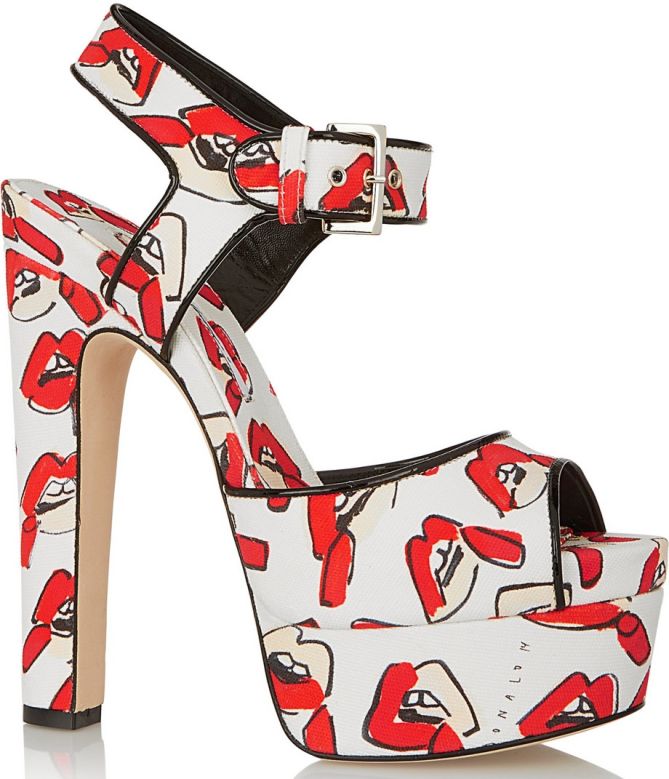 Brian Atwood x Donald Robertson Karin Lips Print Canvas Sandals, $1095
The Karin features 4.5-inch-tall heels, 2-inch-thick platforms, and thick straps at the ankles. The silhouette is a classic and the shoes look comfortable, so I can understand why Selena chose to keep them on the whole day.
As for Selena's Blade pumps from the fourth outfit, I'm sure you're no stranger to these shoes already. But just in case, here they are for you: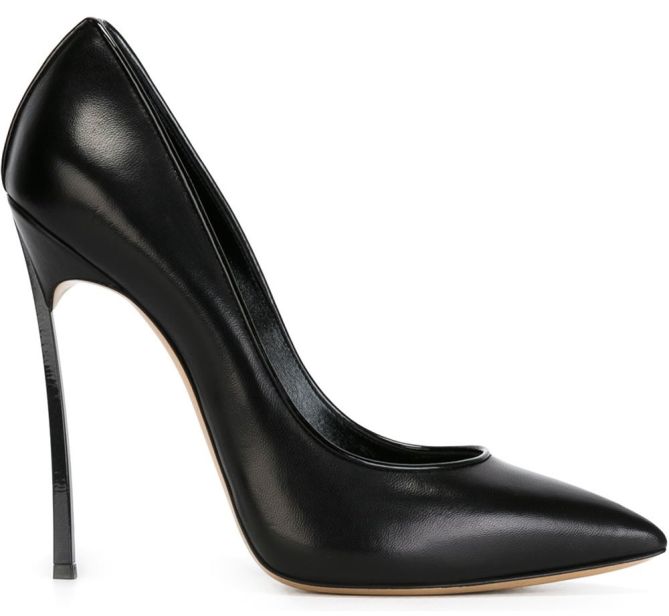 Casadei Blade Pumps in Black, $650