Selena Gomez channeled a different kind of look for her trip to New York on Monday. The brunette cutie slipped into loose black track pants and a slouchy black sweater for the plane ride. She arrived at JFK airport in the all-black combination, which she topped with a floppy hat, a long leather jacket by Givenchy (you can find the coat here), and a pair of black lace-up ankle boots.
With her curly hair worn down and her dark glasses on, Selena looked like someone who stepped out of another era — somewhat 80s-inspired though not quite, and still very chic despite looking a tad frumpy.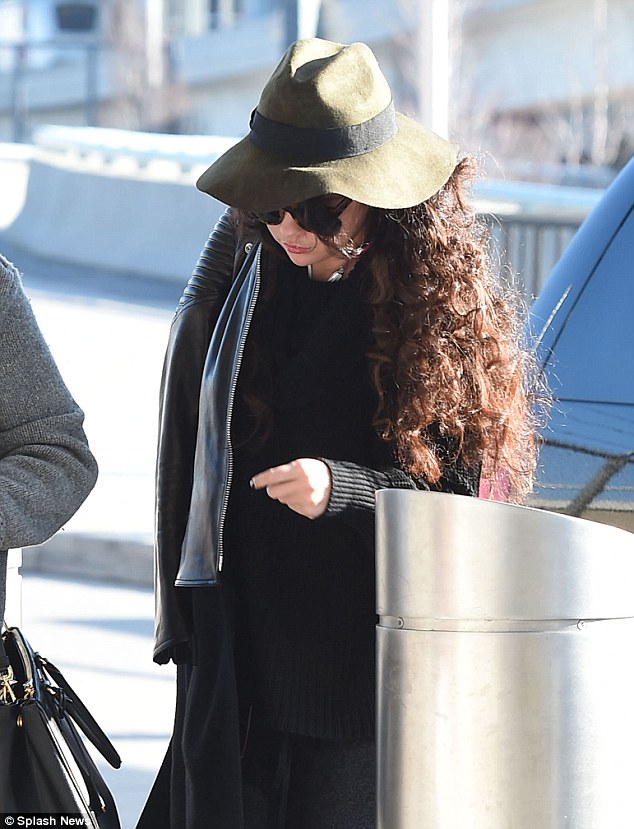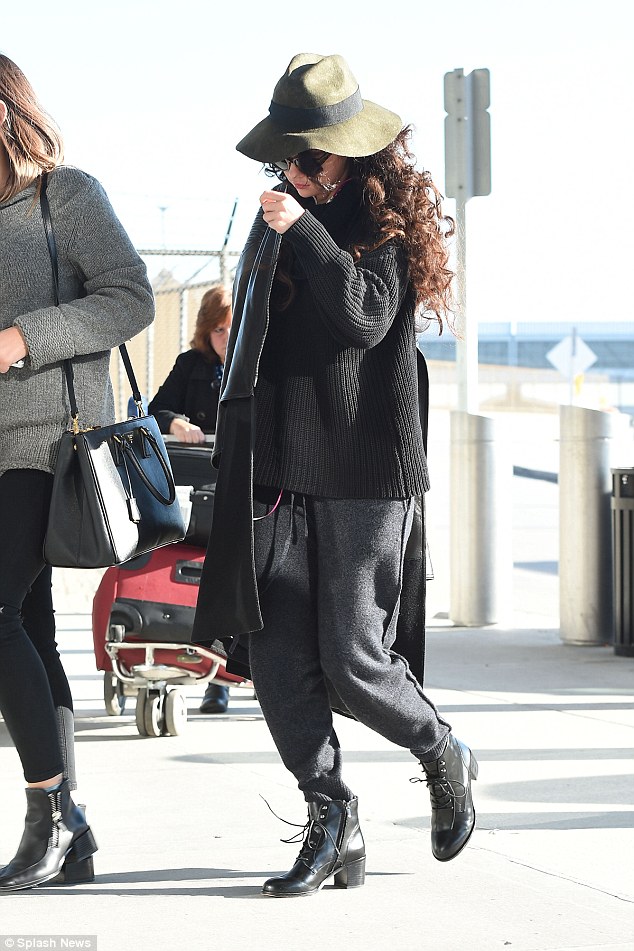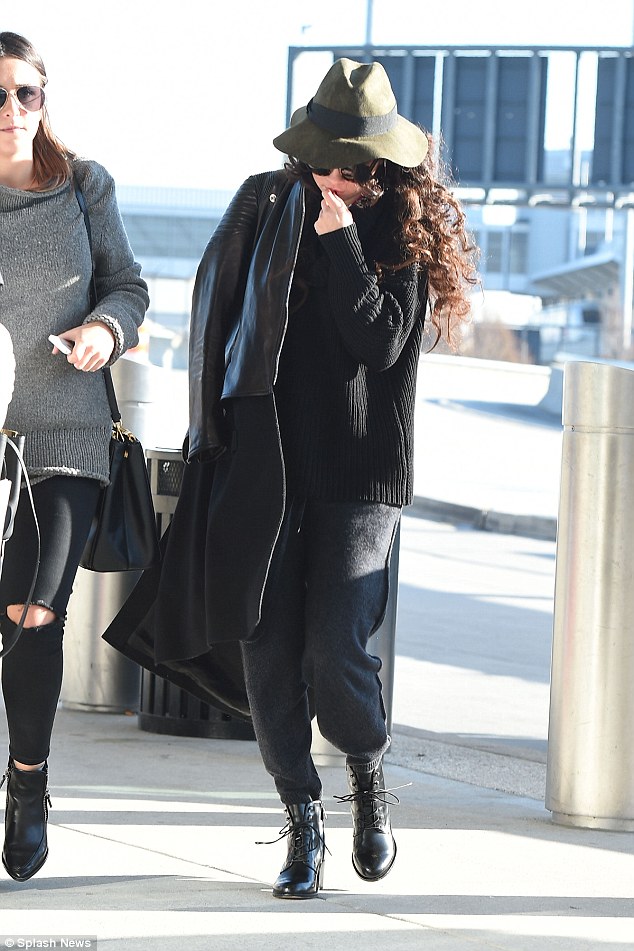 Selena Gomez steps out in an all-black attire while spending time with some friends in New York City on December 15, 2014
Can you get with Selena's outfit or are you the type who wouldn't even consider wearing such a mix?
For a plane ride, I probably would. It looks very comfortable. Sure, the base is very casual, but I like how she dressed up the attire with polished lace-up boots, a hat, and a very luxe-looking leather coat.
Speaking of the boots, I'm in love with the pair. They look elegant and sophisticated even though they're quite reminiscent of rugged combat boots. The soles look slim and I like that they come with block heels. I did a quick look-up on the pair and after a few clicks on the WWW, I managed to get the info — they're from Sam Edelman — which is good news for us girls who can't afford expensive designer boots. Below is a closer look at the pair: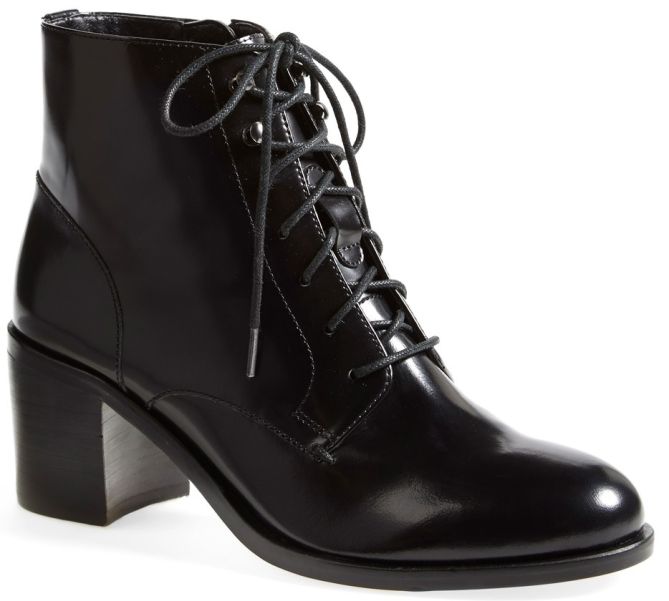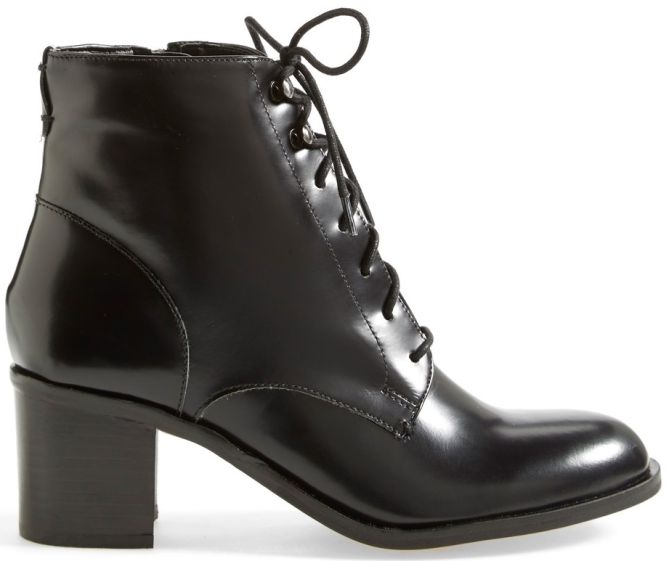 Sam Edelman Jardin Lace Up Boots, $90 (was $150)
Dubbed as the "Jardin", Selena's shoes feature a classic lace-up design done on an ankle-boot silhouette. They also come fashioned with 2.5-inch-tall heels, 6.5-inch-tall shafts, and side-zip closures. They're very simple, elegant, sharp, and perhaps even a little vintage-inspired. If you like what you see here, you can actually score a pair in your size for $90 (they're on sale!). I say we all grab a one, yes?