Selena Gomez must be feeling glum these days because she's been sporting all-black outfits day in and day out. Can't blame the girl, you know. After a tumultuous relationship with Bieber, you can understand why she's feeling low. Personally, though, I wish she would forget about him and move on.
On Saturday, the brunette cutie was spotted arriving at LAX in another all-black attire. But unlike the usual, Selena debuted a fresh tan. Her skin was golden and glowing. I don't know if the tan was real, but it did a great job of brightening up her sad aura. And for a change, her all-black attire was less frumpy and more fabulous. Selena wore a black tank top and black skinny jeans for the flight, then complemented the combo with a printed black kimono and a pair of knee-high boots. The look was simple but effortlessly chic.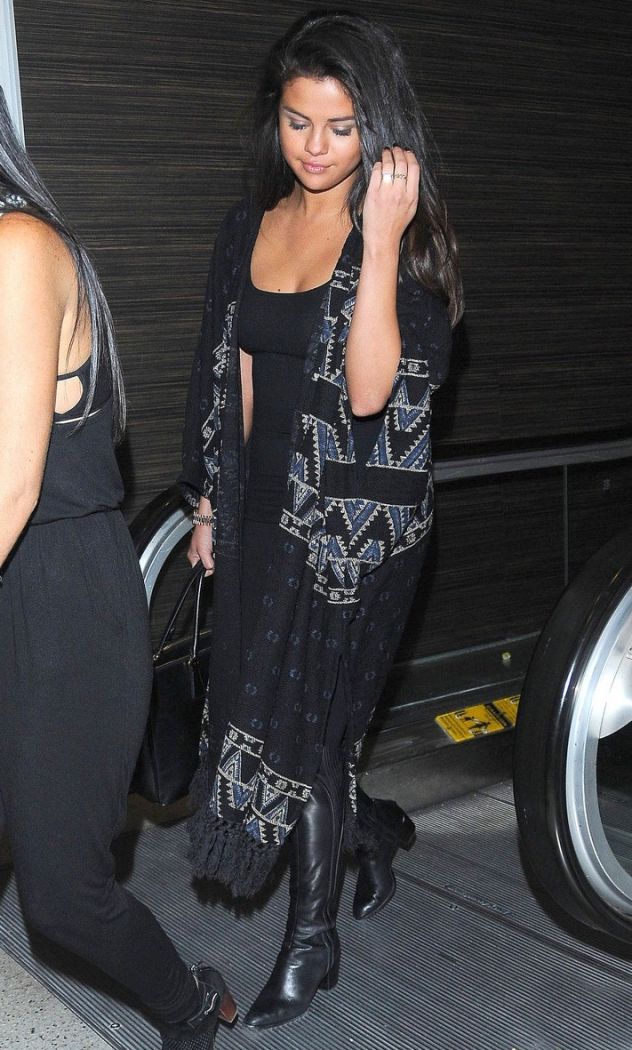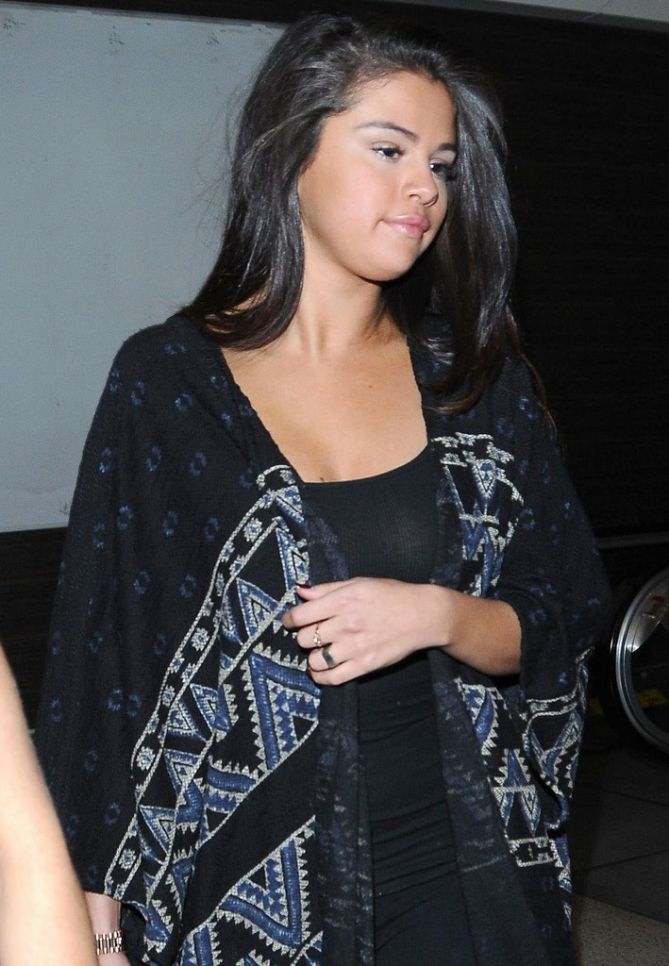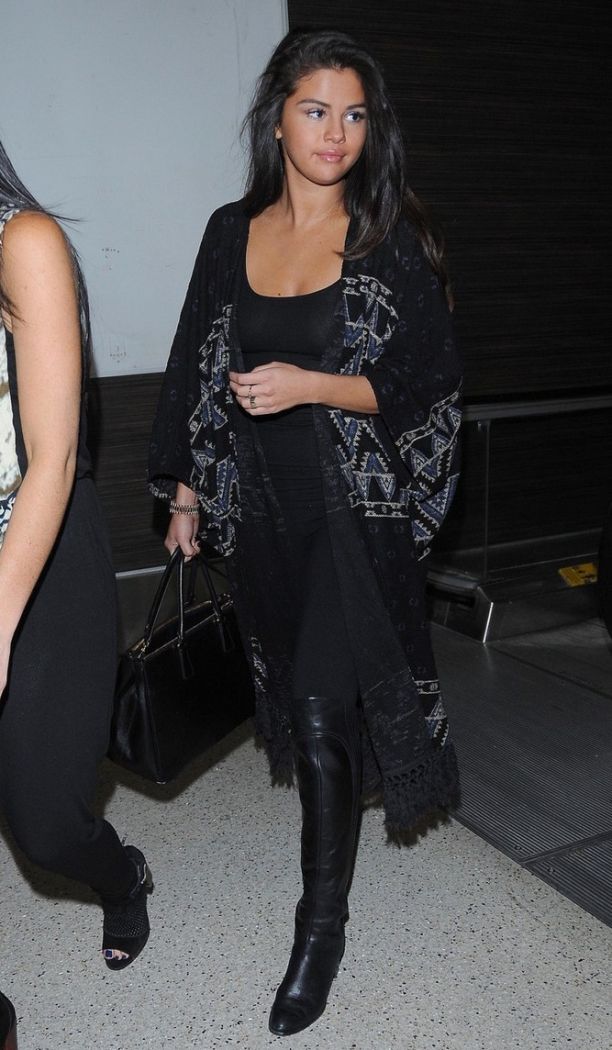 Selena Gomez rocks knee-high boots and a kimono for her flight to LA on December 27, 2014
Looking nice, indeed!
I love her kimono. And I love how she made it cold-weather appropriate by pairing it with all-black separates and knee high boots.
Speaking of the boots, I love her pair as well. They look really unique thanks to the stitching and panels. I couldn't find any details on the shoes online, nor was I able to find anything about her kimono, but if you fancy the combination Selena put together here, you can try this mix from Topshop and MICHAEL Michael Kors: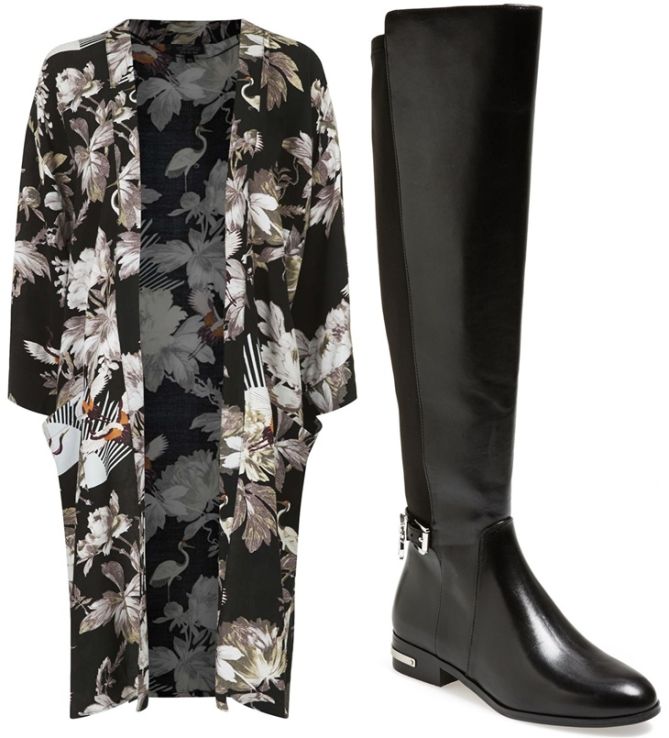 Topshop Fantasy Print Long Line Kimono, $85 / Michael Michael Kors Aileen Leather Boots, $147 (was $295)
Below is a closer look at the Michael Kors boots for you. They feature inch-tall-heels, 20-inch-tall boot shafts, and stretchy panels on the back. The best thing about these shoes is they're on sale, down to $147 from $295: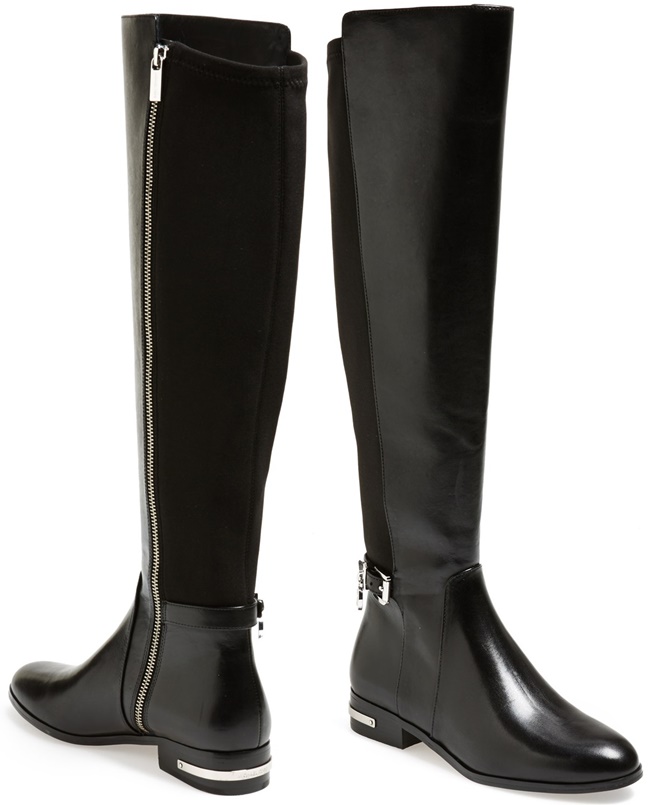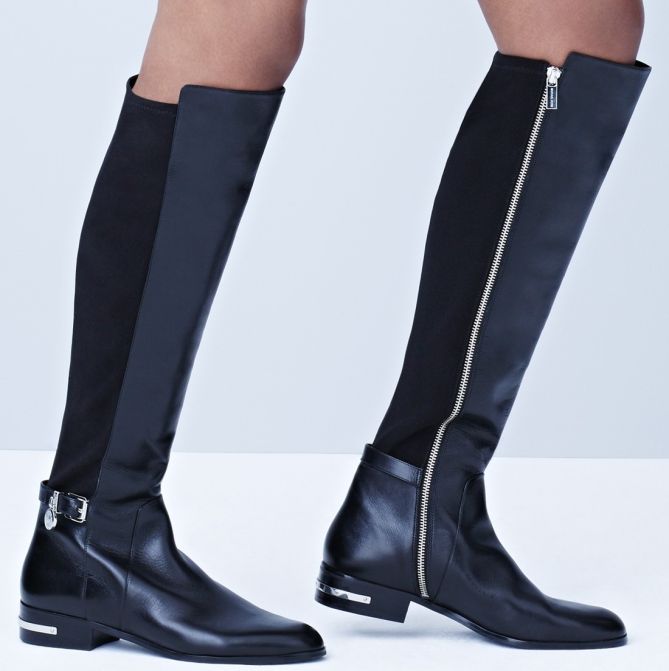 MICHAEL Michael Kors Aileen Leather Boots, $147 (was $295)
Fancy?
They're sleek, sophisticated, elegant, and very clean. If you want the boots, don't hesitate. I don't think they'll stay available for long.