It appears Selena Gomez and Justin Bieber have rekindled their romance. Or at least that's what people think at the moment, after the two were spotted enjoying dinner together at a restaurant in Los Angeles on Friday evening. It was also reported that Bieber played the piano and sang two songs for his former flame.
I agree. It was sweet of him to do that, but why are they doing this, seriously? Don't they know they're better off separated?
During the date, Selena couldn't keep her hands off Justin even though it seemed like she tried not to touch him. She wore black skinny jeans and a cozy black coat layered over a beige vest for the evening. Capping off her ensemble were pointed sky-high pumps that were sexy, but also looked painful to walk in. Justin,on the other hand, was  dressed in a casual pairing of torn jeans and loose t-shirt. 
It felt a little weird watching the two because obviously, Selena had somehow matured appearance-wise while Justin was still stuck in his torn jeans, trucker cap, and loose t-shirt.
No, I don't mean the brunette beauty has aged — more like she finally blossomed into a sophisticated young woman who shouldn't even be wasting her time on an ex-boyfriend who will only break her heart all over again.
Then again, the heart wants what it wants, so who are we to dictate what these two should do, yes?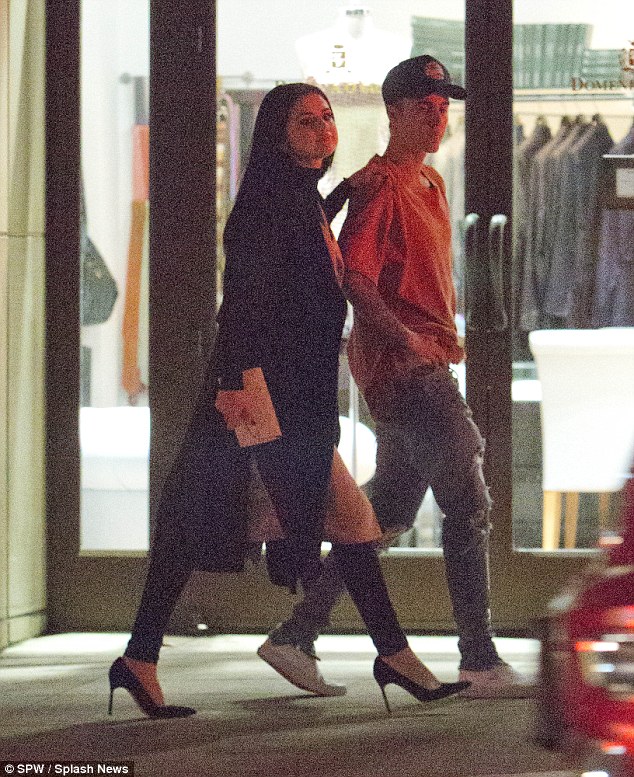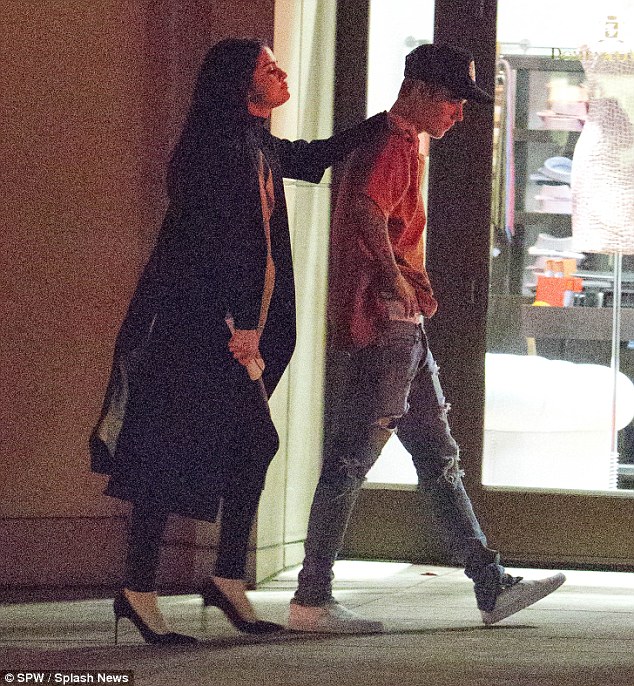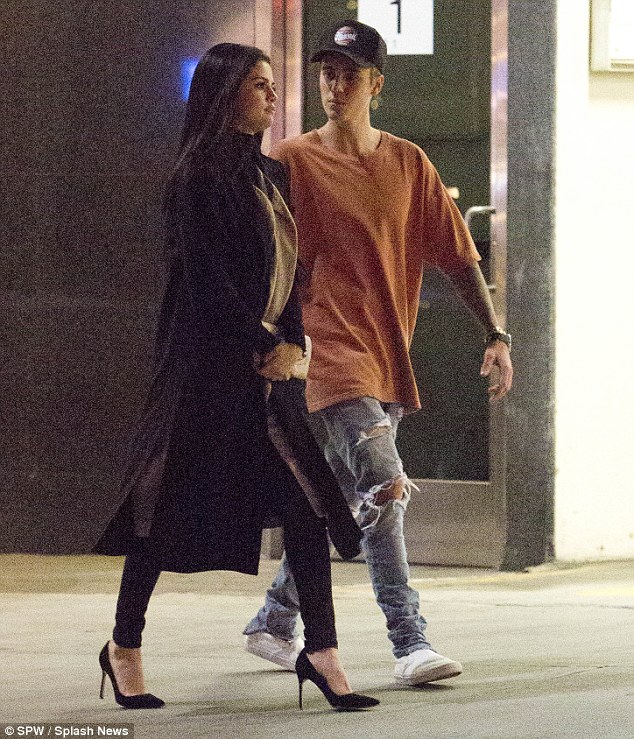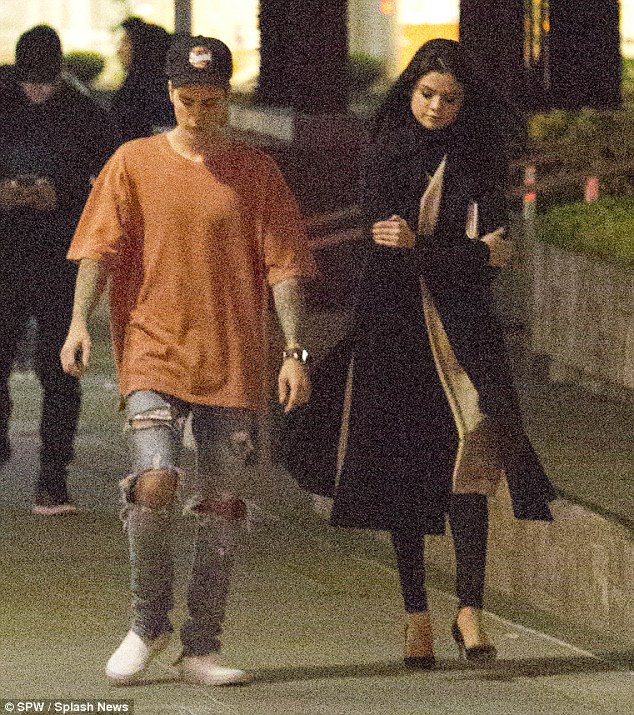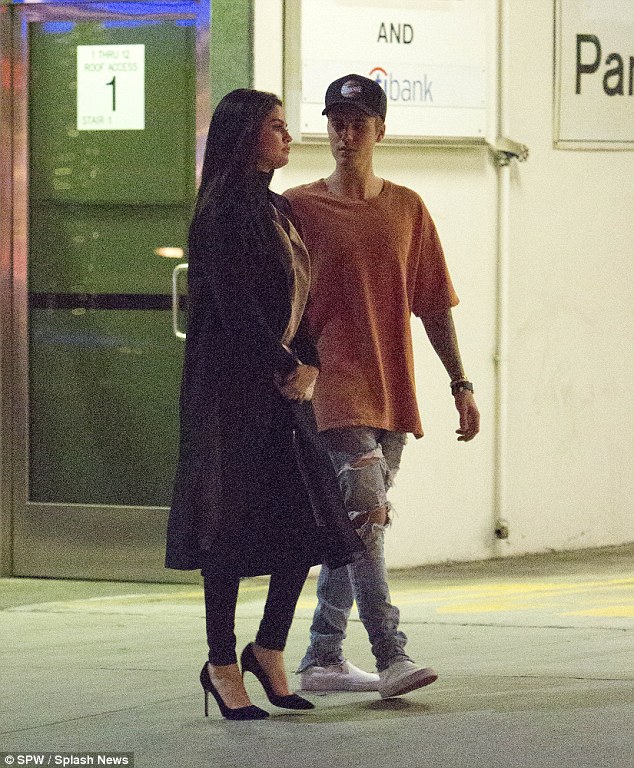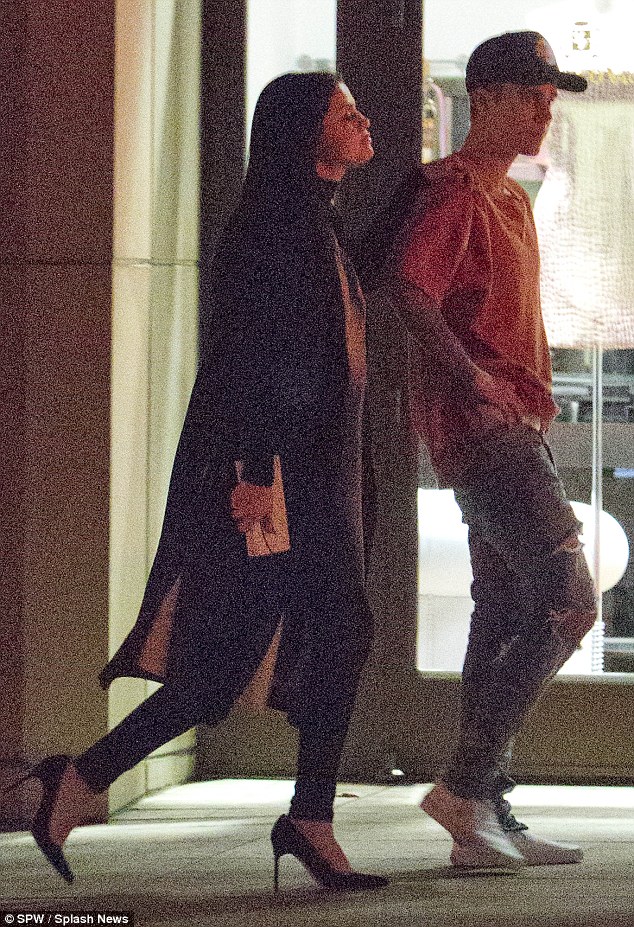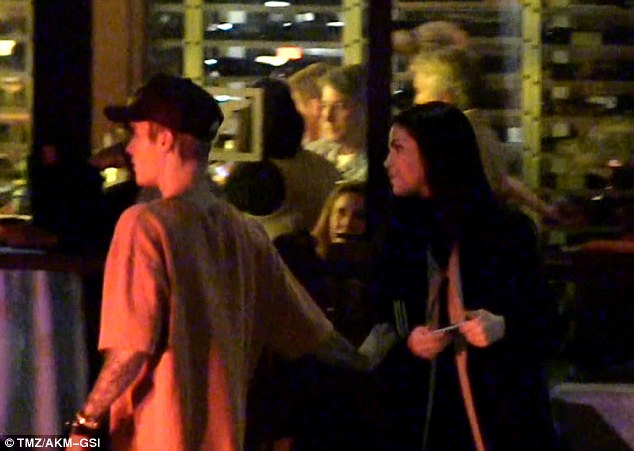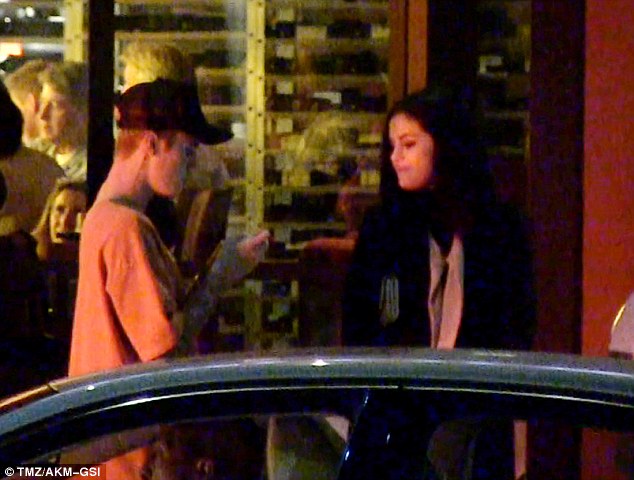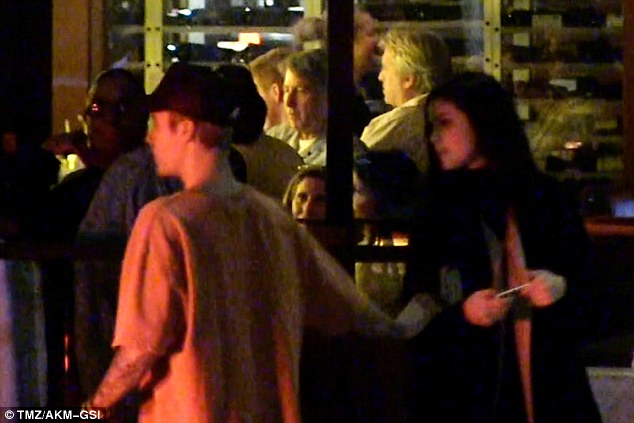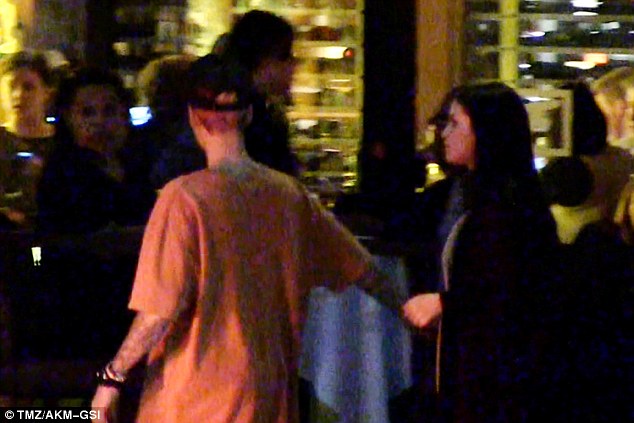 Justin Bieber and Selena Gomes spotted dining and strolling the streets of LA together on November 20, 2015
That said, I'd like to talk a little bit more about Selena's outfit for the evening. I like how she kept things elegant with a coat and a pair of high heels. No details have been released on both at the moment, but her shoes appear to be the classic "BB" suede pumps from Manolo Blahnik. Here's a look at the pair in suede and snakeskin: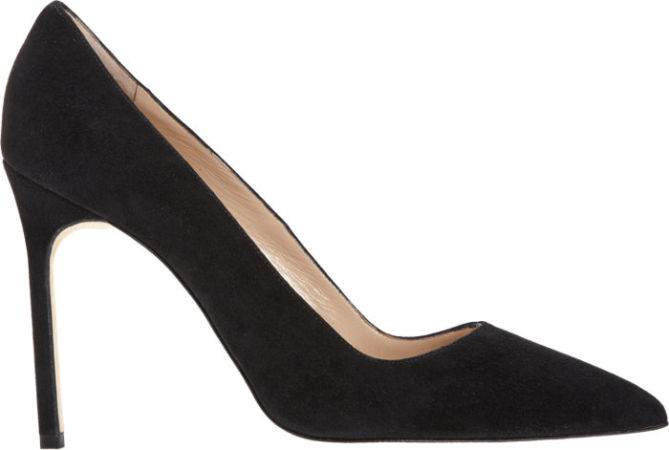 Manolo Blahnik BB Pumps in Suede, $595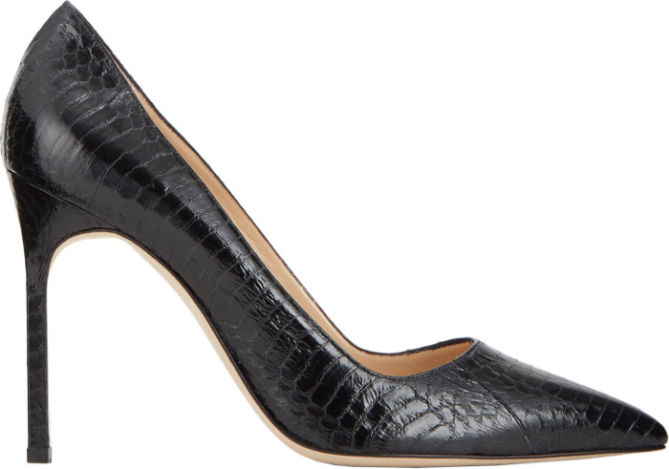 Manolo Blahnik BB Pumps in Snakeskin, $935
The famous BB pumps come in several heel heights, but based on the pics above, it would be safe to say Selena wore the tallest version, which comes with 4-inch-tall stilettos. The shoes have been produced in several colors and materials, so depending on which you prefer, the price may range between $595 to over $1000. To steal Selena's date-night style, simply wear your BB pumps with tight black skinny jeans and a long black coat.