Selena Gomez was spotted looking better than ever while out and about in Los Angeles on Thursday. The young starlet was glowing and radiant as she strut her stuff in cropped gray overalls and a pair of gray buckled boots. Her makeup was flawless and she kept her hair tied back to showcase her cherry red lips and navy blue bandanna, which she tied around the neck like a choker. Altogether, Selena looked healthy and well — way so much better than the time she was still pining for Bieber.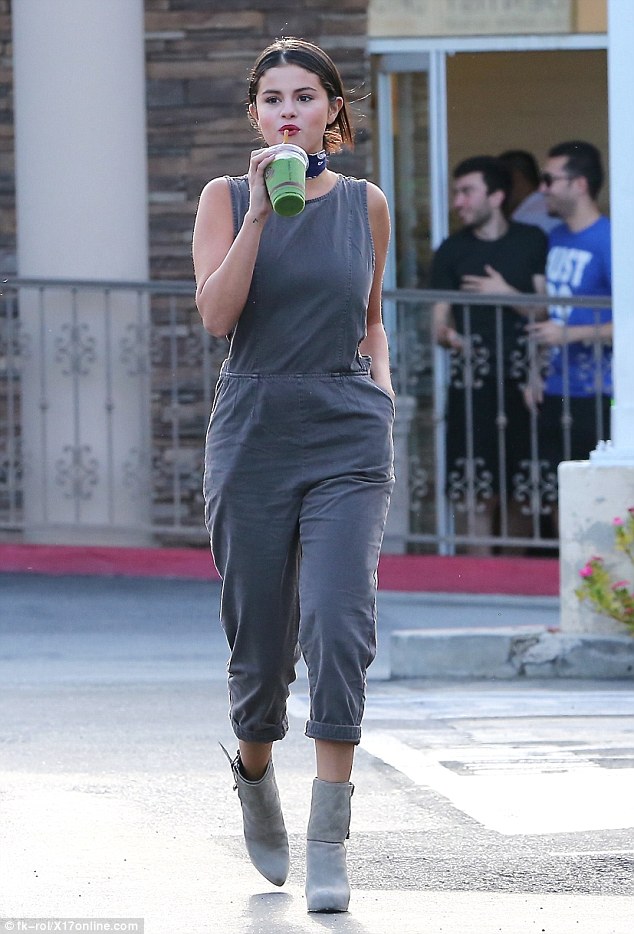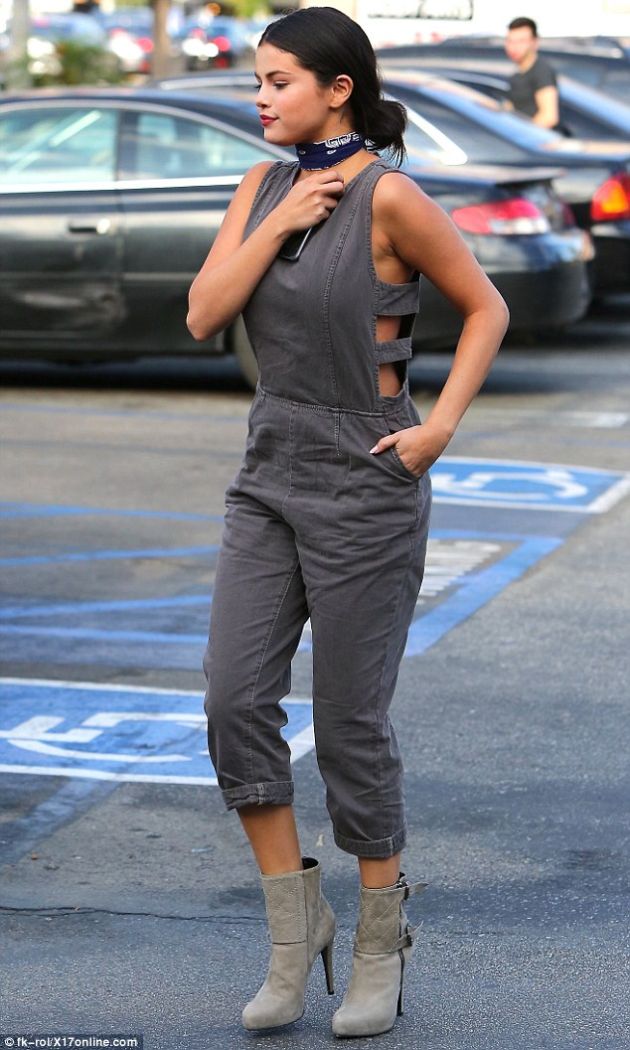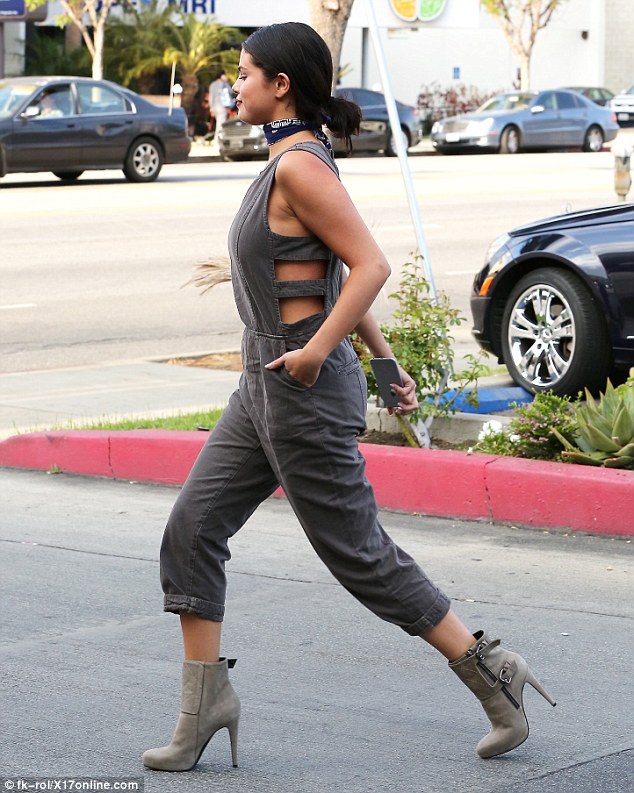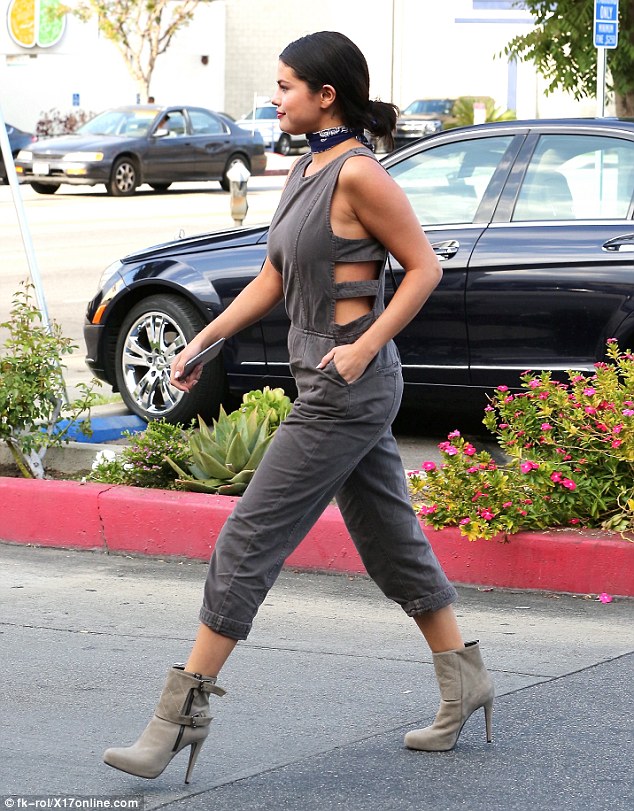 Selena Gomez struts her stuff in sexy cutout overalls while out and about in Los Angeles on June 4, 2015
Granted, Selena looks healthy and happy in these photos. But does she look chic in the getup? Are you impressed by the mix she put together?
It's not something you typically see on the streets, but I say she pulled it off. Would you agree?
I tried to search for details on the outfit online, but couldn't find any. Even her buckled boots were hard to locate. In any case, if Selena's latest street style is something you go for, try it with the jumpsuit from Joie below. Fold up the hem to show your lady ankles, then cap off with the Dalton ankle boots, which are also from the label. Oh, and be sure to wrap a bandanna around your neck: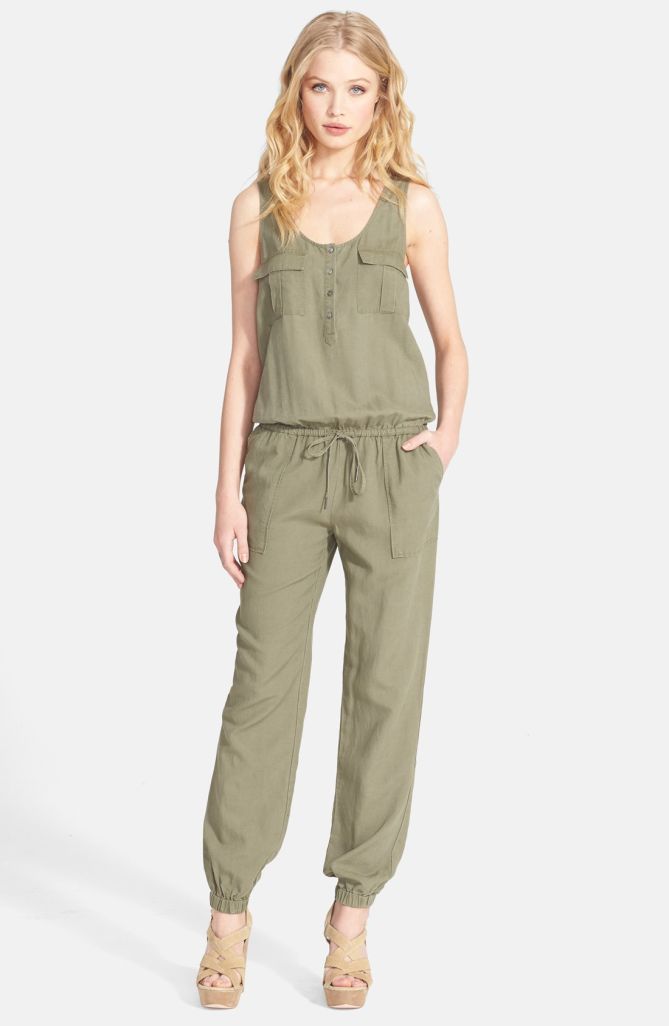 Joie Rosura Jumpsuit, $298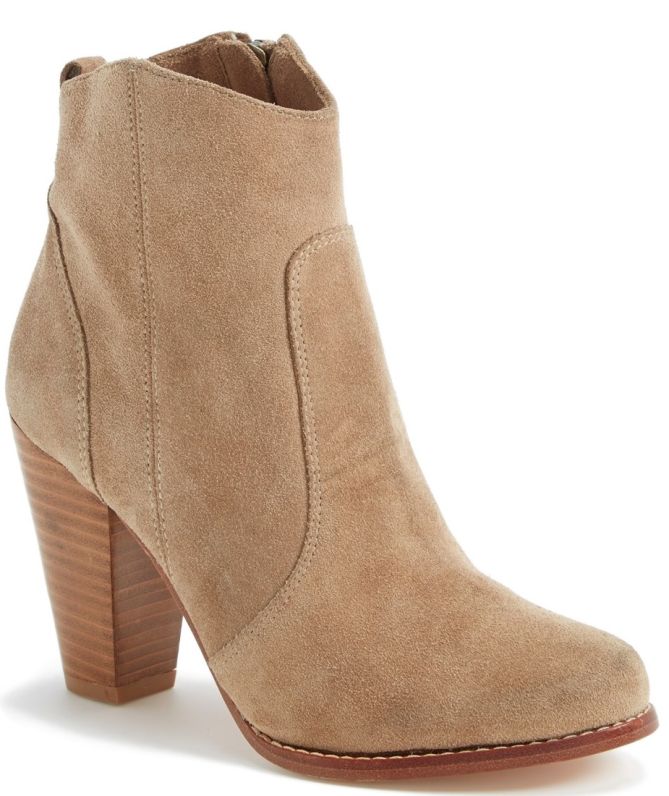 Joie Dalton Boots, $325