During the American Music Awards held on Sunday, two brunette beauties arrived in sexy back-baring dresses that turned a whole lot of heads. Coincidentally, both females were also once linked to Justin Bieber.
I'm referring to Selena Gomez (the ex) and Kendall Jenner (the fling?). Both young women looked exceptionally gorgeous in their respective frocks, of course. Kendall was a stunner in her short fur-trimmed black dress teamed with strappy heels, while Selena wore a glittery red shift that almost exposed her derriere. Kendall punctuated the getup with a fringed updo, while Selena kept her tresses sleek and straight.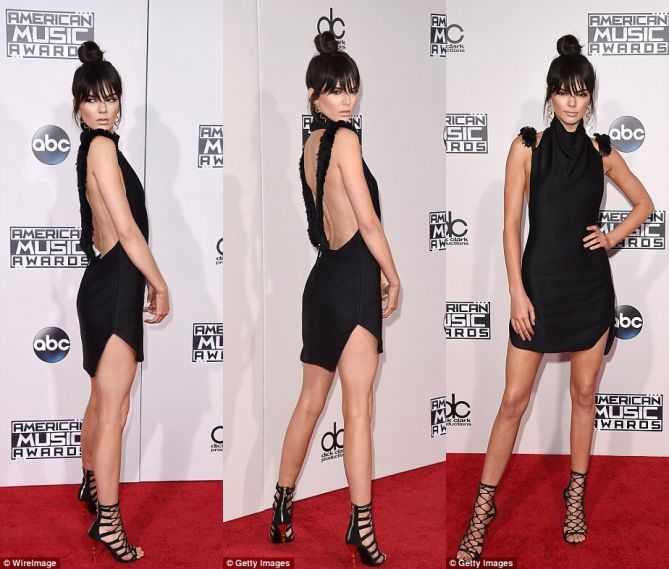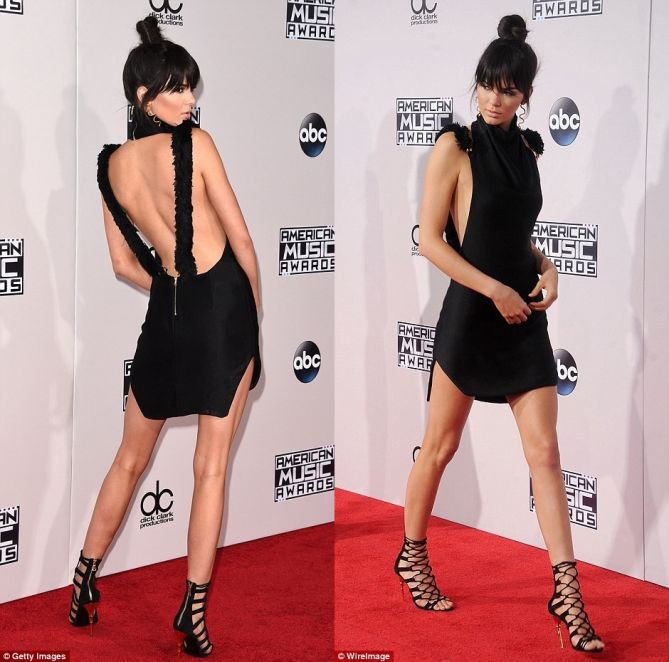 Kendall Jenner attends the American Music Awards held in Los Angeles on Sunday, November 22, 2014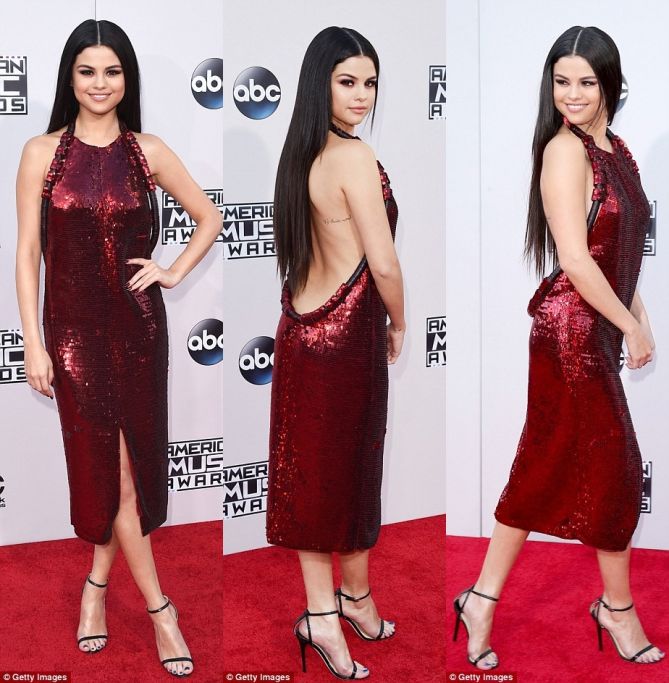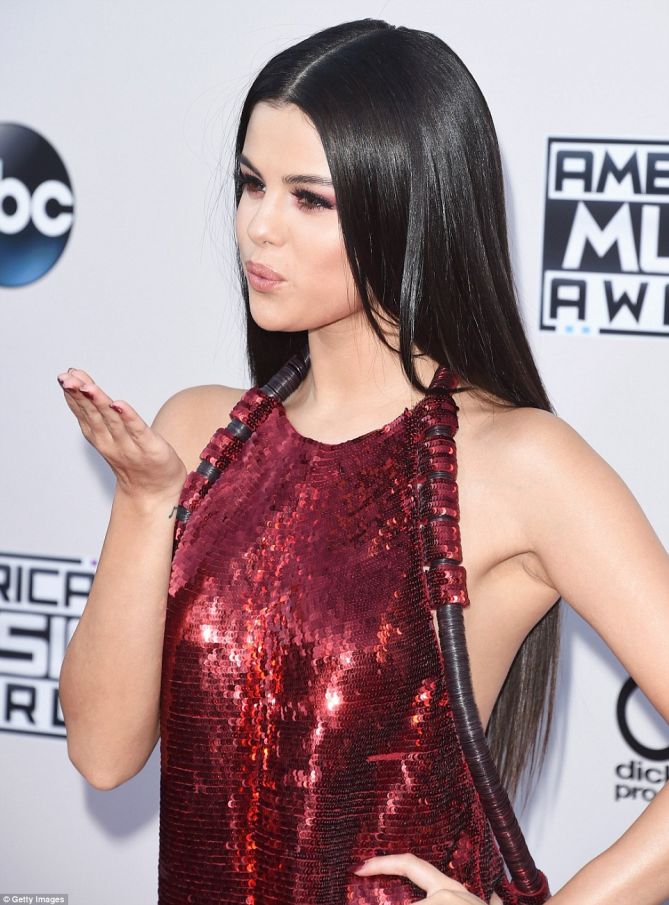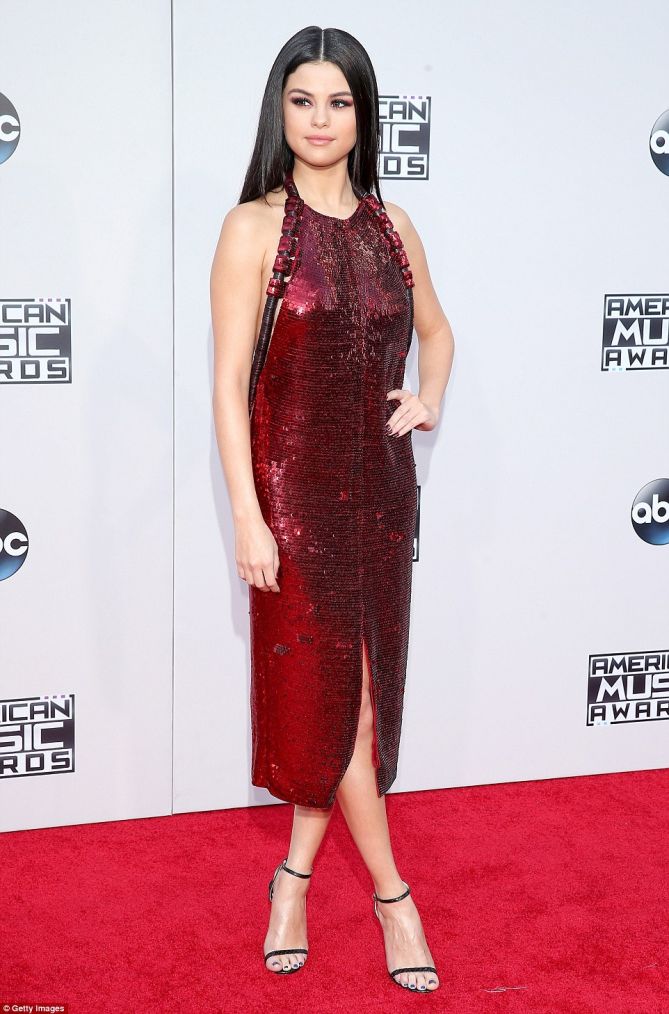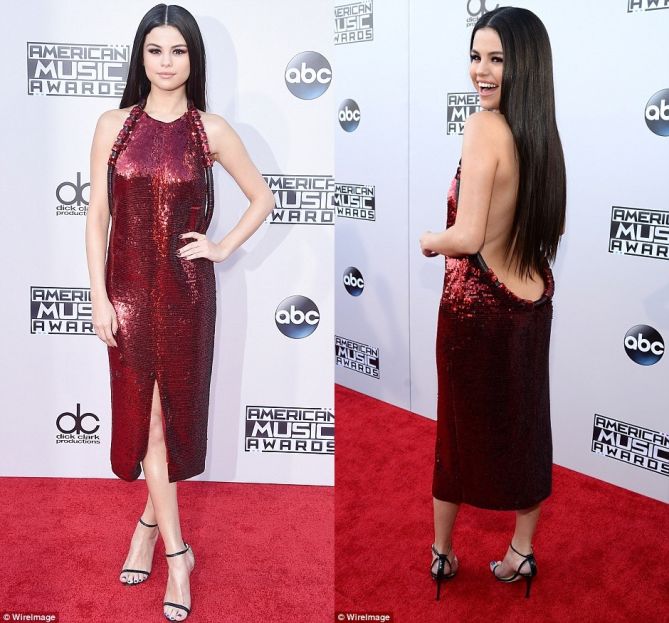 Selena Gomez looks exceptionally divine in a red glittered dress as she attends the American Music Awards held in LA, November 22, 2015
Obviously, I'm putting these two girls in the arena today. Between Kendall and Selena, who looks hotter in her sexy-back dress? And since we're all about shoes here, whose strappy sandals do you fancy more?
I prefer Kendall's fierce sandals, but I'm very dazzled by Selena's sequined frock. I love how simple yet sexy and glamorous it looks. The piece is from Givenchy's spring 2014 collection, so it  is not available for purchase online.
Selena's sandals are the Jimmy Choo "Minny", a style detailed with slender single front straps, three slim straps at the heel counters, and equally thin ankle straps. They also come with towering 4.5-inch-tall heels.

Jimmy Choo Minny Sandals, sold out
Unfortunately, like the dress, the Minny sandals are no longer available for the taking. If you don't mind grabbing the more updated version, try the "Daisy" instead. The pair comes with thicker front straps, thin double ankle straps, and more angular straps at the heel counters. Take a look: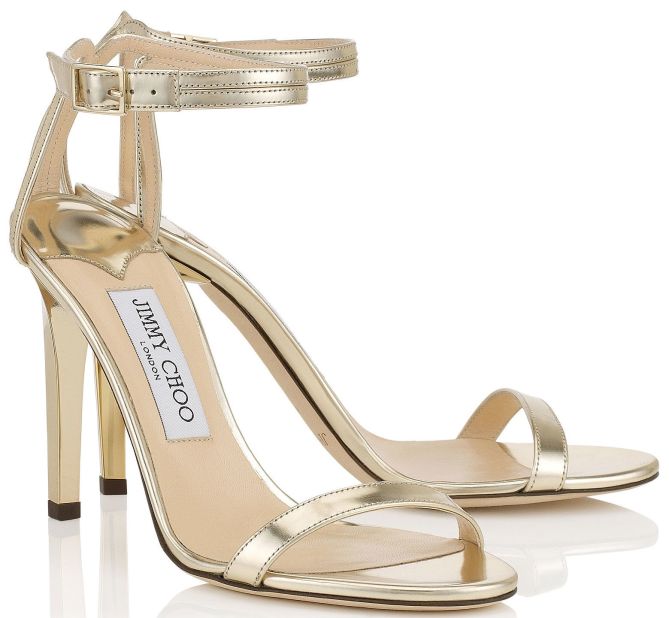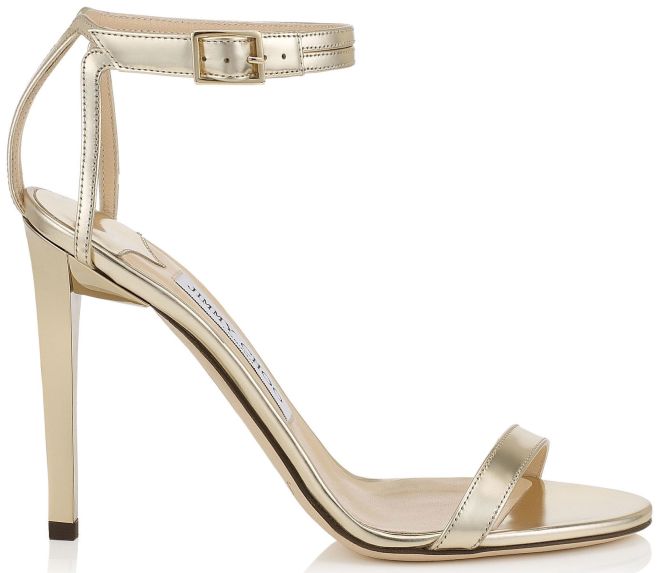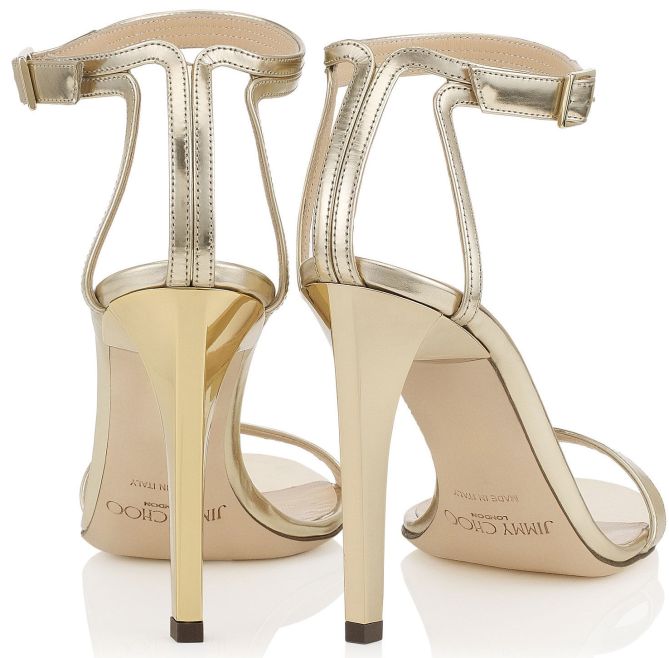 Jimmy Choo Daisy Sandals, $850
As for Kendall's fierce ensemble, her black dress is from a designer named Oriett Domenech, while her strappy sandals are from Balmain's spring 2016 collection. In other words, you'll need to wait a while before you can get your hands on the pair. As an alternative, you can try these cage sandals from Pierre Balmain instead. They're currently on sale over at YOOX: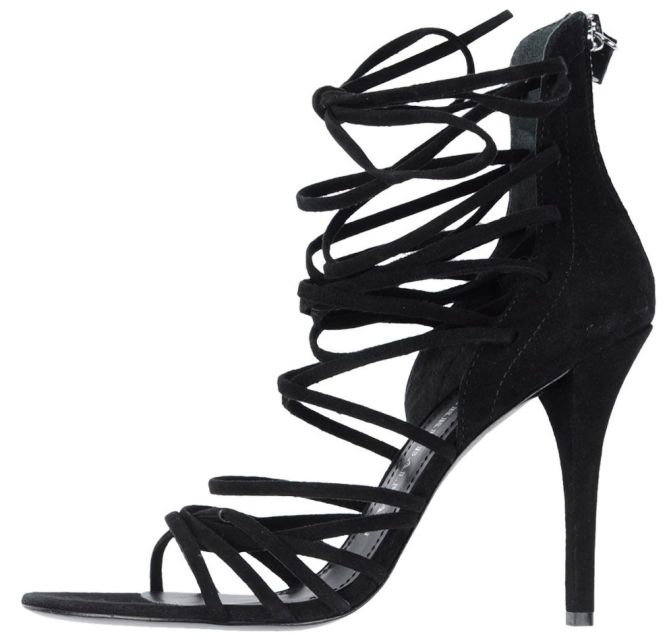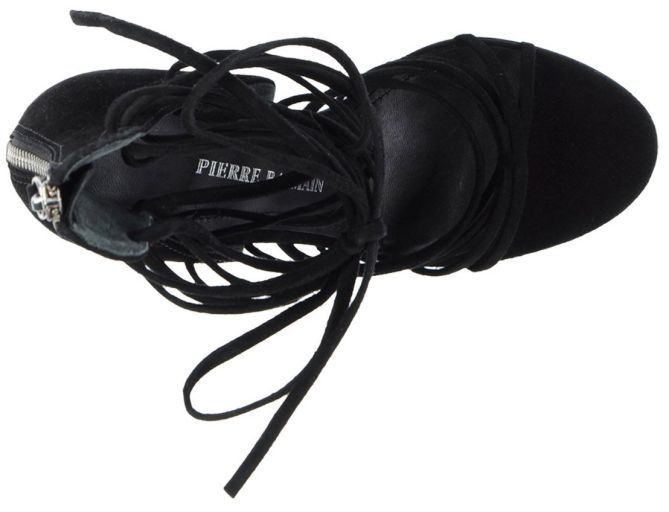 Pierre Balmain Lace Up Sandals, $284 (was $401)