The Italian tour of Selena Gomez and The Weeknd continues. The couple is spending their time in Italy, visiting museums and eating pasta.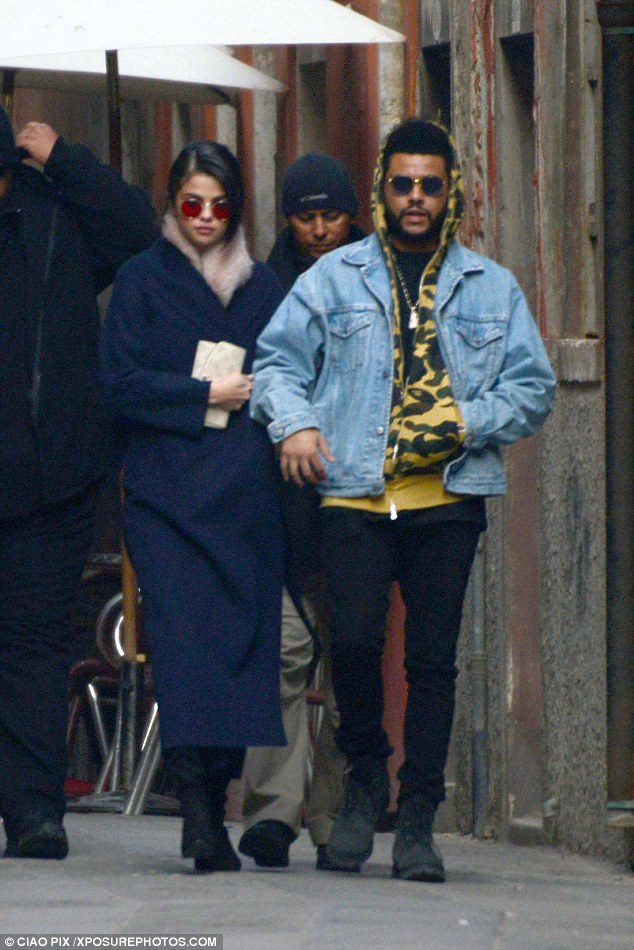 They are enjoying their time as tourists. They looked happy but at the same time shy. They were spotted in Venice while they were walking through the narrow streets of the Italian city.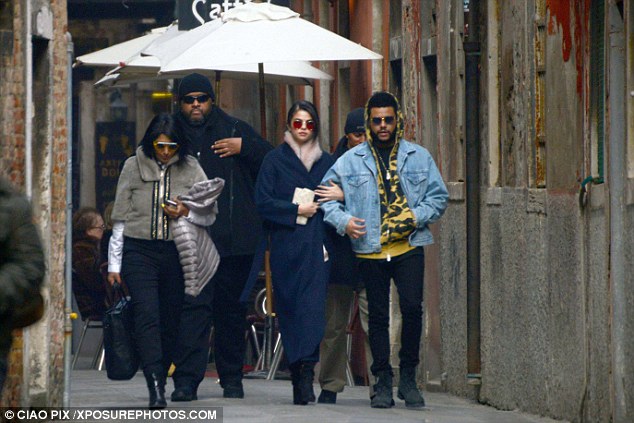 Selena's look was absolutely on point. She had a long blue coat to face the cold weather. She added a thick beige fur scarf. The trend of her look is the pair of boots she wore: the over the knee boots. Every celebrity has a pair of these boots in his wardrobe.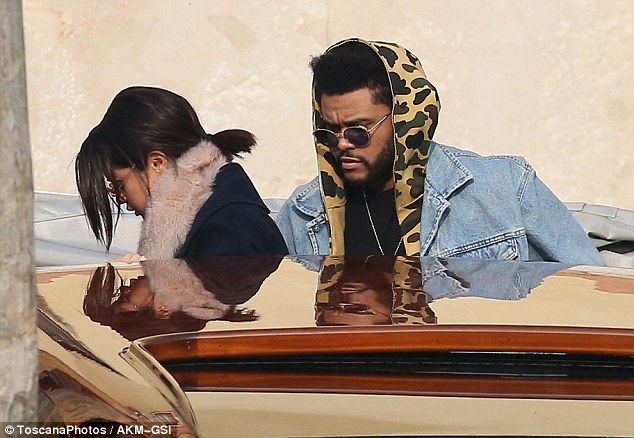 This is a must-have and you are still on time to grap yours. They look great with everything from jeans to skirts and dresses. Then they are also warm to face the cold temperatures during winter time. Selena wore a pair by Stuart Weitzman Highlands. They are classic and in black.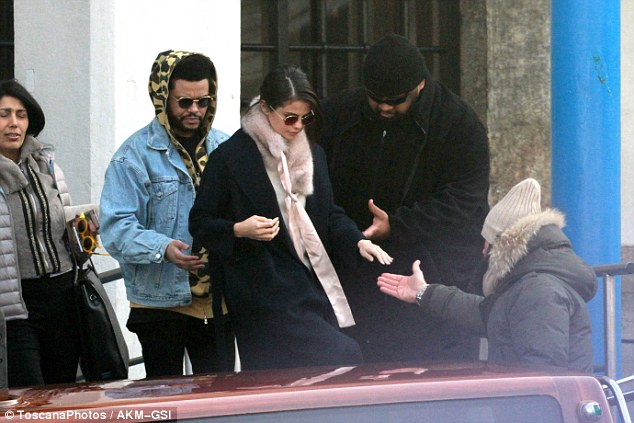 These boots have been spotted on the Kardashians in every colour. The reason why these boots are so famous among the stars (and not only among them) is that they are versatile. Selena is going around Italy in style and comfy wearing these boots.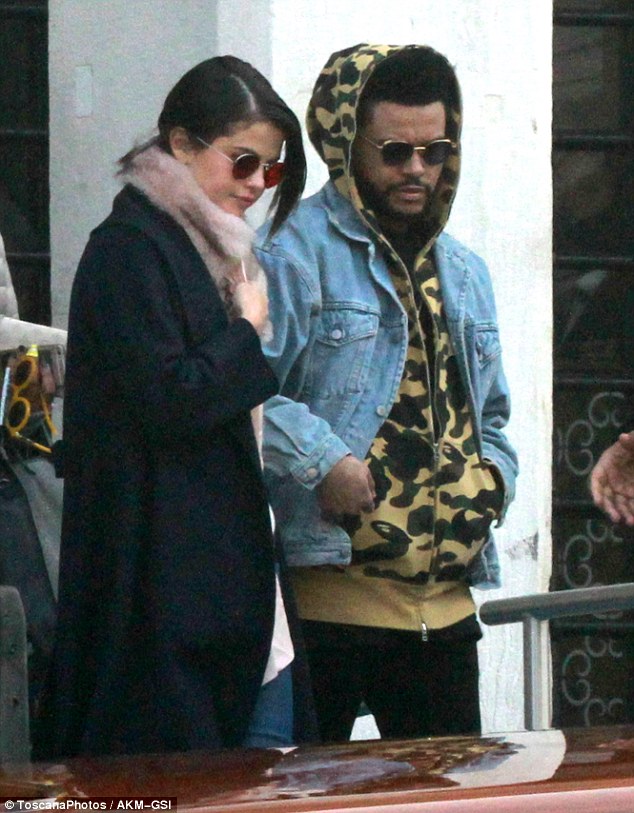 Her beau had a completely different look. He wore a camo hoodie in a bright yellow and green with a denim jacket over it and he matched everything with a pair of boots. The couple looked happy. They were spotted the first time as a couple in January when they went to dinner at Giorgio Baldi in Santa Monica. Selena looked affectionate with the new boyfriend, this vacation maybe helped them to be more closer.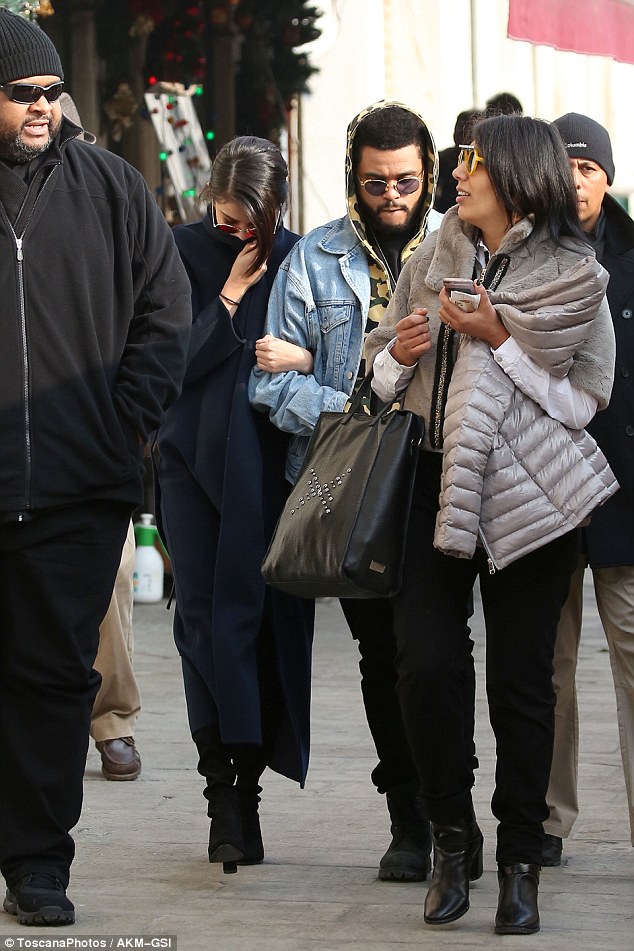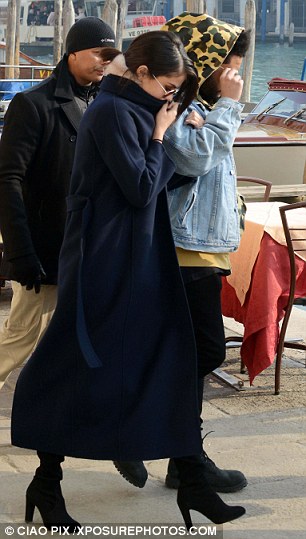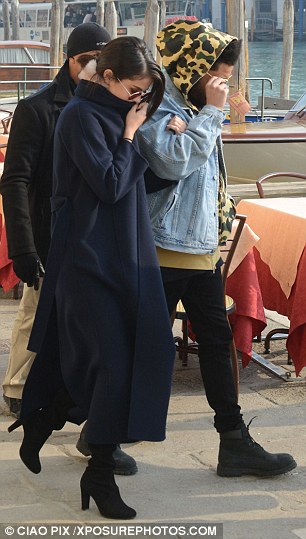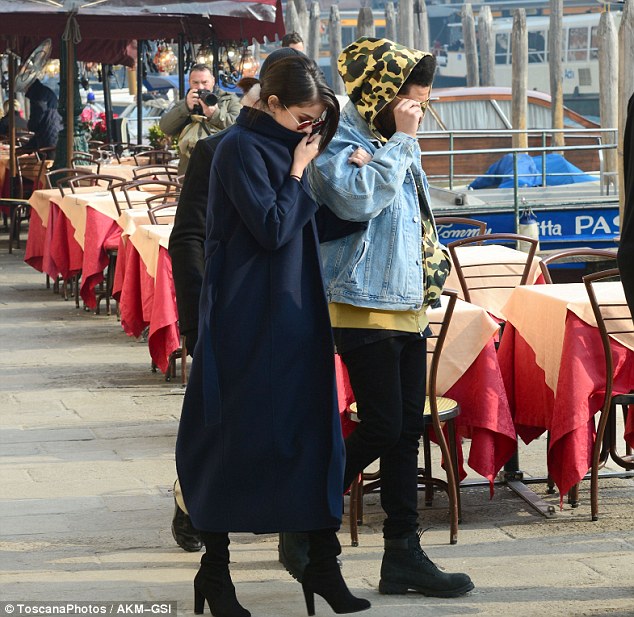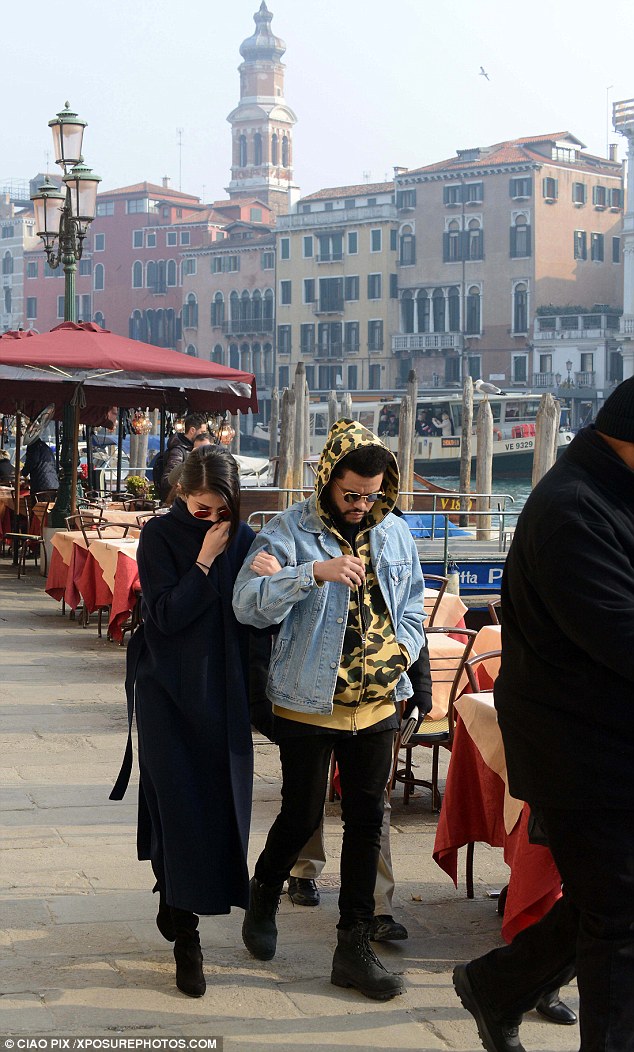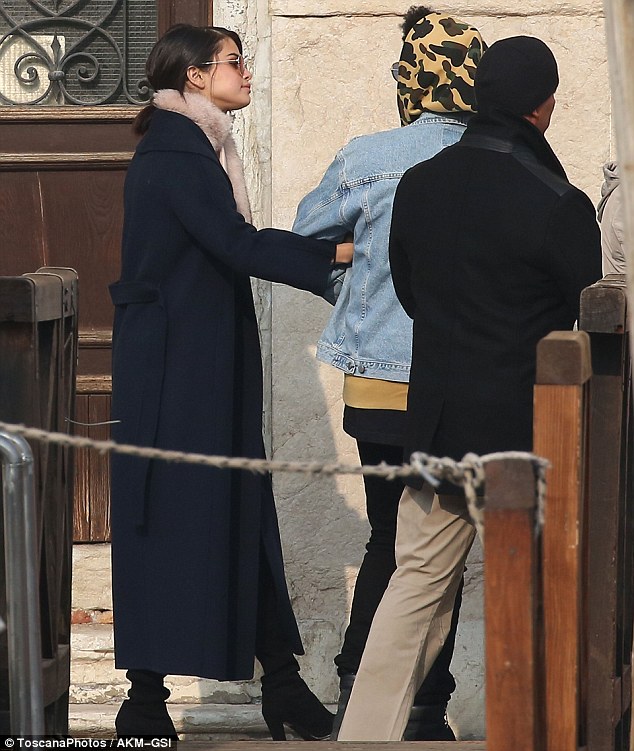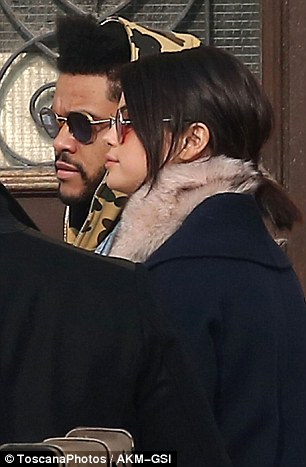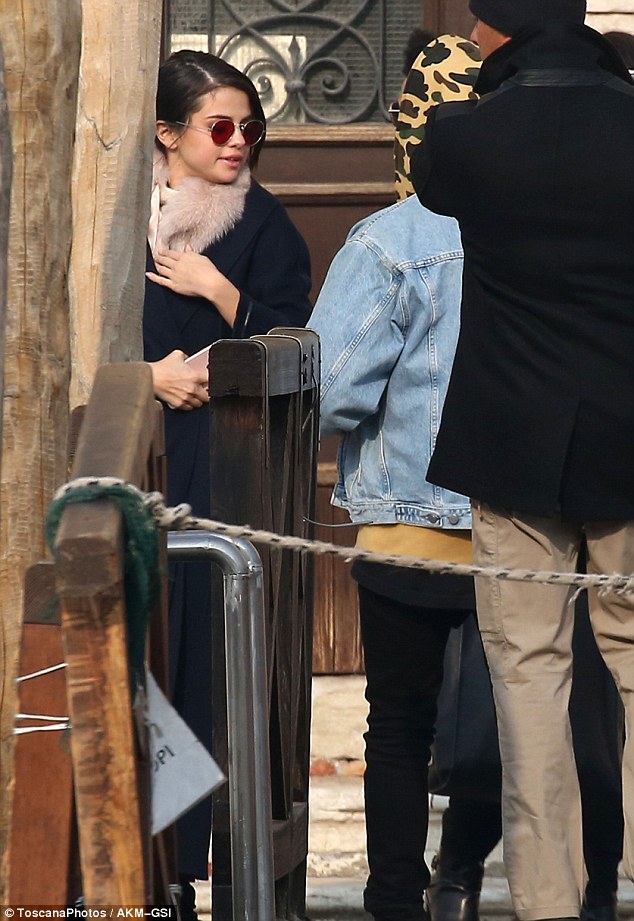 You can copy Selena Gomez high boots for less clicking below.