It appears high-cut swimsuits and thigh brows are the rage this season, all thanks to the likes of Beyonce, Kylie Jenner, and Khloe Kardashian. You could say it's officially the return of the 80s swimsuit.
I'm not a fan and I wouldn't be caught dead wearing one, but I can't deny that the severe silhouette offers a different kind of sex appeal.
After Kylie, Kendall, and Khloe made waves with their thigh brows a couple of weeks back, woman-child and former Disney darling Selena Gomez also succumbed to the trend. She took a dip in a simple one-piece suit detailed with a low-cut neckline while in Miami on Friday.
She definitely painted quite a picture, and I have no doubt she took everyone's breaths away with her daring and sultry display. I mean, Selena looked hot!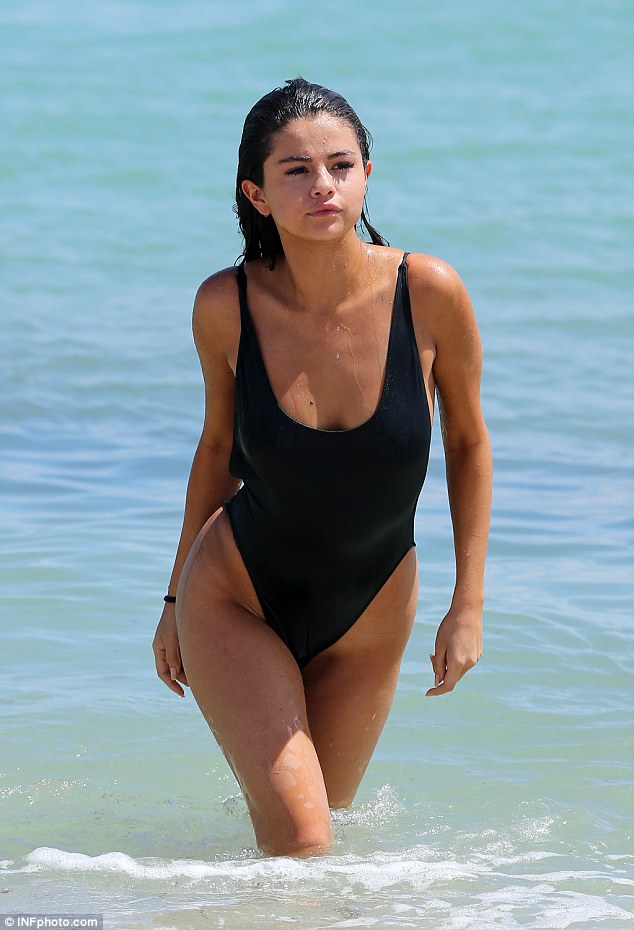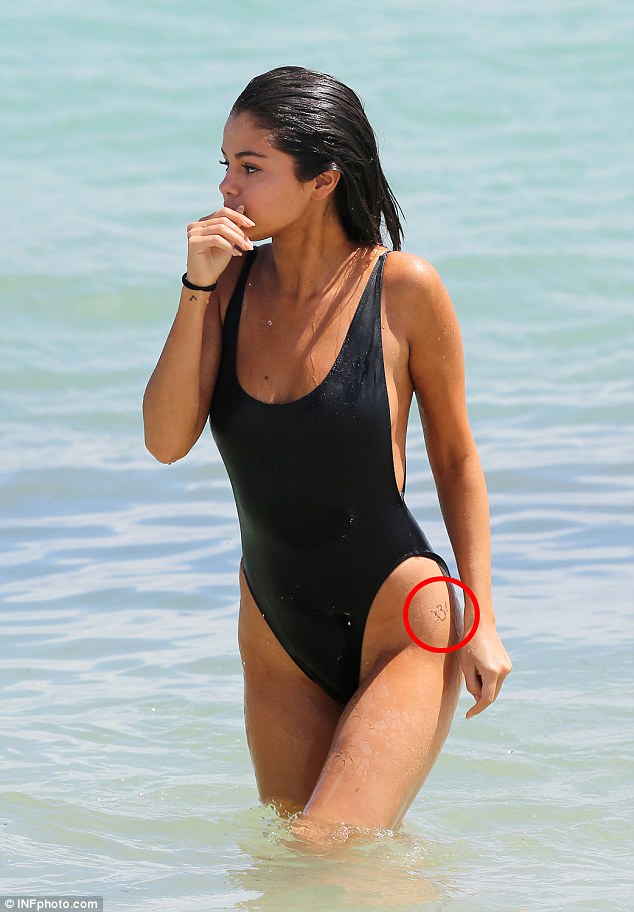 Selena Gomez takes a dip in Miami beach while decked a high-cut bathing suit, September 18, 2015
Wow. She's really workin' that suit. Would you agree?
What's even sexier is that she's a natural beauty. She's probably wearing a bit of makeup to accentuate the eyes, but everything else looks clean and un-painted.
Speaking of following trends, it appears Selena has taken a liking to long vests and coats just like Kim K.. She sported two last week, a black one to cover a low-cut-top-and-skinny pants combo, and an orange number worn with a white shirt.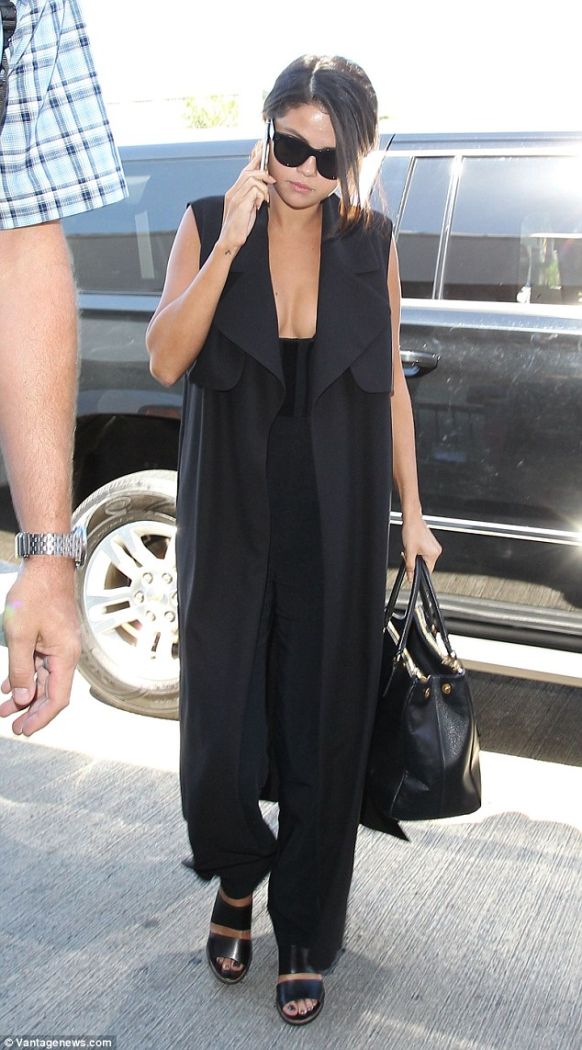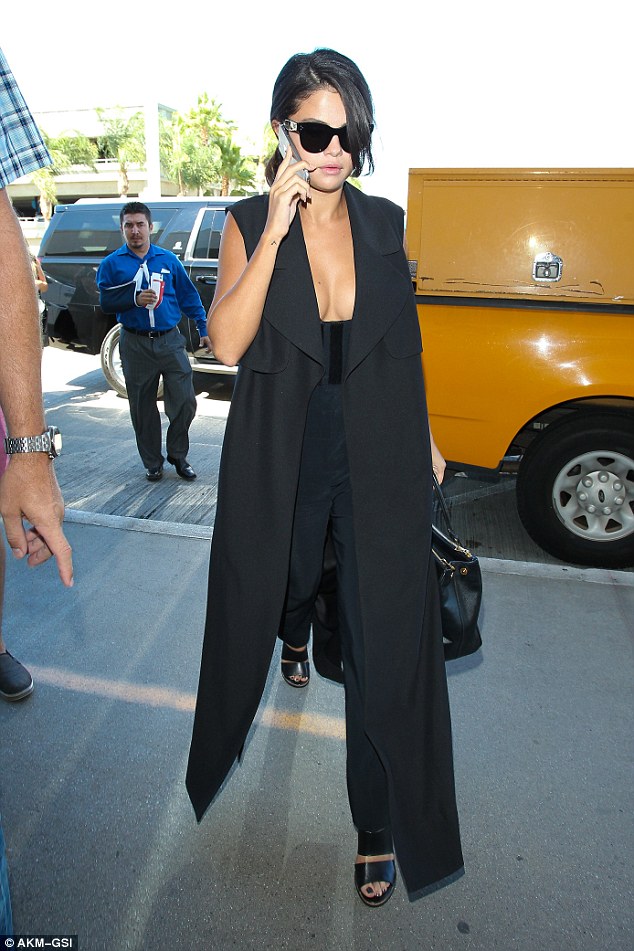 Selena Gomez arrives at LAX to catch a flight to Miami on September 17, 2015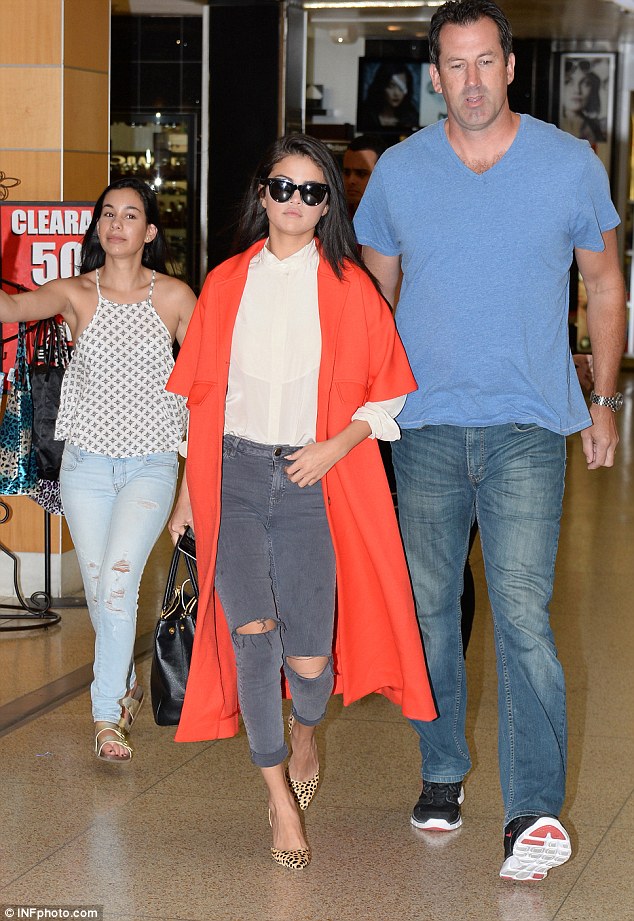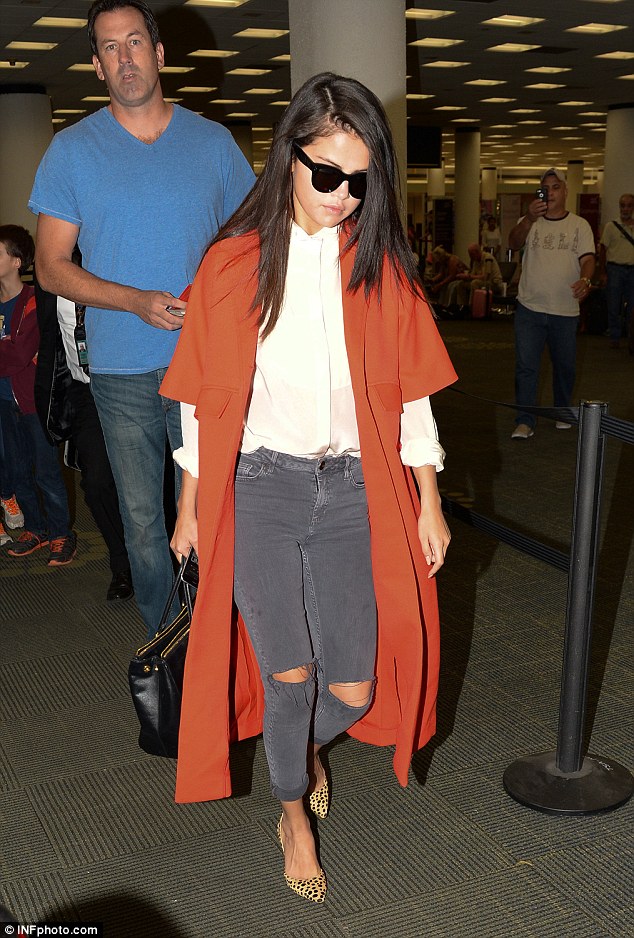 Selena rocks an orange topper a she arrives at the Miami airport to catch a flight to LA, September 19, 2015
I can't blame Selena. I love long vests and coats too. They can instantly turn a simple outfit into a fabulous one. She paired her ensembles with on-point footwear, which made her look all the more chic. As you may already know, shoes can make or break an outfit. In Selena's case, we all can't deny that she looks good in these photos.
Selena's black vest is from Camilla and Marc, but I couldn't find any deetz on her yellow topper. As for the shoes, the chunky strappy  slip-on sandals are from Carvela Kurt Geiger, while her leopard-print pumps are from Loeffler Randall.
If you're a Selena fan or if you simply wish to steal her style, you can score both pairs online. The sandals are on sale, but you'll have to pay full price for the pumps: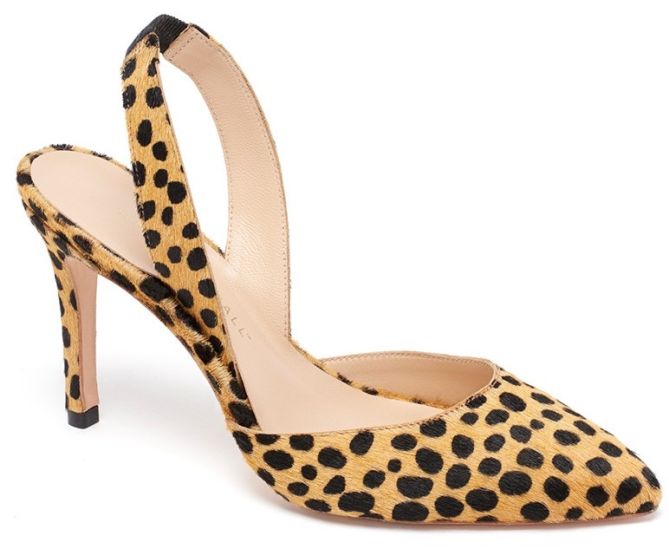 Loeffler Randall Flore Pumps, $350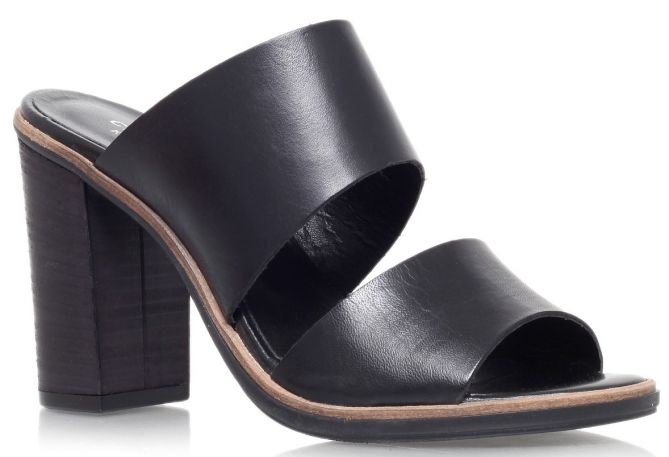 Kurt Geiger Carvela Krow Sandals, $120 (was $150)