Selena Gomez just made public her love for Zayn Malik. The young actress and singer recently opened up in an interview with Key 103FM that she wouldn't mind collaborating with the former One Direction-er, saying: 'I know Zayn, so it's almost like if he would ever want to reach out, he knows that he could'.
Hmmm, did she or did she not just flirt with Zayn by saying that? What do you think?
Speaking of Selena, she was spotted looking rather pretty in a pleated leather skirt while out grabbing coffee in New York City yesterday. The brunette cutie teamed the flowy piece with a gray cropped sweater and two-band block-heel slides, while a pair of round-rimmed sunnies topped off the whole getup. As expected, Selena looked fabulous.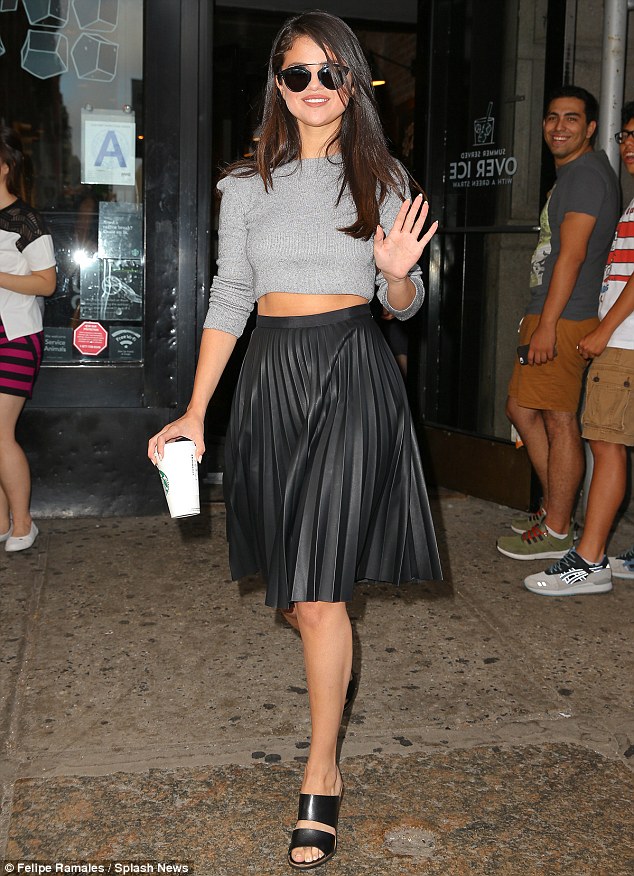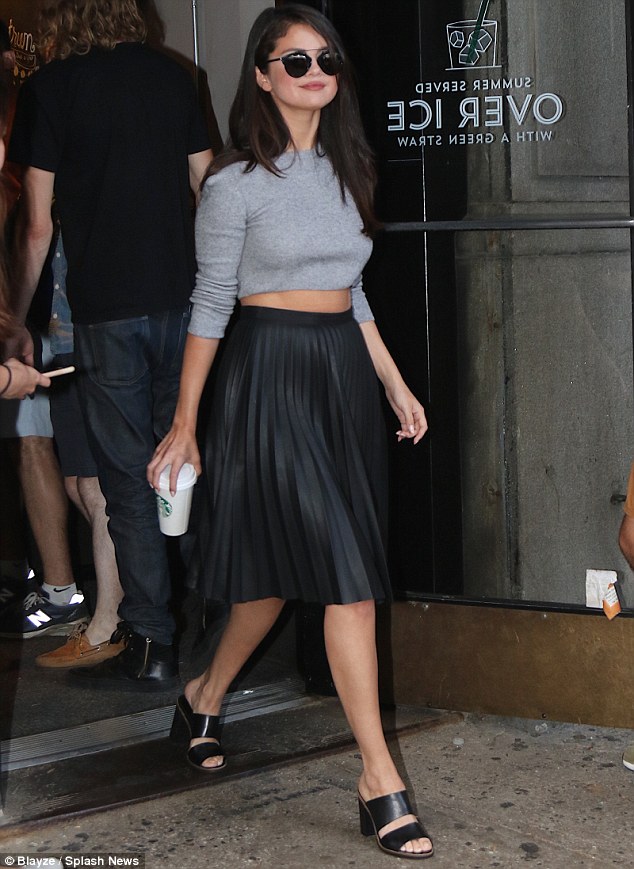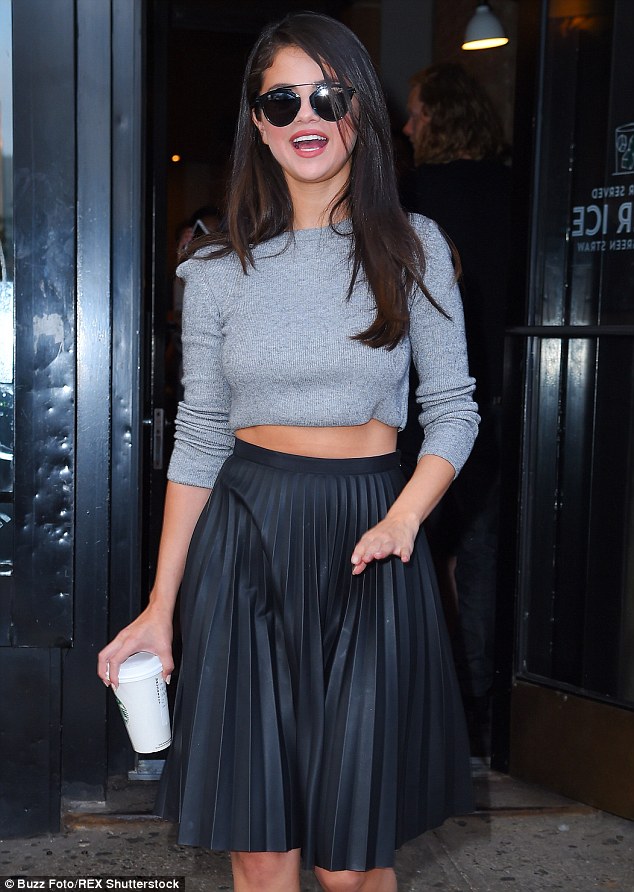 Selena Gomez grabs coffee in New York City on August 19, 2015
Is it just me or do you also think she lost a bit of weight?
I'm not saying she looks unhealthy, but she did gain a few pounds after breaking up with Bieber. In any case, I think she looks amazing in these photos. Don't you?
Would you wear her outfit?
I don't see any reason why you shouldn't give it a try. If you're not too keen on showing off your midriff, go with a classic fitted sweater instead.
Selena's crop top is from Topshop, while her pleated leather skirt is from Givenchy. If you want to steal her style, you can easily substitute the designer skirt with a more affordable alternative, like this piece from J. Crew.
Selena's cute sunnies are from Dior and they're available for purchase over here. As for the block-heeled sandals on her feet, they're from Kurt Geiger. I couldn't find them online, but they look very similar to the "Krow" sandals below: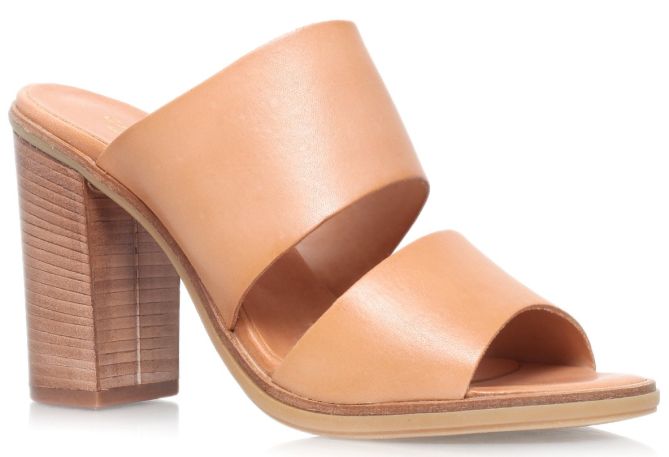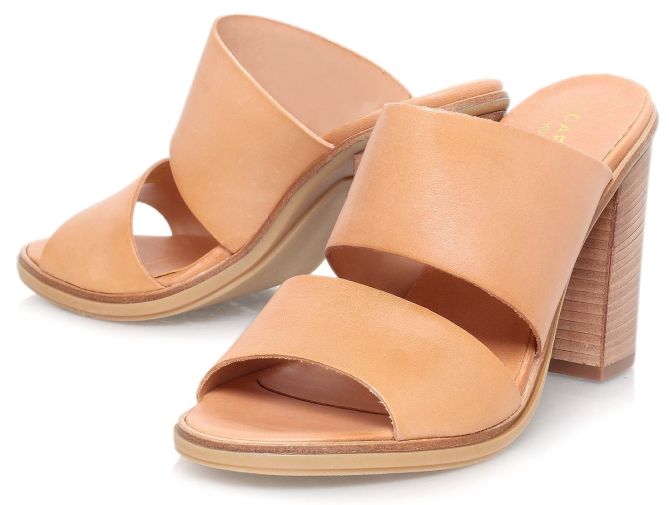 Kurt Geiger Krow Sandals, £95
You can find the Krow online. They retail at about $149. Because of the neutral color, they're the perfect sandals to wear with your outfits this summer. They also feature 3.5-inch-tall heels so they're actually very comfortable.
Now if you want a pair in black, you will need to visit the nearest  Kurt Geiger store or stockist in your city to be able to snag a pair. Or, you can try these one-of-a-kind "Seneca" sandals from Rachel Zoe instead: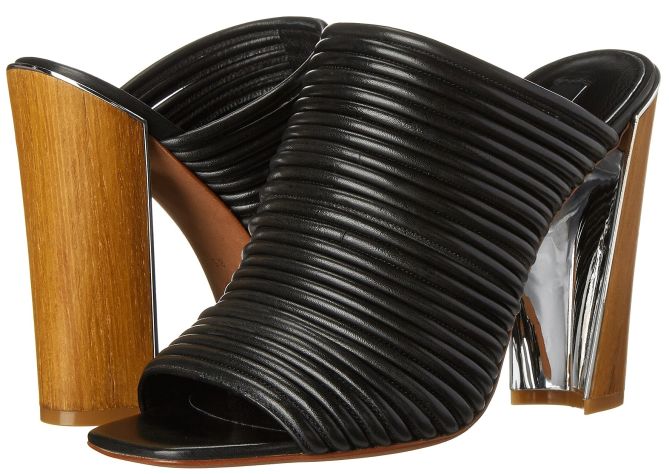 Rachel Zoe Seneca Sandals, $395