If The Weekend has a show in Brooklyn this week, guess where Selena Gomez is at? Yes, you guessed, she flew on Friday to New York to catch up wit her boyfriend. The two made her relationship official in January and have been seen together since then.
Selena Gomez has an amazing sense of style and likes to take fashion risks, but on Saturday she keeps it simple and casual. The super star wore a pair of destressed jeans and a dark blue hoodie. She added a pair of mirror sunglasses and a cross body bag. The only element that makes this outfit intreseting is the pair of shoes she picked. These black satin ankle boots and a pointy toe.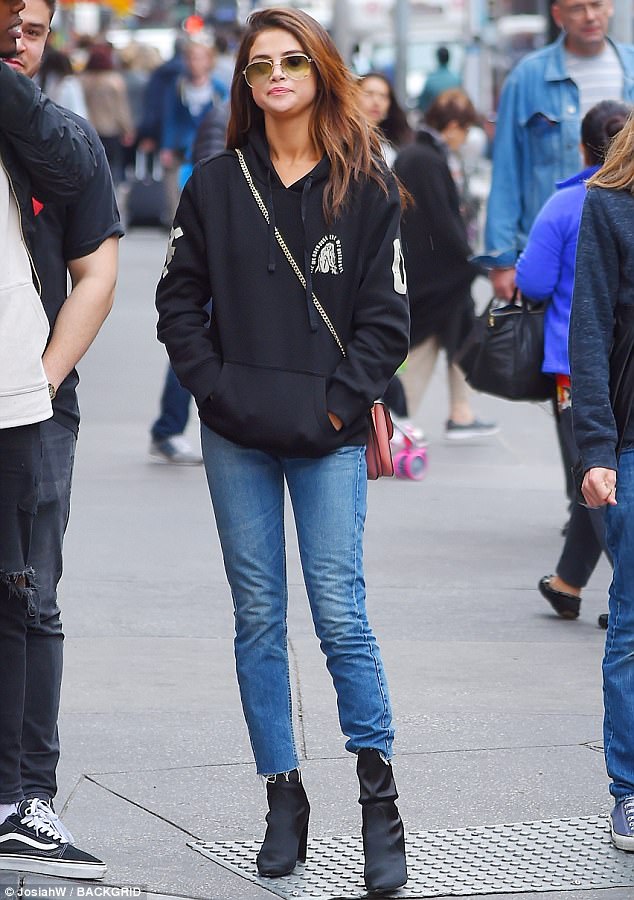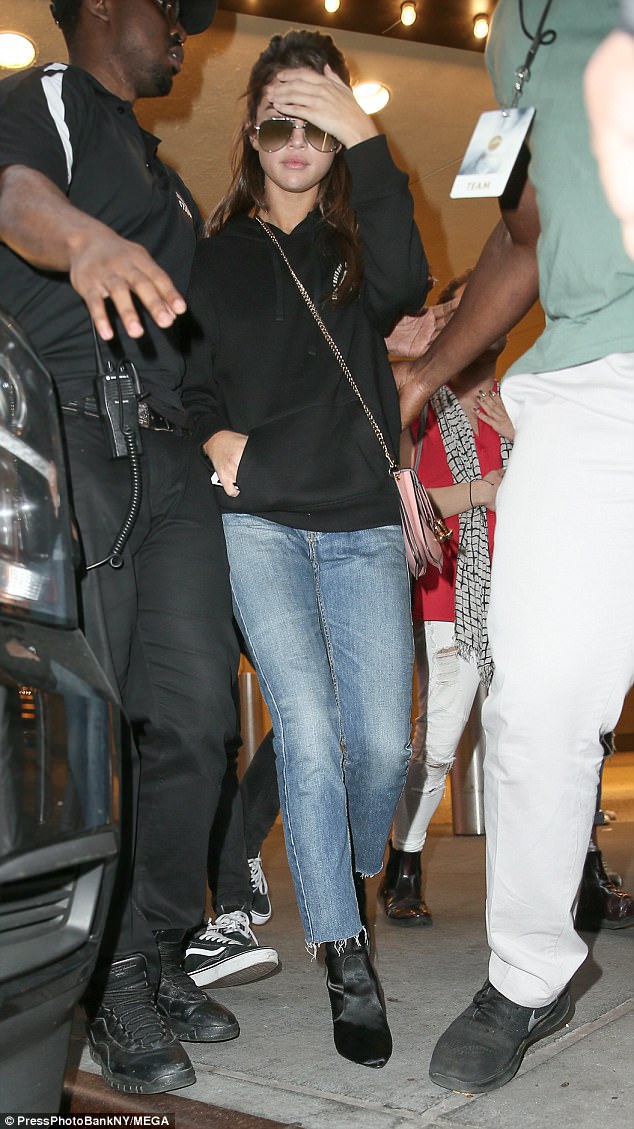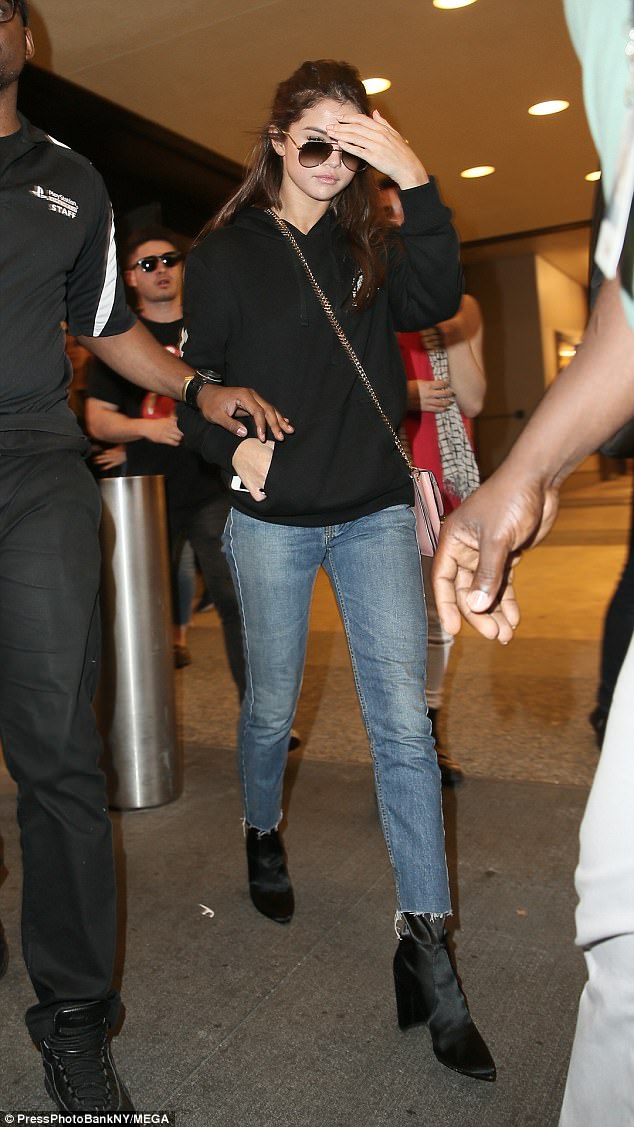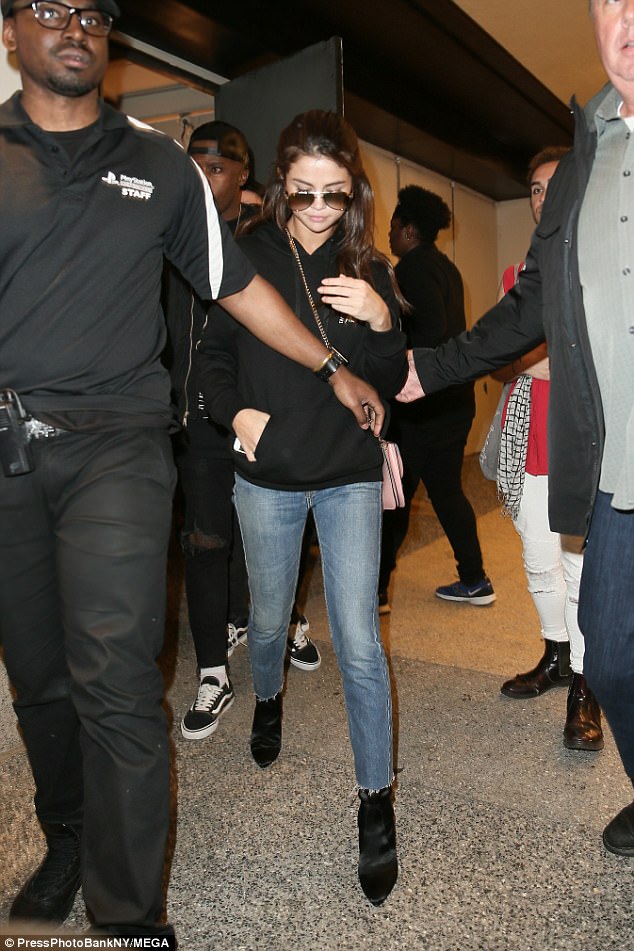 These ankle boots are from Stuart Weitzman and you should get them now. If you are living in a colder climet pair those ankle boots with a circle skirt and a cropped over sized sweater and don't forget to add some accesories.
For the summer time, pair them with jeans shorts and a lace top, add a bandana and some feater earrings.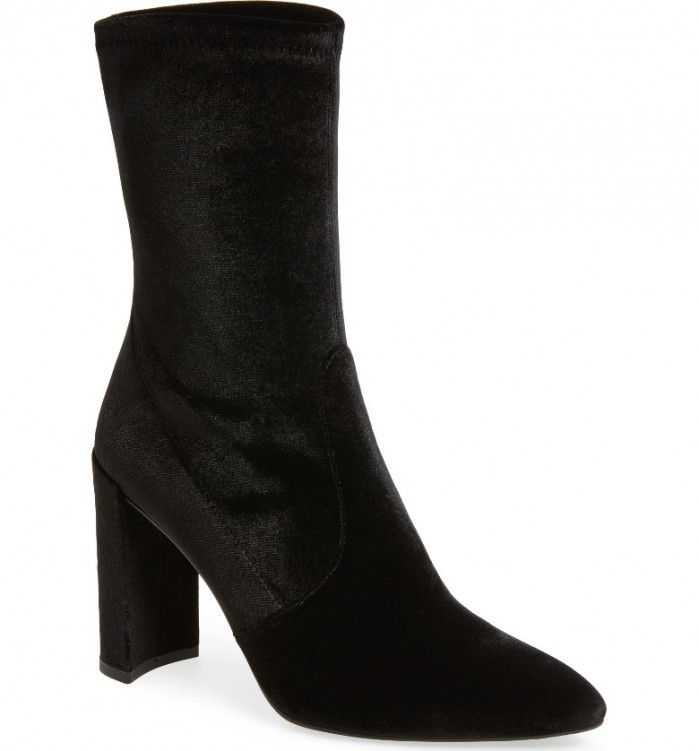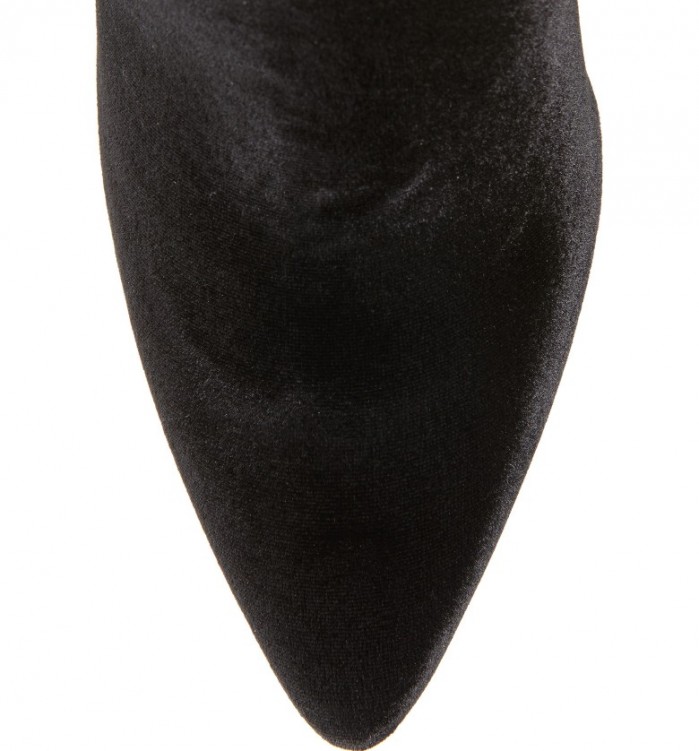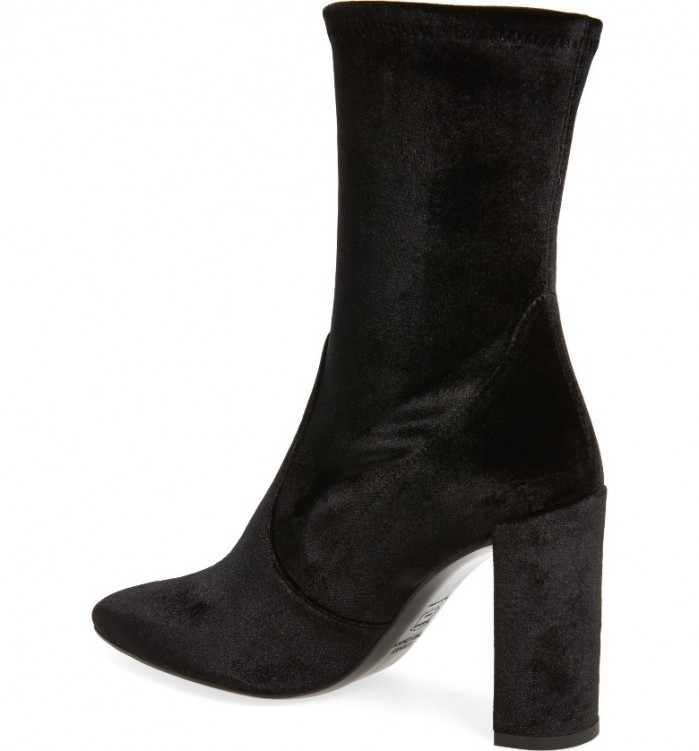 Here is a cheaper option :
Public Desire- CAYDEN HEELED SOCK BOOTS IN BLACK STRETCH