Selena Gomez got herself a fresh tan, and it's not just a shade darker than her skin color. It's a significant change — kind of like when Jennifer Lopez repackaged herself (tan, smoky-eye makeup, and all) when she came out with her first single as JLo in the 90s.
In fact, at first glance, you'd think the young actress overspent her time in the sunbed. Whether you think she looks good in her new skin color or not, that's entirely up to you. I think it suits her dark hair, but you may have an entirely different opinion. Here's a look at the new Selena: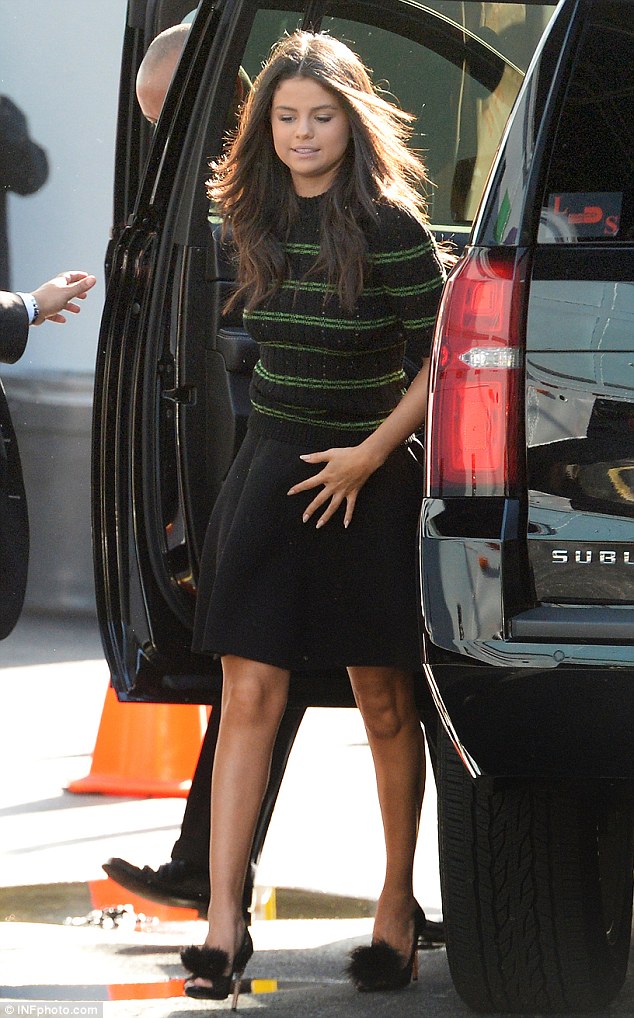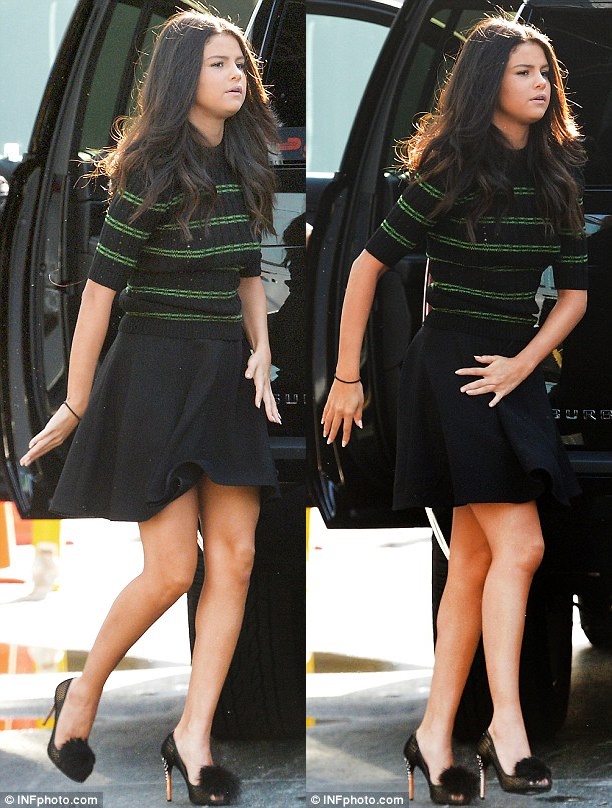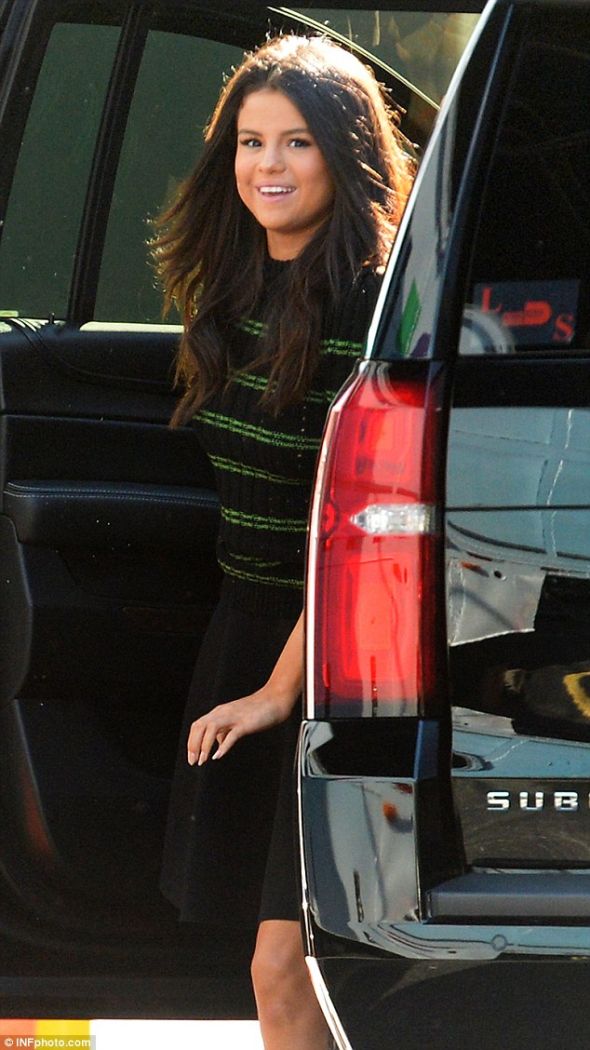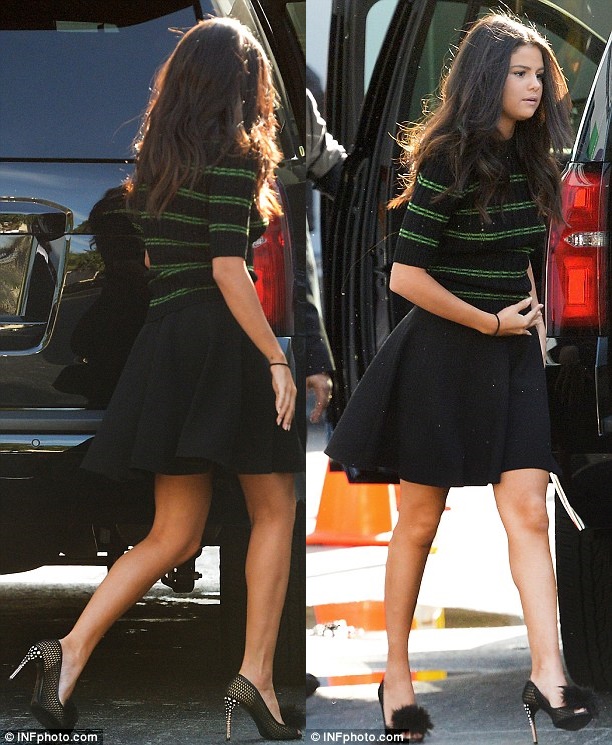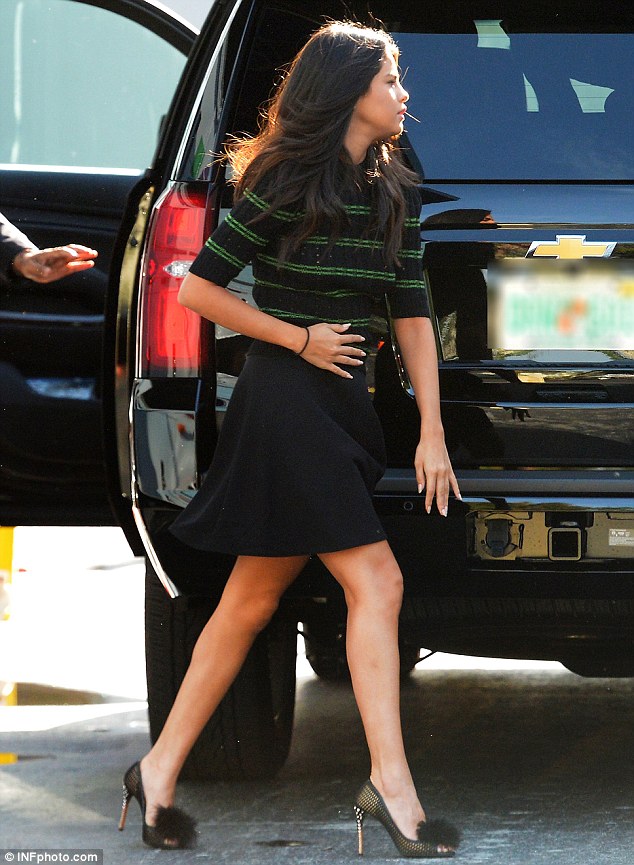 Selena Gomez arrives at a studio for her appearance on Despierta America in Miami, Florida, on September 18, 2015
Well, any thoughts? Do you like her this way or do you prefer her with lighter skin?
She looks more sophisticated, that much I can say. As for the outfit, I like it. It's simple, elegant, a little preppy, and a tad  playful. I like how she finished the mix with pompom detailed mesh pumps. The shoes injected a dose of flair to an otherwise ordinary ensemble.
If you're crushing on the look, then here's the info you need to know: Selena's skirt, top, and heels are from Miu Miu. The striped sweater isn't available online, but below is a similar piece from the label. As for the skirt, it's a simple skater-type number that isn't too special, save for the fact that it is crafted from wool-crepe blend material.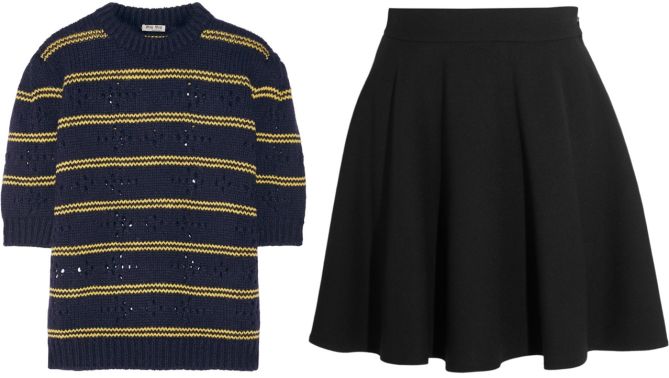 Miu Miu Pointelle Paneled Striped Wool Sweater, $790 / Miu Miu Wool A-Line Skirt, $930
Now here's a closer look at Selena's Miu Miu pumps. They follow a peep-toe silhouette and are crafted from honeycomb mesh and leather materials. What ultimately sets the pair apart from the usual are two things — the heels and the pompoms on the toes. The slim stilts are bedecked with crystals and painted in a gorgeous ombre color, while the fluffy feathery add-ons on the front give the shoes a degree of flamboyance guaranteed to create an unforgettable statement.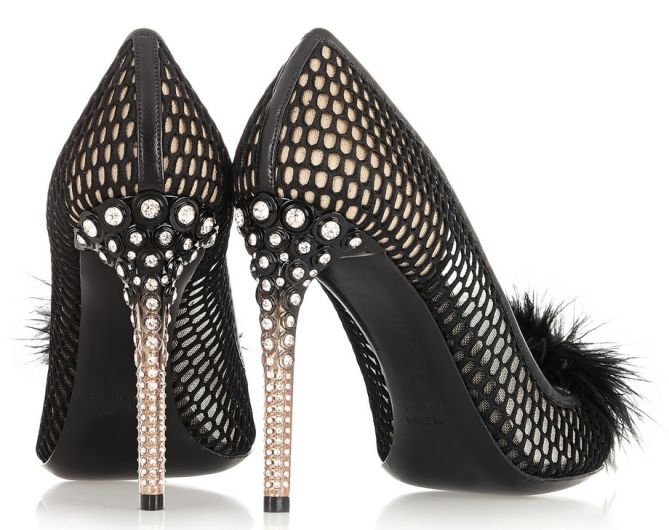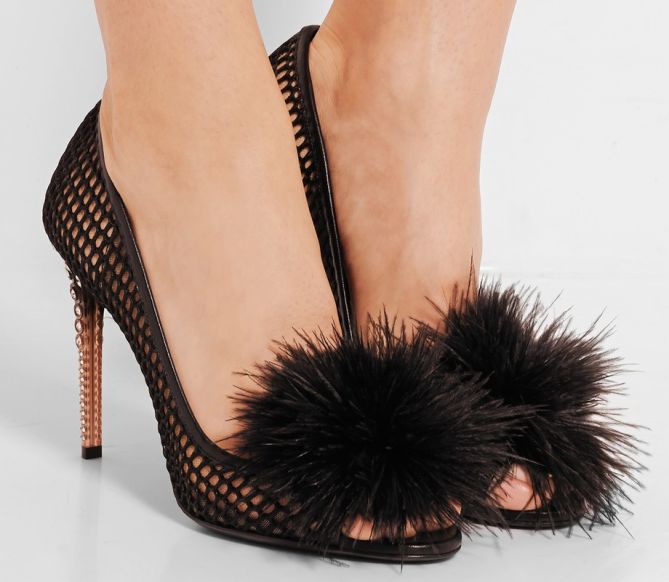 Miu Miu Feather Embellished Mesh Peep Toe Pumps, $1,090
Quite a fancy-looking pair of heels. Would you agree?
You can score Selena's Miu Miu pumps online if you want them. They retail at $$1,090. To steal her style for much less, go with these feather-detailed pumps from Kate Spade instead. If you wish to kick things up a notch, do a bit of DIY by attaching crystals onto the suede heels. Team with a short a-line skirt and a striped sweater, then voila! You're good to go!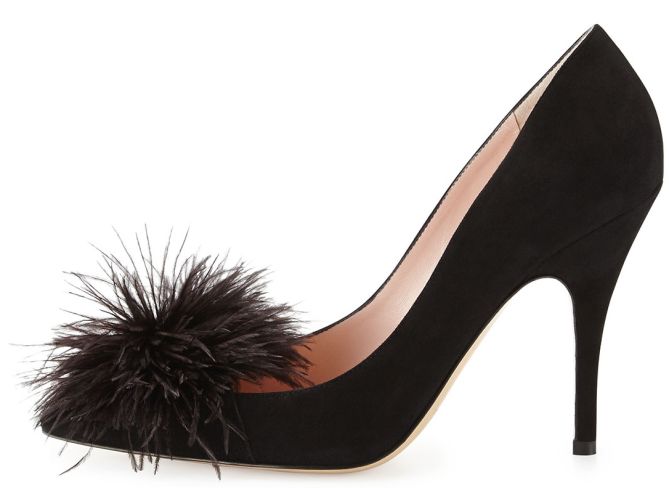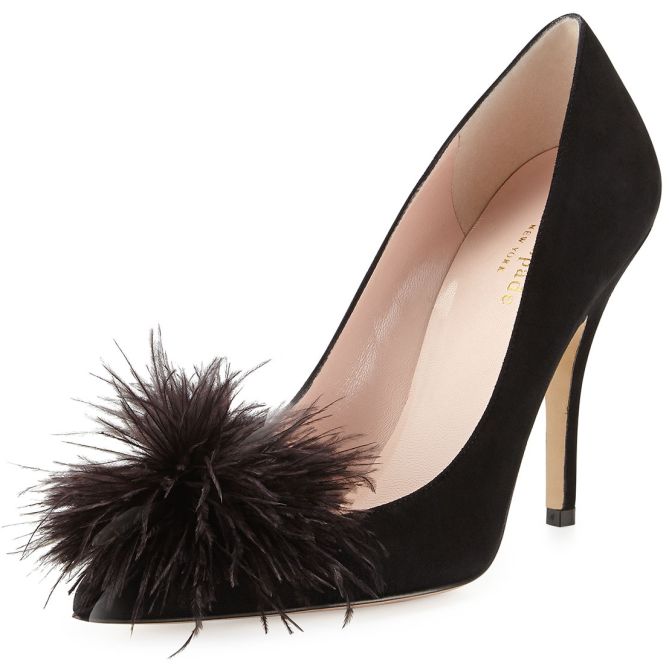 Kate Spade Lilo Pouf Suede Pumps, $350