Several months ago, Selena Gomez and Orlando Bloom were spotted hanging out together. Rumors started swirling that the two had something going on, but both claimed that they were just friends. And perhaps they were so.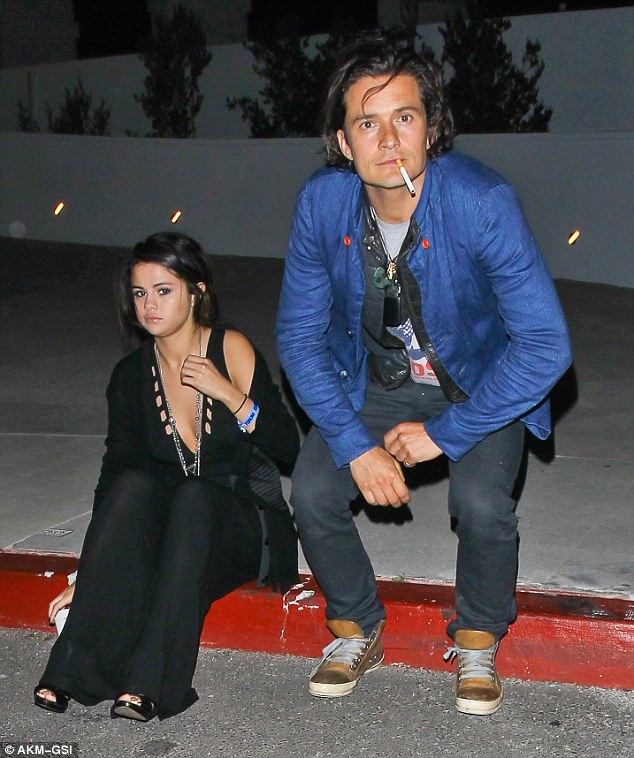 Selena Gomez and Orlando Bloom spotted together back in March 2014
But on Monday, the two were spotted together again!
This time, they were seen entering LAX airport together, trying their best to stay several feet apart to keep the people from talking. Sorry Selena and Orlando, but that bit of distance did not stop the tongues from wagging.
For the plane ride, Selena slipped into an all-black edgy attire consisting of a tee worn with leather-like jeans and a leather jacket. The former Disney darling teamed the combination with a brown scarf, some dark eyewear, and a pair of casual black lace-up combat boots. It was the kind of attire I'd wear myself — cool, comfortable, and easy to move around in. Strangely, Orly also had on the same getup.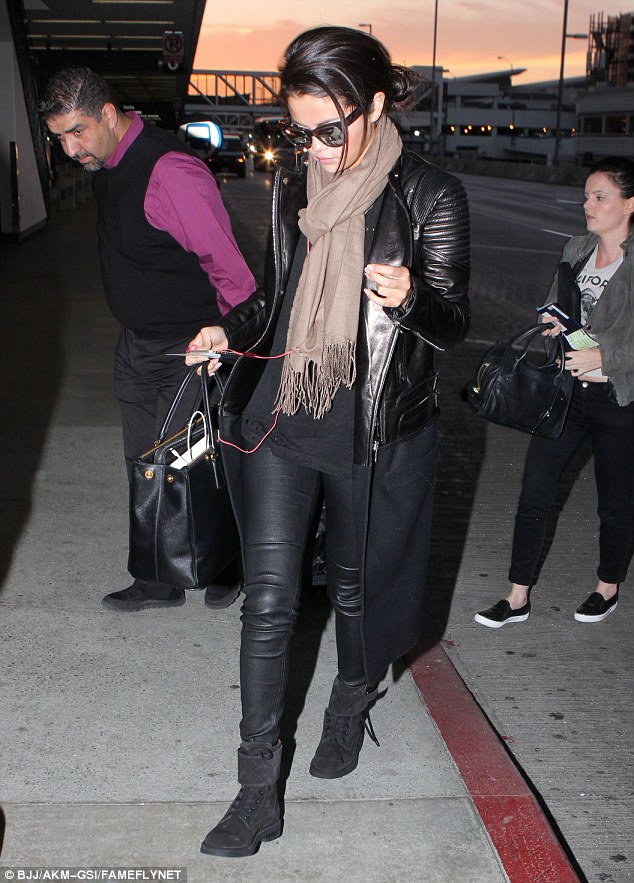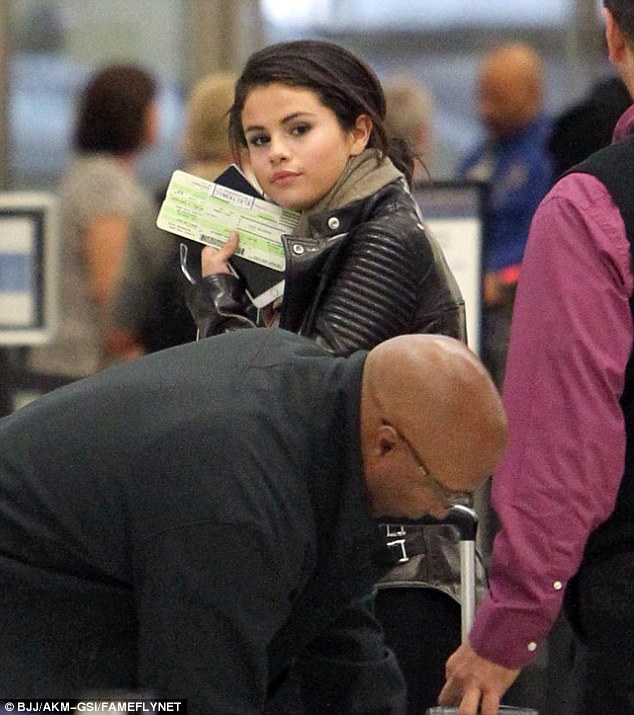 Selena Gomez arrives at LAX to catch a flight to Canada on October 20, 2014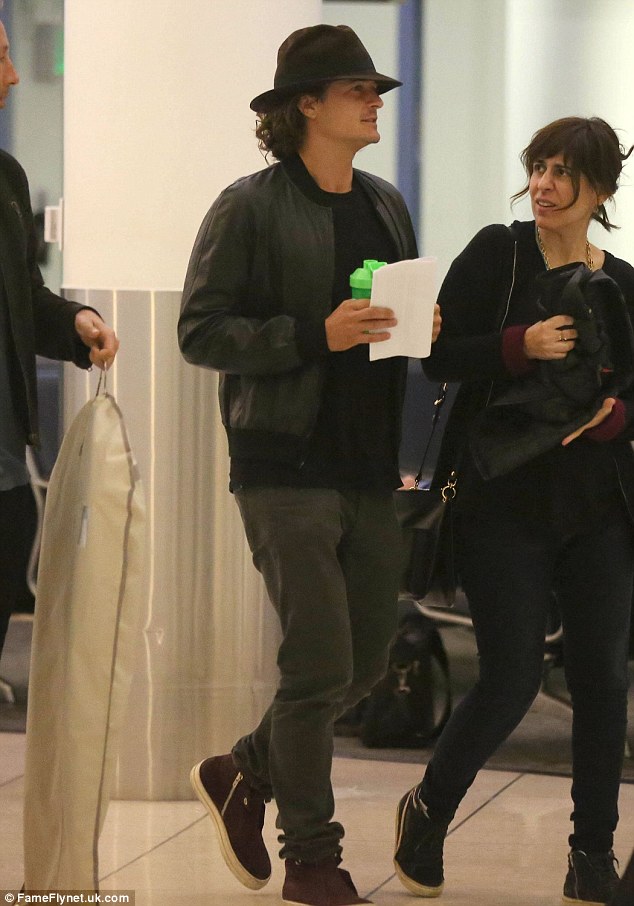 Orlando Bloom is also spotted entering LAX at about the same time, also to catch a flight to Canada, on October 20, 2014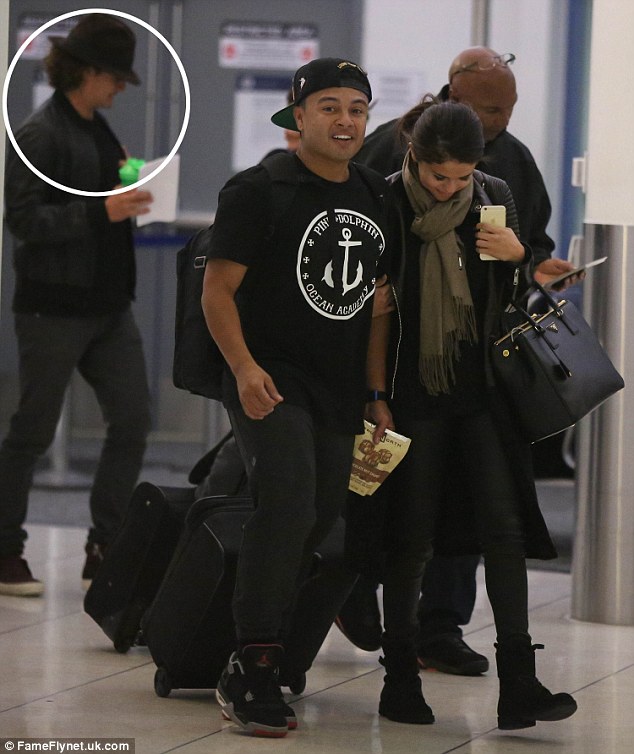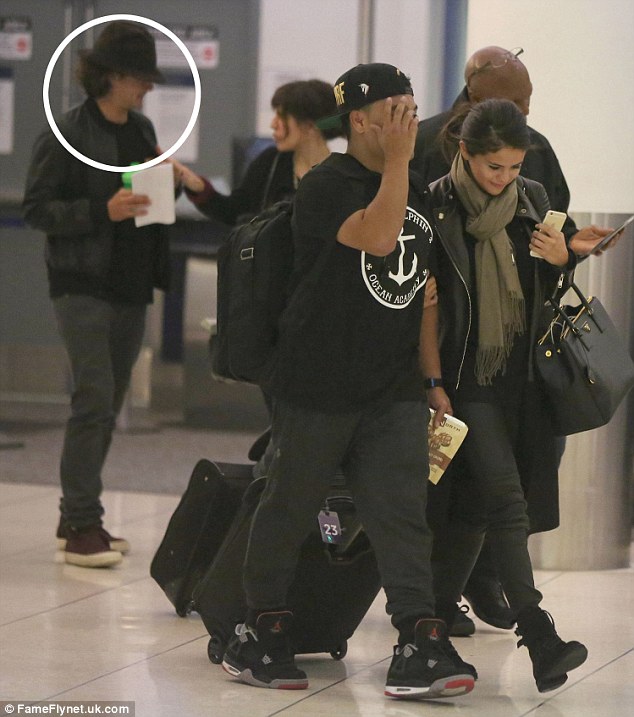 The two rumored-to-be-dating celebs walked several feet apart
So what do you think, are these two dating or not?
Personally, I'm going to give Selena and Orlando the benefit of the doubt and say this is just a coincidence. Maybe they were off to the same event, and just happened to book the same flight, yes?
I mean, it's too soon for both to actually go on a trip together. They haven't even started holding hands yet. C'mon people, this is all the product of pure gossip.
Now going to back to Selena's outfit, I'm having a major moment with her boots. They look unique and super comfortable. Any idea where she scored the pair?
I tried searching for them online but couldn't find any info. What I actually like about the boots are the wide quilted buckled "cuffs" or straps that detail the shafts. They don't look like ordinary lace-ups. I found similar style boots, but from expensive designer labels (Brunello Cucinelli, Valentino, and Sergio Rossi) so it's a no-go for me. Here's an example from Saint Laurent: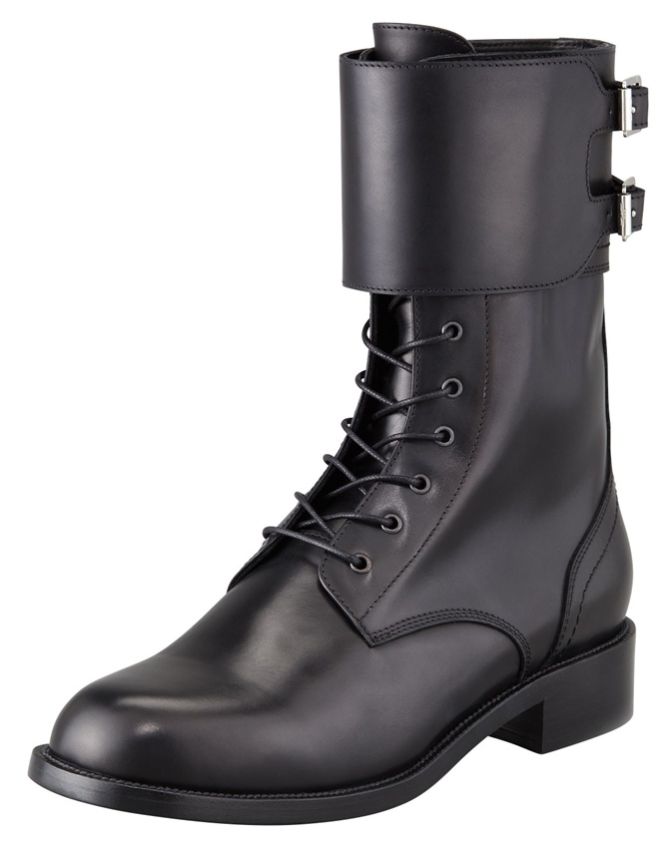 Saint Laurent Double Buckle Lace Up Combat Boots, $1395
Other mid-range brands also offer similar styles. They're not as expensive but will still put a dent on your wallet. Check out the "Bindu" and "Broome" from Via Spiga and Tory Burch: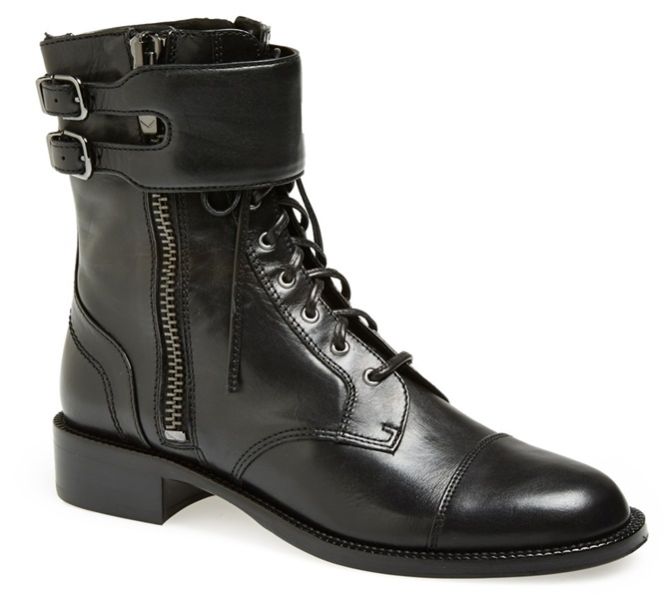 Via Spiga Bindu Buckled Combat Boots, $350
Tory Burch Broome Combat Boots, $450
Honestly, though, I may have to make do with this pair from Timberland. And it's for the simple reason that they're what my money can easily afford. Would you have any other suggestions: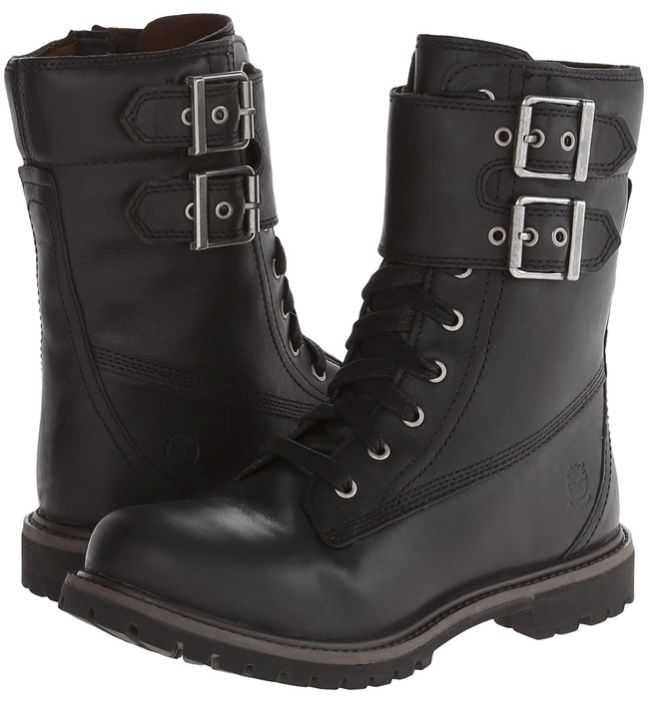 Timberland Earthkeepers 6″ Premium 8″ Double Strap Combat Boots, $180