Having an illness like lupus has not stopped Selena Gomez from trying to achieve what she wants in life. Of course, having the money and the emotional support system play a big role in how she is coping with such an ailment. I don't know if you will agree with this, but I seriously think that despite her condition, Selena has never looked better these days. It's as if she has blossomed and come out of her shell. She seems more confident and more self-assured; and there's an air about her that's unapologetic and more real.
I would also like to point out that her style has evolved for the better. Her sartorial choices are now more sophisticated with just the right hint of sex appeal.
Last week, she arrived at LAX in a sheer ladylike ensemble of white lace midi dress teamed with white strappy sandals.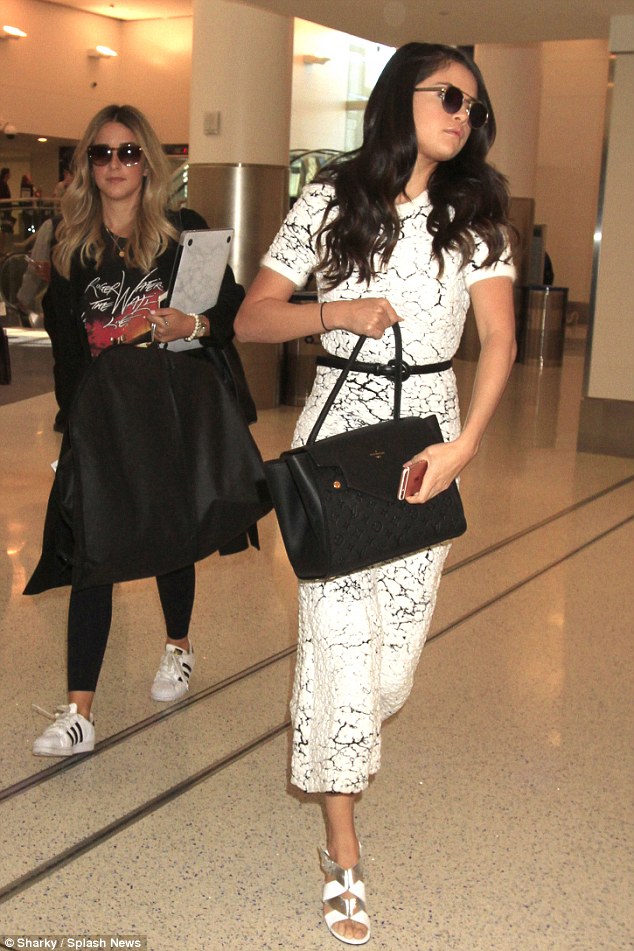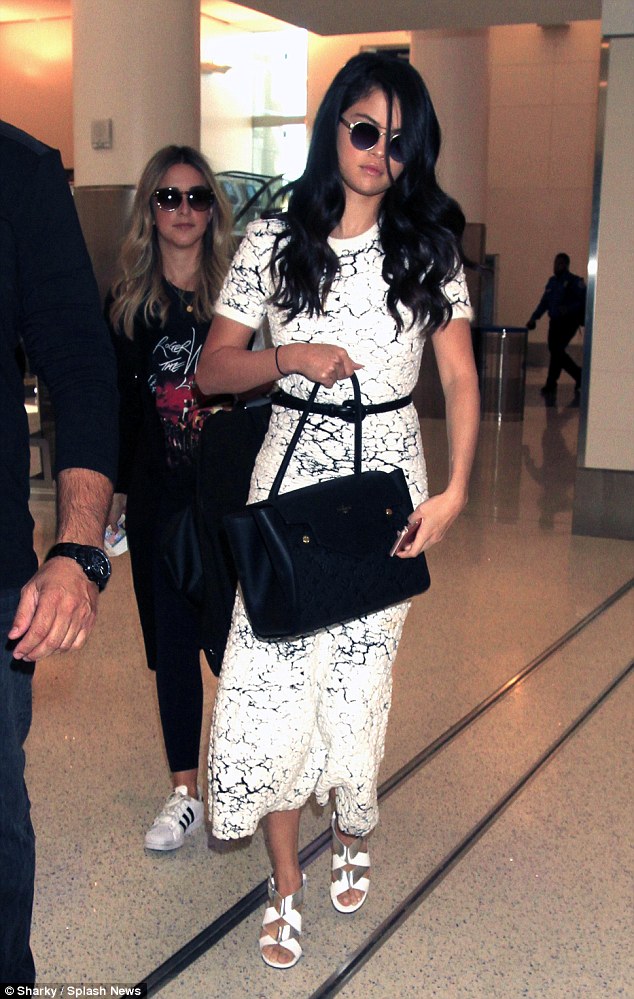 Selena Gomez arrives at LAX in a white lace dress teamed with white strappy sandals, October 9, 2015
Early this week, the brunette cutie stepped out in a grunge deluxe getup of sweater teamed with a split-front skirt and sky-high pointed boots.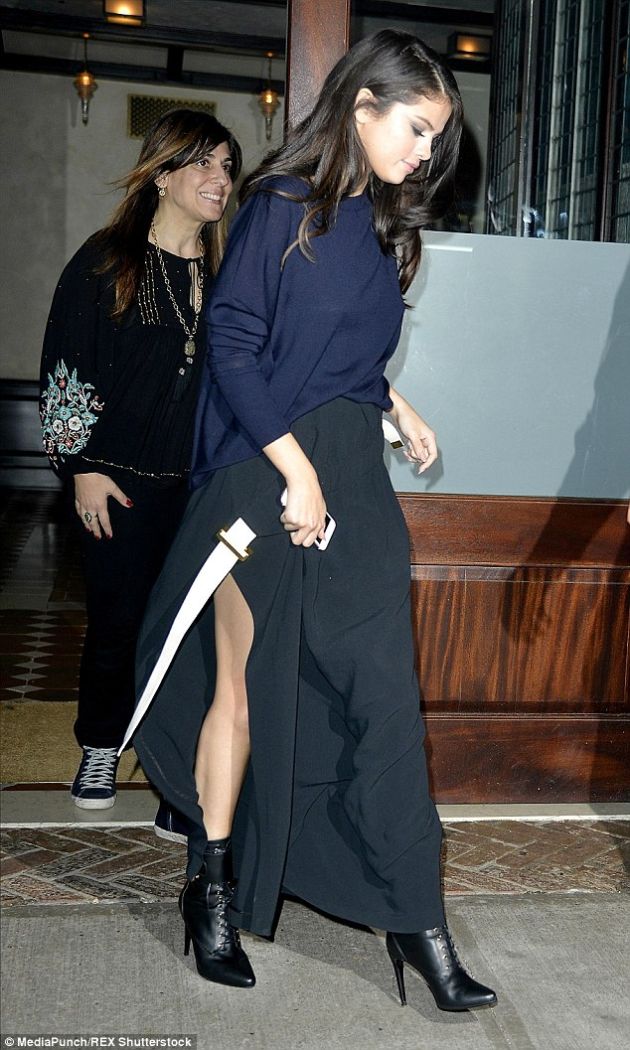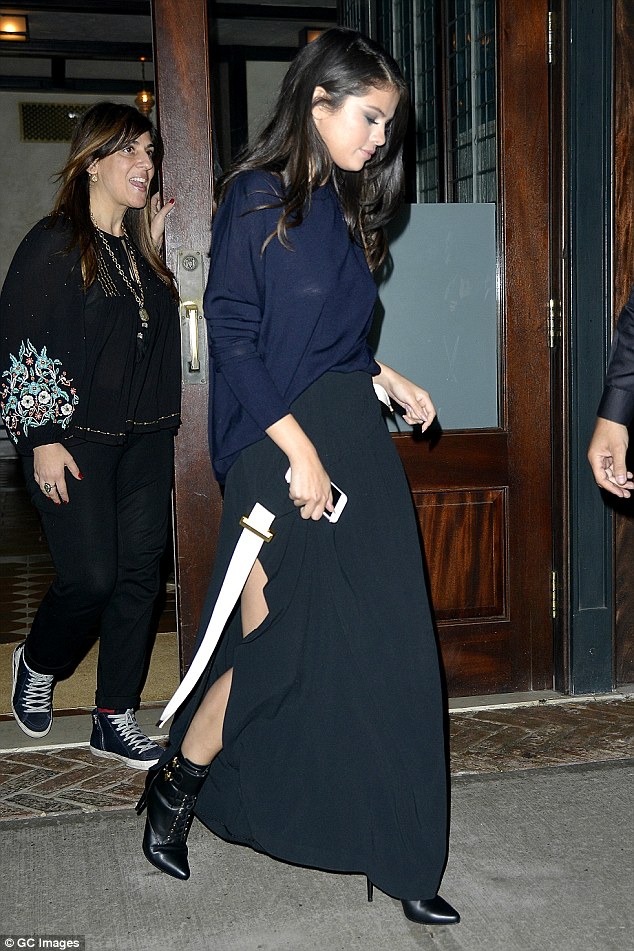 Selena Gomez steps out in New York on Monday evening while decked in pointed high-heeled boots and a maxi skirt, October 12, 2015
Soon after, she slipped into a series of black outfits while decked in a pair of tall strappy slides. Altogether, I'd say Selena has indeed never looked better.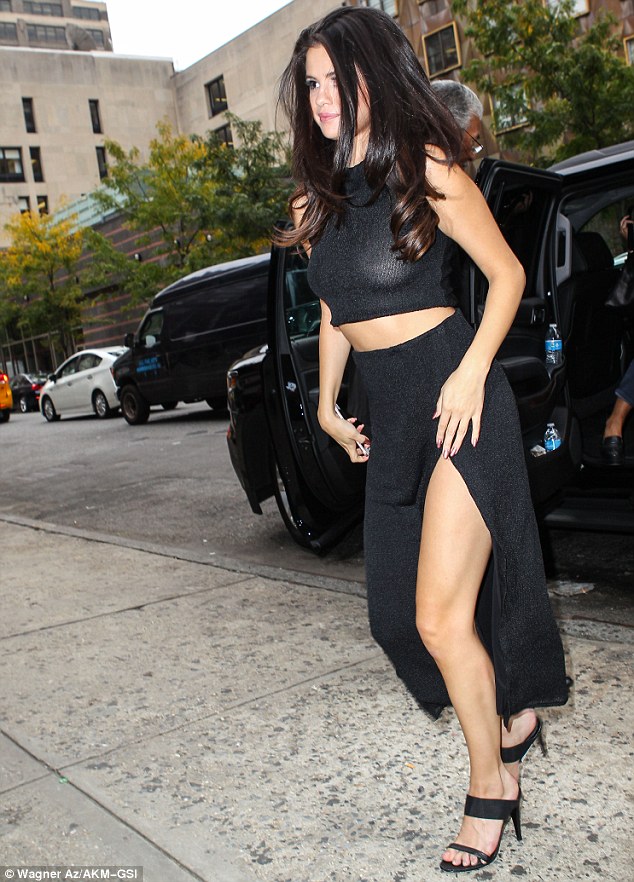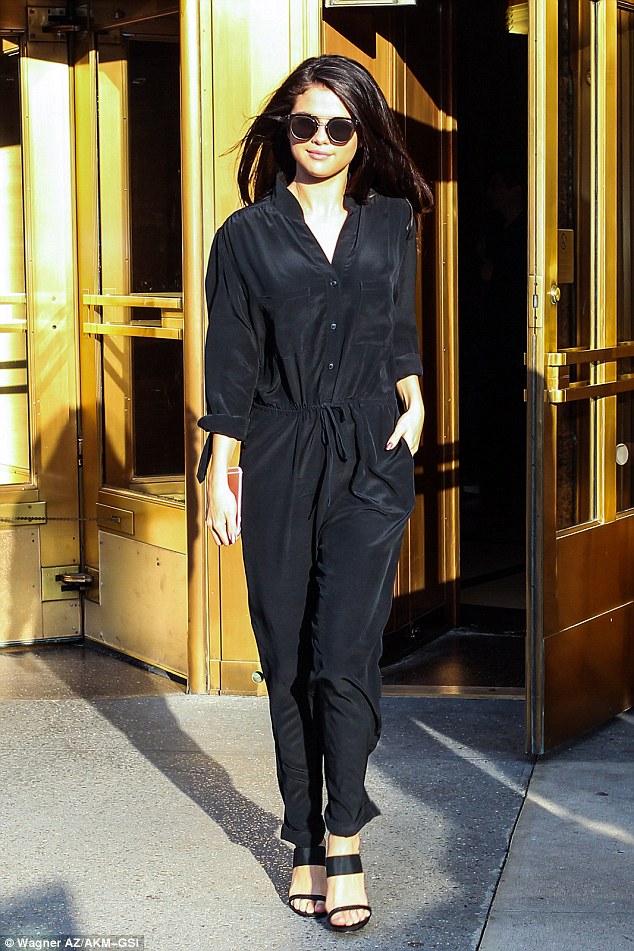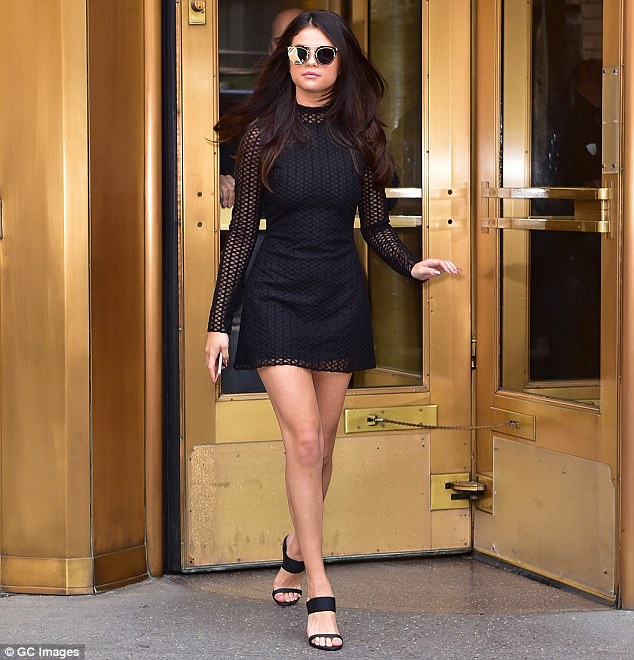 Selena promotes her new album through a series of appearances in New York on October 13, 2015
Let's not deny it. She is looking extra good these days. Would you agree?
Since we're all about footwear, let's focus on Selena's high heels. The white pair she wore to the airport are from Robert Clergerie. They're the Lissia, a versatile pair you can wear from sun up to sun down.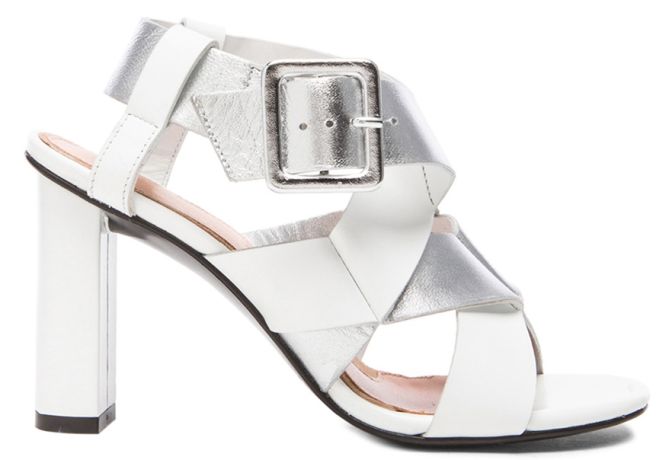 Robert Clergerie Lissia Sandals, $223 (was $695)
Selena's sexy pointed black boots are from Balmain. Dubbed as the Nina, they feature wide buckled ankle cuffs around the shafts, super tall slim heels, and a lace-up silhouette.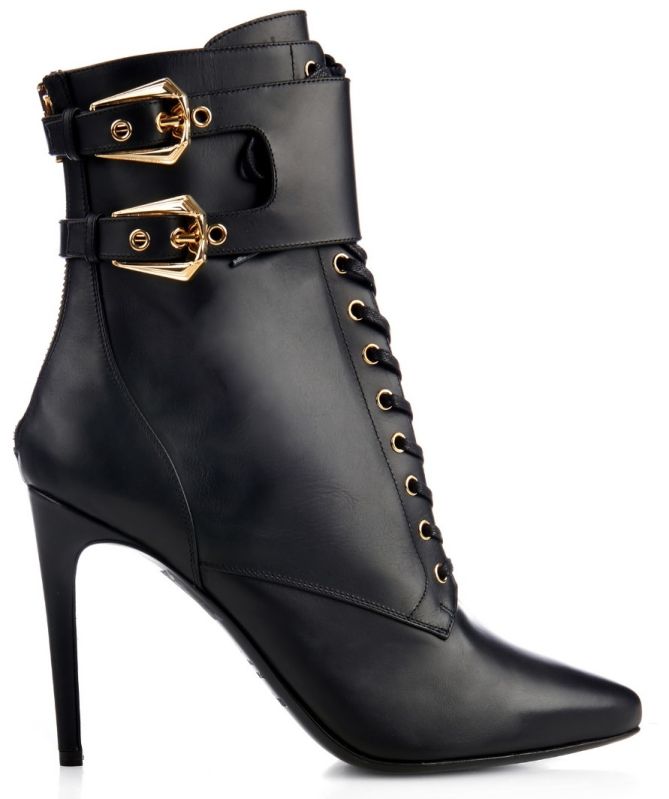 Balmain Nina Buckled Lace Up Boots, $1640
I couldn't find any details on Selena's black two-band slides from the last three outfits, but if you fancy them, you can get the same look using the Stuart Weitzman "My Slide" instead. The mules are currently on sale at $170, so I suggest you hurry and order away. The boots and sandals above are also available for the taking.
Stuart Weitzman My Slide, $170 (was $425)
Update: Selena's mule sandals are from Jenni Kayne