Selena Gomez may have skipped majority of the shows at Paris Fashion Week, but the brunette cutie made it a point to fly to the City of Lights in time for the Louis Vuitton presentation held just this Wednesday morning.
Selena was spotted arriving at the airport in Paris on Monday. For the plane ride, the singer decided on a chunky and cropped Fair Isle sweater and a pair of patterned tapered high-waist trousers that showcased her derriere. She then capped off the ensemble with a black purse and black cutout boots.
The whole getup was almost alright. I mean, for some reason, it did little to flatter her slender figure. Thankfully, however, her upbeat disposition made up for it. Her eyes were brighter and she looked happier — a big improvement from a few months ago when she just broke up with Bieber.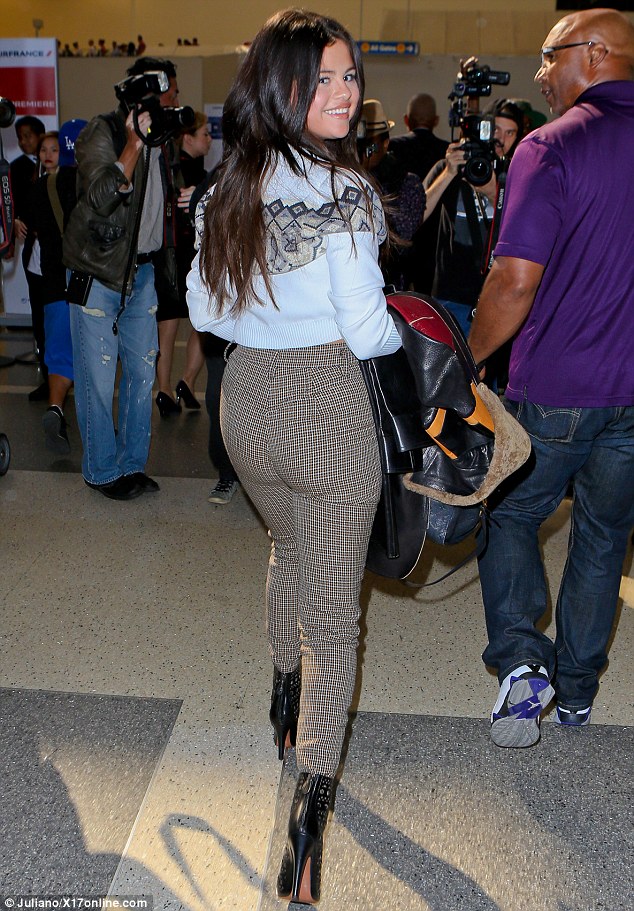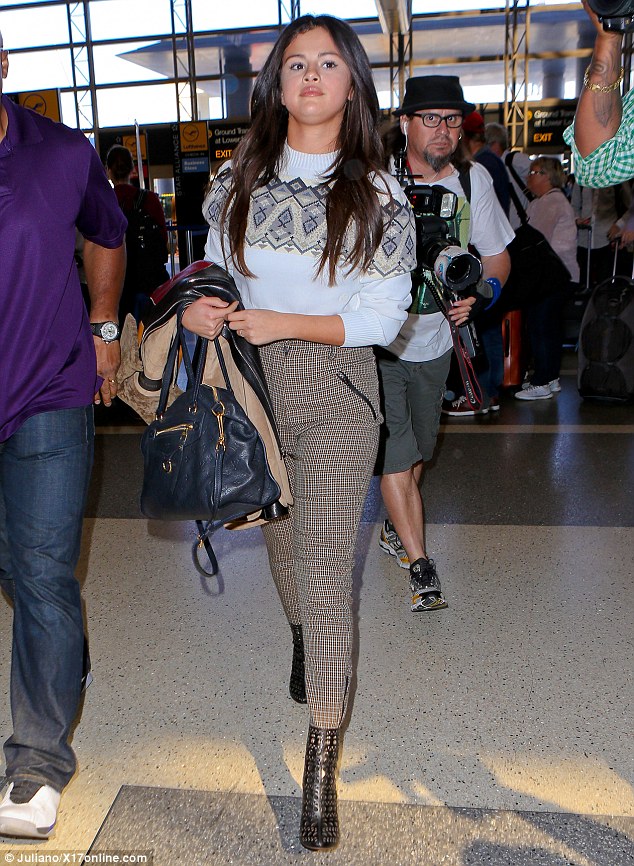 Selena Gomez arrives at the airport in Paris to attend some of the shows at Paris Fashion Week, March 9, 2015
How do you like Selena's plane-ride style, hot or not?
I still can't understand how celebs can travel in high heels. But then again, they have a whole gang to help them with luggage and whatnot, so I guess it's a luxury they can afford.
Selena's Fair Isle sweater, patterned pants, and purse are from Louis Vuitton's fall 2014 collection. Her boots, on the other hand, are from Alaia. The style is no longer available, but here's a closer look at the pair for reference: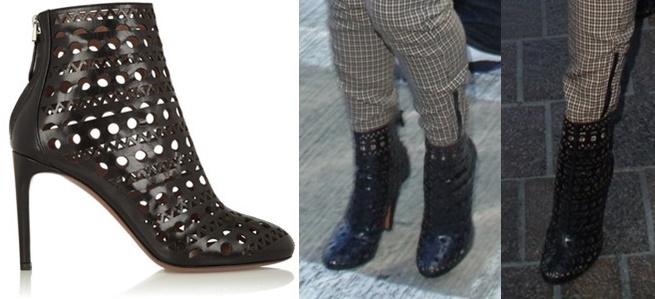 Selena's Alaia Cutout Boots, sold out
If you like the boots, you can score similar style shoes from Alaia's current line-up. Here's a pair you can consider. These boots feature scalloped openings and grommets or eyelets all throughout: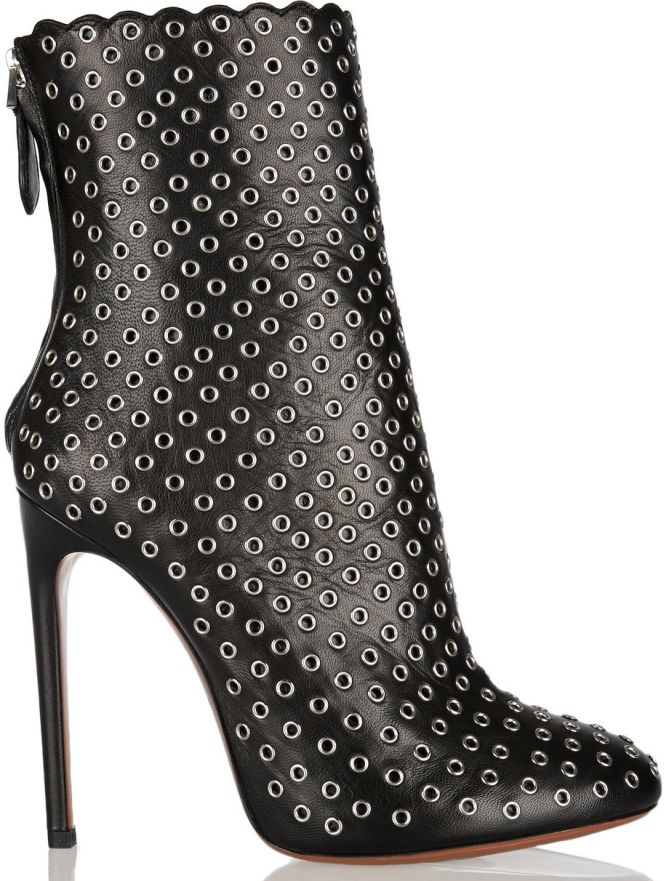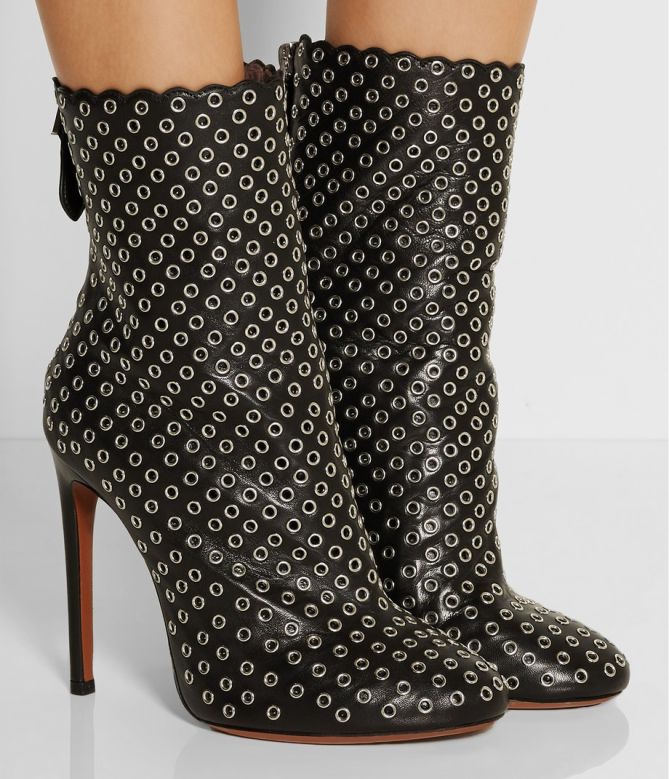 Alaia Eyelet Embellished Ankle Boots, $2310
For the gals on a budget, or if you're simply too practical to consider spending $2310 on a single pair of shoes, fret not. You can still get the laser-cut look minus the price tag with these cutout boots from Nine West. Check out the Toocute: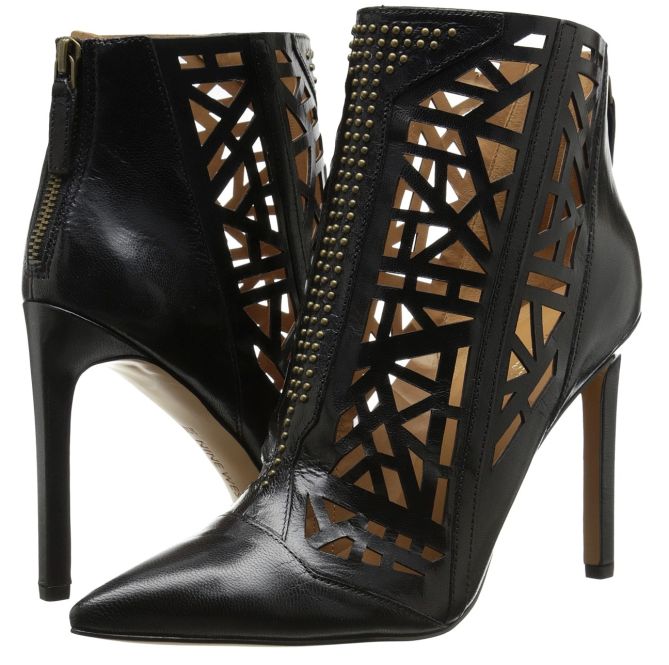 Nine West Toocute Booties, $149