Selena Gomez did three outfit changes during the 2014 American Music Awards held over the weekend, but none of them brightened up her mood.
She first walked the red carpet in a black Armani Prive off-shoulder gown that covered her from head to toe. She wore the piece with no bra underneath and in doing so, the top half of her dress did not look too good. The dress also did little to improve her gloomy aura.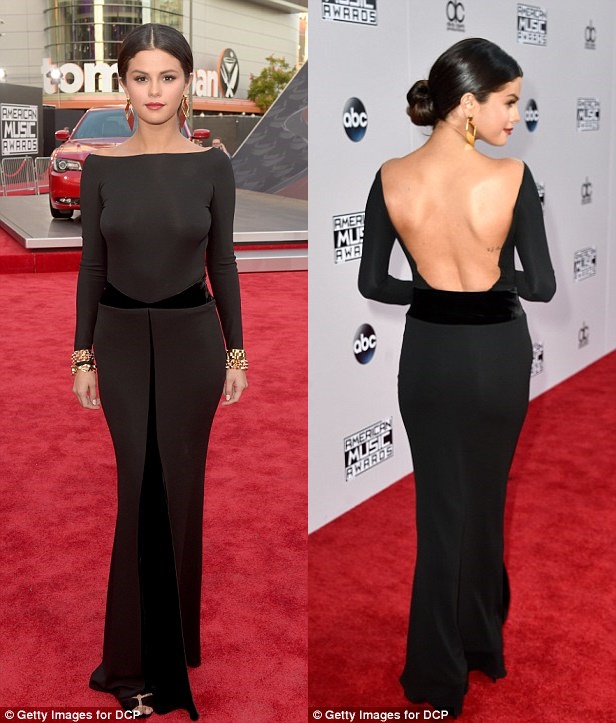 Selena Gomez wears a black Armani Prive gown sans bra to the 2014 American Music Awards on November 23, 2014
For her performance onstage, the brunette cutie dressed in a low-cut beige frock (also from Armani) that was actually cut to flatter, but because the song — her new single, The Heart Wants What It Wants — was a sad ode to Bieber, the dress also failed to brighten up her mood. Take note, Selena cried after the performance.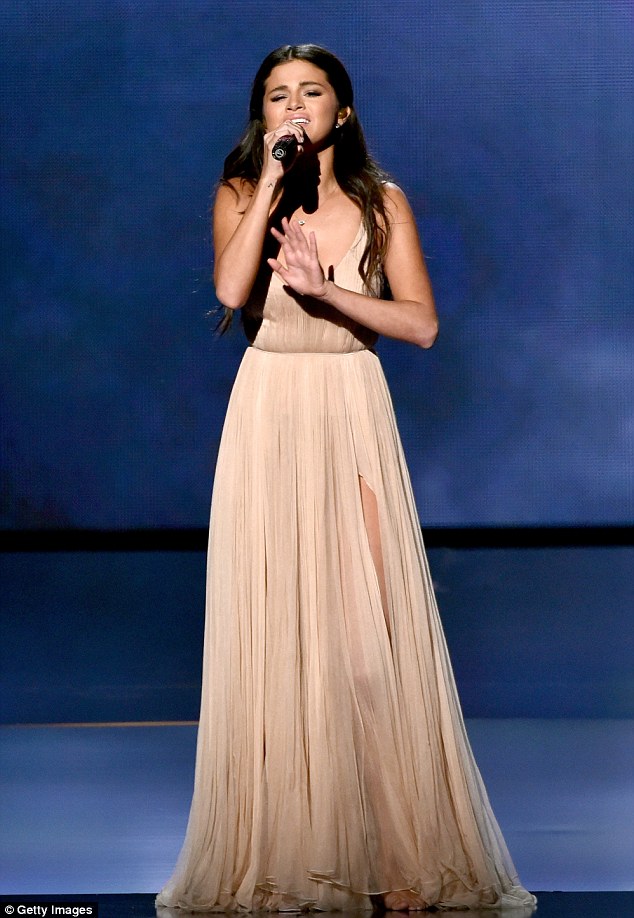 Selena slips into another Armani gown for her performance at the 2014 AMAs
Soon after, Selena was spotted changing into another black piece — this time, a halter dress with an extremely plunging neckline — as she hung out with Taylor Swift, Karlie Kloss, and Lorde in the audience.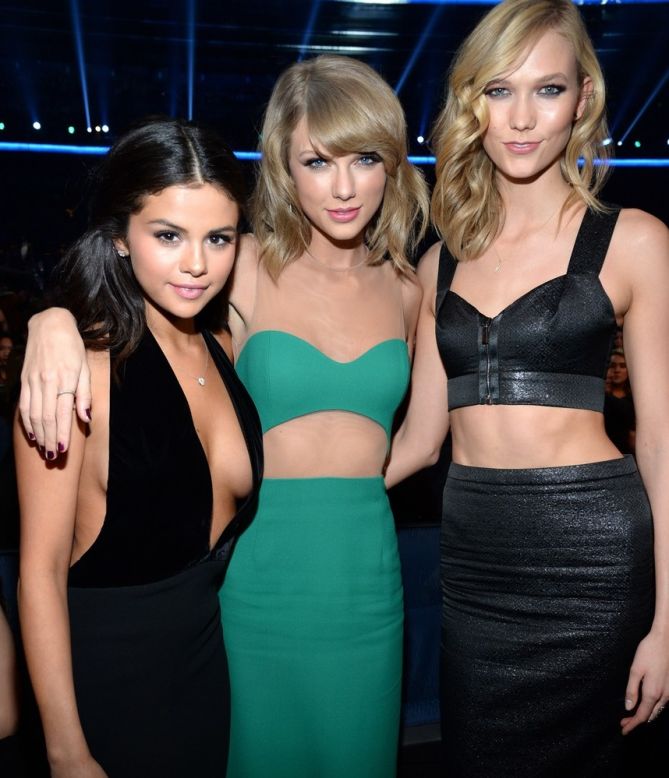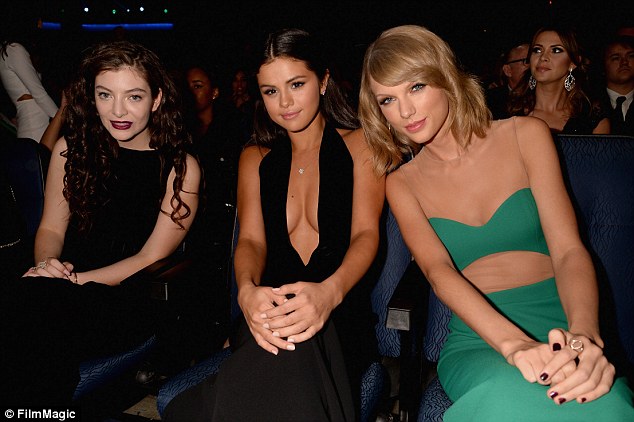 Selena hangs out with Taylor Swift, Lorde, and Karlie Kloss in the audience
It's kind of sad, because all the gowns actually look really nice on her. You can see it in her eyes that she's very heartbroken. I hope she gets over Bieber soon.
Speaking of gowns, I couldn't help but wonder what shoes Selena wore with her AMA dresses. I couldn't find any information online so that basically leaves me with guesswork.
Based on the first picture wherein you can see her feet peeking out of the gown, I would say Selena wore black suede sandals detailed with gold add-ons — something like the following sandals from Armani and Givenchy, but with a bit of extra: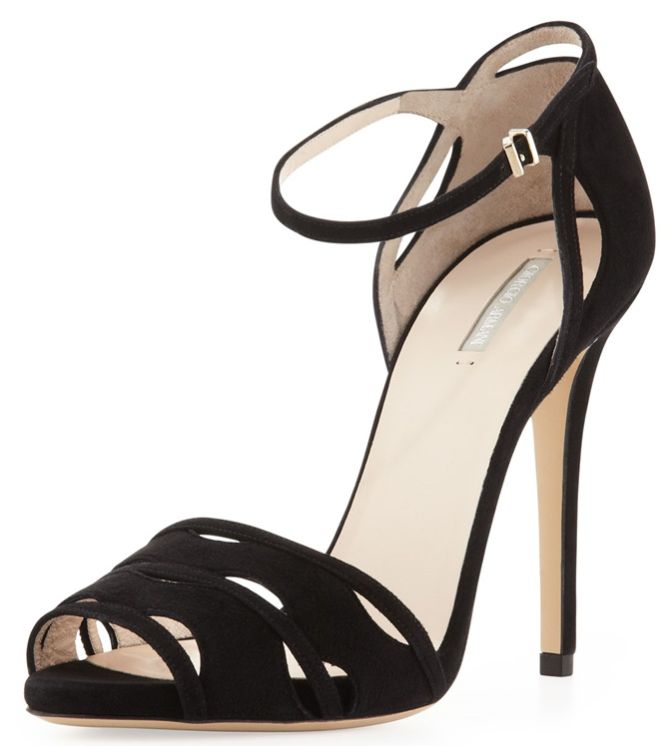 Giorgio Armani Cutout Strappy Sandals, $795
Givenchy Matilda Sandals, $1350
Do you think my guess is right on target? Would you have any idea what shoes Selena wore to the AMAs this year? If you do, then hit the comment button and let me know.