Selena Gomez was spotted with her boyfriend of nine months, the singer The Weeknd, while they were entering in a pet shop.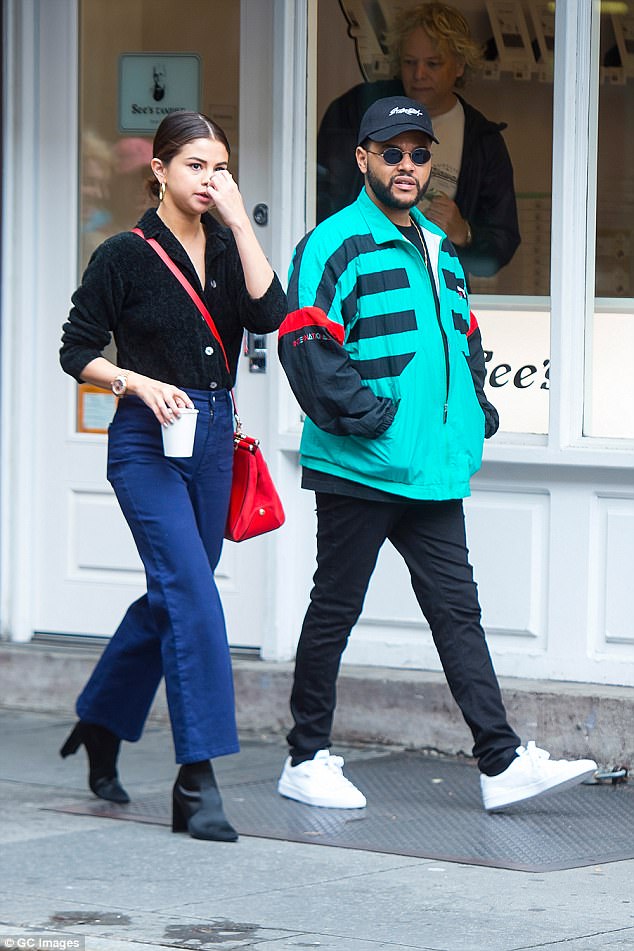 It seems that they are ready for the big step: adopting a furry pet.They were entering in a pet shop in the West Village, New York City last Sunday afternoon. Selena's look was on point. She was in the fall/winter mood. It seems that she has opted for a more cozy and winter look even if summer is not ended yet. She had a bell-bottom jeans matched with a black blouse that was tucked in and a fire red Coach purse, she is a spokesperson fot the brand.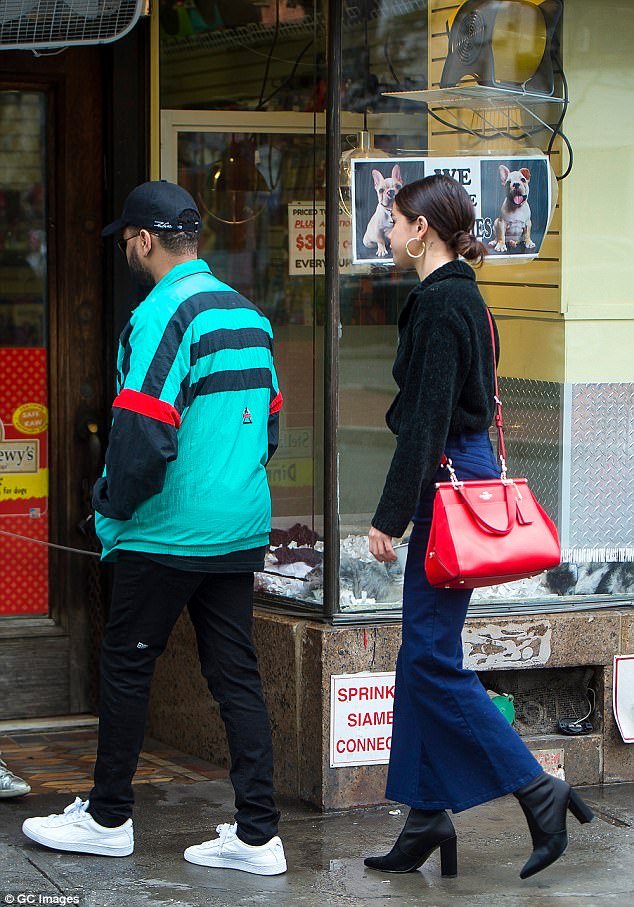 At her feet she had a pair of killer ankle boots called "Clinger" sock boots by Stuart Weitzman. They are a must have of all celebs. Even Kendall Jenner was spotted with a pair of these sock boots. You should invest buying your own pair for this autumn enriching your wardrobe. What we like the most of these boots are the pointed toe and sturdy block heel. You can copy Selena Gomez's style grabbing a cheaper alternative.
Selena looked good, in love but a little sleepy. Her hair was parted in the middle and pulled back. Her boyfriend had a turquoise green Puma zip-up jacket with black marks and red bands on the sleeves.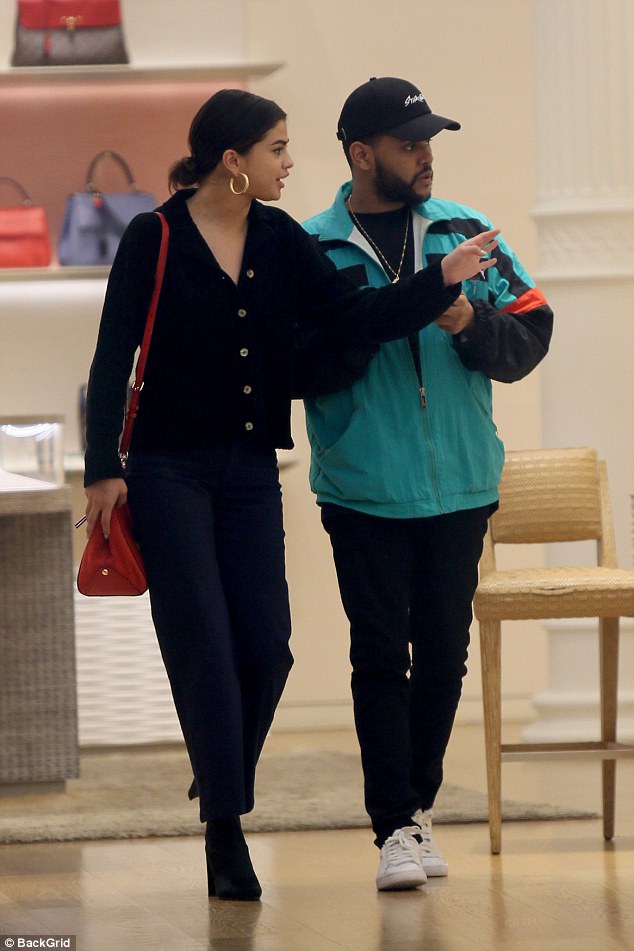 He matched the jacket with a black jeans and white sneakers at his feet. He also had shades and a baseball cap that finished off his look. We can't wait to see the pet they decided to adopt. We are happy they are so in love!
Let's copy Selena's look.