You'll be seeing a lot of Sarah Hyland in the magazine stands this coming March. The Modern Family star is gracing the cover of Cosmopolitan magazine's March issue.
I'm not a Sarah Hyland fan, but I can't help but love the editorial shots the glossy released this week. In it you'll find the actress looking more gorgeous than ever as she displays her slender legs in a series of enviable outfits and shoes. In one of the pictures, Sarah wears a colorblock sweater teamed with uber-exquisite printed slingback heels from Etro.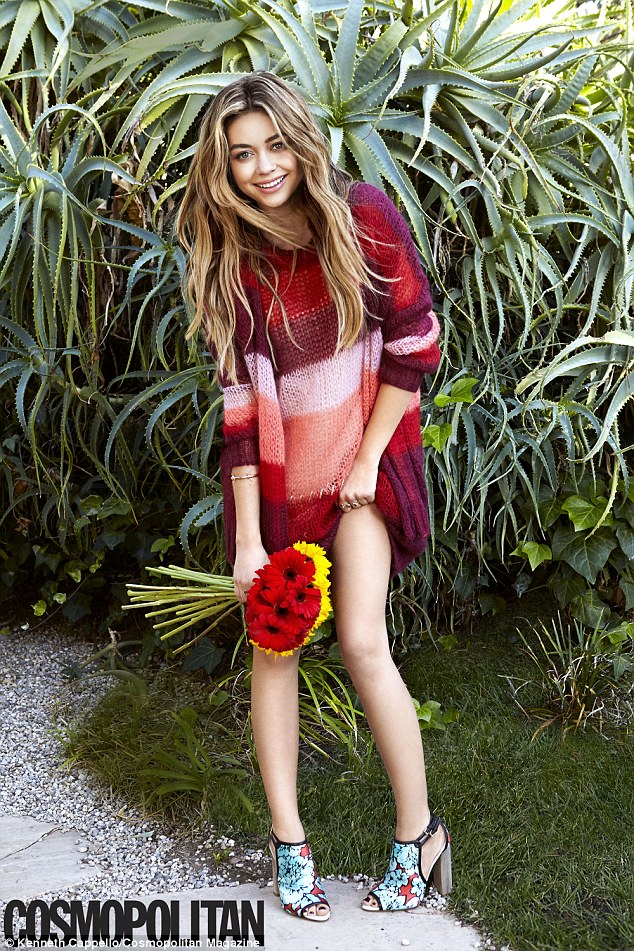 Sarah wears a pair of Etro slingback heels with a multicolored sweater for the March issue of Cosmopolitan magazine
In another shot, Sarah channels a spring-themed biker-chick look punctuated with a pair of chain-detailed ankle boots. The look was both fresh and edgy all at once.
Sarah flaunts her long legs in a pair of chain boots and faded denim cutoffs
Doesn't she look fantastic in these shots?
The makeup is flawless and she looks like the stunning girl next door you wish you could be friends friend (or date, if you're a guy).
I'm quite in love with Sarah's printed Etro slingback heels in the first picture, but I couldn't find them online. I'm guessing they're from the label's spring collection.
I did, however, find her boots in the second spread. They're by NastyGal, and the best part is that you and I can afford them because they retail at an easy $58: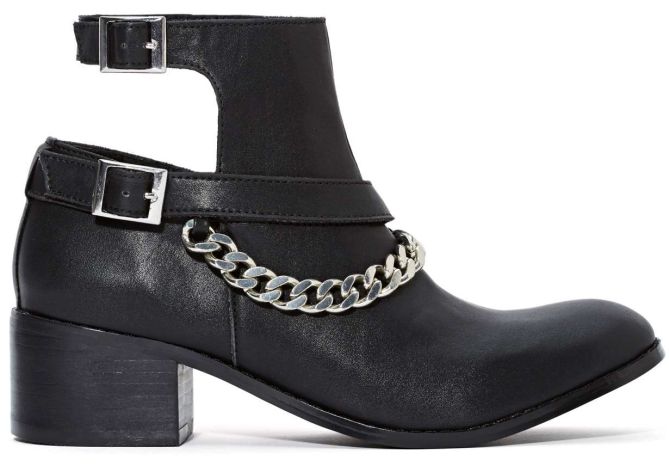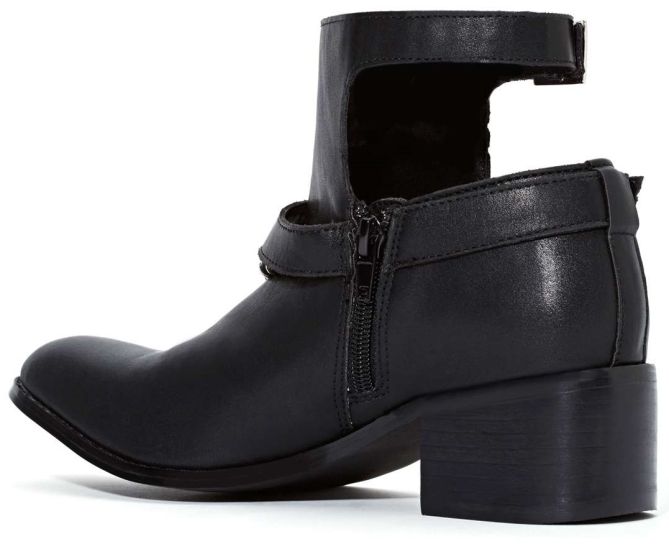 Shoe Cult Jette Chained Boots, $58
The "Jette" chained boots feature a cutout design detailed with buckled straps on the heel counters. They also come with rounded toes and 2-inch-tall heels. You can grab them online if you're interested.
For those who want Sarah's printed Etro slingbacks, you can try checking with the nearest Etro store in your city to find out how you can grab the pair. Or, you can save all that money and go with these spring-worthy printed sandals from Michael Antonio instead: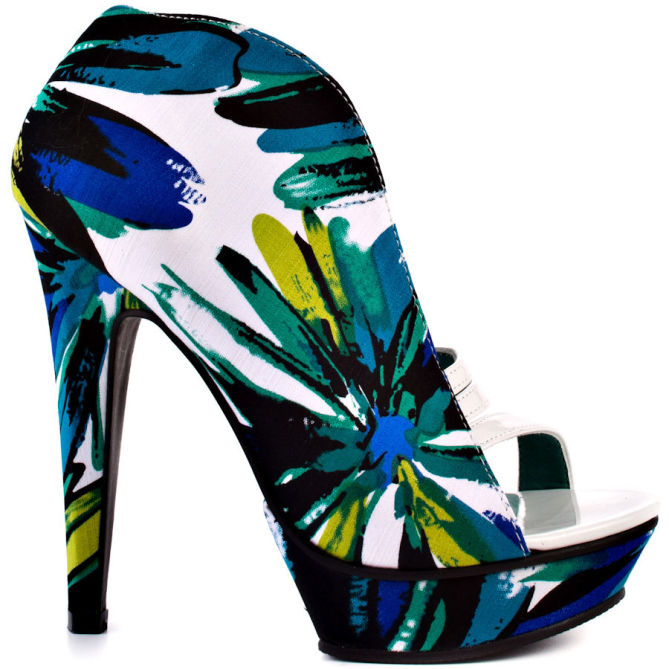 Michael Antonio Taft Sandals, $68 (was $80)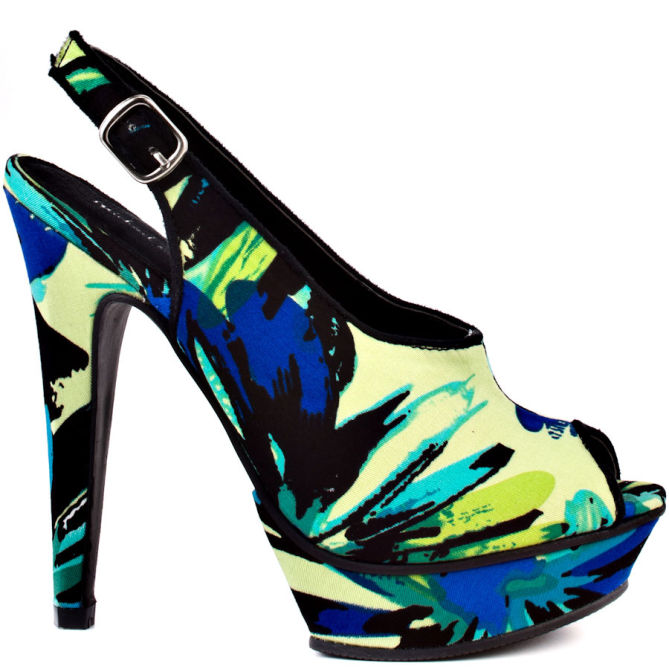 Michael Antonio Tahoe Sandals, $54 (was $70)