If Reese Witherspoon looked fetching in princess-inspired fashion at the screening of Sing held in Toronto on Sunday, Scarlett Johansson was a beauty to behold in her pussy-bow blouse and bow-detailed heels. The Avengers star decked herself in said pieces as she arrived at the venue to promote the movie with her fellow A-list co-stars. Her dress was a short red number that accentuated her toned legs and showcased the fancy ribbon-detailed platform sandals on her feet. And even with such a boyish haircut, ScarJo still managed to look sexy in the whole getup.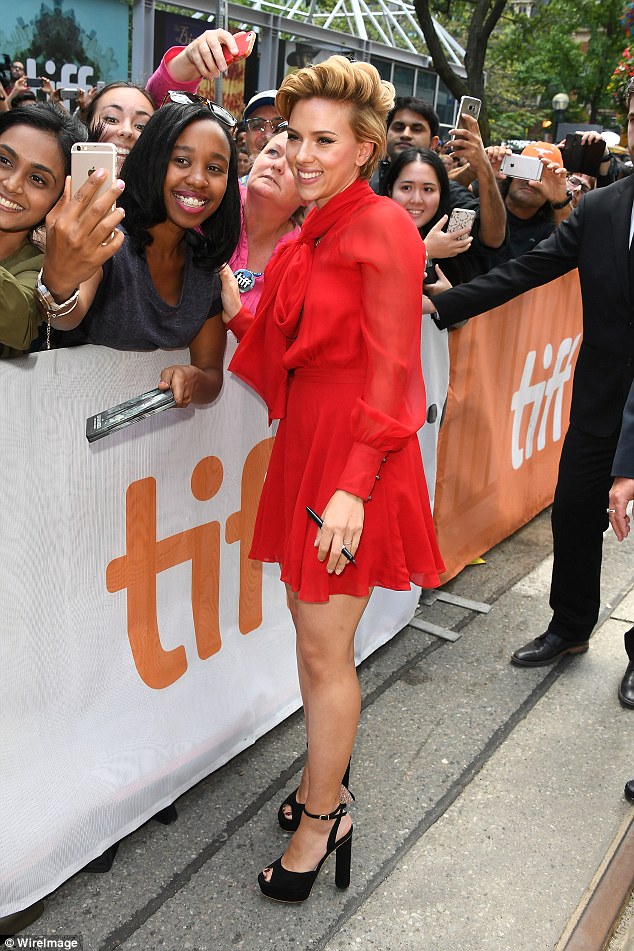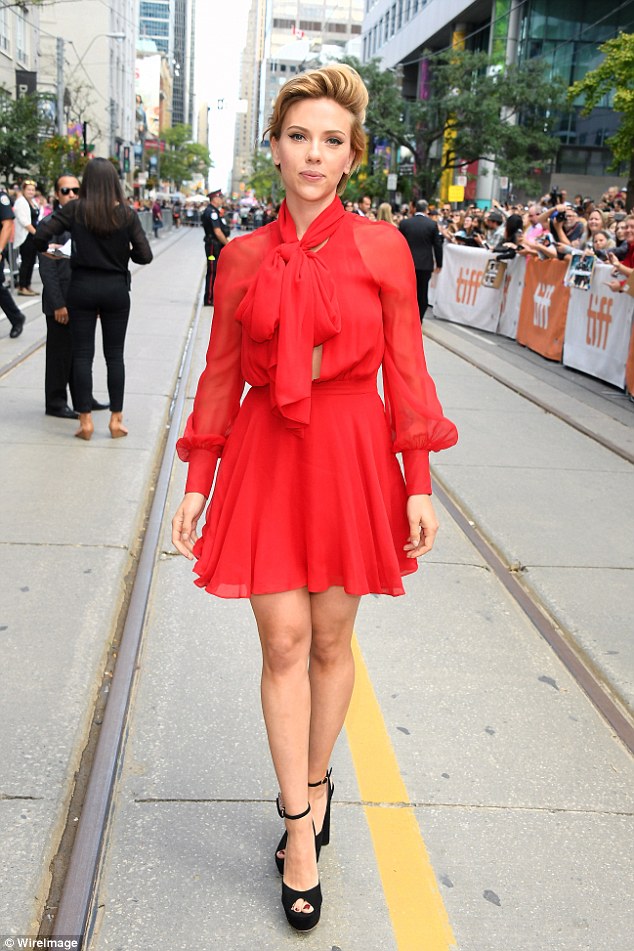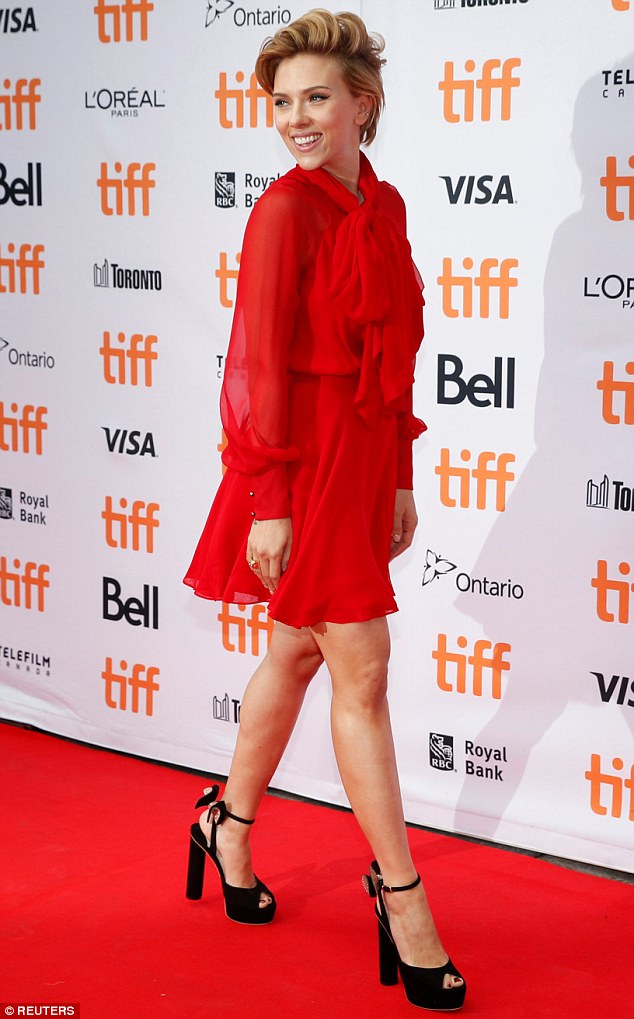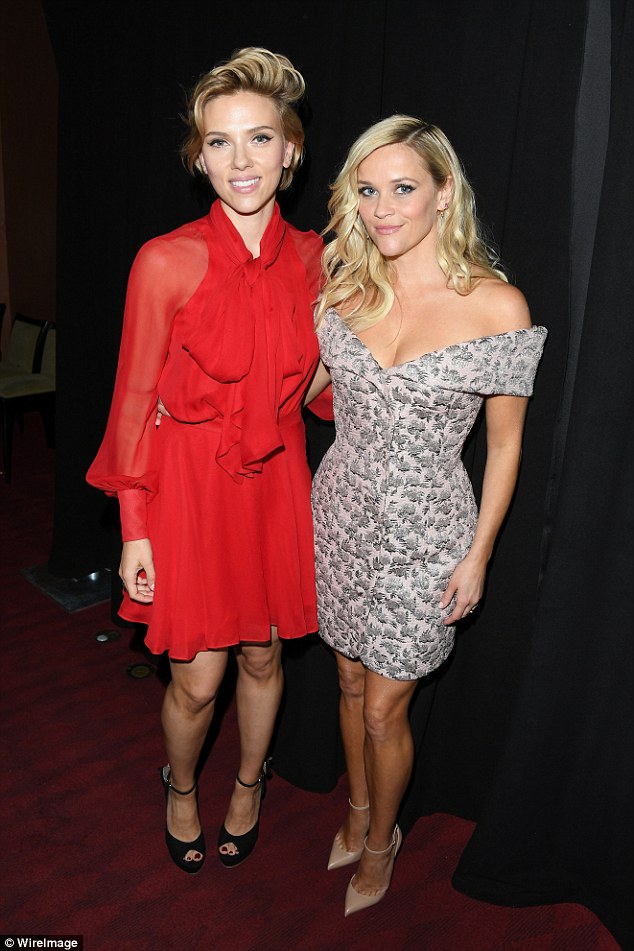 Scarlett Johansson attends the screening of Sing in Torono along with other stars like Reese Witherspoon and Matthew Mconaughey on September 11, 2016
How do you like Scarlett's latest red carpet style? Do you approve? Or do you think Reese looks much better in her off-shoulder frock?
I'm not a fan of frou-frou pieces, but I actually find myself appreciating the tiny add-ons in Scarlett's outfit. The pussy-bow necktie, the bow on her platform heels, the puffy sleeves, and even the lotus-like hemline give her attire that much-needed flair.
Scarlett's dress is by a label called Haney, while her platform pumps are reportedly by Sophia Webster. I could not find them online, so that's as far as I can go with the information.
On a side note, however, here's a similar silhouette from the designer that may give you an idea on how the shoes look up close. These don't come with bows on the ankle straps, but they do have the same cylindrical heel shape. Plus, how can you resist the bejeweled straps on the front?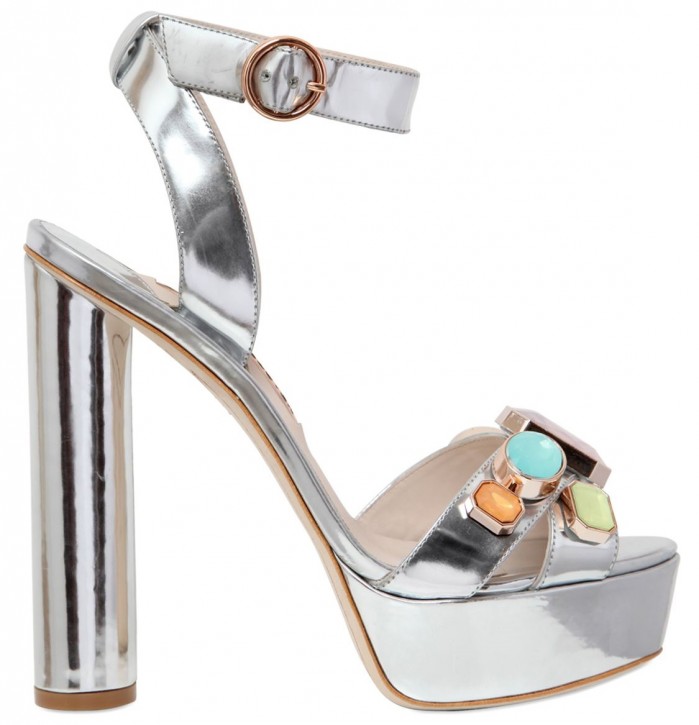 Sophia Webster Amanda Embellished Platform Sandals, $595
For the frugal fashionista looking to copy the look, what you can do is grab the Jessica Simpson Naidine sandals, and then do a little bit of DIY by attaching a bow on one side of each ankle strap.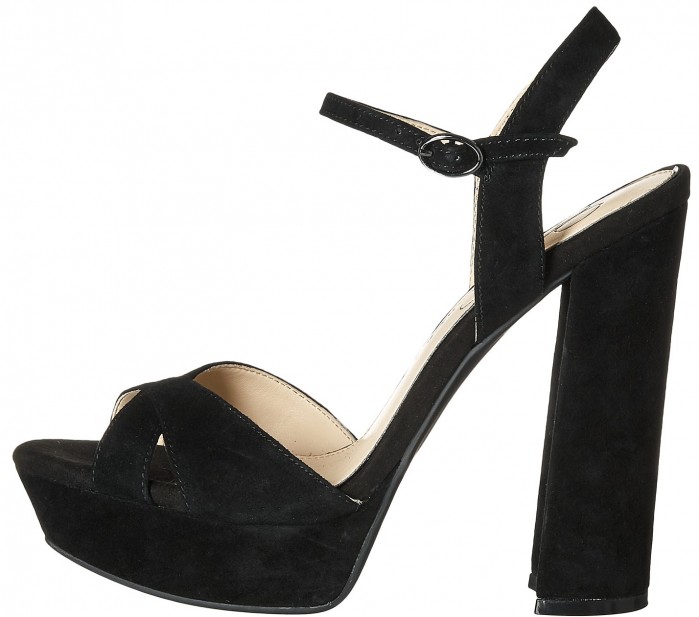 Jessica Simpson Naidine Sandals, $98