Fresh from gracing the 2015 MTV Movie Awards with her Avengers co-stars over the weekend, ScarJo, once again, put her best fashion forward for a guesting on Jimmy Kimmel Live! on Monday.
For the occasion, the "Black Widow" donned a monochromatic ensemble of black sleeveless top teamed with a checkered black-and-white mini-skirt. She then finished the pairing with black stockings and a pair of catchy black-and-white lace-up heels.
The look was edgy, trendy, and a little more than what most women can probably handle wearing. In fact, I found the combination a little too much at first, but then it grew on me. Check out Scarlett's outfit's below, then tell me what you think.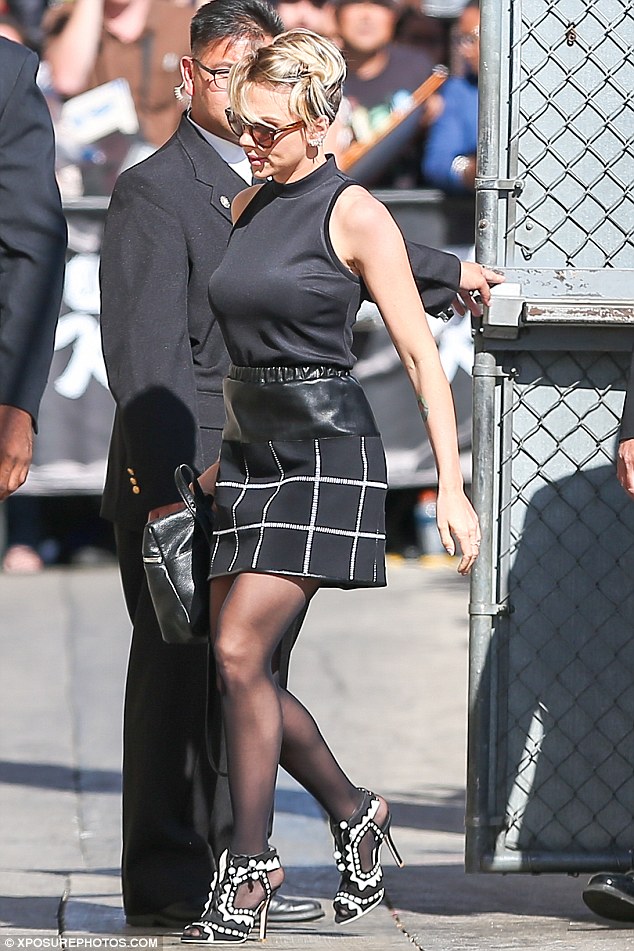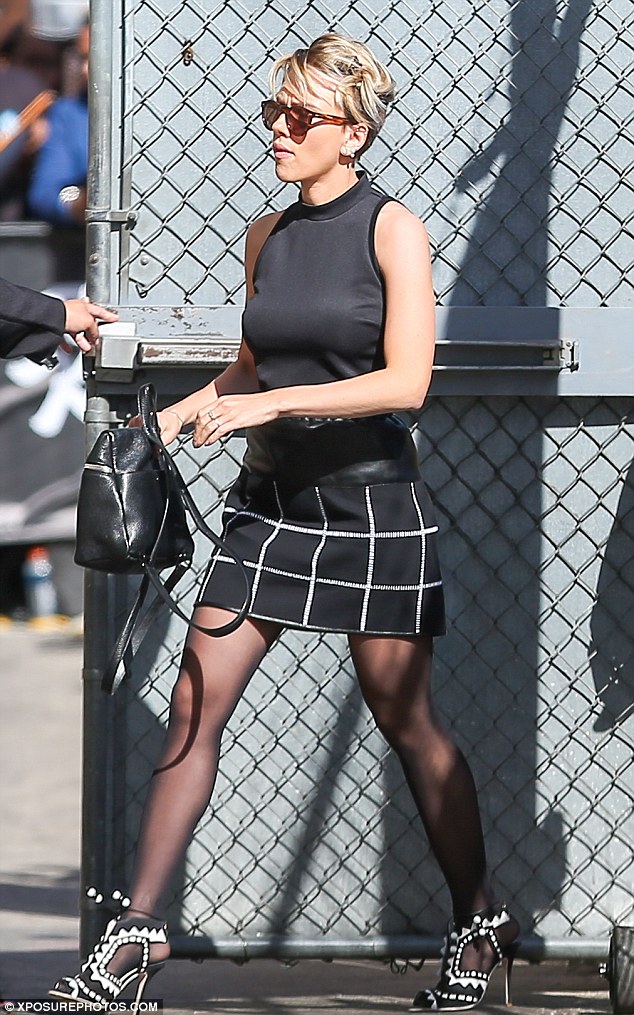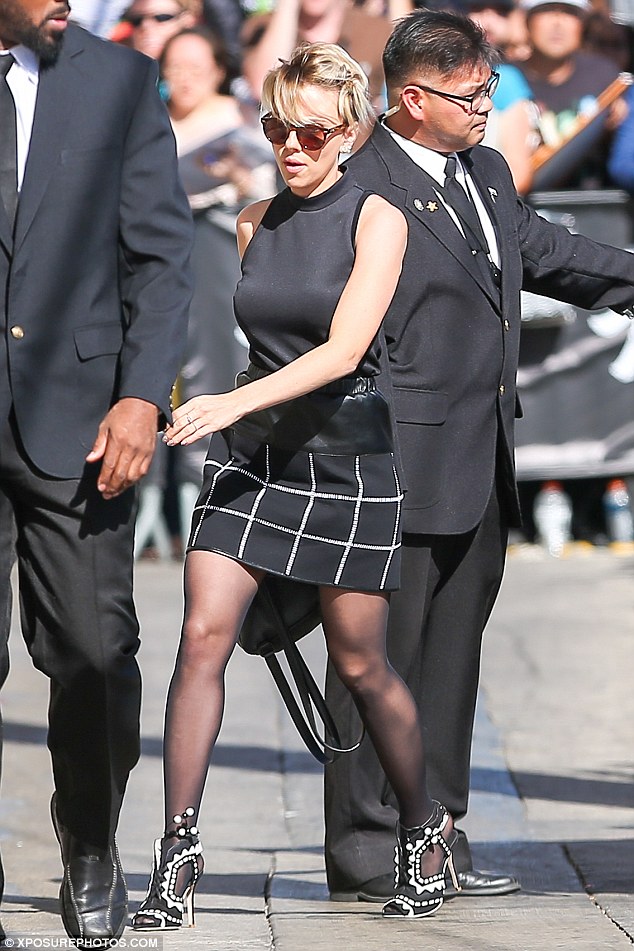 Scarlett Johansson arrives with her Avengers co-stars at the Jimmy Kimmel Live! studios in Hollywood on April 13, 2015
Well, any thoughts? What can you say about her footwear choice? Did she pull off the combination or do you think she looks ridiculous?
Her shoes definitely did all the talking here. Whether or not they suit the outfit really doesn't matter because she managed to pull off the getup well enough. Would you agree?
Scarlett's sandals are the Sophia Webster "Riko", a style that features uppers detailed with layers of intricately cut leather to create unique patterns that make the shoes a true work of art. They follow an open-toe bootie silhouette, feature cutouts on the sides, decorative lace-ups through the center, as well as beaded leather tie closures on the back. Below is a closer look: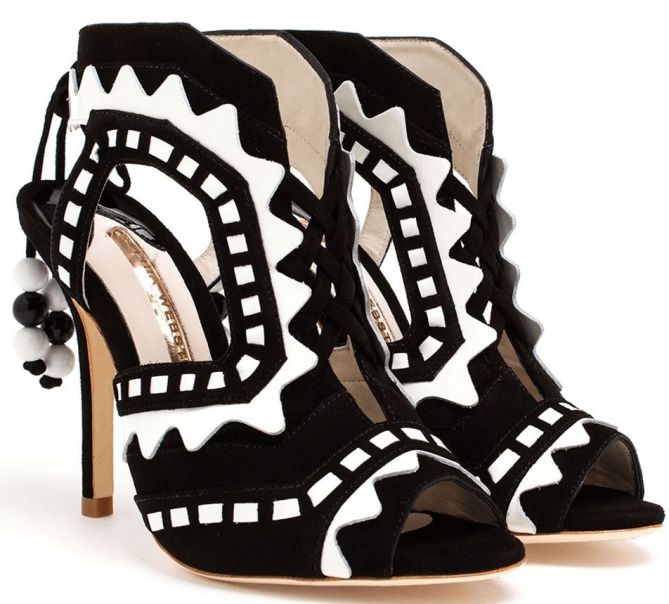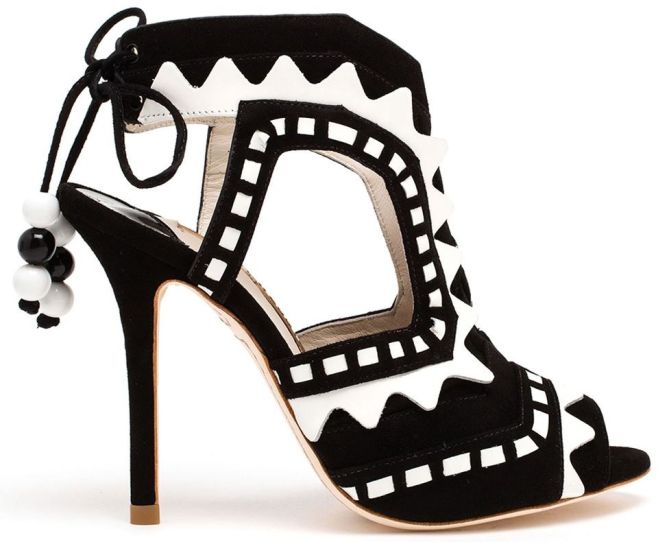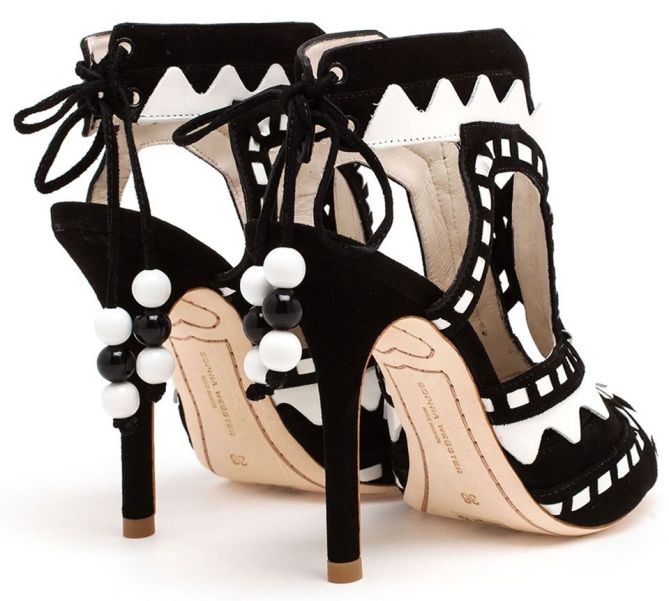 Sophia Webster Riko Sandals, $775
Do you like what you see?
They're statement-making heels, alright. You don't need a lot of extras in order to grab attention with these shoes. Feel free to score them online if you want a pair. Another variant done in multicolor and with an open-back design is also available if you want the option. Grabbing the Riko will set you back between $675 to $775: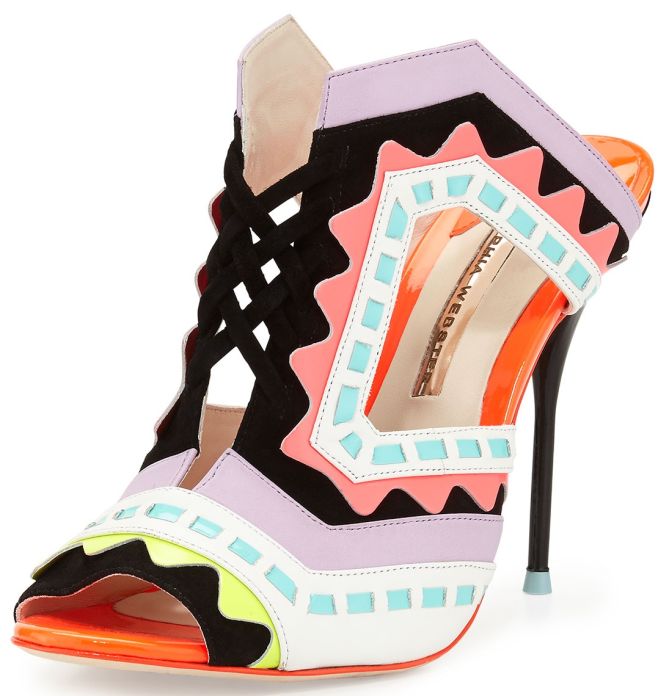 Sophia Webster Riko Mules in Bouquet Orquid, $675