What is it about SJP that makes anything she wears — no matter how old-fashioned — appear chic?
Over the weekend, the Sex and The City star was spotted spending some time with her cute twins. For the day out, she used a simple gray long-sleeved tee and some faded blue distressed boyfriend jeans folded at the hem. She then capped off her attire with some Abercrombie & Fitch Swedish Hasbeens t-strap platforms.
To be honest, Swedish Hasbeens aren't my thing. They're very reminiscent of granny footwear. You need to wear them correctly if you want to look fabulous in them. Thing is, they're very tricky to style. SJP, however, looks like she has mastered the art of wearing a pair.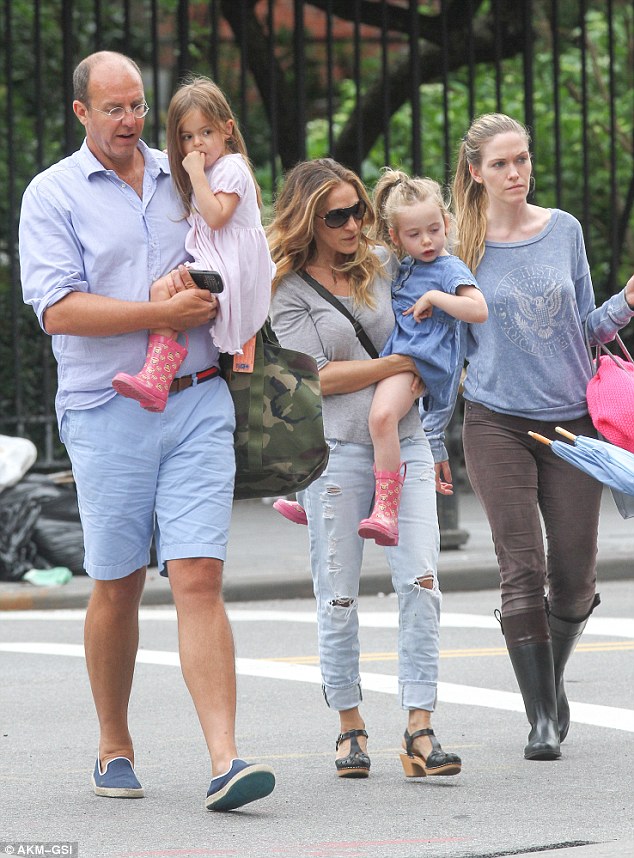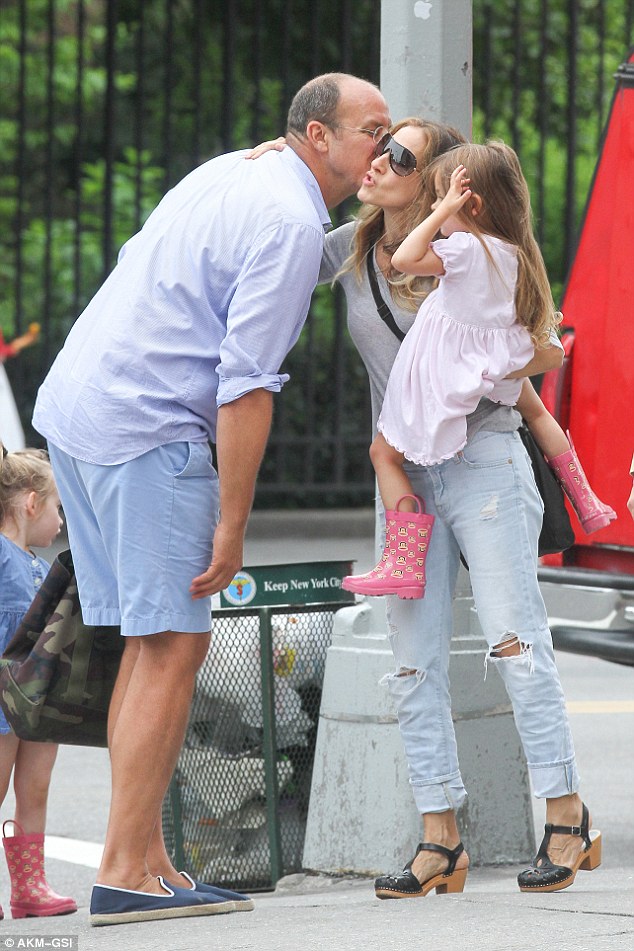 Sarah Jessica Parker spends time with her twins in New York City while decked in a pair of Swedish Hasbeens on April 4, 2015
Would you wear SJP's outfit and rock some old-fashioned Swedish Hasbeens?
You can score her shoes online if you're interested. They retail at $230. They look like your classic closed-toe t-straps, but with cutouts all over. They also feature wooden platforms and heels.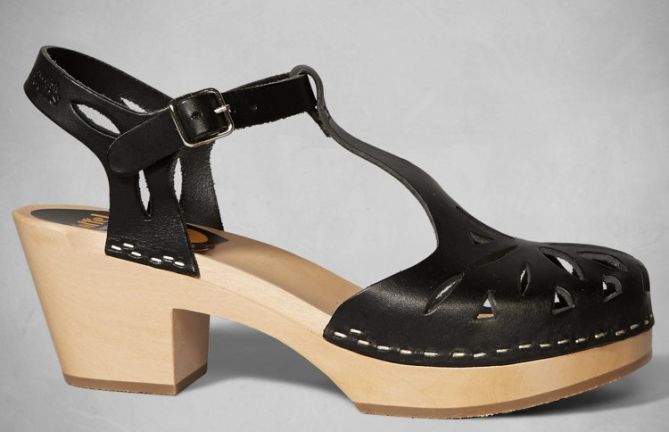 Abercrombie & Fitch Swedish Hasbeens Lacy Sandals, $230
You can also try the Lacy "Debutant" and "Super High", depending on which heel height you prefer. Both feature the wooden bottom and cutouts on the uppers: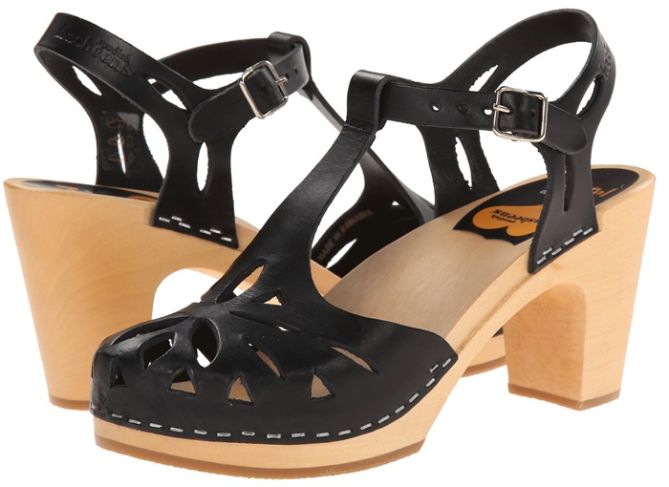 Swedish Hasbeens Lacy Super High Sandals, $259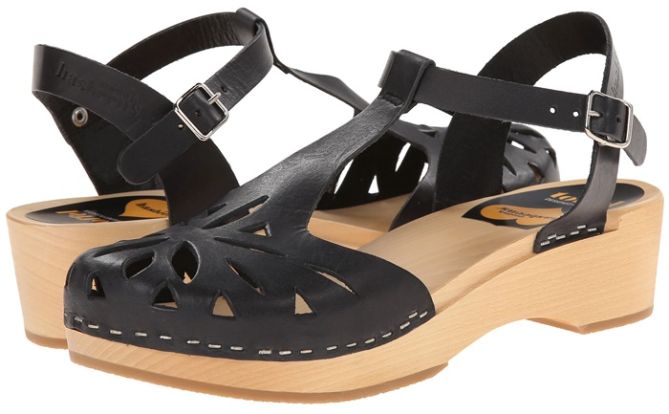 Swedish Hasbeens Lace Debutant Sandals, $169