With the sad news of Brad and Angie's divorce, I thought it might be a good idea to feature another couple today — a couple that has stood the test of Hollywood pressures — Sarah Jessica Parker and Matthew Broderick.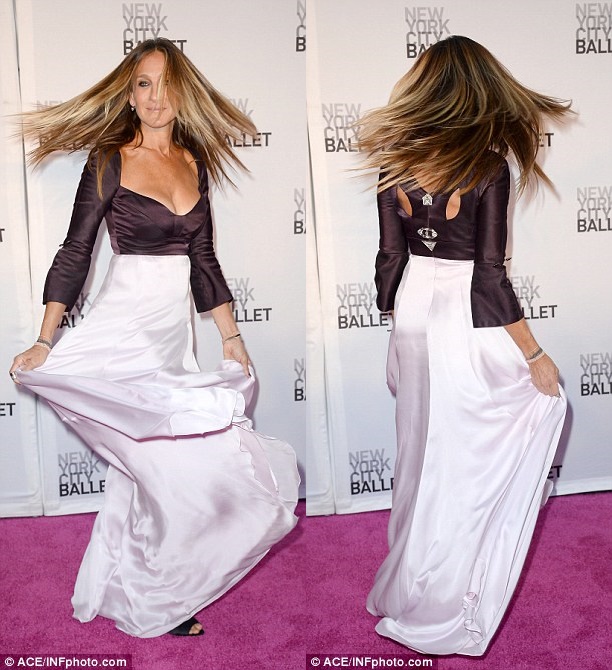 You have to hand it to these two; they have stayed together through thick and thin. Yep, SJP and Matthew B. have been married for 20 years. And since we're talking about Hollywood thespians here, that counts a LOT. In normal non-celebrity human years, that's probably 40 or 60 years. Yes?
On Tuesday, Sarah and Matthew stepped out to attend the NYC Ballet Fall Fashion Gala. For the occasion, SJP channeled her alter ego, Carrie Bradshaw, by slipping into a two-fer gown detailed with a low-cut neckline. She complemented the frock with defined eyes, some fine jewelry, and a pair of flirty strappy sandals, which she gladly showed off to the press.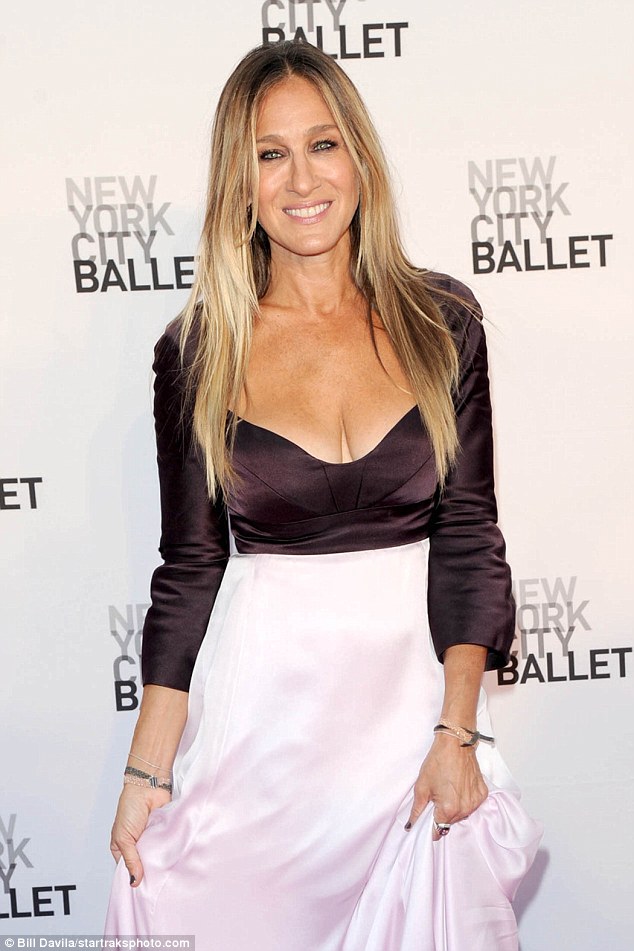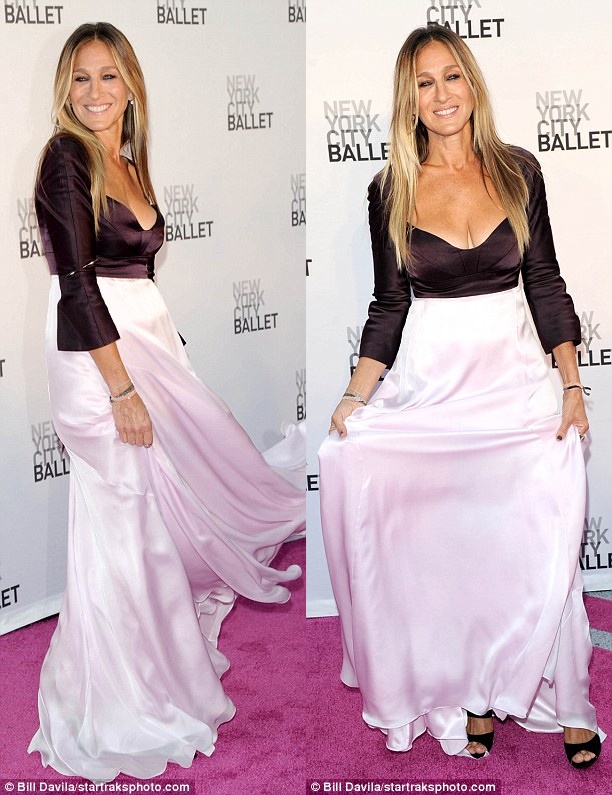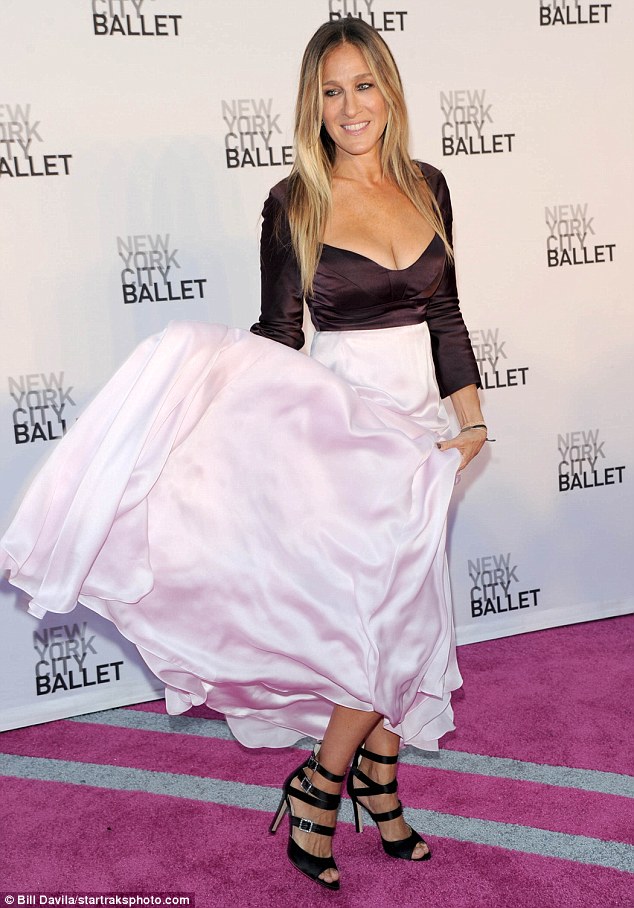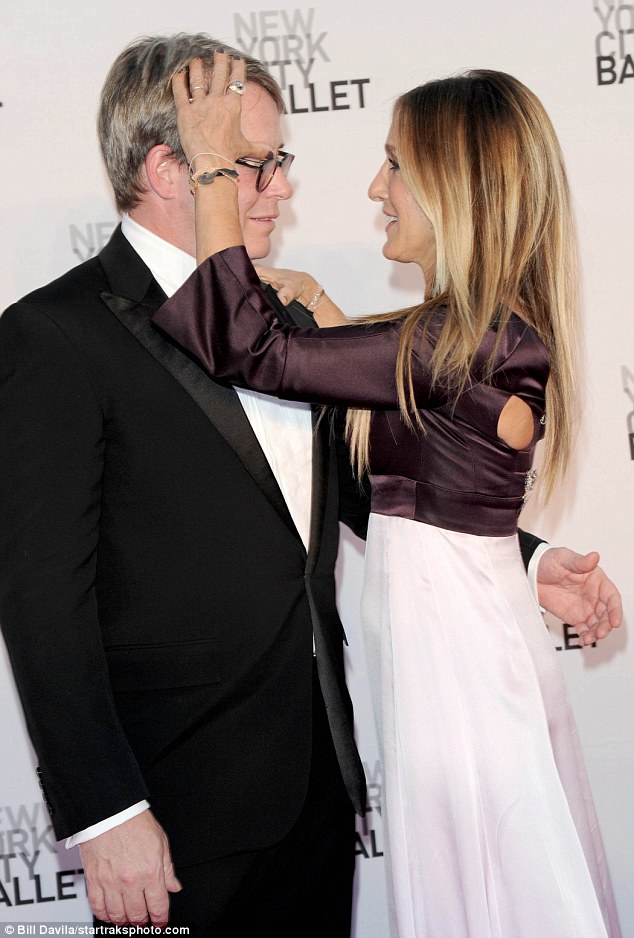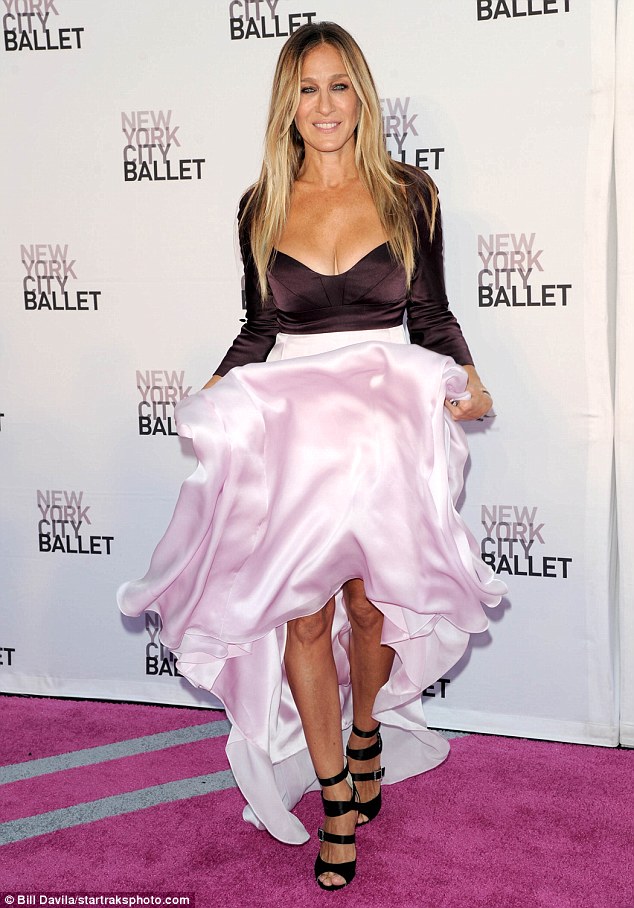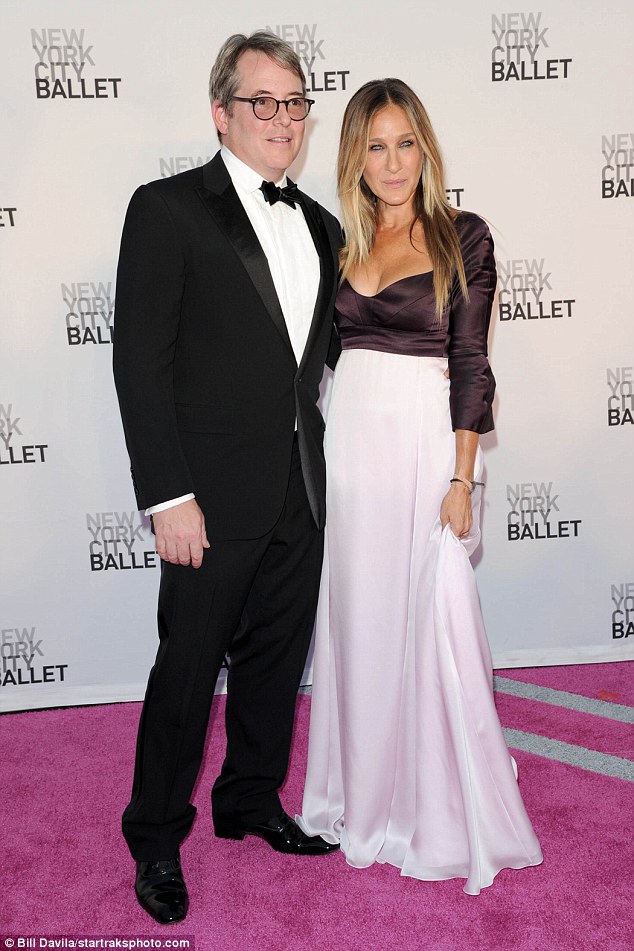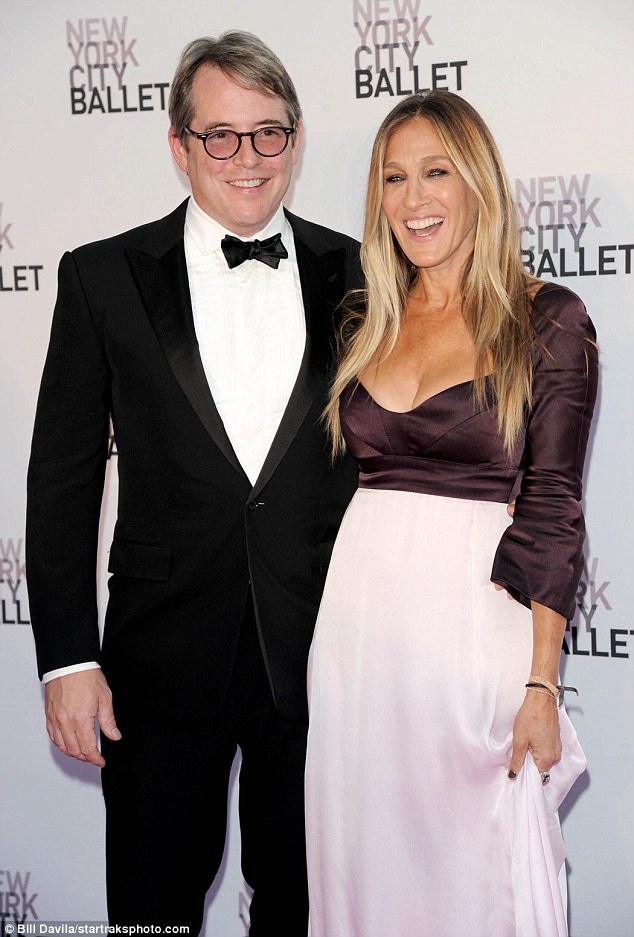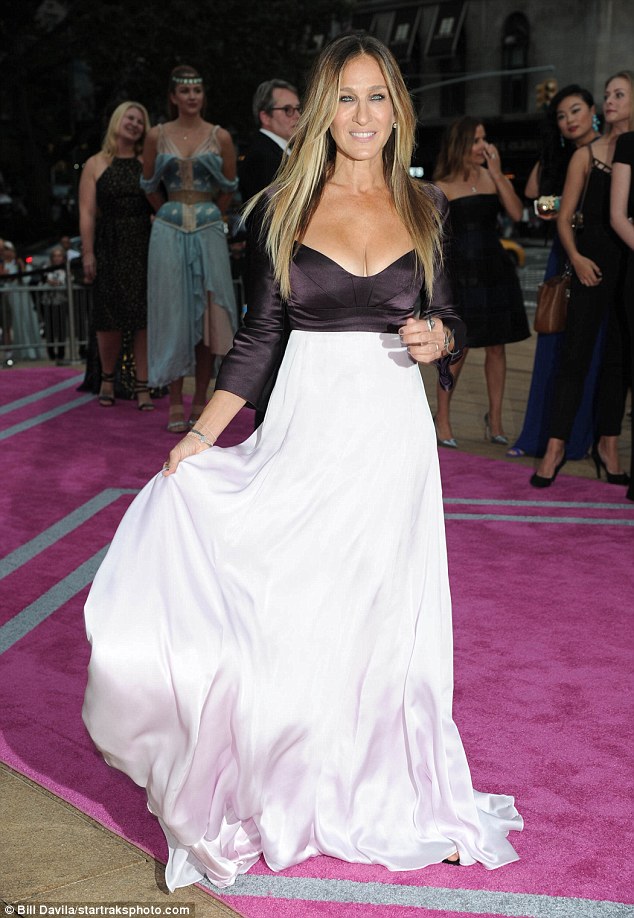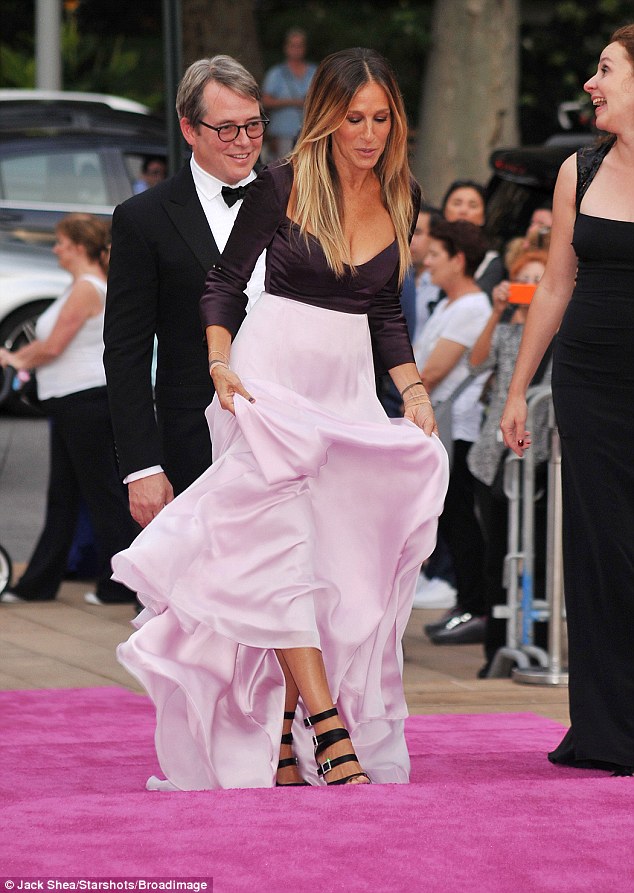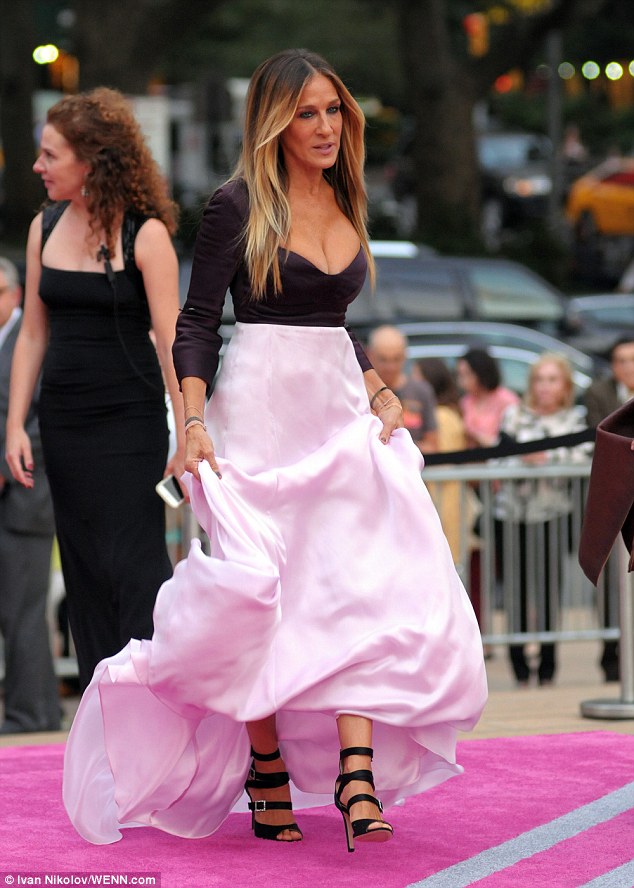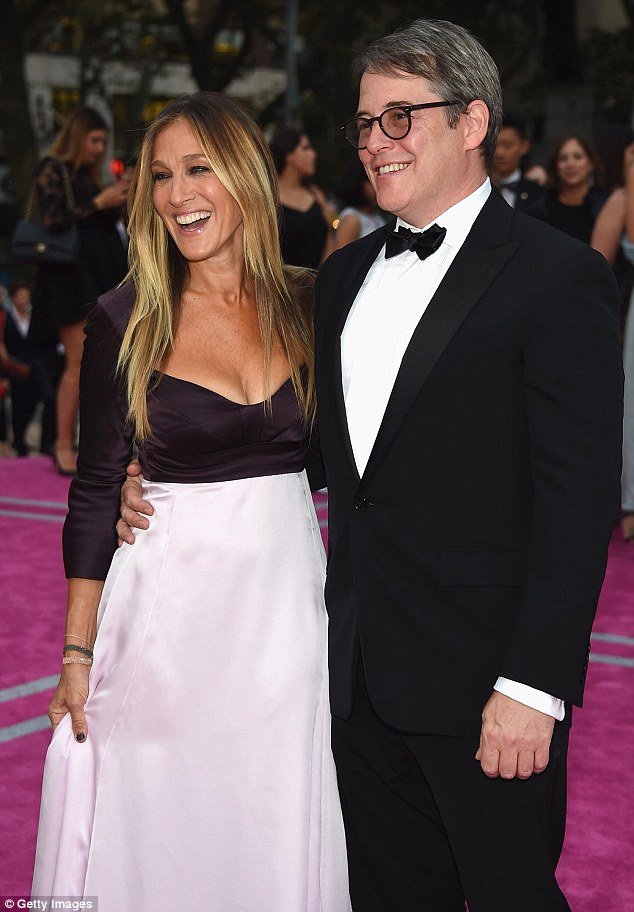 Sarah Jessica Parker and husband Matthew Broderick attend the New York Cit Ballet Fall Fashion Gala on September 20, 2016
How do you like SJP's pink-carpet style, ladies? Not bad, yes?
I'm usually not a fan of the dark-on-light combination, but this one actually looks good on her. Plus, there's nothing that a good pair of heels can't elevate. The sexy sandals on her feet made a huge diff. Yes?
Speaking of the pair, it's a style from Sarah's namesake shoe line. Dubbed as "Fugue", they're crafted from satin and feature rhinestone-detailed buckles. The heels are only 3.75 inches tall so they're not as painful to walk in. You can find them at several retailers online. They cost $485. To be honest, they remind me of Manolo Blahnik, though without the higher price tag. Think they're worth the money?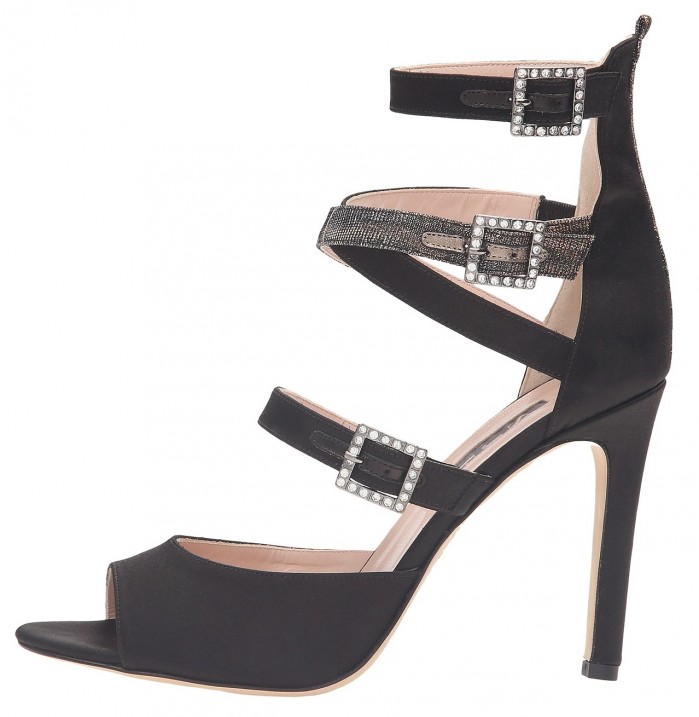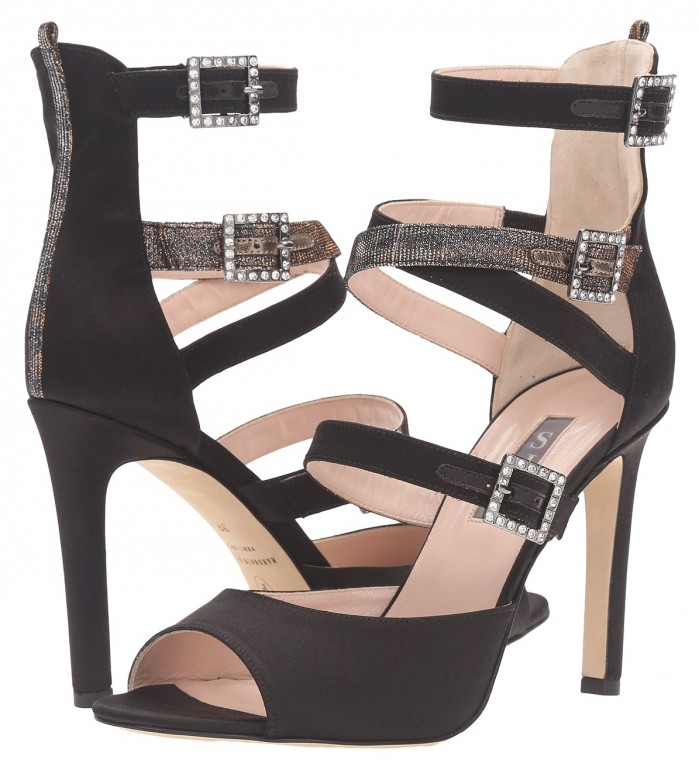 SJP by Saraj Jessica Parker Fugue Sandals, $485