As a general rule, you're supposed to wear dressy high heels to black-tie occasions. But fashion icon Sarah Jessica Parker defied the norm early this week when she hosted a high-profile dinner to celebrate the 150th birthday of William Butler Yeats in New York.
Instead of sporting dressy heels, Sarah donned flat t-strap sandals with her beautifully printed fall 2015 Elie Saab gown. To say that it was an unexpected pairing — especially coming from the always-stylish Sex and The City star — would be an understatement. However, like a pro, SJP pulled off the getup without a glitch. The t-strap sandals were glittered so they suited the occasion well enough.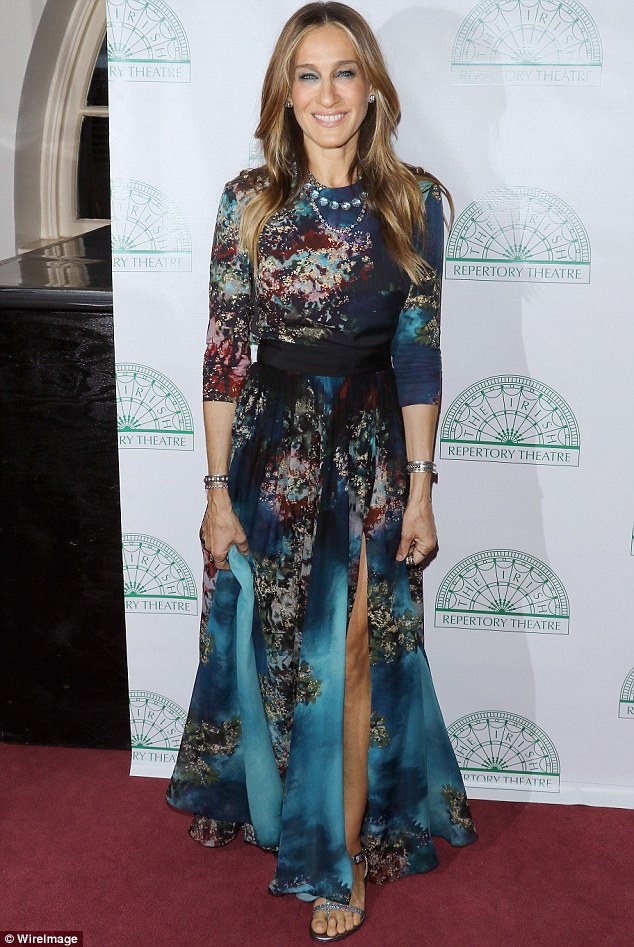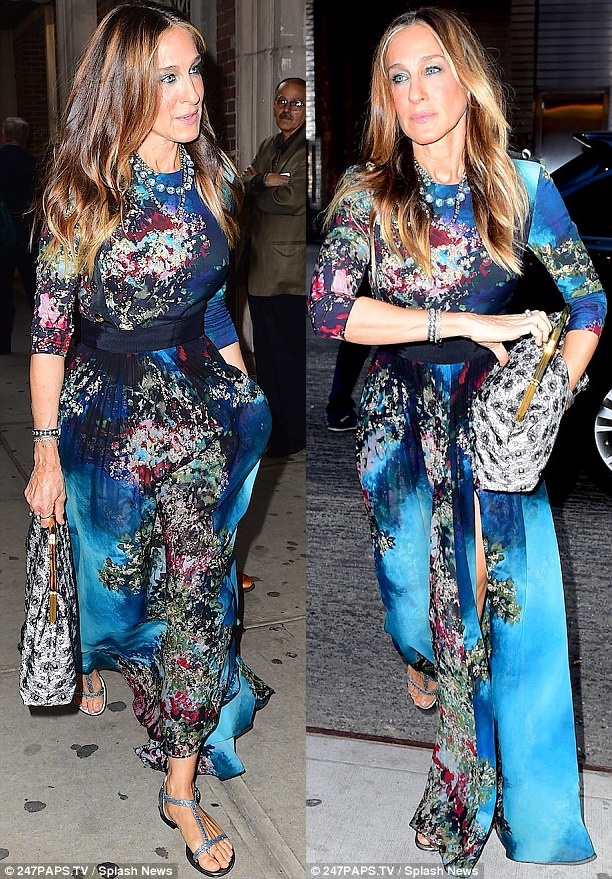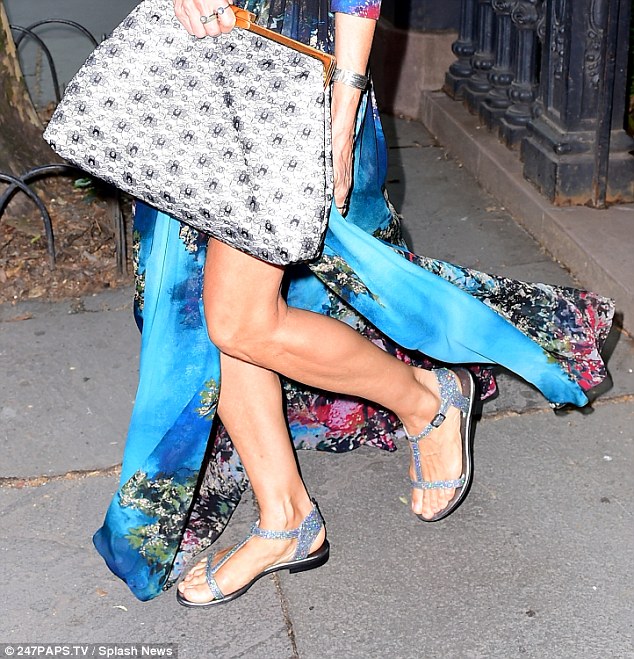 Sarah Jessica Parker hosts a dinner in New York City to celebrate the 150th birthday of William Butler Yeats, June 8, 2015
I wonder why she decided not to wear high heeled shoes for the occasion. An injury, perhaps?
Whether or not Sarah had a foot or an ankle injury, I really don't know. But what I do know is she has proven that it's acceptable to wear flat shoes to black-tie soirees — for as long as they are dressy enough.
So would you dare wear flat shoes to a black-tie party?
I say why not?!
I did some research on Sarah's flat sandals and it turns out, they're from her shoe line, SJP by Sarah Jessica Parker. I guess there was no injury involved. It appears she wore the pair to promote her fashion line.
On SJP are the "Veronika" sandals, a style crafted in leather detailed with metallic crackle finish. They also feature very low 0.75-inch-tall stacked heels to give the shoes a dressier feel. I couldn't find them in silver online, but below is a closer look at the gold: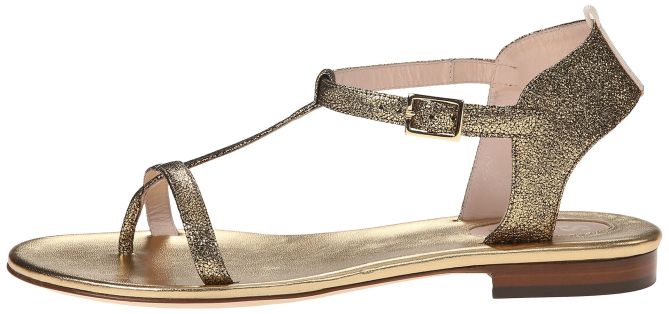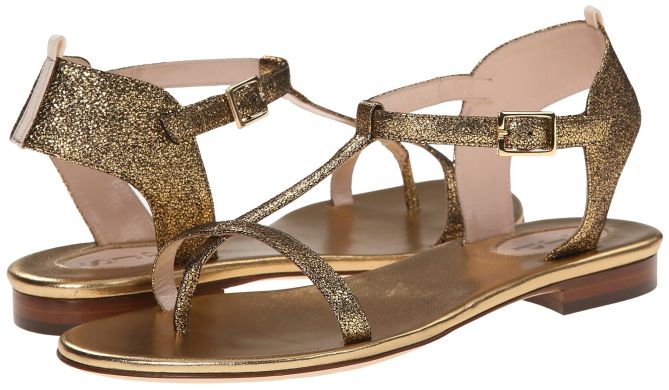 SJP by Sarah Jessica Parker  Veronika Sandals, $285
If you like what you see, you can grab a pair online. The sandals retail at $285. They were crafted in Italy so you can be sure they're of decent quality. To channel your inner SJP, use the sandals with a long gown and an evening clutch, then you're all set!