Before news broke of the restraining order she obtained against her abusive ex-boyfriend, Matthew Prokop, Sarah was spotted filming scenes for her hit TV series, Modern Family, last week.
Last Thursday, the brunette cutie cuddled an adorable puppy and slipped into a red mini dress for a taping in California. I must say, she looked like a hot waitress in the skimpy number, especially since the "look" was styled with smoky eye makeup and perfectly tousled hair. Sarah finished the attire with a pair of flip-flops, but I'm guessing that was because she wanted to take a break from whatever shoes she was wearing for the scene.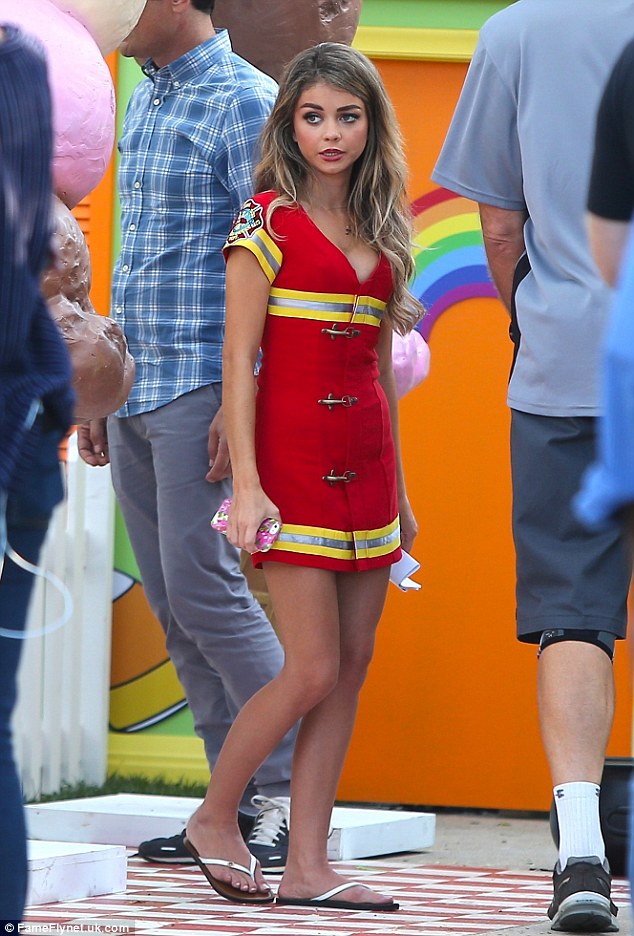 Sarah Hyland looks hot in her mini dress as she films scenes for Modern Family, September 18, 2014
Don't you think Sarah looks hot in that short red dress?
The frock really showcased her assets. I know I said she looks like a hot waitress in this photo, but if you look closer, the dress is actually fireman inspired. Now I can't help but wonder what kind of scene they were shooting.
That said, let's focus on Sarah's flip flops. I don't have the details on the sandals yet, but judging from the straps, I'm guessing they're from Ocean Minded. Check out the "Oumi" Sandals below: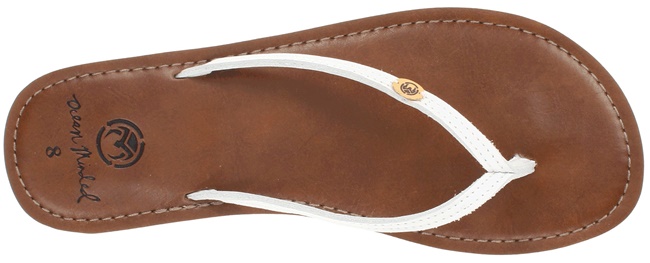 Ocean Minded Oumi Sandals, $30
These sandals are crafted from genuine leather and come in a plethora of colors. They also retail at an affordable $30 a pair, so you can grab them in multiples.
On the same day, Sarah was also seen wearing shades of maroon while shooting another scene for the program. I couldn't help but love the boots she wore with her printed dress. Any idea where she scored the pair?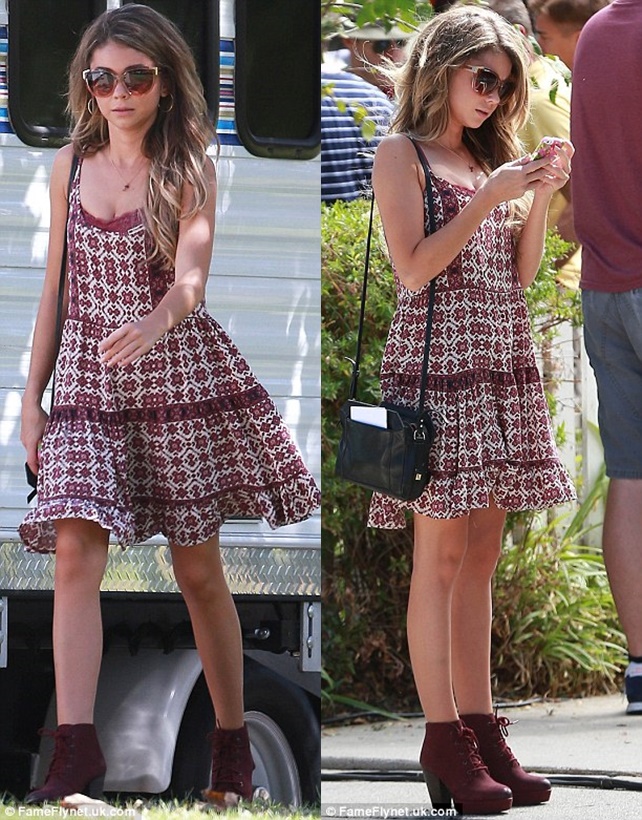 Sarah Hyland wears a cute printed dress and maroon boots while shooting a scene for Modern Family, September 18, 2014
In an effort to find something similar, I came across these boots from Steve Madden. Check out the "Raspy" below. These lace-ups feature leather uppers that are distressed at the toes, inch-thick platforms, and 4-inch-tall block heels. They retail at $140, which I think is a very good and affordable number: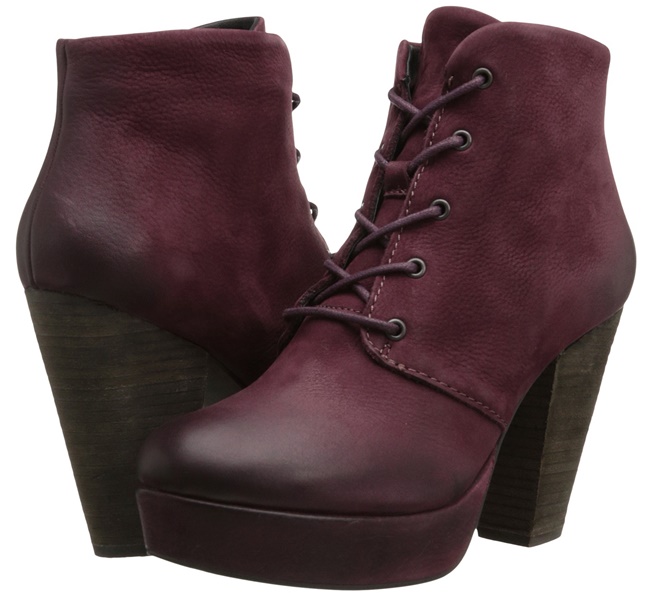 Steve Madden Raspy Boots, $140